Hi everyone of this superb community. How are you all? I am fine, i hope you are also doing good. I am going to take part in today top post contest. Today's topic is food. Food is a kind of thing which every one likes. I am a foody person. I like to eat different kinds of food. Today i am going to share the recipe of one of my favorite dish. Which is-
Hot wings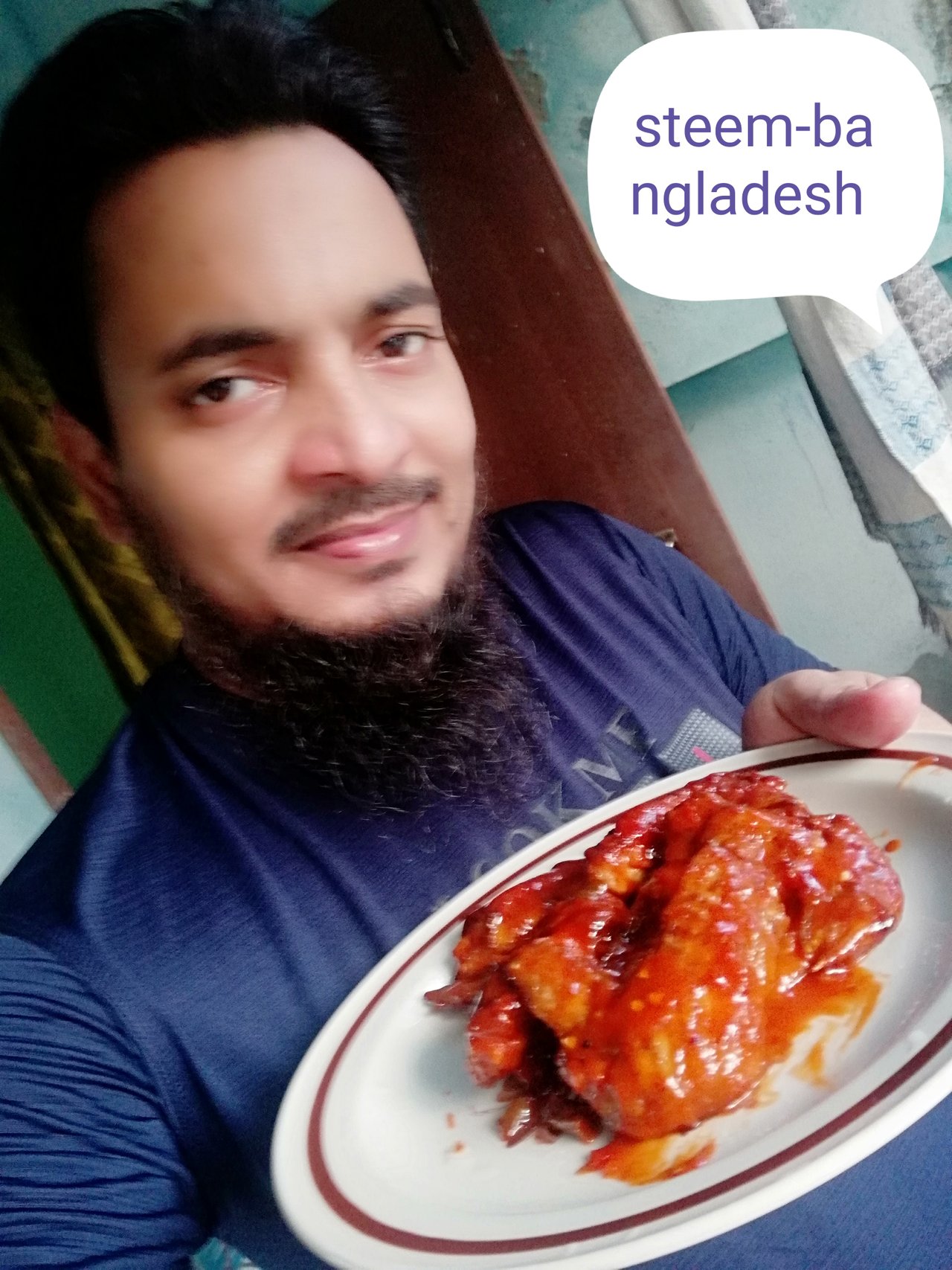 Ingredients need to cook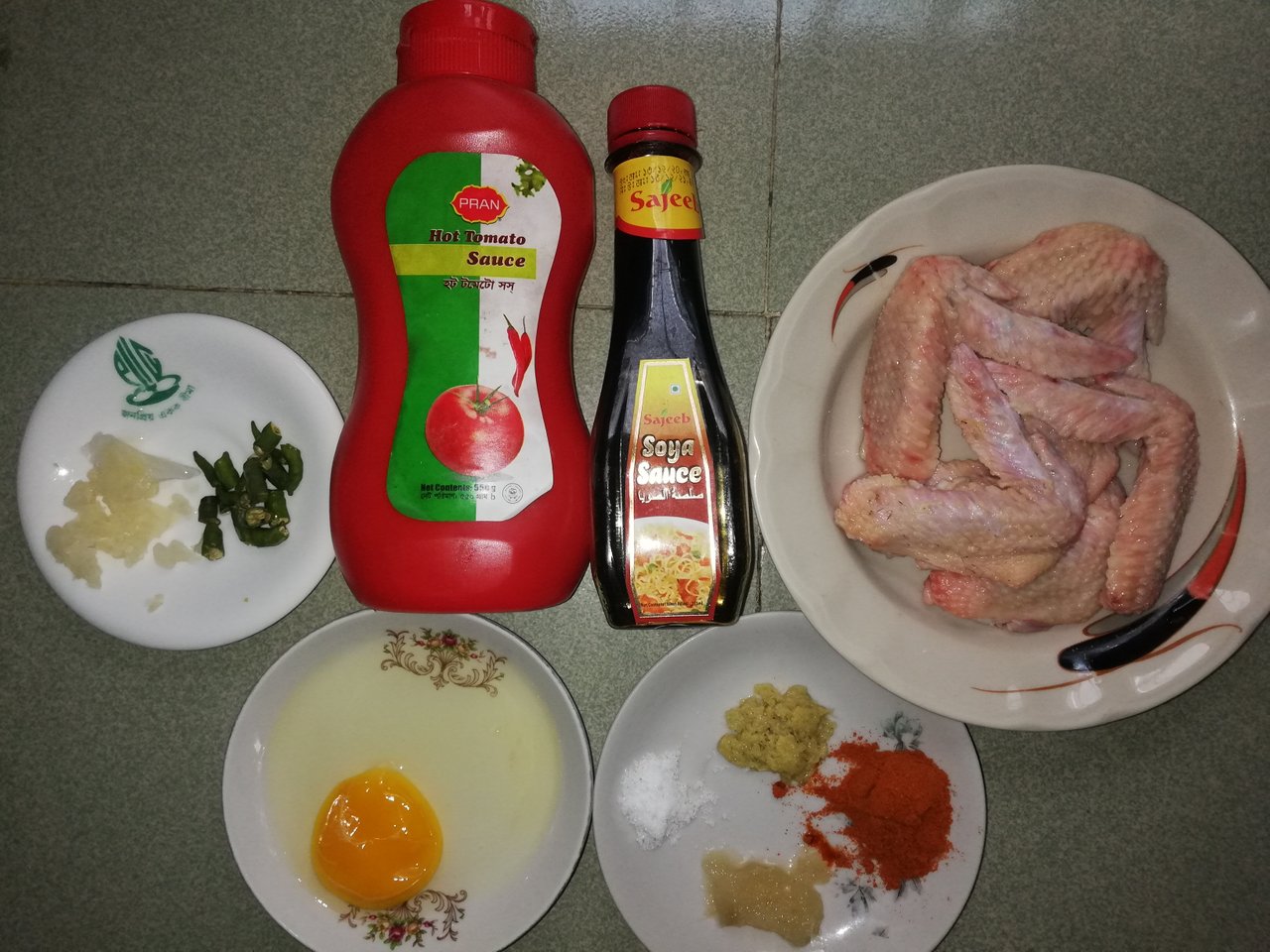 | Ingredients | Quantity |
| --- | --- |
| Chilli powder | 1 tea spn |
| Garlic paste | 1 tea spn |
| Ginger paste | 1 tea spn |
| Chopped garlic | 1 garlic |
| Green chillies | 2pc |
| Tomato sauce | 4 tb spn |
| Soy sauce | 1 tea spn |
| Salt | 1/2 tea spn |
| Glair | 1 egg |
| Wings | 6 pc |
Cooking process
1st step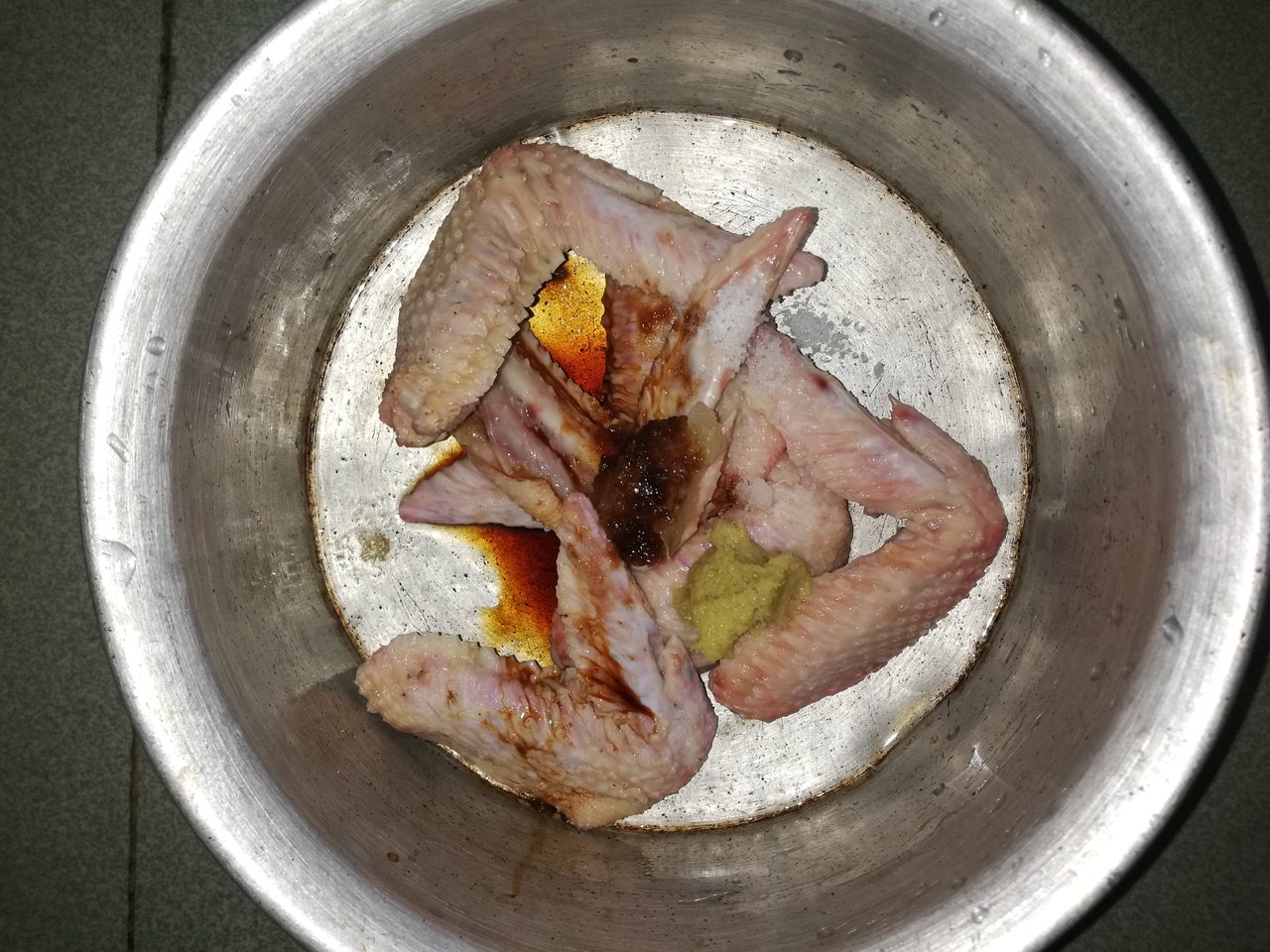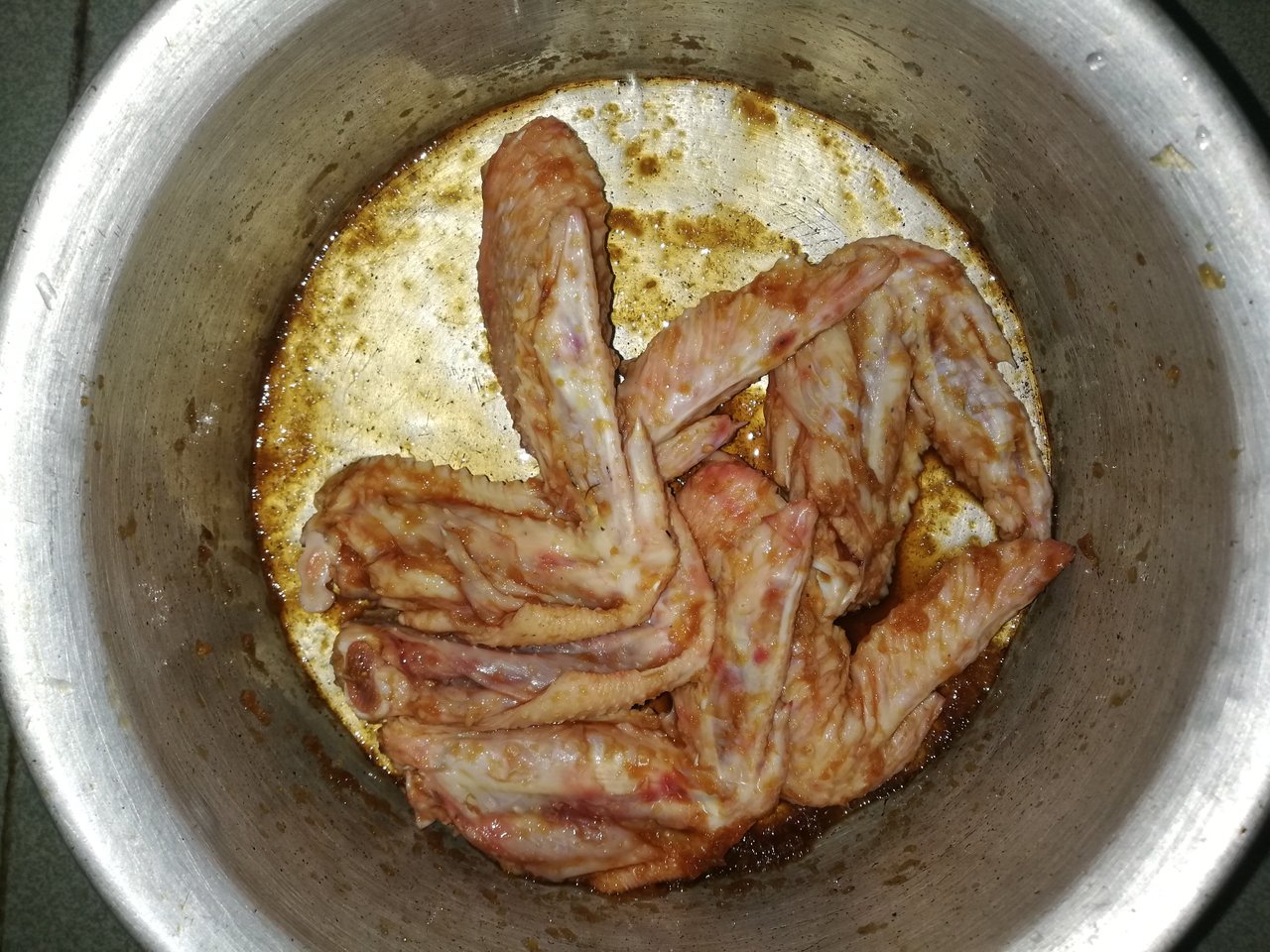 Marinate wings with garlic paste,ginger paste,soy sauce and salt. Smear those elements to those wings nicely. Marinate for atleast one hour.
2nd step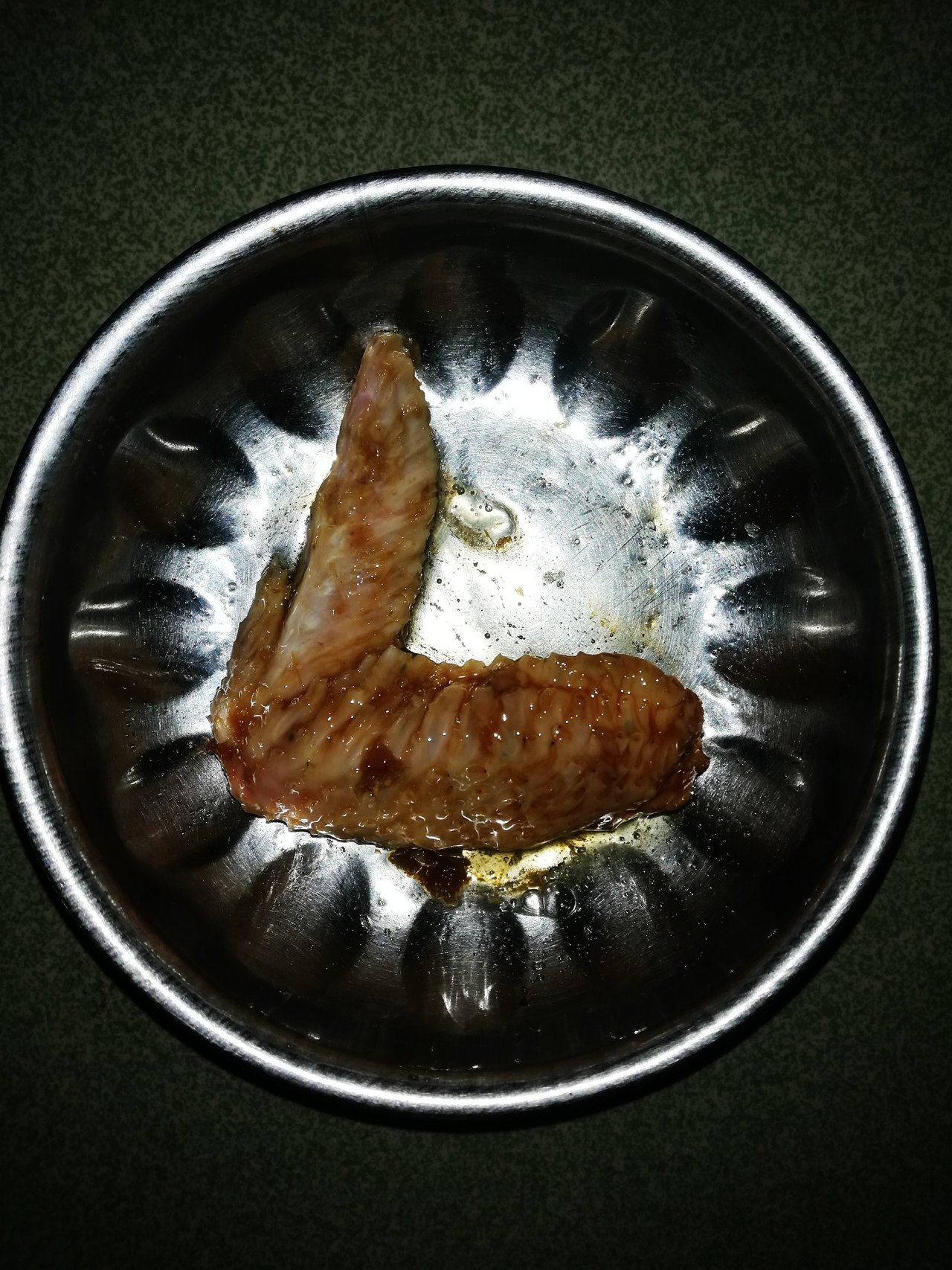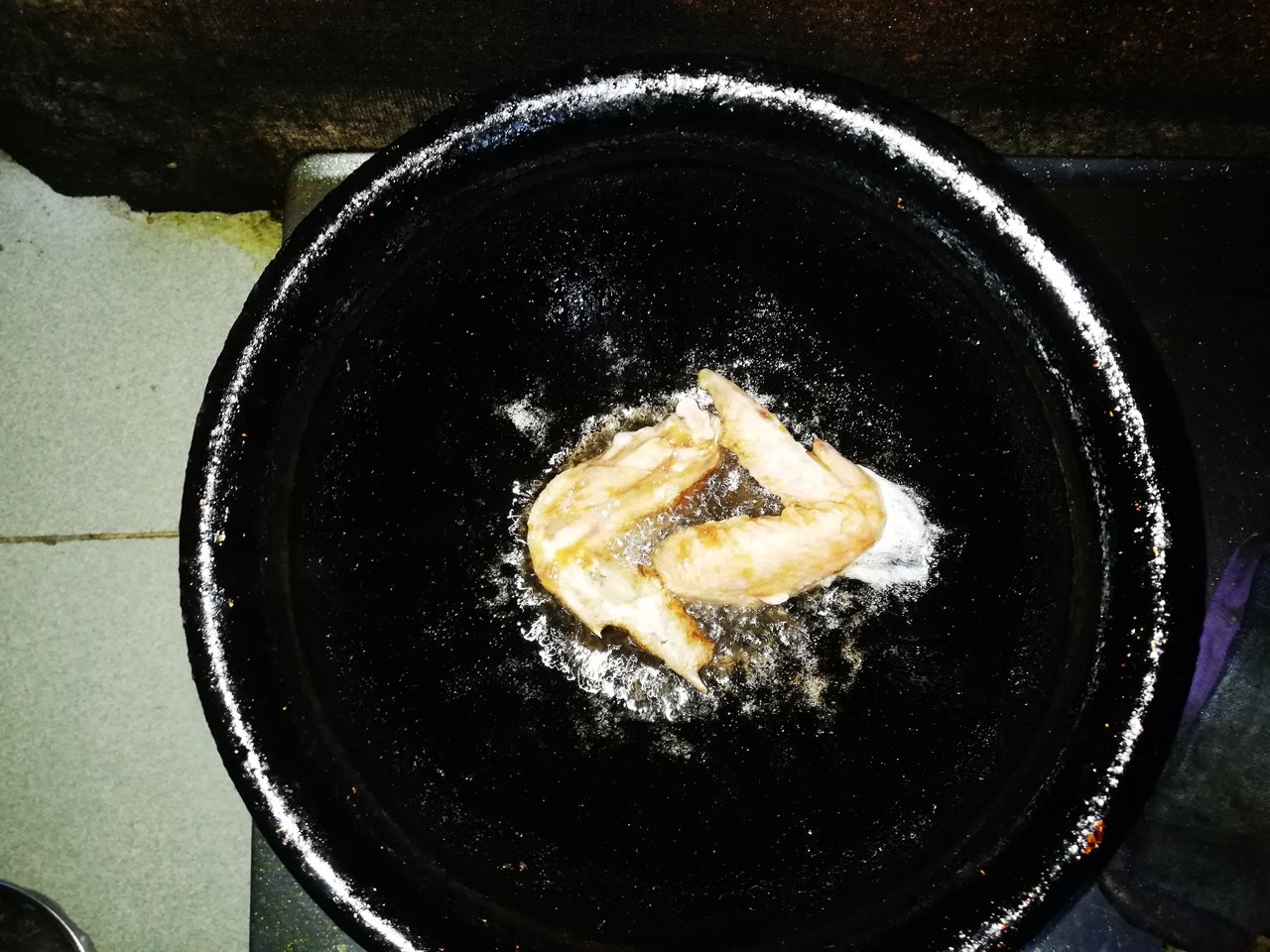 Now smear those marinated wings in the glair and fry in a saucepan until it gets golden colour.
3rd step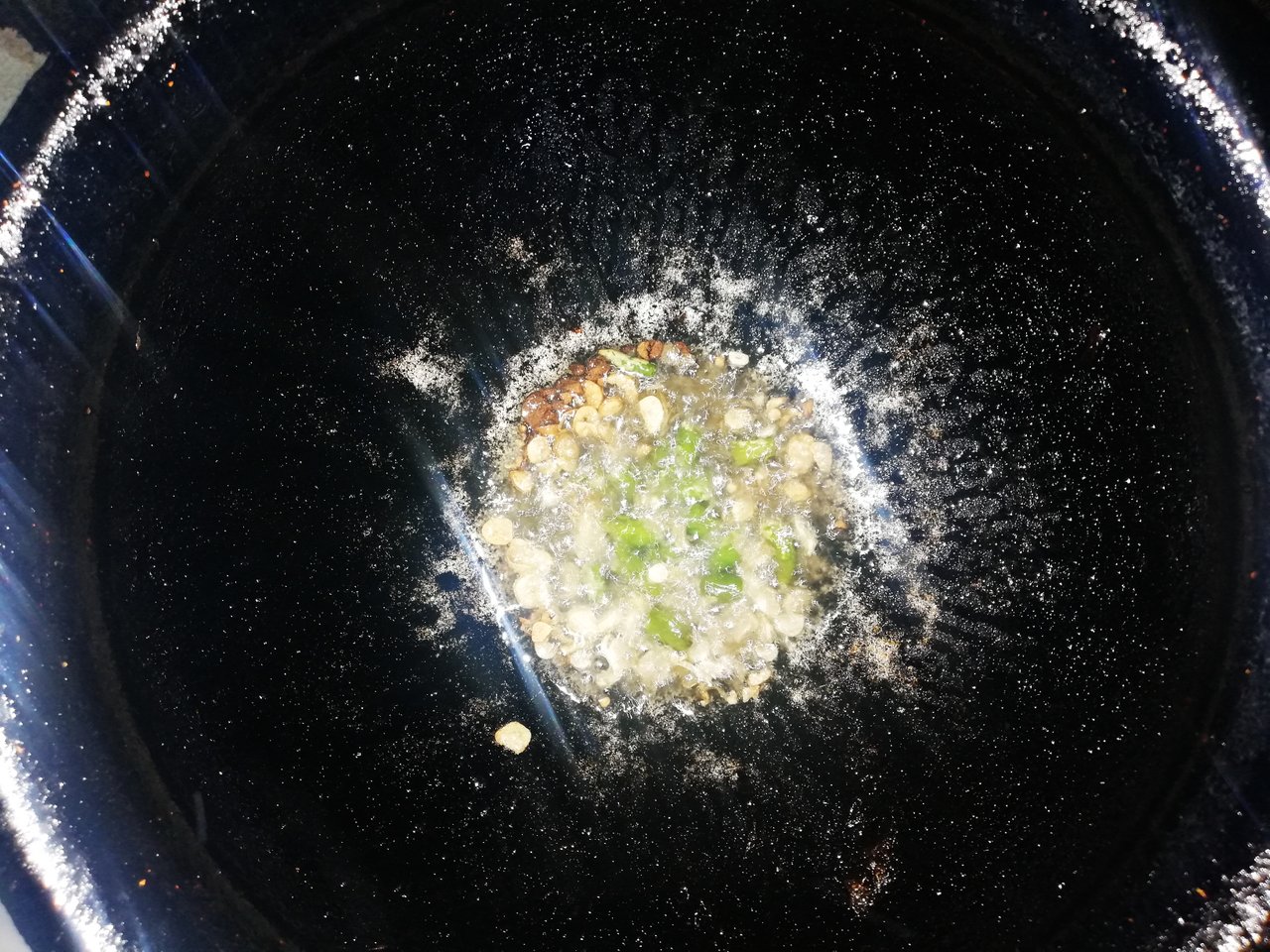 Take a saucepan then pour oil in the saucepan. Then let it be heated up. Then add those chopped garlic and chopped green chillies. Now fry it for few minutes.
4th step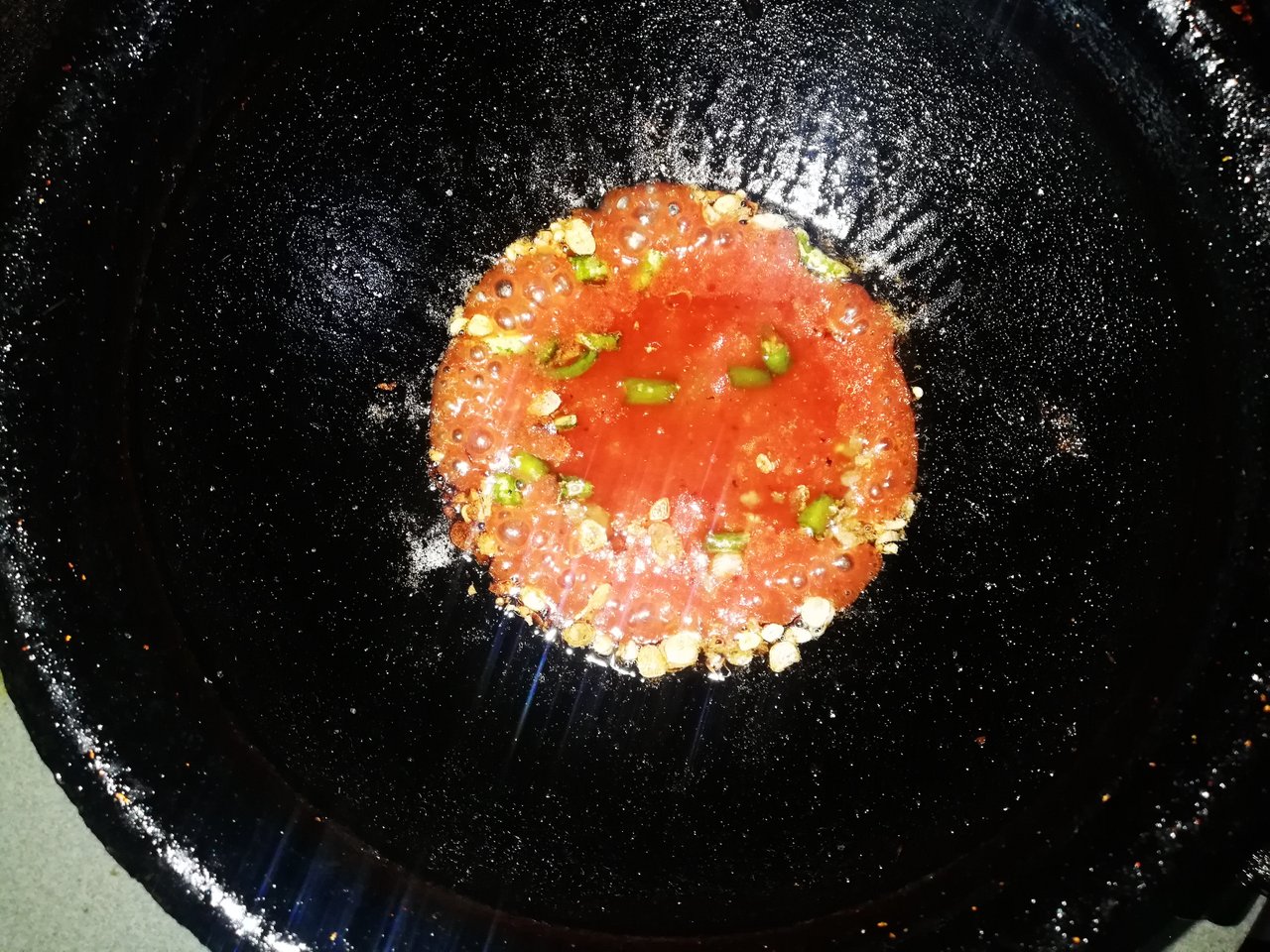 Now add tomato sauce and chilli powder into it and cook for few more minutes.
5th step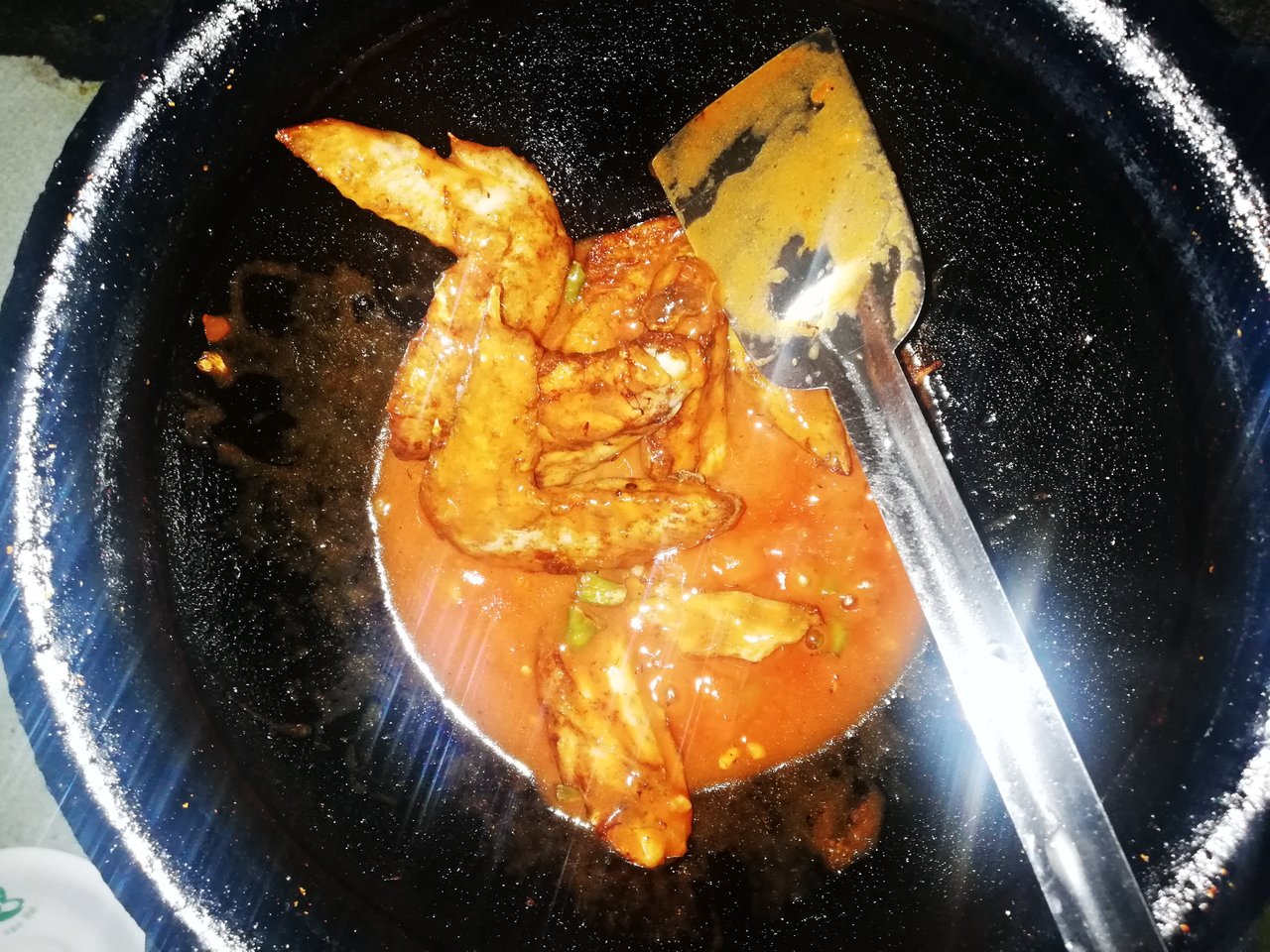 Then add those fried wings in the saucepan and cook for few minutes. Now the cooking is done. It's ready for eat now.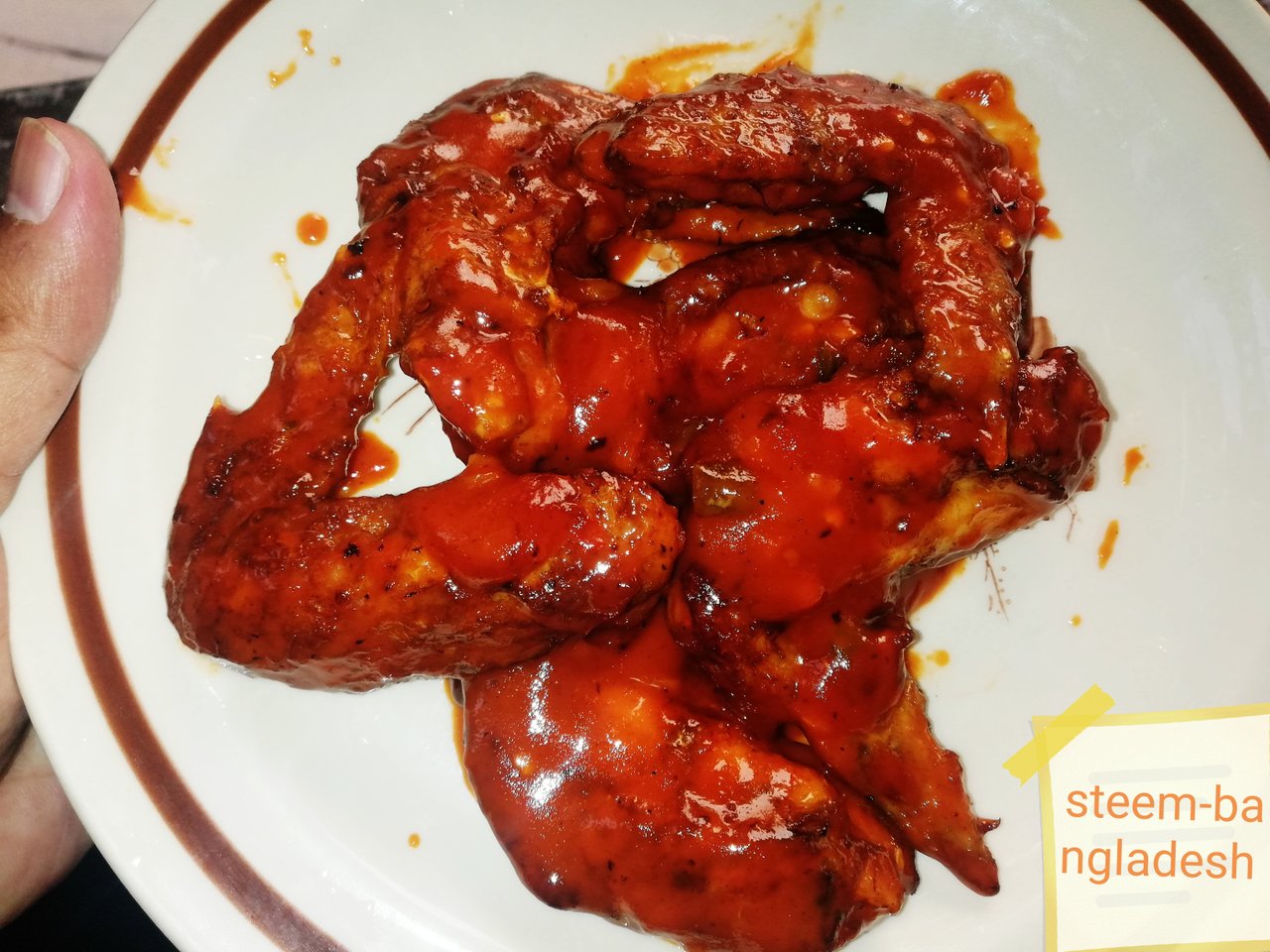 Serve it while it is hot. In local restaurant hot wings sells 150tk per 4pc. But if you cook it in your house then you can eat a lot in 150 tk.
I hope you enjoyed the cooking process. Try this at home. You will love it.
Special thanks to @toufiq777 for his hard work for the community.
It's a plagiarism free 100% original post.
Thanks
@rupok