Date : 17 September 2021
Diary game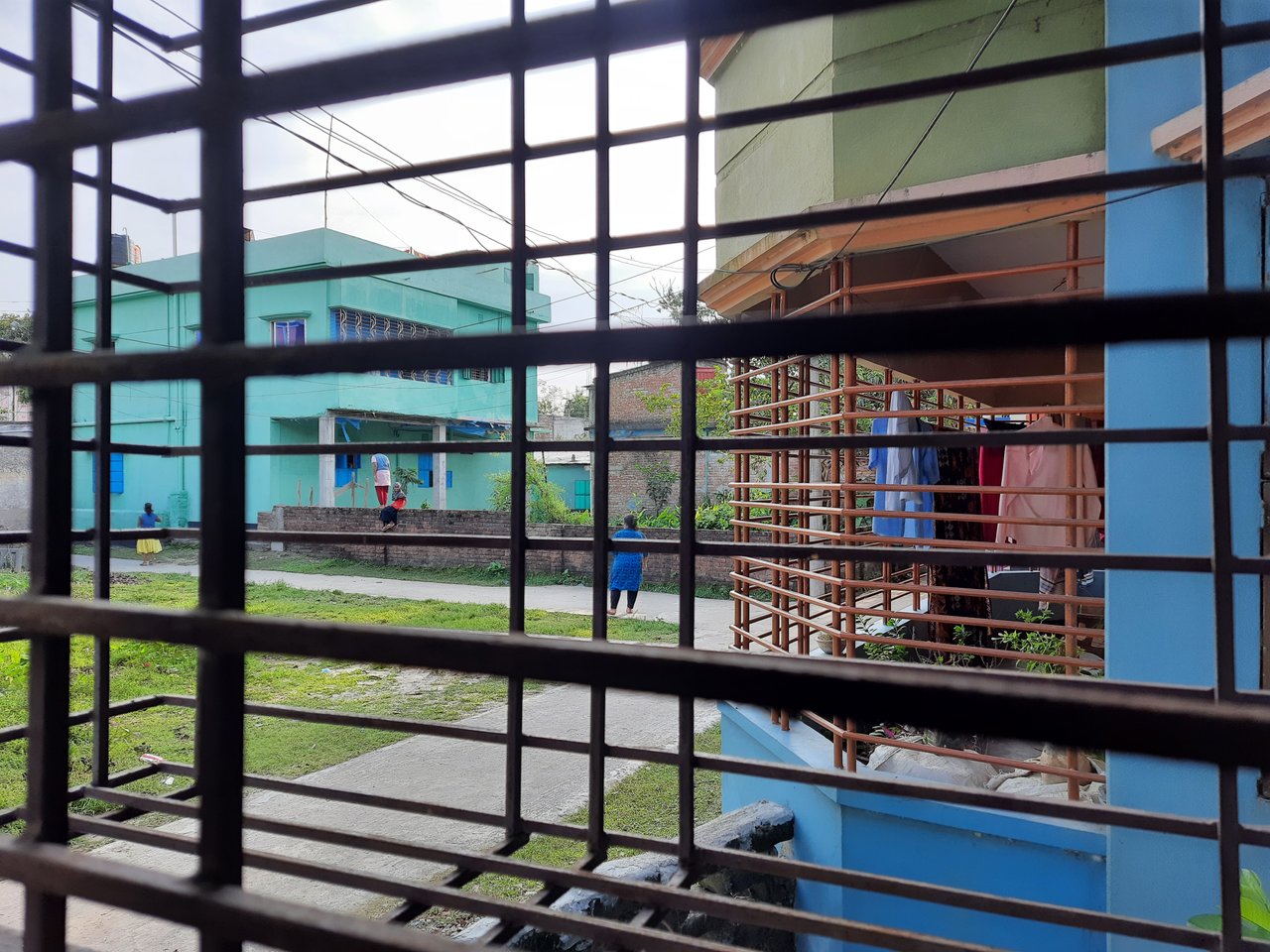 View outside my window.
Greetings
Hello everyone. This day was a rather dull day.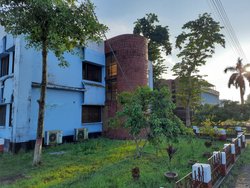 Morning
I woke up early in the morning hearing the hustle of heavy rain fall. The window beside my bed was open so my bed sheet got drenched in water. There was lighting and heavy wind. I rushed and closed all the windows. Mom told me to put down the clothes from the rooftop wire. Ronit my brother's college has oppend after 17 months of lockdown. He went to dhaka for his classes. He left some of his guide books and test papers on our home, so he told me to send those books via Sundar ban courier service to dhaka, jhigatola. So I gathered those books and pack them inside a sack and went to deliver it in the sundarban courier service. I booked the sack for 250 BDT. Hopefully for that moment the rain was paused.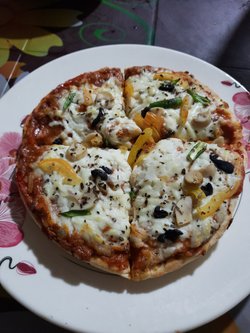 Afternoon
After I booked the parcel for courier I returned home and at that exact moment rain started again. I had an umbrella ☔ with me so I didn't get wet. The whole day was dull, cloudy and rainy. I wanted to get shower in the rain but couldn't get to because of my mom. I had my lunch at around 03.00 pm. Mom had prepared chicken for us. My cousin gourob gets to visit us today. He had bought fish with him.
Evening
I took gourob to the coffee house. There we had a pizza. Sohan joined us after a few moments. Gourob return to birgonj at around 6.40 pm. Gourob went in train to dinajpur and from there he will get a auto rickshaw to birgonj.
In the evening me shaon, biplob, ratul and rajib meet in the coffee shop. We played ludo for some time and had coffee.