hi steemingzen friends, how are you guys today, i hope you are all right, it's incomplete if you don't greet all of you, Oia I will share my daily stories today, I hope all of you steemingzen friends are happy with my story today.
As a devout Muslim umuat, every time we enter the month of Ramdhan we are all obliged to fast, (refrain from eating and drinking) today we have fasted 13 days out of the 30 days planned.
04.00 AM
I was awakened by my parents to eat sahur for energy while fasting tomorrow, (eating sahur is an act of Sunnah, we can do it and may not do it)
After eating sahur and drinking enough water, the time for the imsak arrives (the time limit for eating) with a sign that the sound of the call to prayer has rang out. I went straight to the bathroom to perform ablution and pray two rak'ahs and I went back to sleep.
---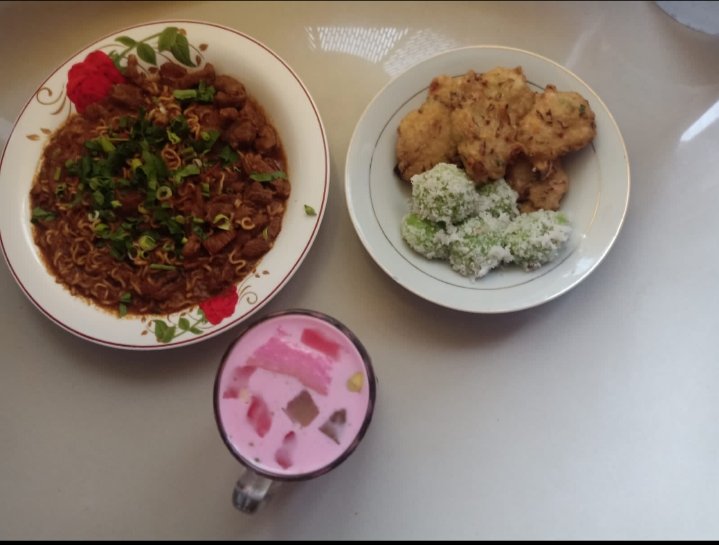 the meal menu for sahur
---
06.10 AM
I was shocked by the ringing of the cell phone alarm, which I deliberately rung to wake up my sleep, I immediately rushed to the bathroom, washed my face and brushed my teeth. after that I went to the room to tidy up the messy mattress, pillow and blanket.
12.00 AM
the sun has started so hot it makes the body feel hot, me and some friends decided to go to the river to take a bath, the view of the river where I still look so natural with a view that is still green and the sound of birds chirping adds to the beauty of Susana, the water is so clear with neatly arranged rocks. after finishing our shower we hurried home
---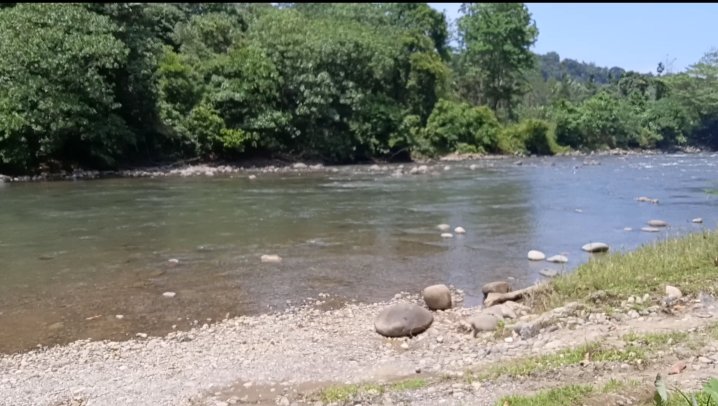 ---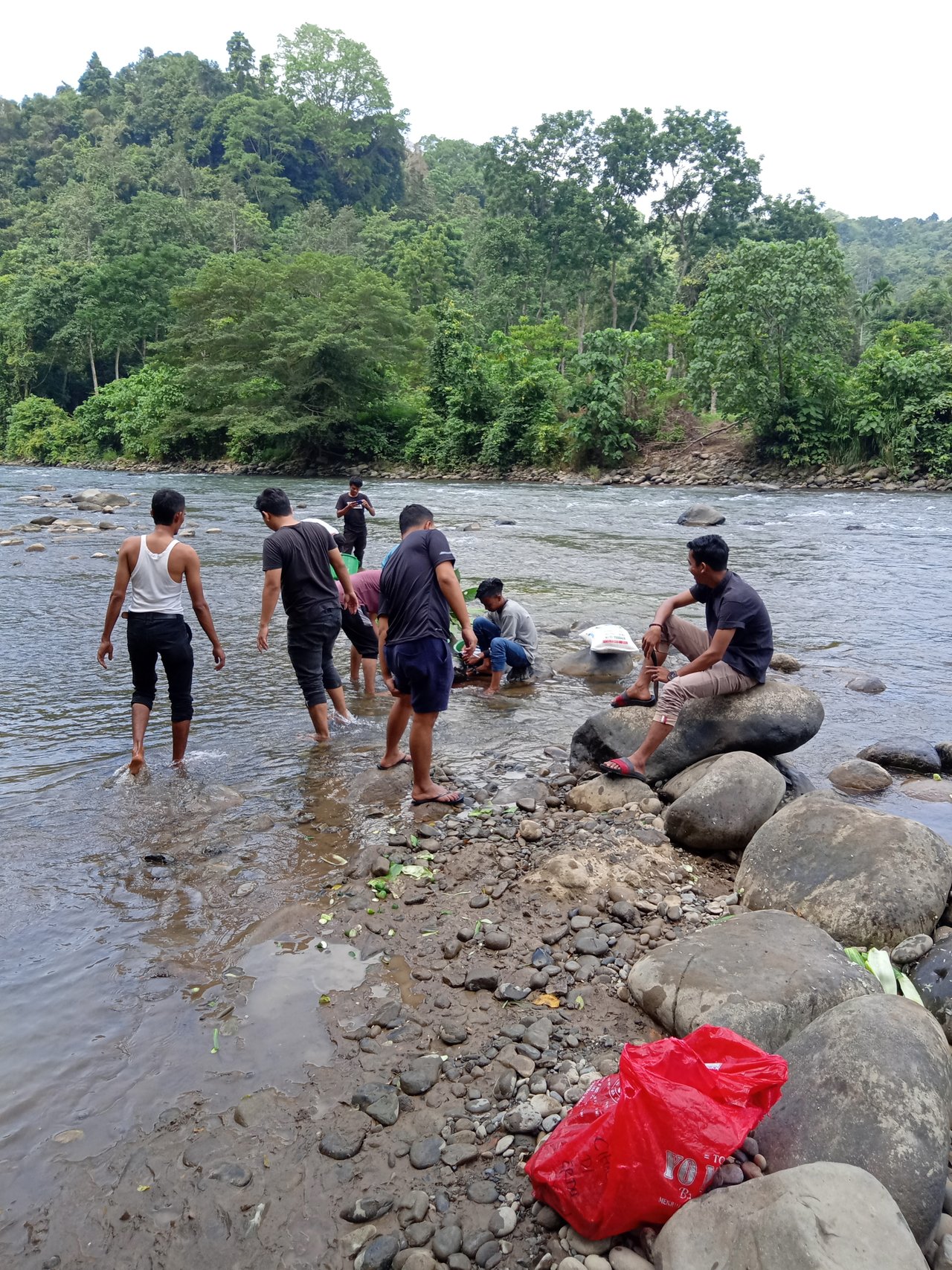 bathing in the river with friends
---
17.45 PM
The sun is almost setting and it will soon be time to break the fast, while waiting for the time to break, I am playing with my favorite cat which I named mueeza, mueeza is so spoiled wherever I go she will follow it, I took mueeza when I was 3 weeks old , I saw him wasted on the road without his mother. At that time, mueeza cried because of hunger and finally I brought it home to be raised, now mueeza has grown up.
---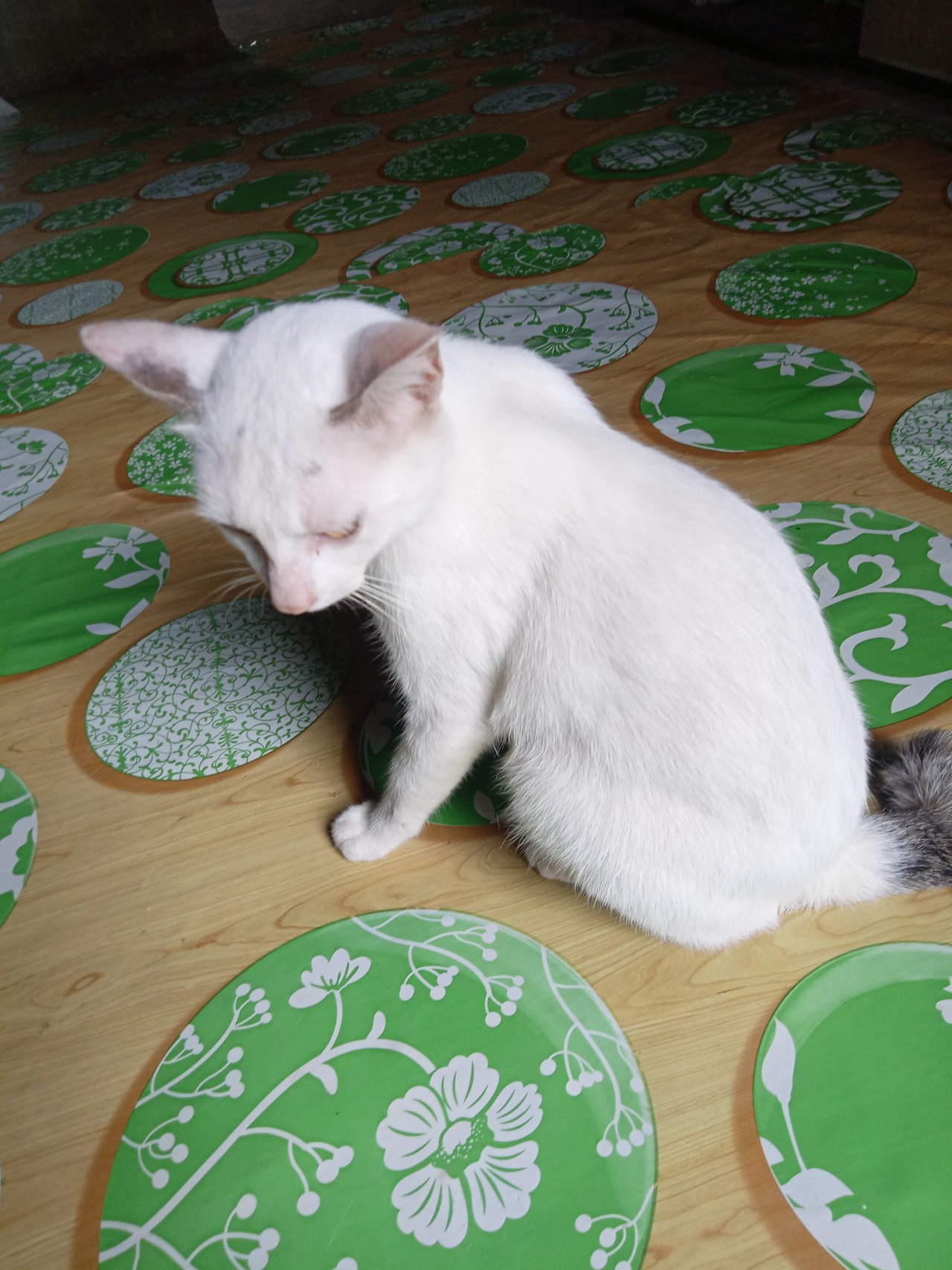 ---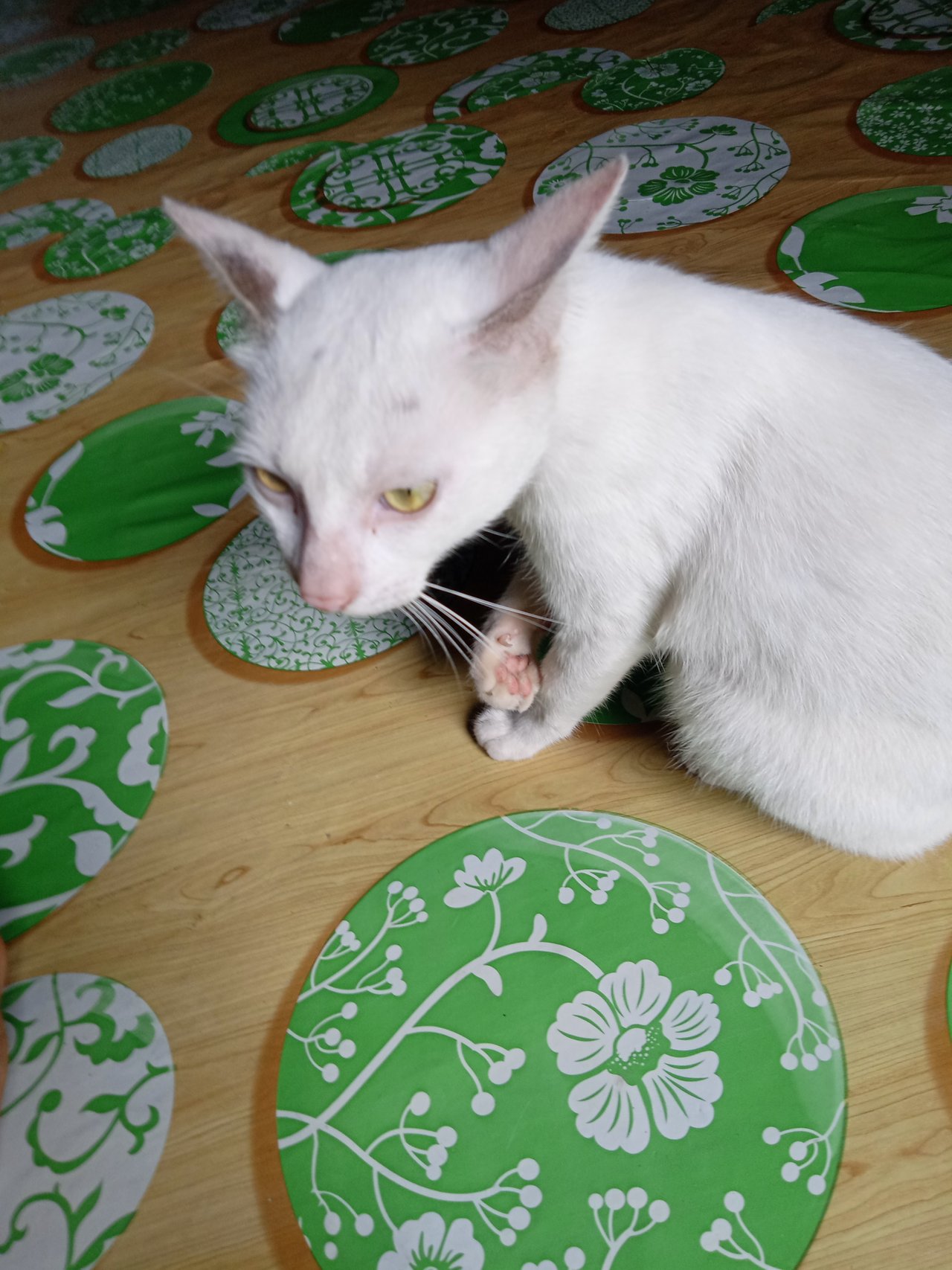 mueeza my pet cat
---
this is the end of my story today, hopefully steemingzen shabat will be happy and happy with my story today.
thank you for reading my post.
Moderator
@imamalkimas from Indonesia
@juichi from Philippines
@boss75 from Bangladesh
@advhl from Venezuela
@jesusremaj7 from Venezuela
@psicoparedes from Venezuela
@cryptokannon from Japan
| Picture | photography |
| --- | --- |
| Model | realmi c2 |
| Android | 9.0 lolipop |
| Camera used | handphone |
| Photographer | @devill |
| Location | Aceh, indonesia |