---
Hello itinerants all over the world and steem community! What's up with you guys? I hope everyone is having an amazing Holiday. Today is Valentine's day but it ain't really special for me since I'm a type of person that I don't really take Holidays way seriously for I think that this is just one of the business strategies of these business people to increase their sales. It seems just an ordinary day for me. I was doing chores at home, I am managing our family's micro business and doing tutoring lessons with my nieces.
I have already shared my first episode of #StudyWithMyNiece. and I'm really excited to share this second episode. Before I start, I just want to thank everyone who supported and gave amazing advices and suggestions on how I can effectively and efficiently improve my teaching style to get her attention.
We are actually now at our second week of tutoring lessons and I am really proud to say that she has really improved a lot. I am still focused on the three letter word blending.She can now read a lot of words and slowly learn different sound combinations too.
---
---
As I noticed that she's getting bored with our lessons sometimes, I've also decided to watch cartoon stories so that she can also learn some moral lessons from it.
I eagerly prepare lesson plans for her so we could have a smooth discussion and make use of the time efficiently. I've taught her today about the "Vowel E and I sentences".
---
---
She's still struggling reading the sentences in a moderate manner but I'm really glad that she can now read sentences. I am very confident that she'll improve more in the coming days. She still can't read the words at one glance though. She can read them by identifying the first letter and its sound then she combines the subsequent sounds altogether then there's the word. One thing that she also learned is to always capitalize the first letter of the sentence and put a period at the end.
---
---
As much as possible I still remain playful and less strict with the lessons so she won't feel pressured too much. I am glad that despite of continuous lesson everyday she won't feel like giving up. I always try to be an animated teacher to make the lessons fun.
---
---
Here are the sentences that she learned today,
Ted met Ben.
Ted fed the hens.
The jet is red.
Her net is wet.
Jim and Jill went up the hill.
The mad girl sits on a bin.
---
That's basically it, please feel free to leave a comment below. Everyone's glad to hear the stories of yours! Just always remember that learning is a lifetime process. You can learn from your experiences, trips and from other people. The world is so vast. Explore and Learn! Traveling isn't is as expensive as you think! There's a so called travelling on a frugal way with a purpose! Stay tuned then.
DEUCES!
Regards,
@itinerantph
SEE YOU IN THE NEXT EPISODES!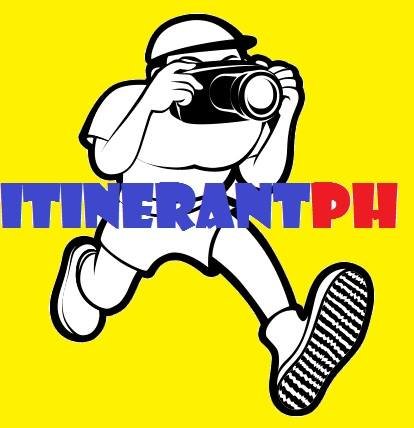 itinerantph is a Business Accounting graduate but living a life of freelancer who wanders in the vast opportunities on the internet. He loves to share stories of his travel experiences, adulting life & organized community activities. He seeks to learn more about crypto currency and he seems to be loving it . He wishes that you have a good time here.