Greetings to the entire community.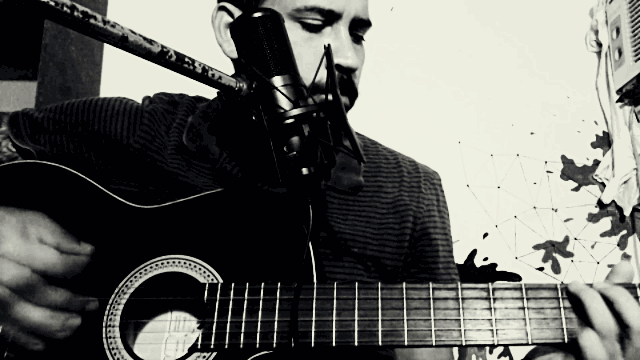 All the music was composed by Björn Gelotte, Jesper Strömblad and Anders Fridén, all the lyrics were written by Anders Fridén except "Reroute to Remain" and "Dismiss the Cynics", co-written by his wife, Helena Lindsjö.

In flames
---
Cloud Connected

Track taken from their album Reroute to Remain (full name: Reroute to Remain; Fourteen Songs of Conscious Madness) is the sixth studio album by the Swedish melodic death metal band In Flames. Forward to stay In Flames' first big step into the commercial scene. This work was also considered a transition between Clayman and Soundtrack to Your Escape. The sound of the album being more accessible attracted many fans and catapulted the band into the North American metal scene, where they had their first appearance at the Ozzfest. The album was positioned at # 13 on the "Independent Albums List".
---
In Flames - Cloud Connected
My Acoustic Cover

I hope you enjoy it.
click here to enjoy the video on youtube
---
***
Cloud Connected
In Flames***

People like you
You live in a dream world
You despise the outside
And you fear you're the next one
It's in your dream
There's just one question
Should I kill
Or should I be left behind
Sick and tired
Of all your complaints
This is the hour
We bring it down
I've come to realize
Every little glimpse, you fade
I was told that I could fly
When least expected, cloud connected
You seem to be
So introverted
How come we fail
With all that is given
You crossed the line
You remember my name
Time runs backwards
As long as you are heading that way
---
And remember, stay home and together we will win.
---
His @juliolunar server from Cumaná-Edo Sucre, Venezuela with great pride says goodbye. Greetings to all!
You can also get me through my social networks: