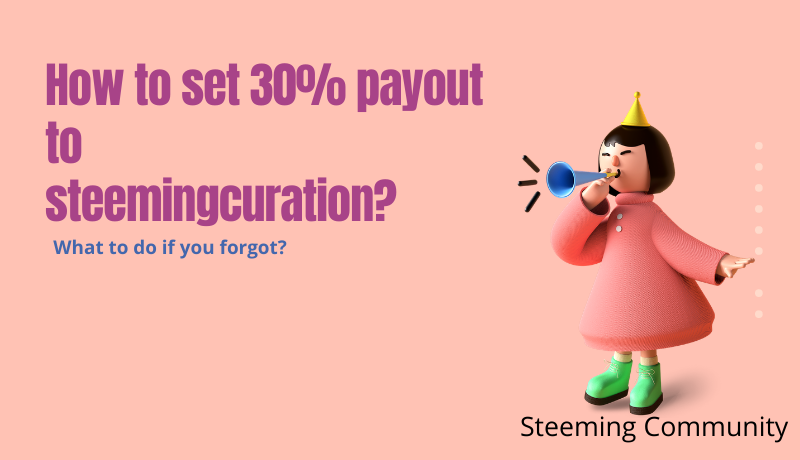 Hello steemingzen! We hope that you been doing great on Steemit and also in real-world out there. In this post, we would like to remind you all with the steemingzen 💧 badge in the community to set your post payout to 30% to steemingcuration whenever you post your content in this community. We know that in this early day of this implementation many of our members still in the process of getting used to this method.
Please take note that you only can set this setting payout BEFORE you publish your post. After publishing your post, you will not be able to edit this setting anymore
What if you have forgotten to set the 30% post payout?
You may do this:
Step 1
If your post is still under 5 minutes marks after publishing your post, you can delete your post or copy/paste it first to somewhere like notepad or google doc by click "edit" then you may delete the post.
If your post already passed the 5 minutes mark, you may edit the post, copy/paste the contents of your post to somewhere so you can copy-paste it to your new post later, then just type deleted on this forgotten setting the payout post then click update. You then publish a new post with the same content but now with the 30% payout setting to @steemingcuration.
How to set 30% payout to steemingcuration?
If you still have no idea how to do this please see the below step by step instruction
First, scroll down under your posting editor and go click on "Advance Settings" to set the % percentage of the post payout reward to @steemingcuration at 30%. You have to do this step before you publish your content at Steeming Community as this step only can be done before you click the "Post" button.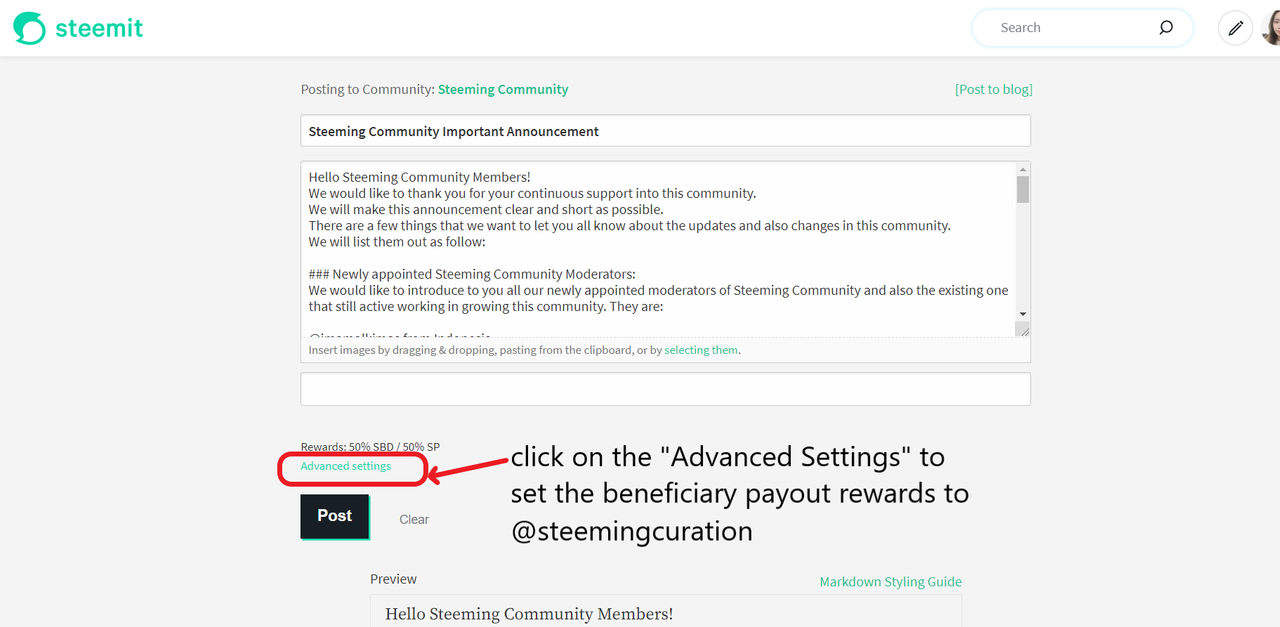 Under the "Who should receive any reward?" section, type 30 at the % blank box and steemingcuration in another blank box with the "@"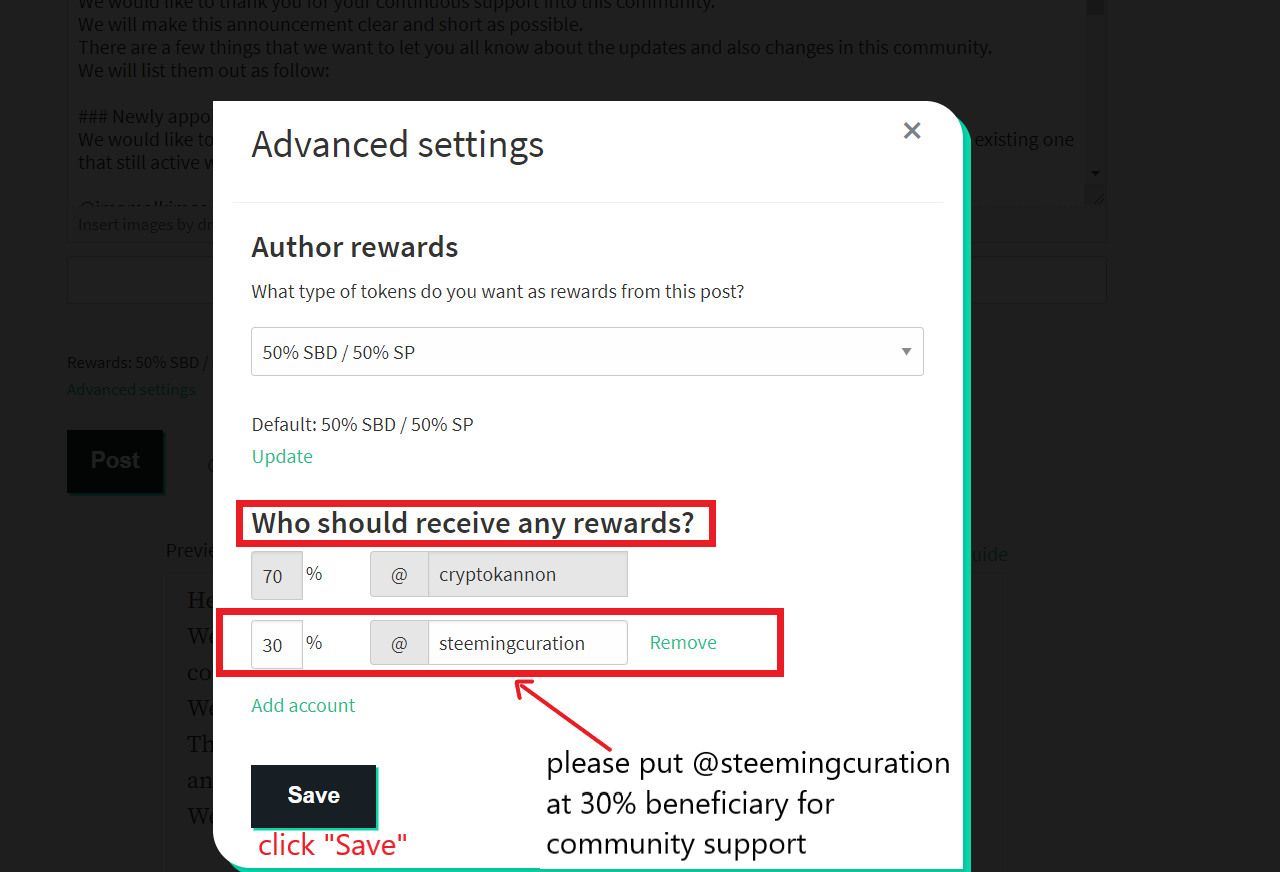 We hope by using the steps as we explained in this post would help you to fix your post that you have forgotten to set the 30% payout setting.
Strict Reminders
We Steeming Community Team have discussed among ourselves and have come to the conclusion to give a more strict reminder to our steemingzen that having some chronic memory on setting their post payout by revoke their steemingzen membership for a month and will mute any of their post in Steeming Community until they remember well about the most basic steemingzen membership; that is to set 30% of their post payout to @steemingcuration. Our moderators will be checking around and giving the soft reminder about this matter and after 3rd reminder, we have the right to mute your post and taking off your steemingzen membership for a month. You may re-apply to become a member if you still want to be part of us 😊
That is all for now, until then keep on steeming!
Steeming Community Team.