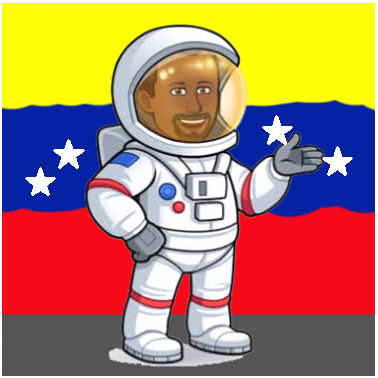 Fondo de mi autoría. Imagen creada en Bitmoji
Concurso de Historias Creativas: "¡Si fuera un astronauta!"
Floto y me divierto antes del gran viaje
Escrito original de @theatrorve
Miércoles 20 01 2021
#starsofsteem
Venezolano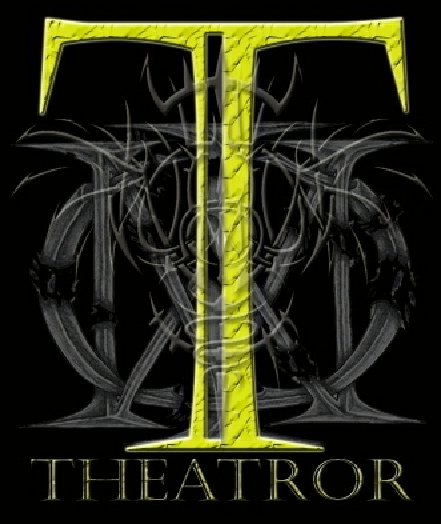 100% Power Up
Eh cumplido un sueño de la infancia. Trabaje mucho para lograrlo pero tengo mi recompensa, estoy haciendo mi primera camina en el espacio. Llevo un par de días en la estación espacial internacional. Formo un parte de una expedición que está haciendo escala en este lugar justo antes de dirigirnos a Marte.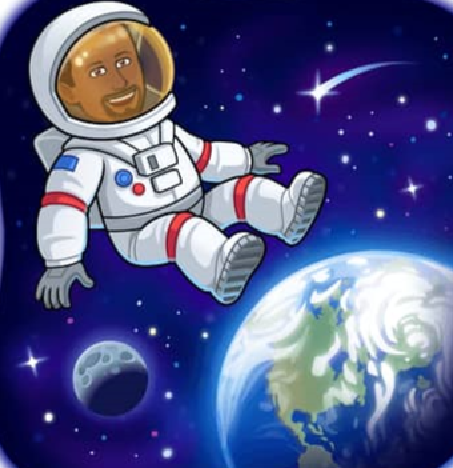 Imagen creada en Bitmoji
Somos la primera expedición que viaja al planeta rojo como parte de la colonización del mismo. La humanidad lleva años preparando este gran paso. Vivir en martes. Allá nos están esperando los primeros habitantes terrestres. Ellos están encargado de construir los asentamientos para nuestra llegada.
Somos más de 5000 mil personas que viajamos en esta expedición. Nuestro fin es la creación de ciudades, industrias y zonas de sustento para la vida en ese planeta.
La estación espacial es en realidad el punto de partida. En ella está la nave que han de nominado LA COLONIZADORA en la cual haremos el gran viaje.
Hemos llegado acá en los transbordadores desde la tierra. Esperamos a los últimos integrantes de la expedición. Aprovechando eso, solicite permiso para poder hacer una caminata espacial. Somos varios los que estamos experimentando esta experiencia.
En dicha expedición existen personas con un sinfín de propósitos. Yo estoy encargado de la genética alimentaria. Soy parte del personal que se encargara de los cultivos de hortalizas y otros cultivos agrícolas en nuestro nuevo hogar.
Es por ello que pedí hacer esta caminata en el espacio. Estando ya en nuestro destino no creo tener el tiempo para disfrutar del espacio. Nos toca un trabajo bastante fuerte al ser los primeros colonos del planeta rojo.
El viaje tendrá una duración de cinco años. Se logró reducir el tiempo de vuelo gracias a la unión de científicos de todo el mundo los cuales crearon propulsores potentes para que el tiempo se redujera lo mayormente posible.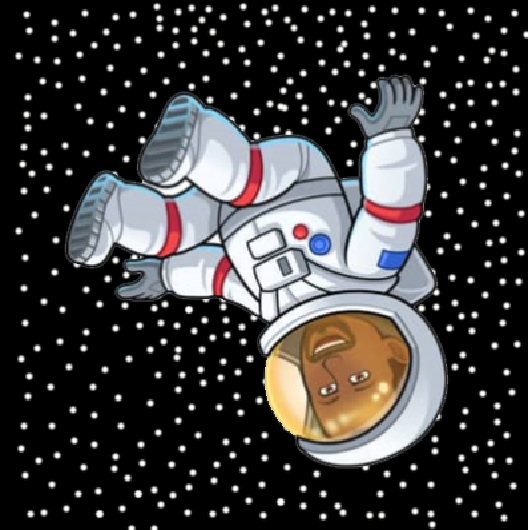 Fondo de mi autoría. Imagen creada en Bitmoji
Al pasar la luna en nuestro recorrido seremos inducidos a un sueño criogénico con el fin de estar en un estado de éxtasis que nos permita viajar sin consumir recursos, que al final son valiosos en nuestro destino.
Siempre que leía los libros de Julio Vernet o cualquier autor de ciencia ficción o veía las películas de La Guerra de Las Galaxias y soñaba con poder viajar en el espacio. Heme aquí. Flotando y divirtiéndome en él. Viendo nuestro planeta hogar de una manera privilegiada. Viendo nuestro satélite natural a menos distancia que cualquier ser en el planeta.
Veo a la Luna y sonrió recordando los cuentos donde dicen que está hecha de queso. ¿Debería llevarme un pan para rellenarlo con un pedazo de Luna? Este pensamiento demuestra lo contento que estoy de poder estar haciendo lo que hago. Me siento como un niño en un parque de diversiones.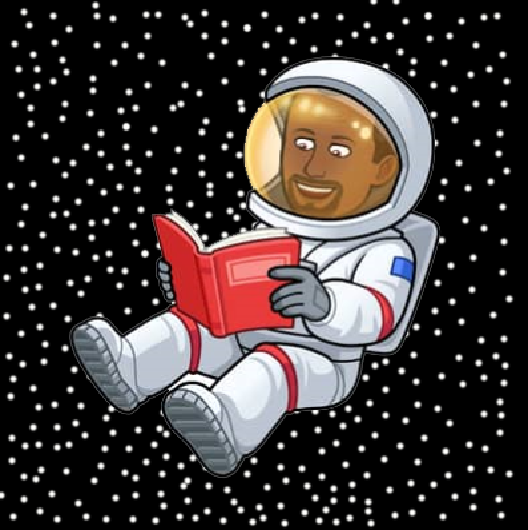 Fondo de mi autoría. Imagen creada en Bitmoji
Nado sin estar en el agua. Vuelo sin estar en los cielos. Giro a placer en este inmenso espacio. Veo estrellas, muchas estrellas. Mas luminosas de como se ven en el planeta. Como estoy disfrutando esto.
Se comunican conmigo a través de la radio para indicarme que debemos regresar todos a la estación espacial. Hay naves que vienen de la tierra y no quieren arriesgar a nadie a un accidente. Y claro no quiero tener un accidente que me quite el privilegio con el cual eh sido recompensado.
Partimos dentro de poco. Desde esta estación espacial hasta una ubicada en la órbita de Marte. Cinco años durmiendo para luego despertar a miles de millones de kilómetro de mi hogar. Este pensamiento me llena de emociones encontradas. Miedo a los desconocido. Alegría por lo que voy a conocer.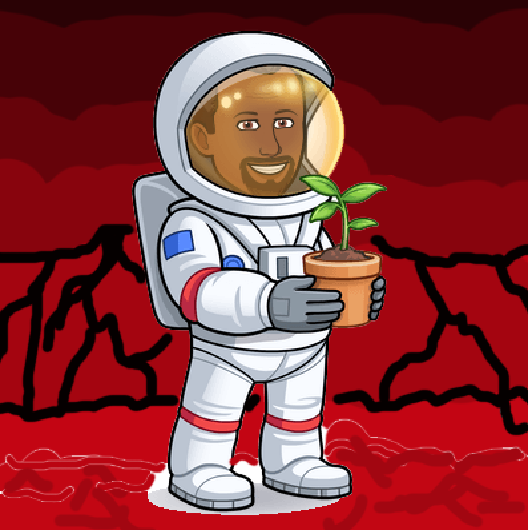 Fondo de mi autoría. Imagen creada en Bitmoji
Retornare a la estación espacial. Ya va el segundo llamado a regresar y no quiero quedar como un irresponsable delante de todos los miembros de la expedición. No quiero perderme este viaje por una tontería.
Marte allá voy…
Hasta la próxima…
Si quieres conocerme un poco más visita mi publicación de presentación en Steem atreves de este enlace
Gracias por dejarme participar en este concurso.
100% Power Up


Fuente
Imagen de mí autoría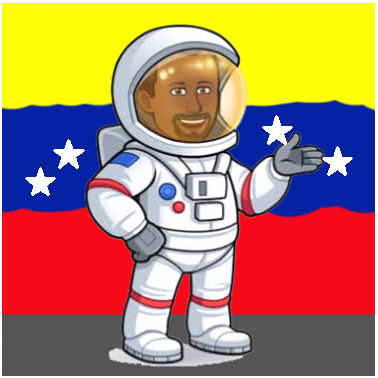 Background of my authorship. Image created in Bitmoji
Creative Stories Contest: "If I Were an Astronaut!"
I float and have fun before the big trip
Original text by @theatrorve
** Wednesday 2021 01 20**
#starsofsteem
English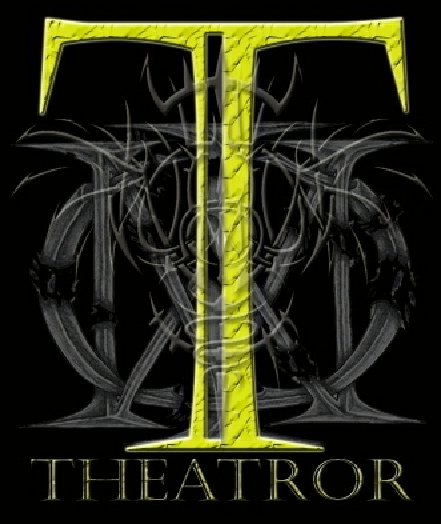 100% Power Up
I have fulfilled a childhood dream. I worked hard to achieve it but I have my reward, I am doing my first walk in space. I have been in the International Space Station for a couple of days. I am part of an expedition that is stopping here just before we head to Mars.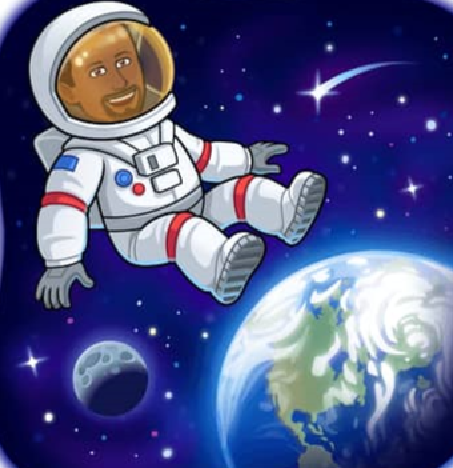 Image created in Bitmoji
We are the first expedition to travel to the red planet as part of the colonization of it. Humanity has been preparing this great step for years. Living in Tuesday. There the first terrestrial inhabitants are waiting for us. They are in charge of building the settlements for our arrival.
We are more than 5000 thousand people who travel in this expedition. Our goal is the creation of cities, industries and life-supporting areas on that planet.
The space station is actually the starting point. In it is the ship that has been nominated THE COLONIZATION in which we will make the great journey.
We have arrived here in the shuttles from the earth. We are waiting for the last members of the expedition. Taking advantage of that, I asked for permission to go on a space walk. There are several of us who are experiencing this experience.
In this expedition there are people with a lot of purposes. I am in charge of food genetics. I am part of the staff that will be in charge of the cultivation of vegetables and other agricultural crops in our new home.
That's why I asked to do this walk in space. Being already in our destination I don't think I have the time to enjoy the space. We have a pretty tough job being the first settlers on the red planet.
The trip will last five years. We managed to reduce the time of flight thanks to the union of scientists from all over the world who created powerful thrusters so that the time was reduced as much as possible.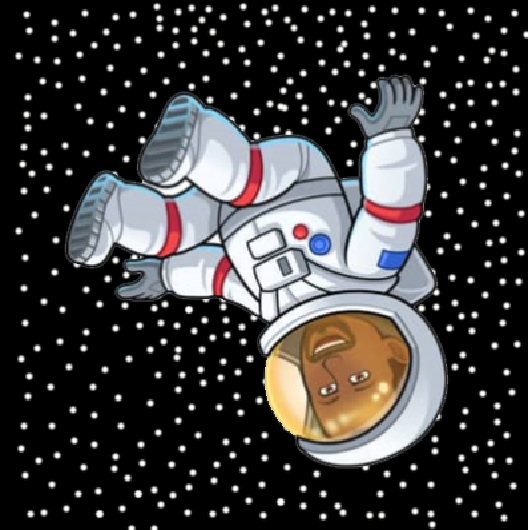 Background of my authorship. Image created in Bitmoji
As the moon passes in our journey we will be induced into a cryogenic sleep in order to be in a state of ecstasy that allows us to travel without consuming resources, which in the end are valuable at our destination.
Whenever I read the books of Julius Vernet or any science fiction author or watched the Star Wars movies and dreamed of being able to travel in space. Here I am. Floating and having fun in it. Seeing our home planet in a privileged way. Seeing our natural satellite at less distance than any being on the planet.
Seeing the moon and smiling, remembering the stories where they say it is made of cheese. Should I take a piece of bread to fill it with a piece of moon? This thought shows how happy I am to be able to do what I do. I feel like a child in an amusement park.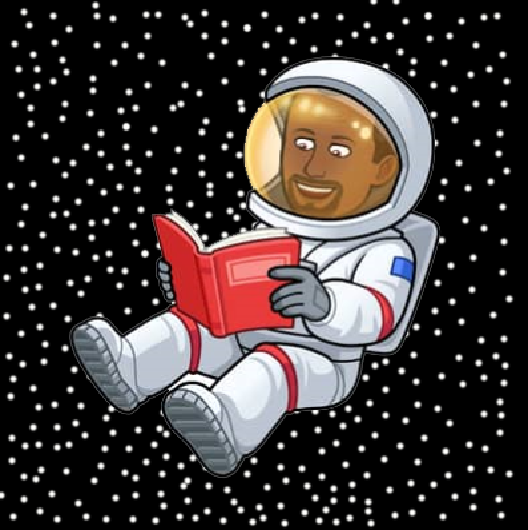 Background of my authorship. Image created in Bitmoji
I swim without being in the water. I fly without being in the skies. I turn to pleasure in this immense space. I see stars, many stars. More luminous than they are seen on the planet. How I am enjoying this.
They communicate with me through the radio to indicate that we should all return to the space station. There are ships coming from the earth and they don't want to risk anyone to an accident. And of course I don't want to have an accident that would take away the privilege with which I have been rewarded.
We'll be leaving shortly. From this space station to one located in the orbit of Mars. Five years sleeping and then waking up billions of miles from home. This thought fills me with mixed emotions. Fear of the unknown. Joy at what I will know.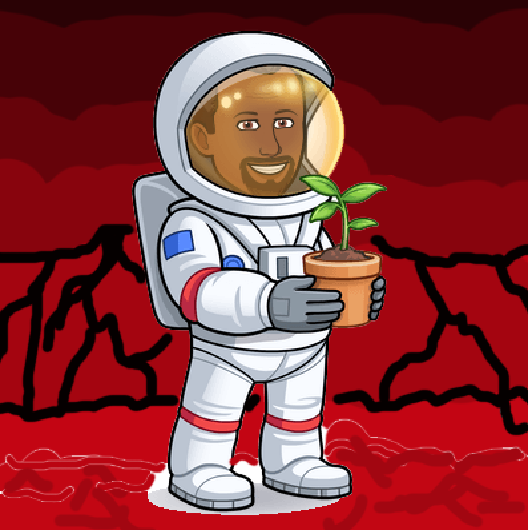 Background of my authorship. Image created in Bitmoji
I will return to the space station. The second call to return is coming up and I don't want to look like an irresponsible person in front of all the members of the expedition. I don't want to miss this trip because of some nonsense.
Mars, here I come...
Till the next...
If you want to know me a little more visit my presentation publication in Steem through this link
Thanks for letting me participate in this contest.
100% Power Up


Source
Image of me
Translated with www.DeepL.com/Translator (free version)