I think it would be great if TRX <-> STEEM exchange is built into Steemit Wallet. But that is not that case right now so I have to manually swap tokens.
SimpleSwap.io is a pretty good tool. I use it for many token exchanges because I can just use it without sign (NO KYC) and the design is very simple unlike other crypto exchanges so no learning curve.
Go to SimpleSwap.io and select tokens you like to swap.
In this case, I pick TRON(TRX) to Steem(STEEM) and enter your Steemit username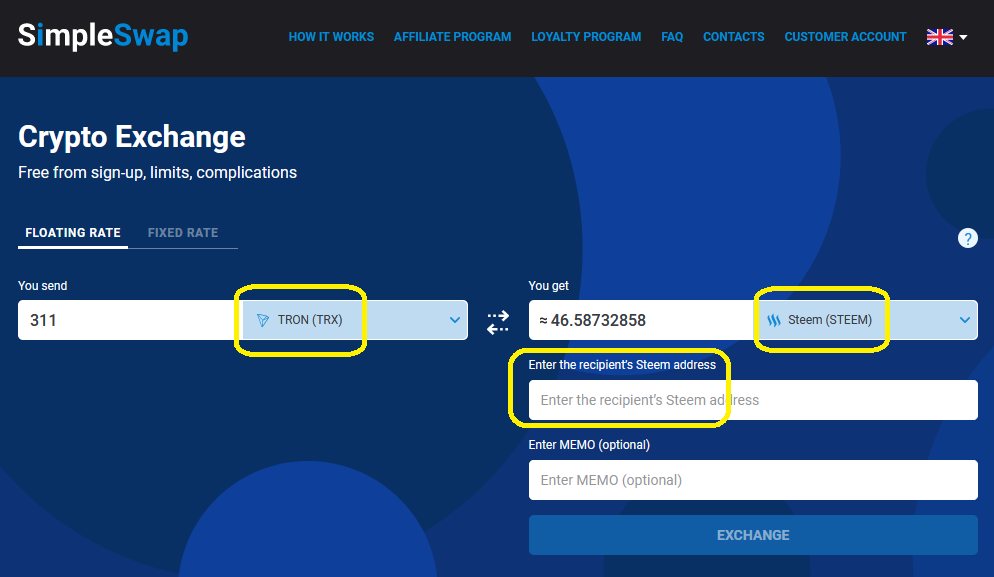 Click "EXCHANGE" will show you this TRX address so send your TRX from Steemit Wallet to this address.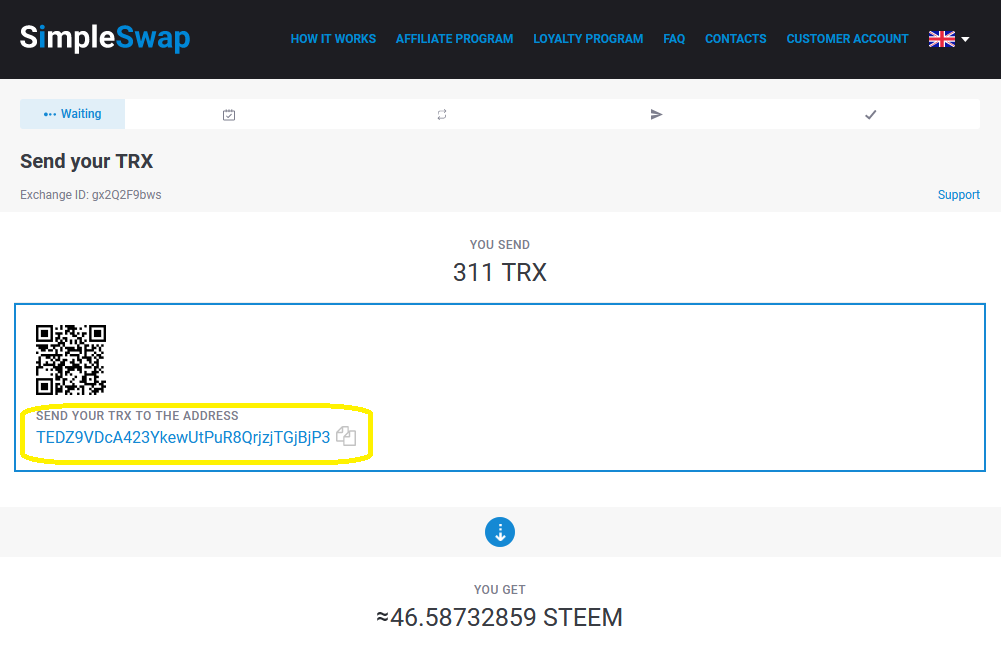 Go to your wallet page and click "Transfer"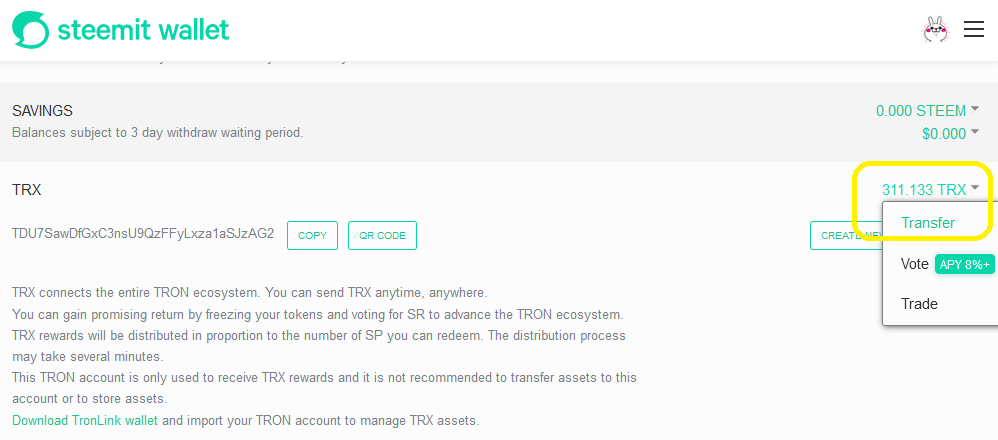 This is TRX transfer to you need to switch account to TRON account, and then put the amount you want to trade, and go to "Next"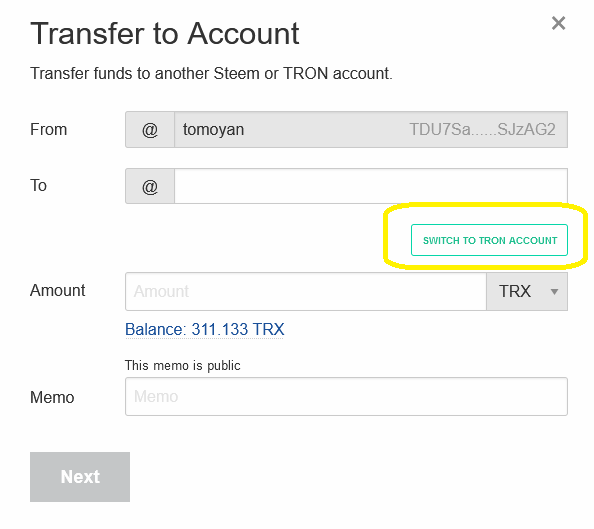 Again, this is a TRON transfer so you will need to use your TRON Private Key for this and click "Transfer".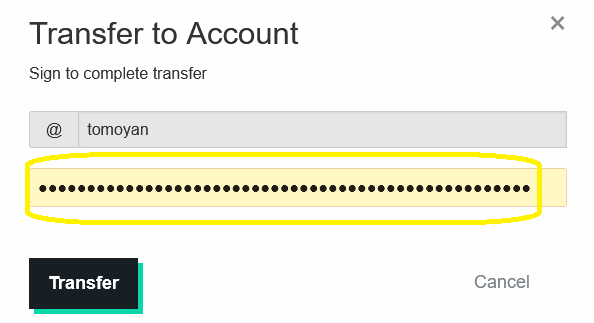 You will see this pop up message when the transaction is completed.


That is it. Exchange takes some time. It took me about 10 minutes this time, but it could take longer (or shorter) sometimes.
Once exchange is done, the exchange page will be updated like this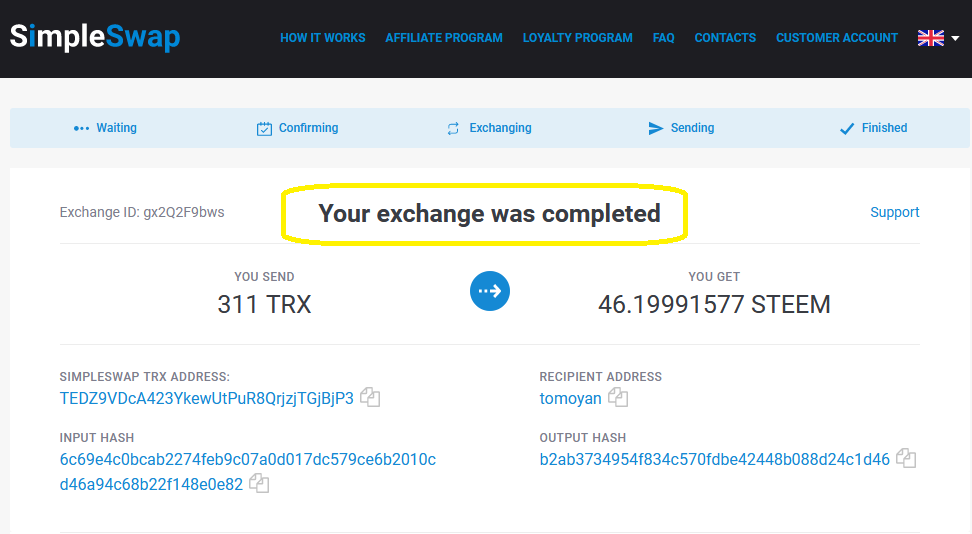 And you will receive STEEM in your wallet :)

PREトークン貰えるよ