Greetings steemians! Welcome to the 11th edition of The Rag Rebooted: To Boot. I hope you all are enjoying yourselves these days and that your steeming experience is positive and joyful.
Today we are going to shine a spotlight on three posts from different communities that I really enjoyed. I hope you take the time to visit each link and consider supporting these hardworking steemians.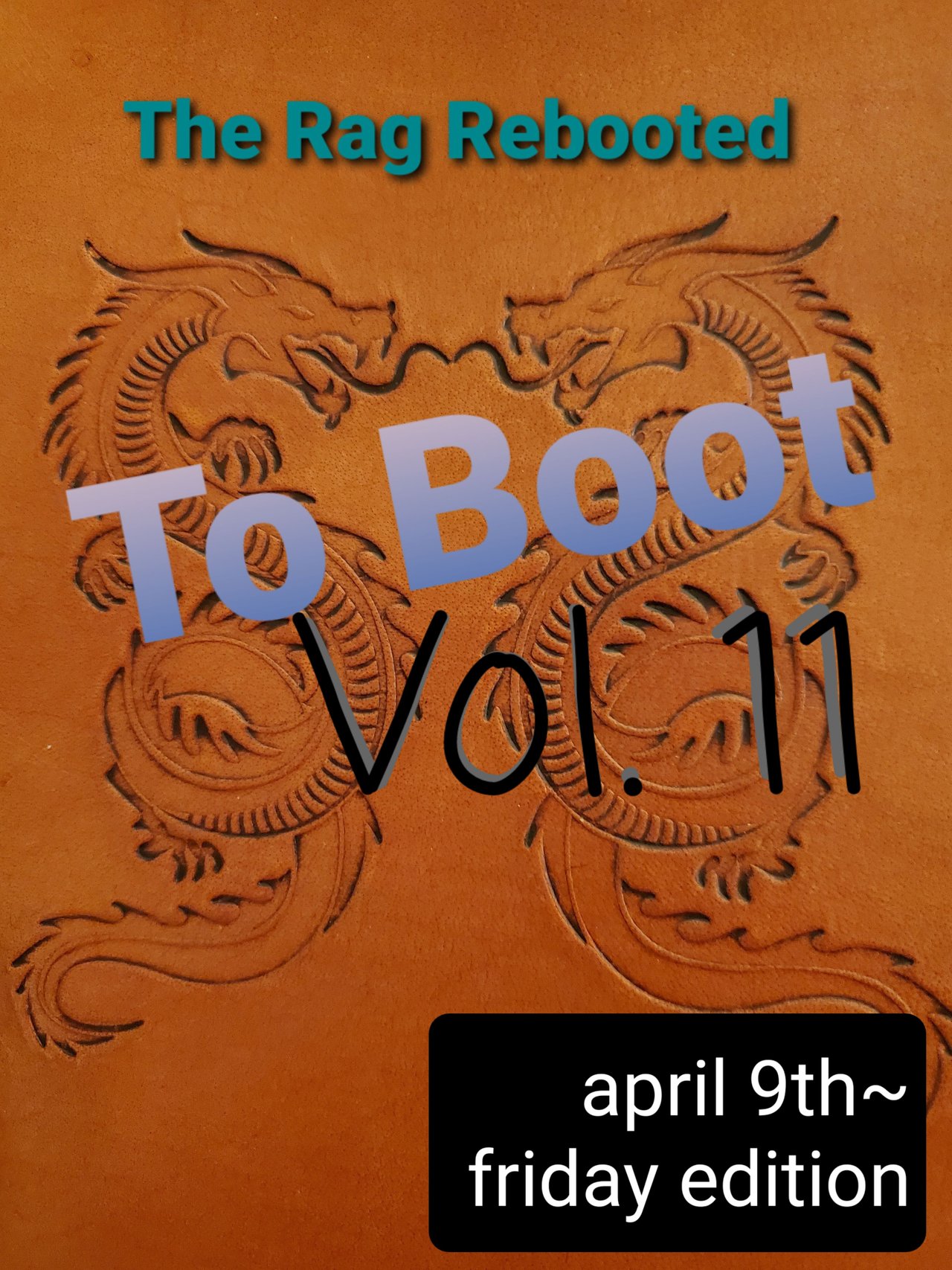 Spotlight No. 1 -- "feels like art" video
From the Stars community, @nigelmarkdias has shared with us a video of a Brazilian painter out of Dubai, whose textured work you can see in the background as she describes the philosophy behind her art.
"the idea is that there is something neutral, something that don't give too much information, but it can be also relaxing"
It is a very short but very rewarding video, and I encourage you all to follow the link below and watch.
https://steemit.com/hive-156383/@nigelmarkdias/feels-like-art-fernanda-thomazi
Thank you @nigelmarkdias for sharing this video!
Spotlight No. 2 -- "love yourself" song video
From the Dance & Music Community, we get @nattybongo covering "Love Yourself" by Justin Bieber. I really love the original song, and I think we can all enjoy and appreciate his version. Follow the link below.
https://steemit.com/hive-118409/@nattybongo/sing-and-play-week-133-my-entry-nattybongo
Good luck @nattybongo in the Sing-and-Play competition!
Spotlight No. 3 -- "hydroponic tomatoes"
In the Steem Future community, @arshad3046 brings us along on his visit to a hydroponic unit in Pakistan where, under the supervision of the local university, they are growing tomatoes.
This is a very well-put-together post, showing the process of growing the tomatoes from seeding to dealing with pests to packing for distribution. Click on the link below and be sure to see tomatoes growing 30' tall!
https://steemit.com/hive-177021/@arshad3046/visit-to-tomato-crop-in-hydroponic-unit
Thank you @arshad3046 for all the work you put into this post!
---
Thanks for joining me today, and I hope to see you all next Friday. 🌿
---