Vessel v0.4.0 - Into the Hive!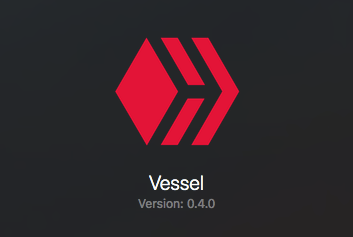 ---
Hive Blockchain launch is coming ...
... and what better way to prepare for it than to get your Vessel desktop wallet updated to support Hive! There will be a lot of new upcoming changes to Vessel in the spirit of Hive so be sure to keep your eyes open.
What is Vessel
Vessel is a desktop wallet that will help you securely and conveniently store your Hive blockchain keys, transfer tokes, power up/down, witness vote, add/remove delegations, and more!
By using Vessel, you can reduce the risk of your keys becoming compromised as you will have less of a need to use them on various websites or in your browser. You can add an extra level of security to Vessel by encrypting your wallet with your own password. Take that scammers!
What does v0.4.0 bring?
A whole new life! Along with the Hive rebranding, Vessel v0.4.0 comes with a thirst for new features and collaboration by the amazing Hive community. If you want to get involved with Vessel you can do so in a number of ways, including by sharing this post and joining the discussion below. Tell me what you would like to see added to Vessel and how it will improve your daily life on Hive!
I look forward to seeing you on the other side
And remember, use your witness votes. Make sure you upvote content you like, downvote abusive content or content you disagree with, and make your voice heard. Hive is a blockchain built quite literally by the community and for the community.
---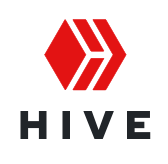 ---
PS: SteemDevs community will be migration to HiveDevs. All curation will be moved over the HiveDevs in the coming week. Stay tuned for a further announcement.