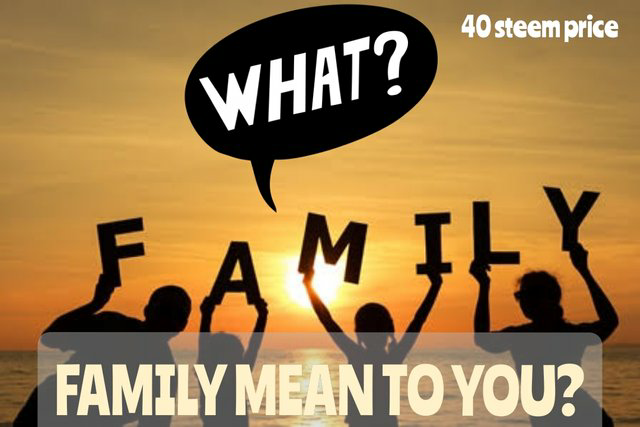 Link
Hello friends, how are we all doing? Hope great. I feel excited to be with you all now. I am writing in response to a contest organized by @steemkidss and its wonderful team. The contest is entitled What family means to you
I would say that this topic is interesting and universal in nature. All of us existing today came out from one family or the other, no one can claim he just came down from the outer space. Thus the beauty of this contest topic.
Tell us what family mean to you
Family to me means your root through which you came into existence. It could also mean the people you have formed a bond with as a result of what you do.
First, let me explain the first oneRoot - This is the most known type of family where you were conceived and brought to birth. Like I said earlier, none of us migrated from outer space, we suddenly found ourselves being protected and cared for by a loving and compassionate family.
This type of family are mostly related by blood, they enjoy filial relationship with each other. Being related by blood, they are always close and feels it when any member of the family is in difficulty.
This type of family is in two forms
Nuclear Family- which is just made up of a father, mother and children that is to say, your immediate family. The second is the Extended Family*- which includes, grandfathers, grand mothers, fathers, mothers, children, uncles, aunties, nephews, nieces and other extended members.
In my locality, the extended family system is practiced and all at one time or the other we be made to understand that they are a part of a big family.
The second type of family is the type in which you are not related by blood but formed as a result of beliefs or any other things that brings you together.
So for both definition they go all out to come to your rescue when in need, comfort, encourage and assist in any way possible. When you are in grief, they empathize with you. When you are joyful and happy, they also celebrate with you. They share i your joy's and sorrows, discouragement and upliftments, etc.
This is what a family means to me.
Can 2 families be the same?
It is not possible for two families to be the same. Why? Because each family is made up of different individuals with different characteristics and disposition. Even within the family, each person is unique in his own way, but all cooperate to work together as a family. So no two families can be the same. Each one is unique as they are affected by social, religious, geographical and environmental factors.
Do you currently belong to a family?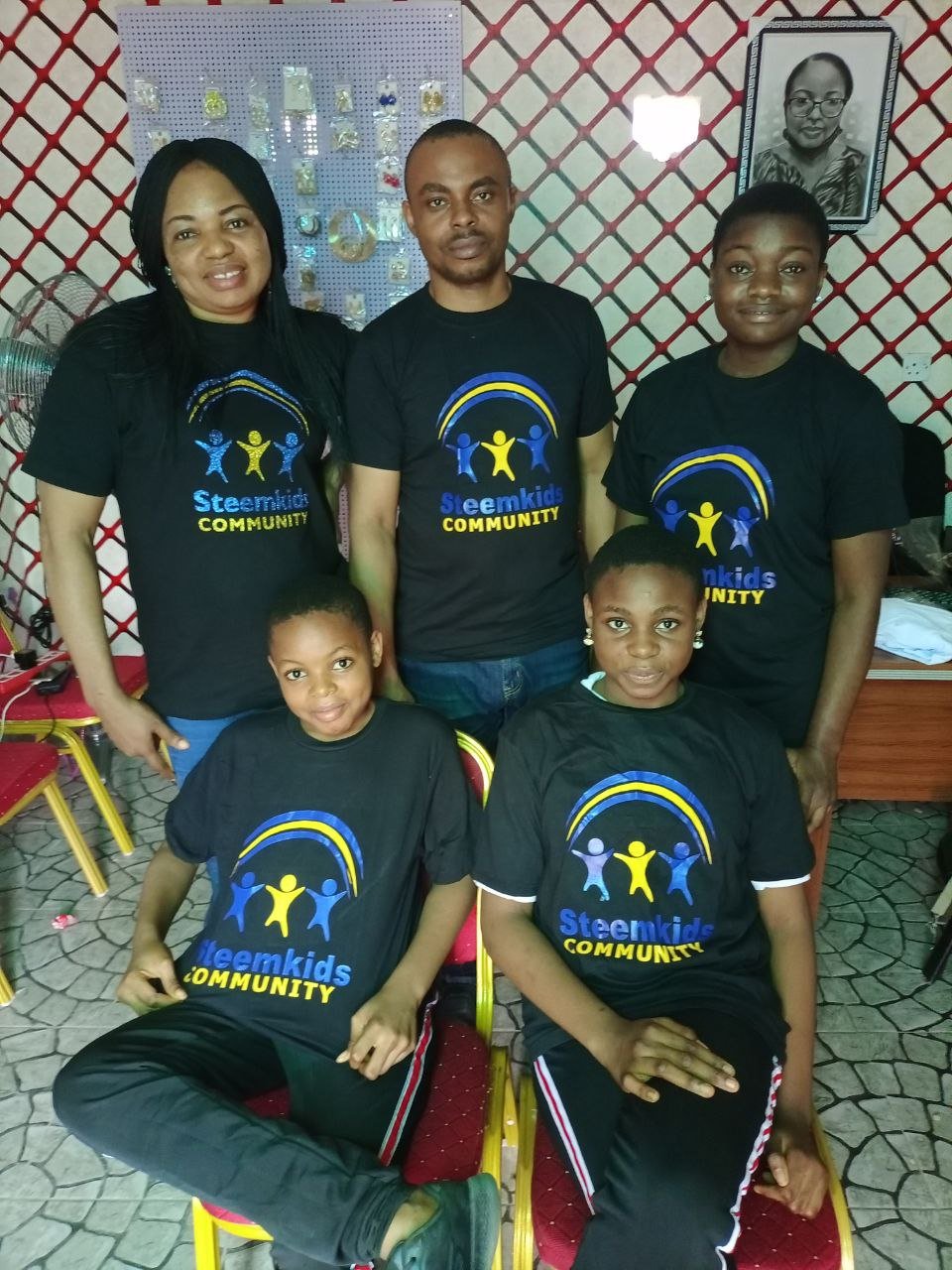 Yes, currently I have a very wonder family of my own, ln fact, I can refer to it as a steemit family. My family filled with love and I am ever grateful to God for such a happy and wonderful family. I also belong to an extended family that include my sibllings with their families, my parentd, uncles and my in laws as well. You know, in my locality, it is our culture that when you are married, your spouse family automatically becomes members of your extended family.
Is your family the ideal type you will like to always belong to or are you just managing it?
Of course, My family is the best for me. I am proud to be a member of the family and all the members feel the same. We are always there for each other, passing together through thick and thin, making mistakes and forgiving each other. I would say I always love being part of it.
How can you improve your family?
To improve my family, communication is vital. Communication is the lifeblood of any family. Where there is good communication, it is always easier to talk out matters, resolve difficulties and challenges amongst each other. It also makes it easier for forgiveness to be shown and practiced by each family member. Another thing I will do is to show respect to each member of the family. Every one deserves to be respected even the littles one amongst us. When dignify them, it makes it much easier to respect and obey the elderly ones. The last and the most important is Love. Love encompasses all the other ones I have mentioned earlier.
what advice can you give to other families that is working for you?
I would advice that other families adopt the four items below.
● Love
● Respect
● Communication
● Forgiveness.
These 4 qualities can be displayed irrespective of the type of family, their backgrounds and individual characteristics.
Anything else you will like us to know about family. We want to exhaust all.
A Family is always the first and last option any person can think of. A proverb in my place say " A person who have so many persons is much more worth than a person who have money. Thus the family can be a haven of peace and protection for its members.
Thank tou @steemkidss for this wonderful contest. It is truly inspiring and have given me the opportunity to remind myself of some things I have forgotten.
I am inviting @fortwis09, @wizzyboy3 and @madilyn02 to participate in this contest.