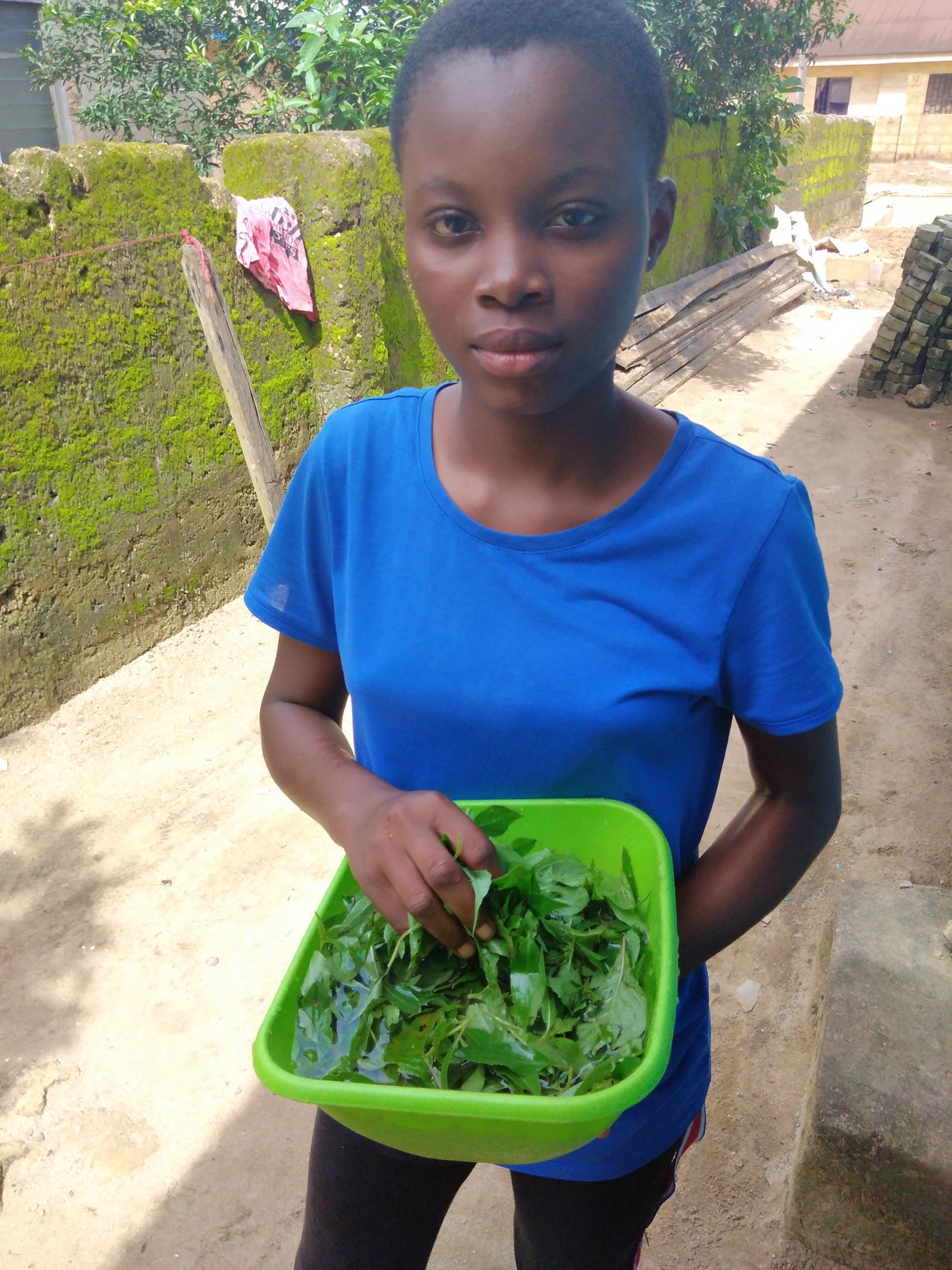 My name is @Ijeoma 345,I am a student of Jss3,I want to share with you how i spend my holidays, this holiday has been a wonderful one because i had the opportunity to assist my mom in the farm because she is a farmer, working with her in the farm, working with her in the having been amazing.
Well i never like farm work because of ant and some hurtful insect in the farm,i don't want them to bite me.but because of my love for my mother,i decided to go with her,I have learned a lot by working with my mother in the farm, Now i can name some crops, how to take of them and health benefits of most of them,
example is sent leaves,I noticed how my mother will always take care of this leaf,so i asked her why she love the leaf so much, she said.
It is good for cooking jellof Rice
It is good for pepper soup rice,yam and source
It is good for the treatment of cough and clears throat aches when you chew it raw.
It can also be used for a person with high blood pressure.
I never knew sent leaf is very good if not this holiday that i followed my mom to the farm.
Conclusion
I am encouraging my fellow kids to always assist their parents in what ever they are doing to provide food and school fees for us.
Thank you @steemkids @ngoenyi @ijelady
This is my achievement1 link