Hello friends,
I am glad to participate in this assignment by our teacher @samuel20 with my child.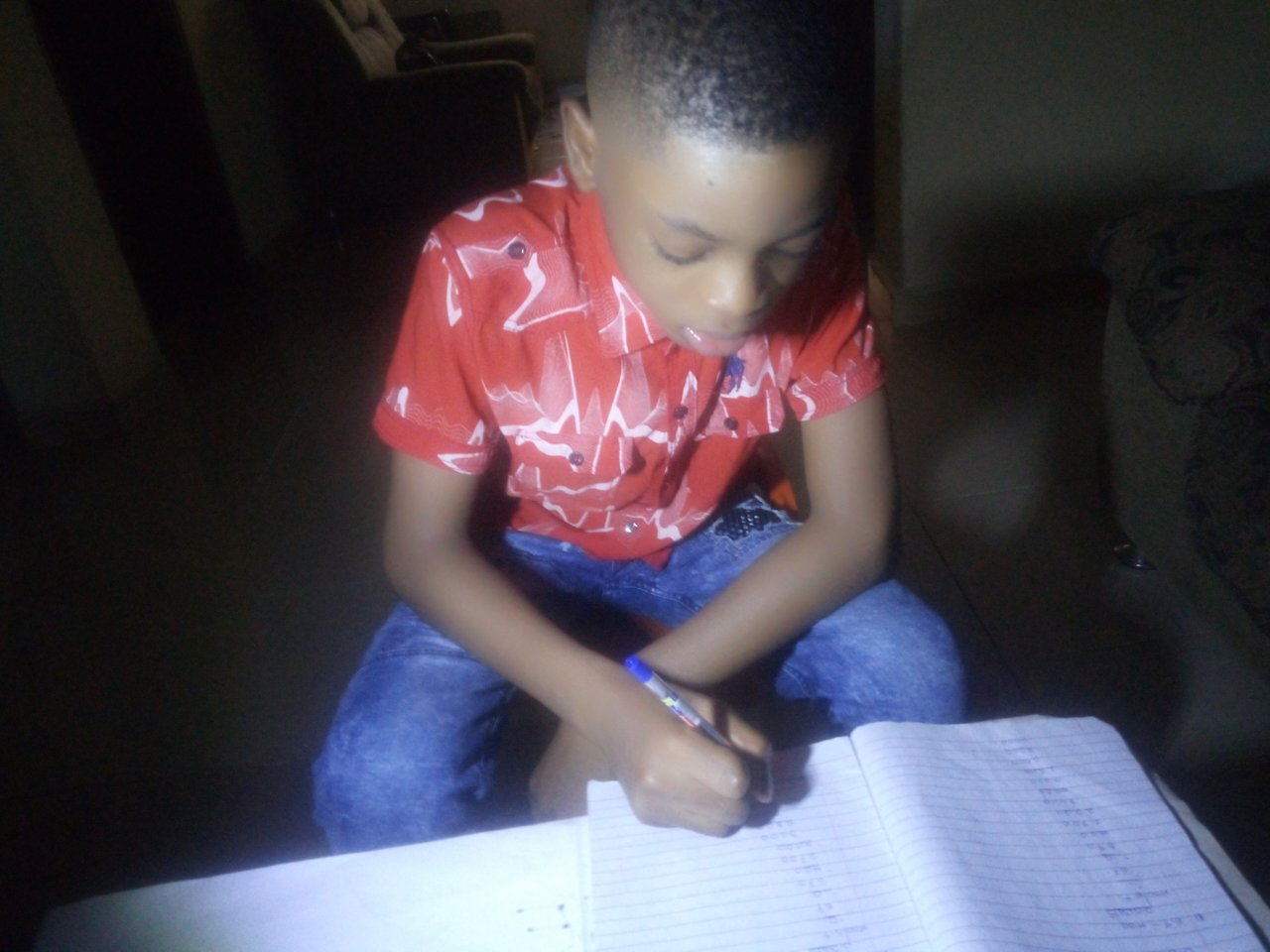 ASSIGNMENT
Multiplication of two digit numbers by one digit number.
Multiply 31 by 3
Multiply 18 by 3
Multiply 15 by 5
What is the product of 19 and 4
SOLUTION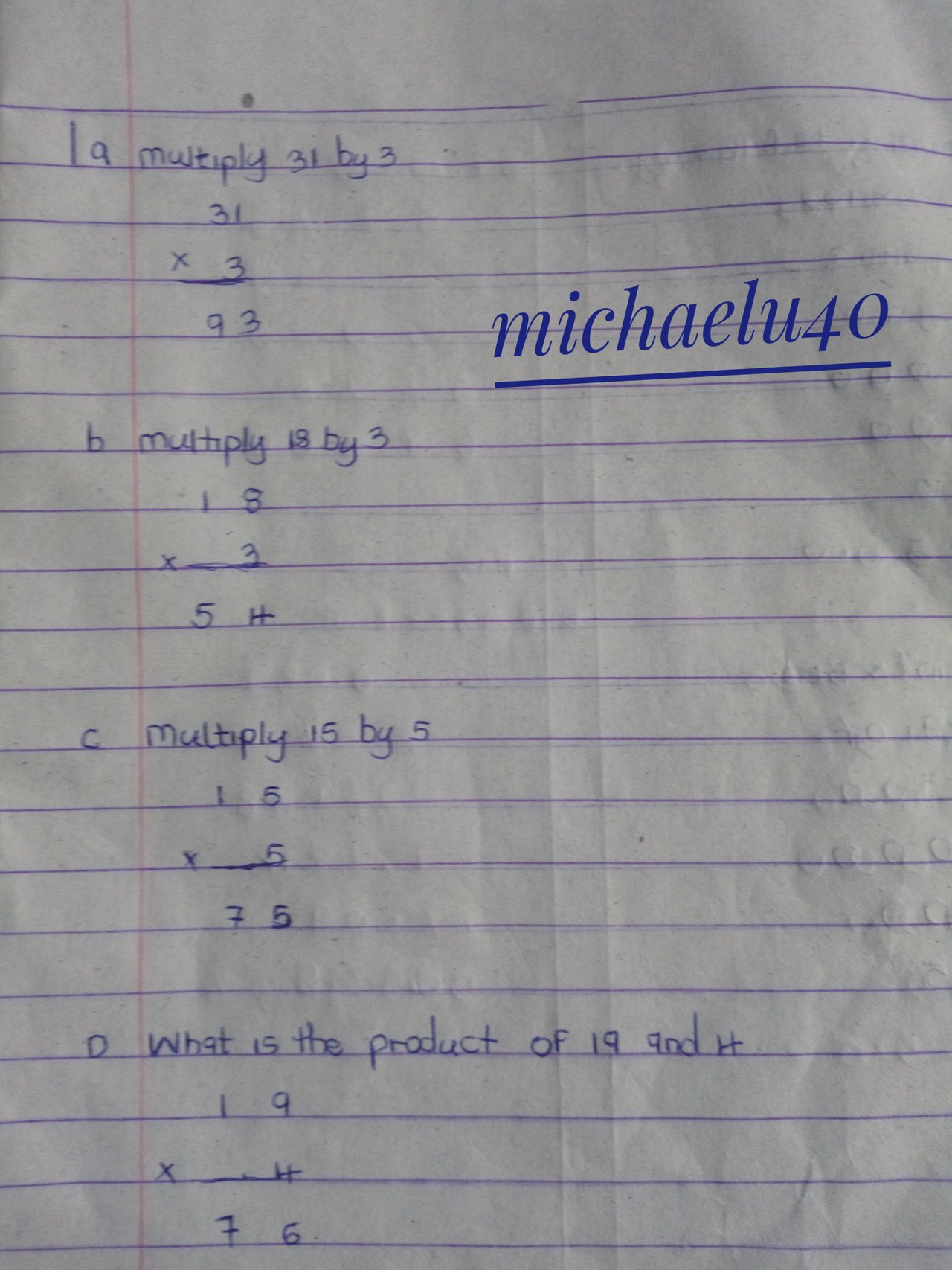 Thank you steemkids for this lecture.
Grateful to @samuel20.