Hello amazing members of steemkids, i hope you all are doing fine. Today i will be writing about how to draw and color a beautiful garden with my kids.
Gardens are so beautiful and serene to behold. Garden contains leaves, flowers and fruits, such as tomatoes, carrots, sunflowers, hibiscus and others. It attracts butterflies, so the best place to see butterfly is in a garden.
Garden helps people to see natures beauty, that's why resorts, amusement parks and site seeing parks are beautified by gardens. It takes a lot of time and effort to cultivate, nurture and grow a garden, so it will be out of place if anyone wants to ruin it. Gardens also provide foods, so it is worth the effort to cultivate and own a garden. We should not confuse a garden with a farm, because a garden uses a small portion of land.
Because of flowers that grow in gardens, gardens are so colorful like a rainbow. The flowers have lots of nectars, that's why butterflies can easily be found there. Gardens require adequate sunlight, water, air and good soil to grow. When they grow, they are pollinated by butterflies and bees. Thanks to gardens, because bees collect nectar, store it and then turn it into honey. It is also a good thing to have earthworms in a garden, so it will help plants and leaves grow.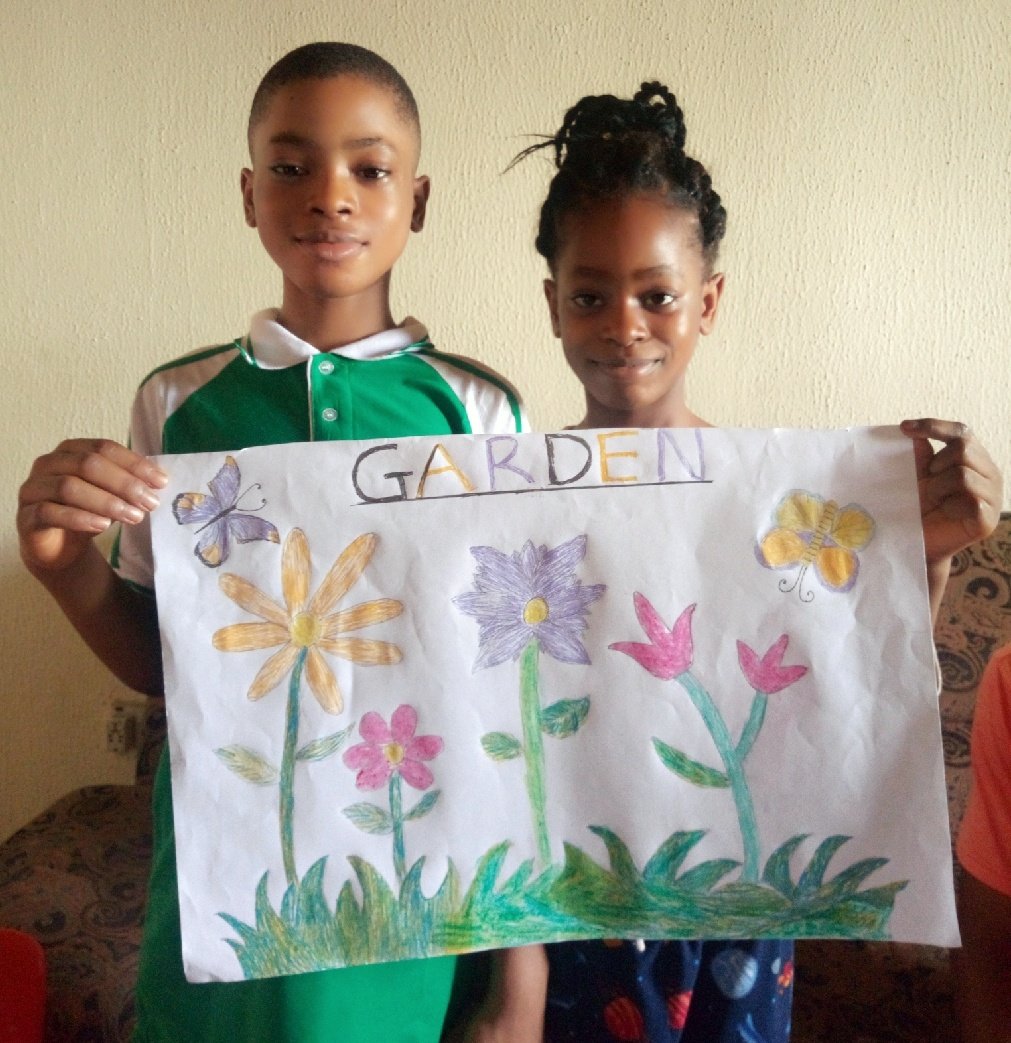 Because of my love for beautiful gardens, I decided to teach my children how to draw and color a beautiful garden with butterflies in them.
ITEMS USED
Pencil
Eraser
Crayon
Color pens
Cardboard paper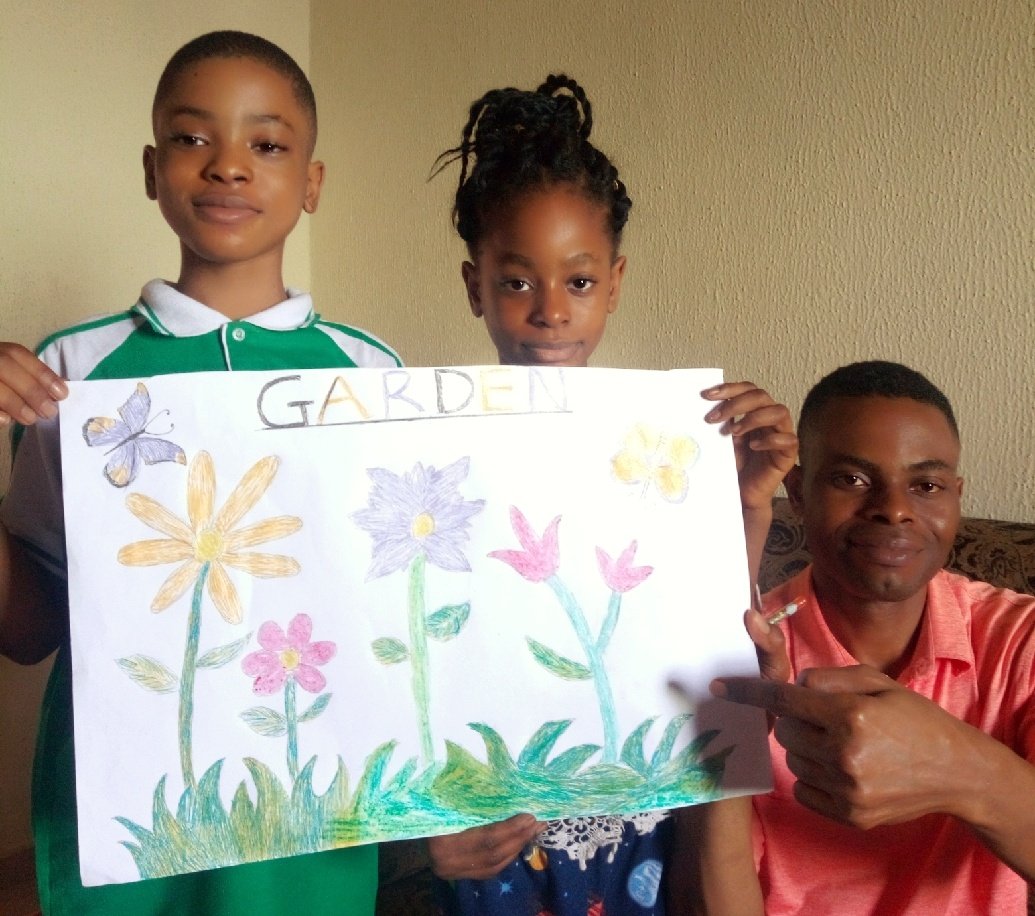 STEPS
To achieve the beautiful garden above, we followed some steps
STEP 1
First thing to do is to get all the materials that will be used handy. After that, we started by drawing or sketching the grasses, because when I get the base it will be easy to draw the flowers. At this point, we used only pencil and eraser, so we can make adjustments and still have a neat work.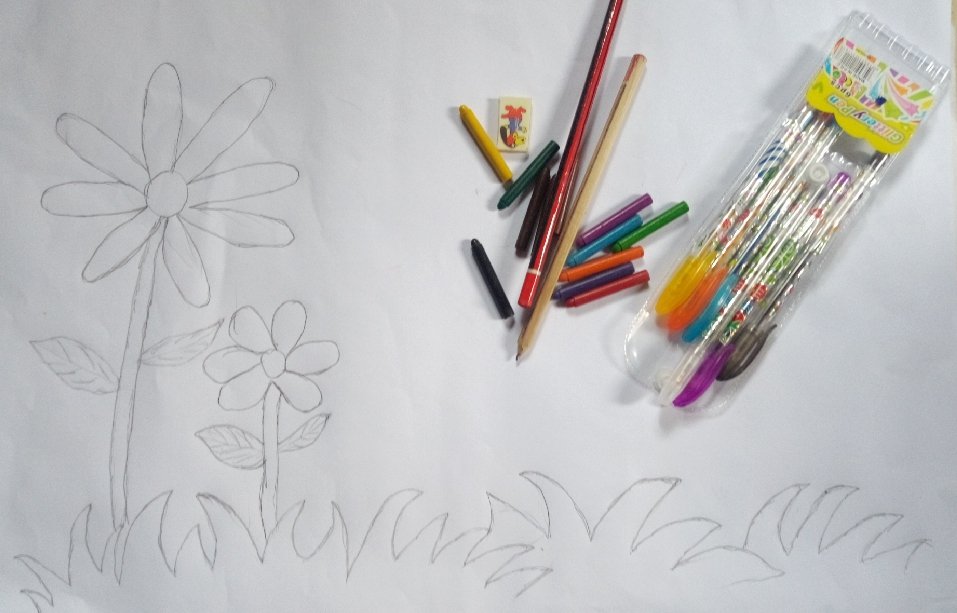 STEP 2
Now using the grasses as the base, we determine how many flowers and butterflies the garden can contain without looking over crowded. Once we determine that, we draw the flowers and the butterflies.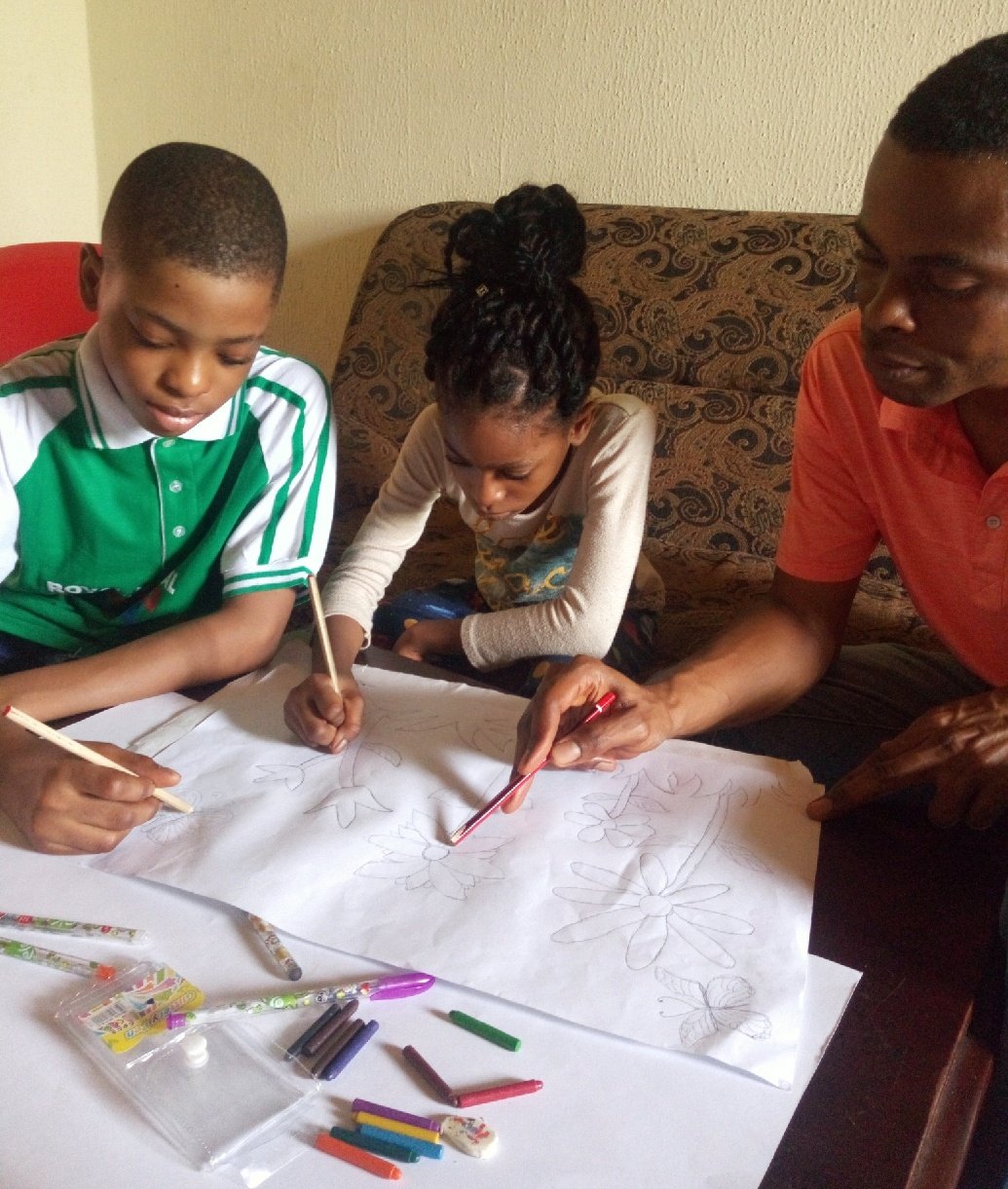 STEP 3
We colored the garden and used over half dozen of different colors to make it so beautiful. The kids were delighted to learn this act of drawing.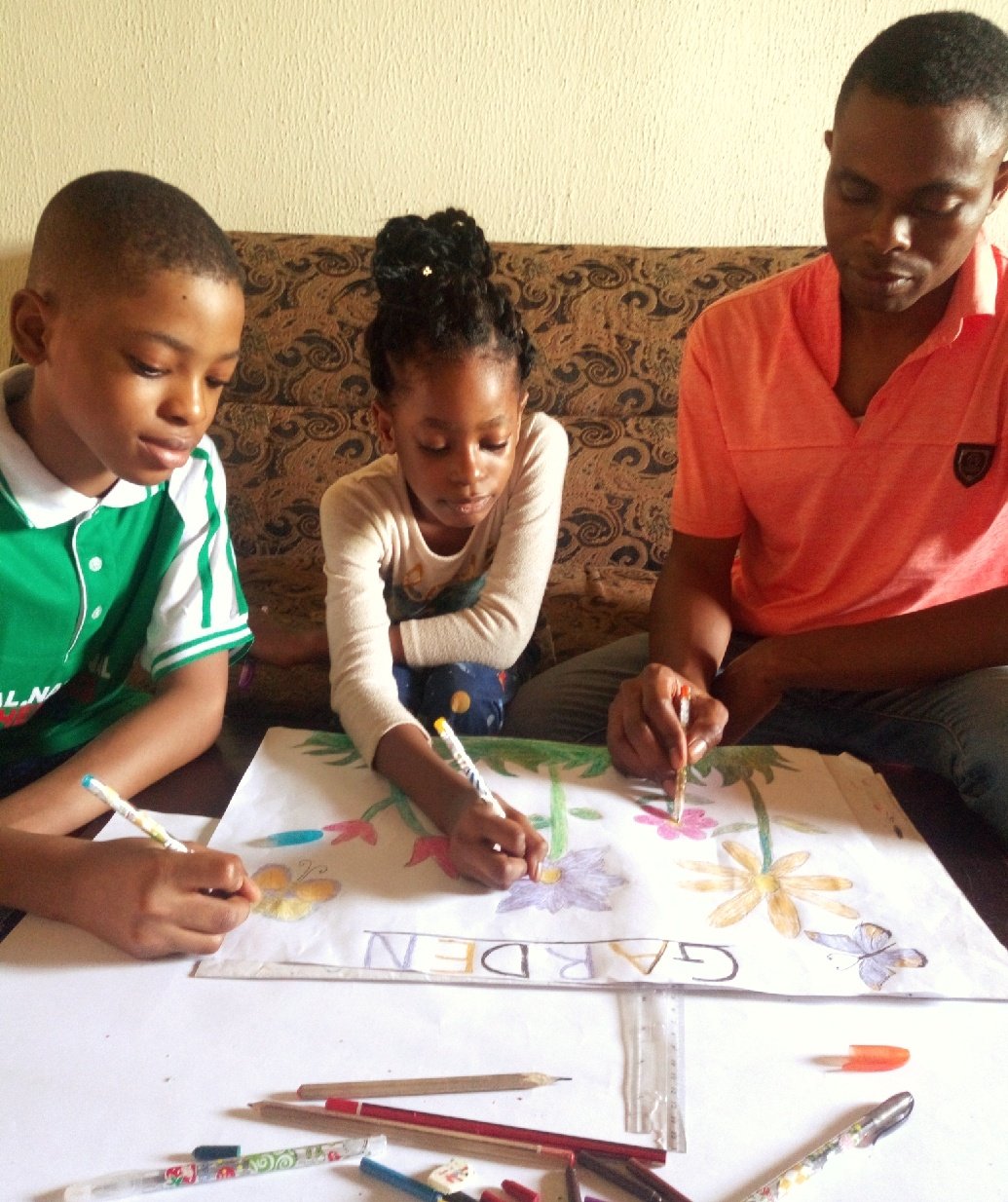 Thank you all for reading, I trust you all will enjoy reading this article.