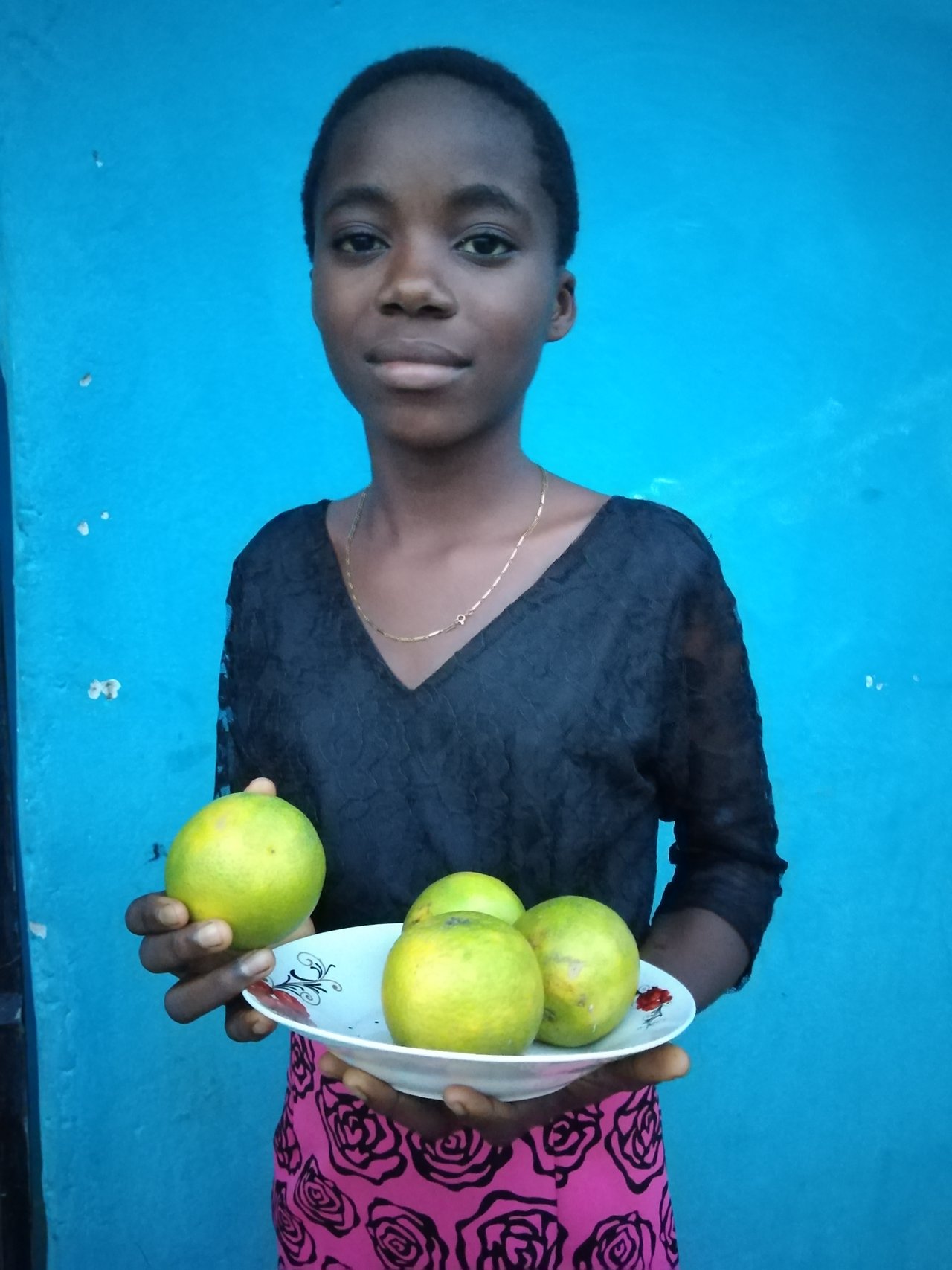 My name is @treasure07,i am happy to be with you in steemkids community.
I want to talk about my favourite Fruits.
ORANGE IS MY FAVOURITE FRUIT
Orange is my favourite because it is so sweet,so nutritious,it is also rich in vitamin C,my day is refreshed with orange because it stimulates my appetite for food especially when am sick,my mother will buy it for me so that i can eat, orange keeps fit and boost my energy,each time my mother comes back with orange in her bag,i will be happy inside and outside.
Infact with orange eveready,no bacteria will have power to weaken the system, because it boost immune system, take at least 1 Orange a day you will understand what am saying about orange Fruits.
Conclusion
I encourage all mother's to always give orange to their kids since it contains vitamin C
Thank you @steemkiss @ngoenyi for giving me opportunity to be part of this community
Here is the link of myAchievement1