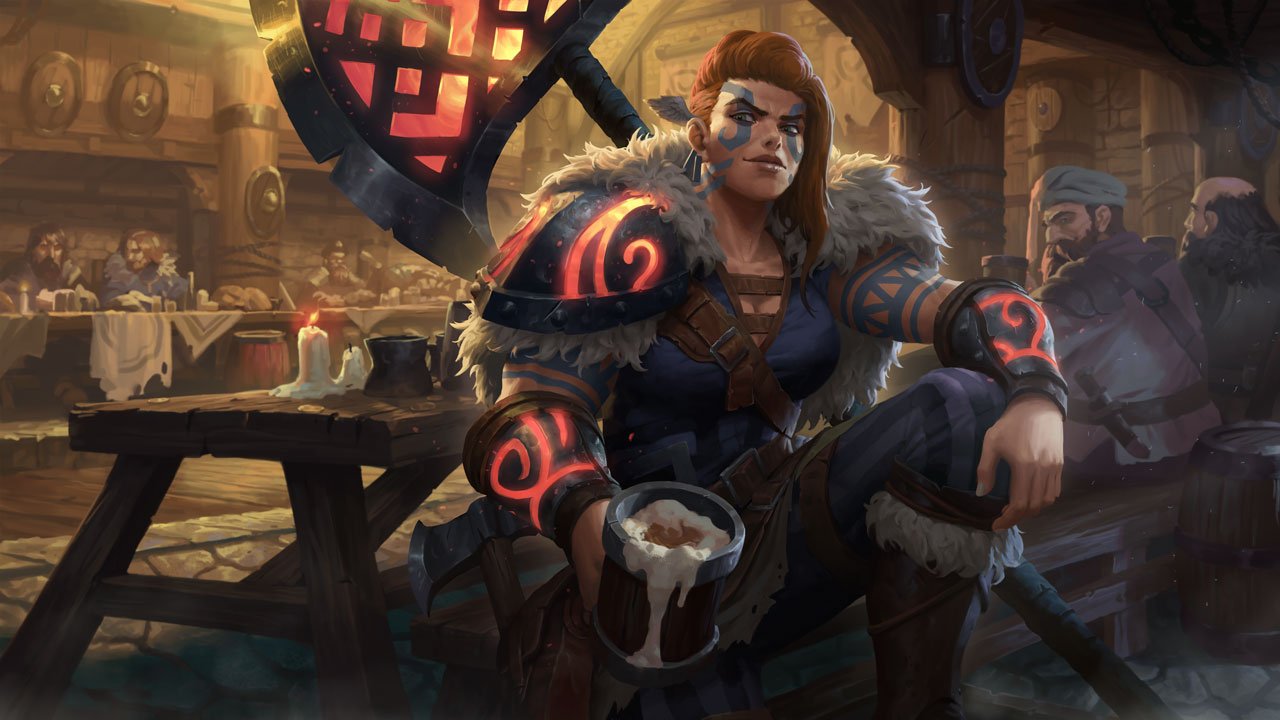 Welcome to the the latest edition of the Gods Unchained Weekly Recap! This was mostly a slow week in the Gods Unchained world, but even on slow weeks there is still some news to report!
Final Champion Reveal
This week we were finally shown the last Season One Champion, Valkna, Champion of War! And while everyone was pretty sure that the Champion would be a Viking, it turns out that she is instead leading her very own tribe, the Valknir! This is a crazy strong card, which should be expected for a 9-mana card.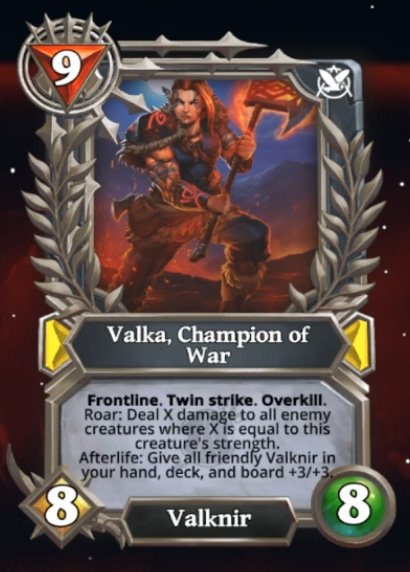 And following along with the pattern with the Season One Champions, Valka comes with her own Relic.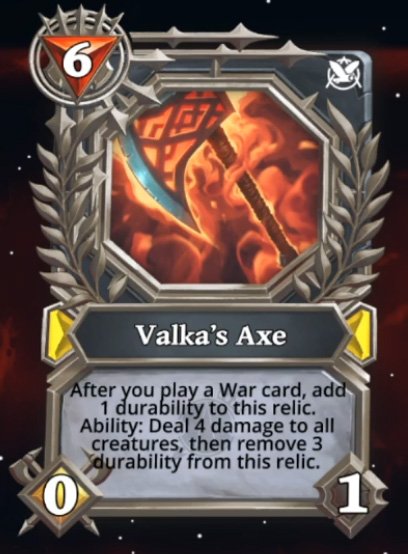 Note: It was made clear during the stream that the durability removal effect on these Season One relics is not a cost, rather, it is just an effect that happens after the triggered ability. So this Axe's ability can be triggered at 1 Durability if the player desires!
So... I foresee Relic removal card being more popular once Season One rolls around.
You can read her origin story on the official blog- https://blog.godsunchained.com/2020/04/02/chapter-7-valkas-origin-a-traitors-blood/
A couple of other new cards were revealed, related to Valka's tale. We were told that the Shadows of Lethenon summoned by the Trial of the Shadows get hidden at the end of their turn! All sorts of interesting new mechanics coming in this card set!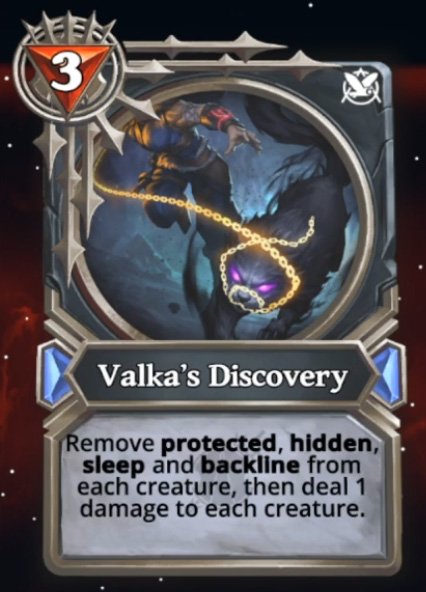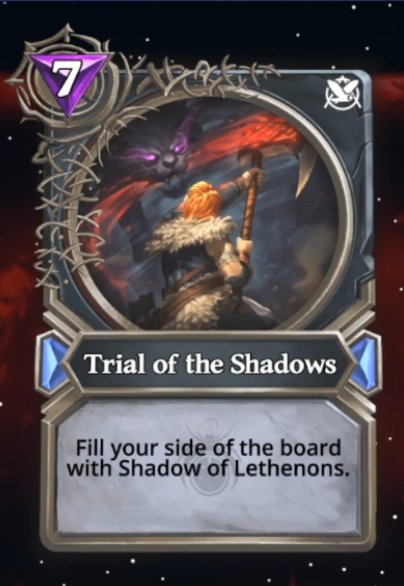 New Arena Board
During the live stream, we were also presented with a new game board called 'Arena'. No details on how this board would be acquired.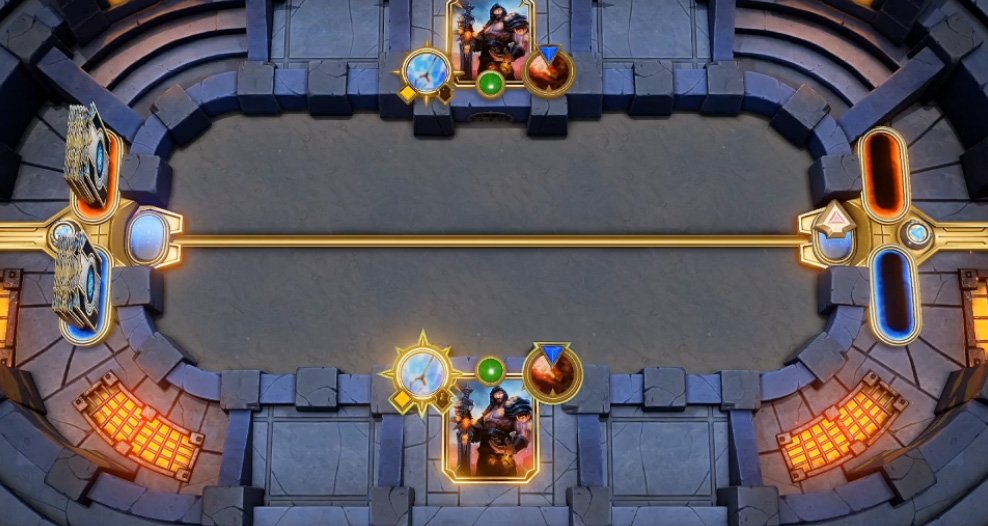 Balance Changes
No balance updates this week.
Meta
The meta was really not much of a surprise aside from one outlier which we will get to in a moment. Slayer still dominated the usage percentage at Mythic level, though its win percentage dropped slightly. At all levels, Slayer was the most popular and the most effective.
Blood Ritual was also strong again, but we see a big discrepancy in the success rates between the Mythic and All Ranks charts. Some of that can certainly be attributed to skill level, but I also wonder how much of an effect one's card collection can have as well. I have a Death Control deck that I play, but if I run into another Control deck, particularly Death or Light, I often lose because of two cards that I don't own, Hydra and Jason. The Hydra provides that 9 mana potential death shot. It can be difficult to get rid of, and can be brought back from the dead. With Jason, it comes down to a deck mill. Jason provides three extra cards (good ones at that), allowing my opponent to run me out of cards! (I am so tired of seeing that Jason in my matches!)
We still have the same powers dominating the meta at Mythic Rank -- for the most part. The surprise entry this week came from Thievery, a Deception God Power! I do know that Cerne, one of our more veteran players, was experimenting with a Thievery deck over the weekend. Imagine he counted for 20 or 30 of those Thievery matches. Whoever else was running it seemed to do well also. Admittedly, 73 matches is a relatively small sample size, but it's also not insignificant. We'll see if it's popularity grows any this week.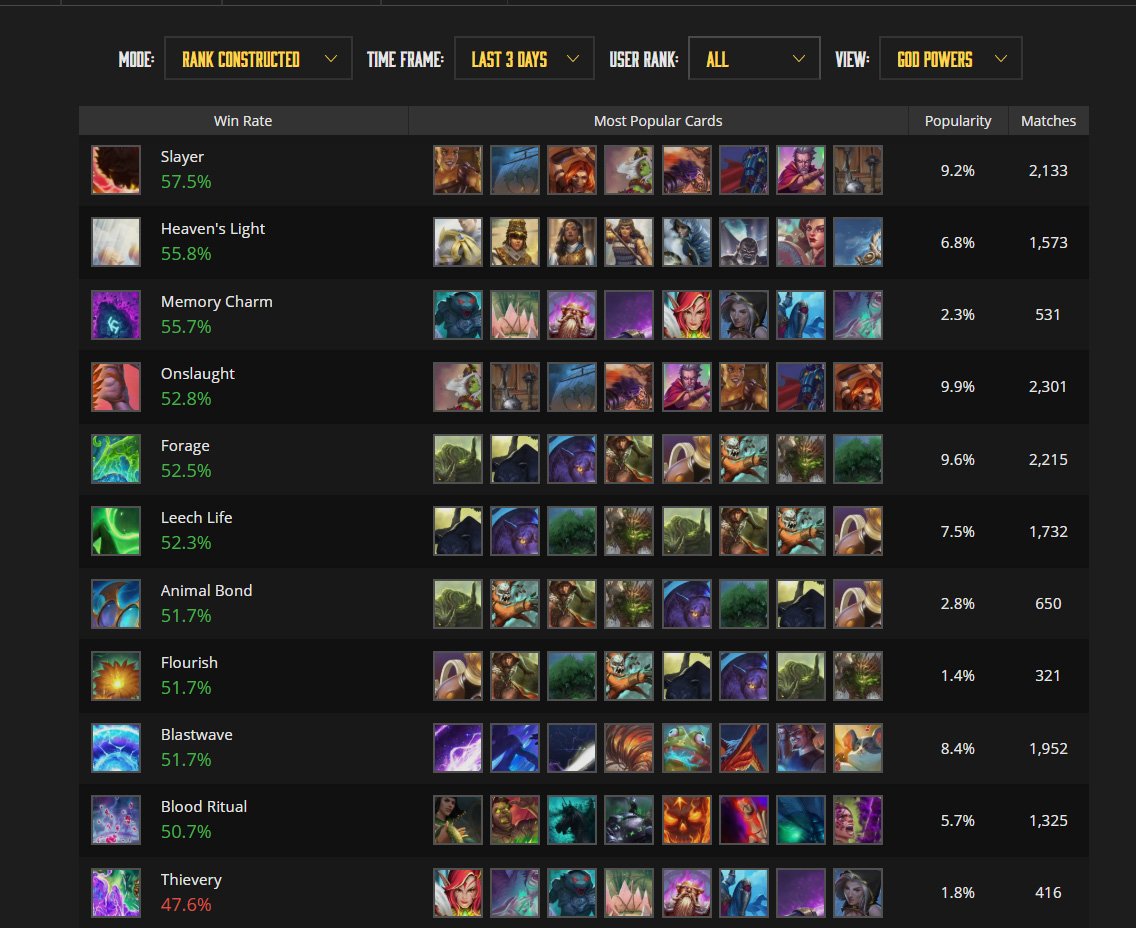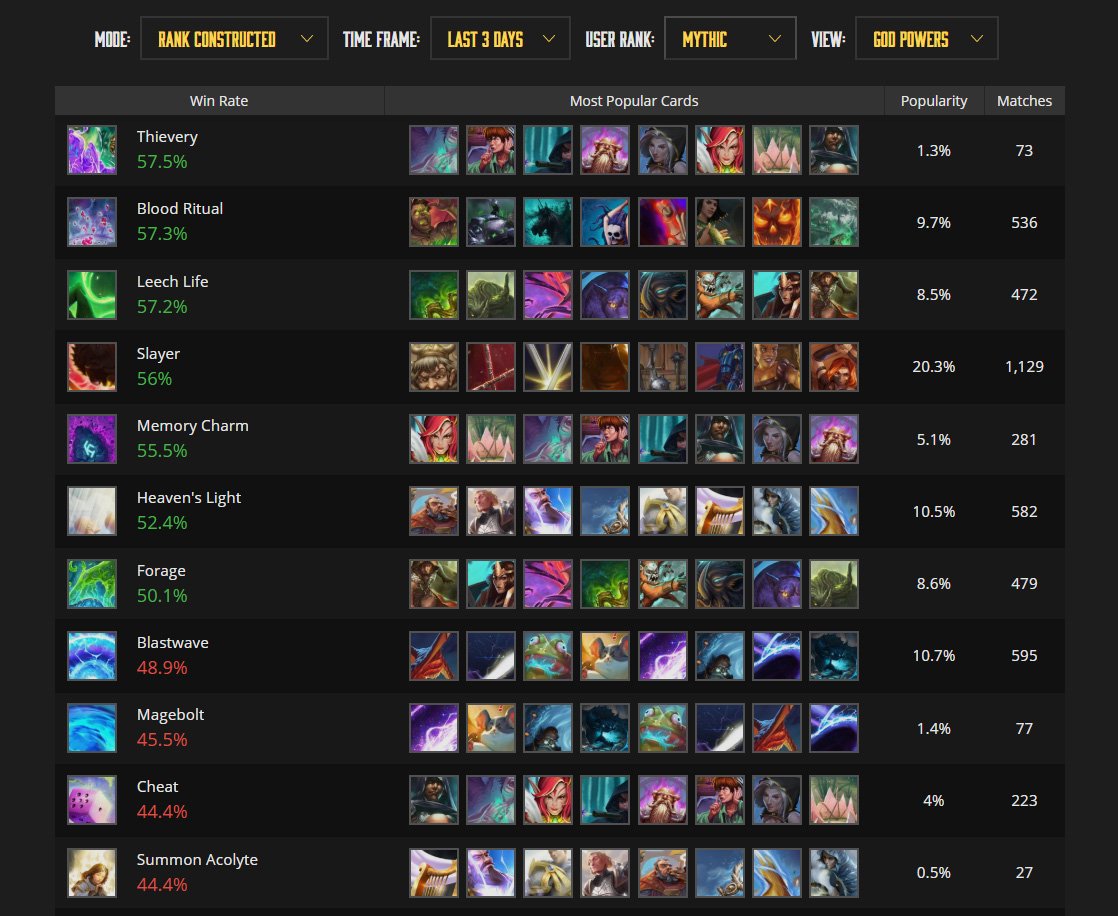 Good thoughts out to everyone. Stay well and be good to each other!
Gods Unchained is an online, collectible card game with true ownership of your cards. The card information is stored on the Ethereum blockchain, so the cards can be traded, bought and sold in any NFT market, while the game itself runs off-chain, so there are no transaction fees involved when playing. The game is free to play, and you can get started now.
Article written by CryptozNewb