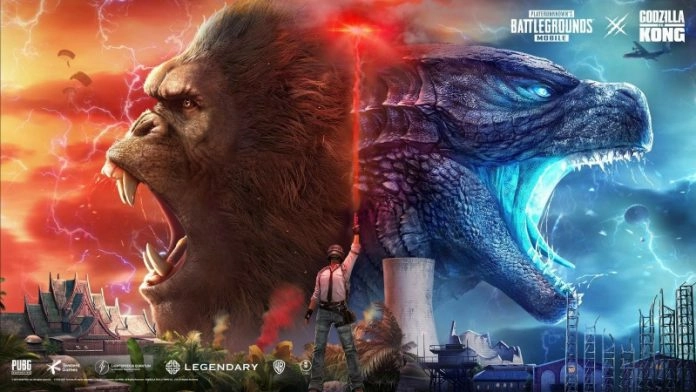 )
Starting this week, players will be able to find Titans including the in-game Godzilla, Kong and Mechagodzilla as they explore various maps via predefined routes when interacting with Apex Cybernetics and Monster Settlements.
The battles in Erangel will only begin on June 9 where players can shrink to the size of an insect and teleport around the map with the new gameplay microcosm.
Over The Shoulder (OTS) Aiming Mode, vehicles and new arena maps have also been added to further enhance the excitement of the game.
PUBG Mobile's 1.4 version update is available for free on Google Play and the App Store.
Mysterious Titans start appearing all over the Erangel, Sanhok, and Livik maps. Players can select Titan Strikes mode at the start of each match. When the battle started, these colossal creatures would randomly move across the map. Although they are usually passive towards players, the presence of too many players can make them angry and attack them.
Apex Cybernetics and Monster Settlements are two new elements that have been added to the game, both of which will be destroyed by the Titans. Apex Cybernetics contains useful supplies that can be retrieved after being destroyed by Titan. The Monster Settlements also have useful finds, but players must defeat enemy monsters to get them.
Although extremely dangerous, the Titans also passively absorb energy and release it in the form of Titan Crystals. These crystals provide different special effects, such as knockback items that can be thrown and burn objects, or buffs that increase the player's abilities.
The first Titan, Godzilla, will be released on PUBG Mobile this week on Erangel, while Kong will arrive in Sanhok on May 15, and Mechagodzilla on Livik on May 20. Players can also look forward to a unique event that will take place at the final stage of the Titan invasion.
Version 1.4 also adds a new arena map, Hangar, which supports three game modes, namely Team Deathmatch, Arena Training, and Team Gun Game which will arrive on June 1. Located in the hangar of an unknown giant ship in the open ocean, this map consists of narrow angles and multiple shelters where fast reaction and accuracy of fire will be an advantage.