It's nearly time for Halloween and, as you can imagine, for an online world based on user content creation, this is a time when Second Life residents really go to town with costumes, haunted house experiences and more.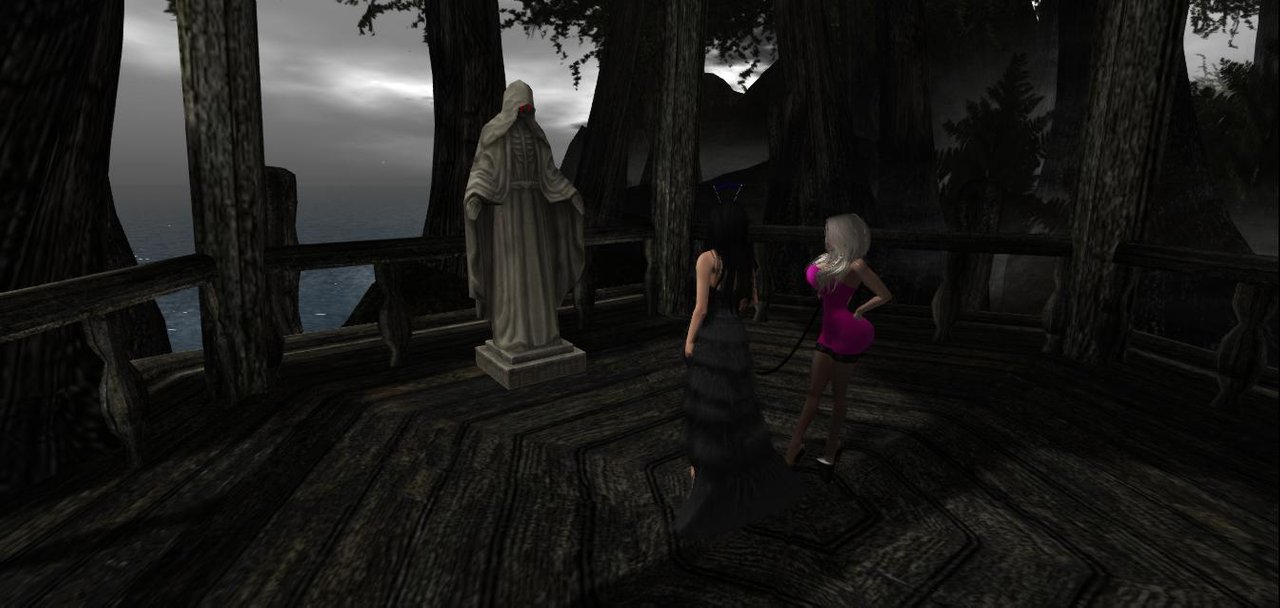 My sweety Jamie and I visited one such experience recently. It was a haunted island, a rather spooky place where all sorts of supernatural sights and sounds awaited the intrepid explorer.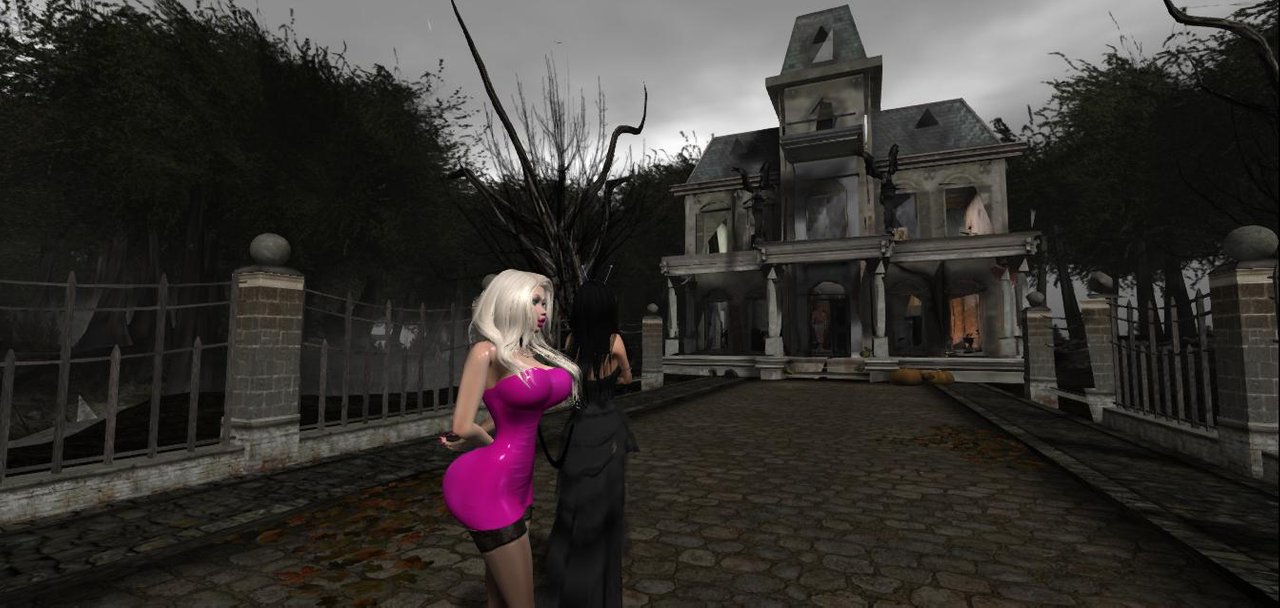 The most obvious landmark was a big old house, the sort of place Scooby Doo and gang would have been drawn to, so we went there first, passing this merry band of skeletal musicians on the way.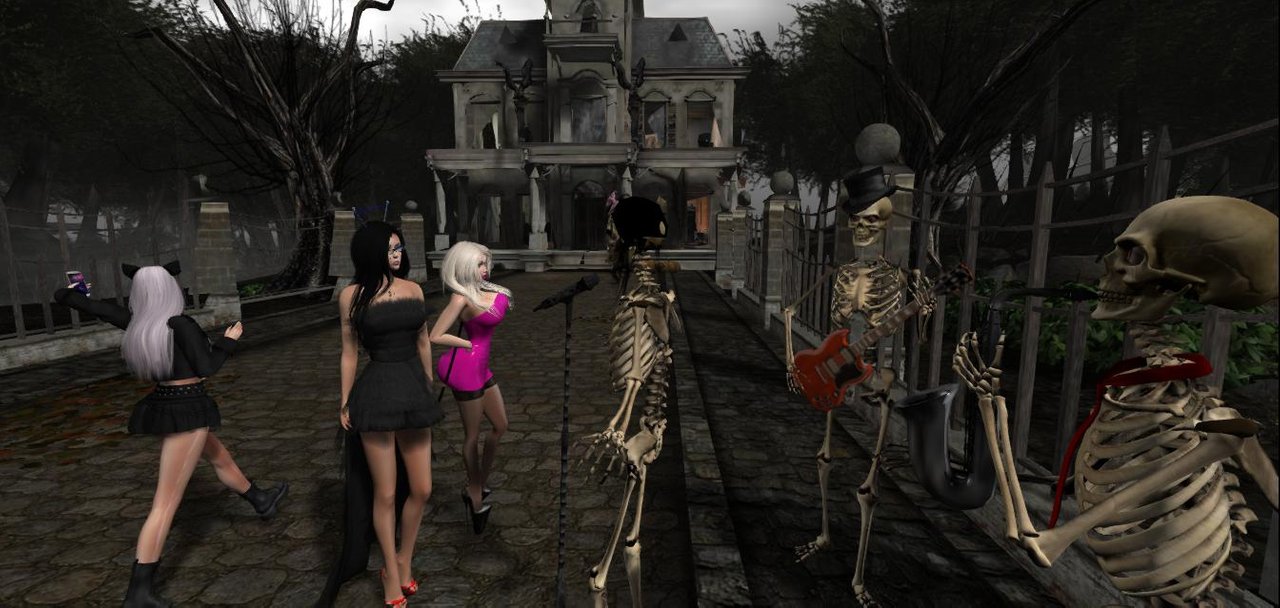 Inside the house there were several rooms to explore, and I really liked the details that the content creators included, like cobwebs everywhere and severed limbs sticking out of pots and cupboards!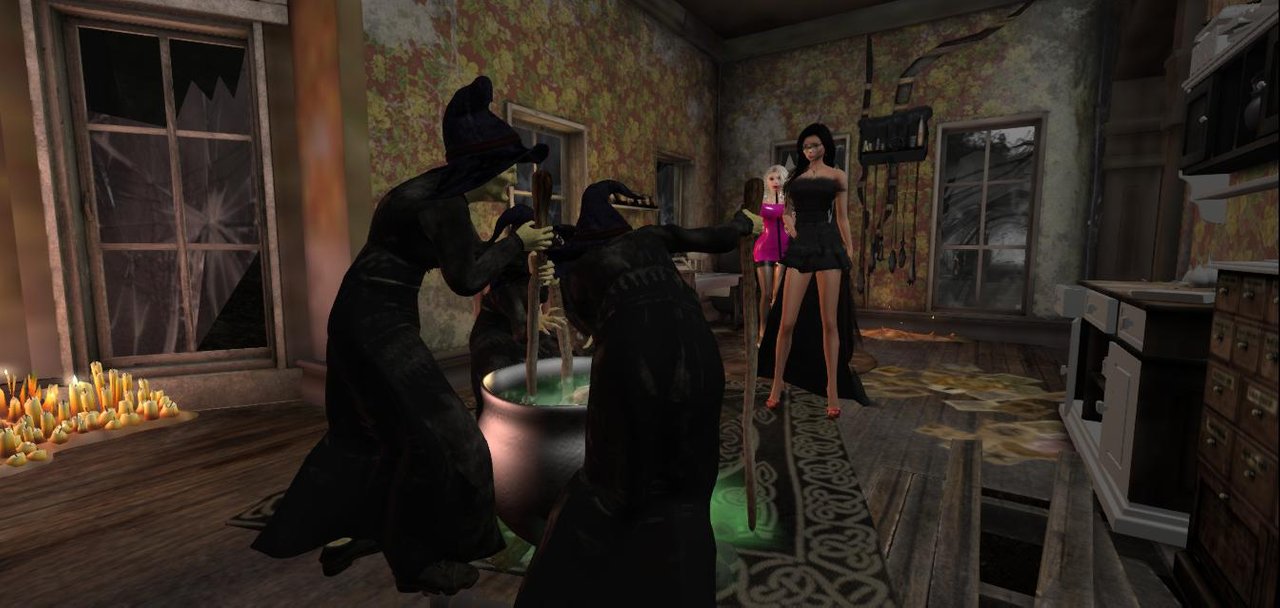 Like I said, the house was the most obvious attraction, but if you took time to search the rest of the island you could find other strange and spooky treats!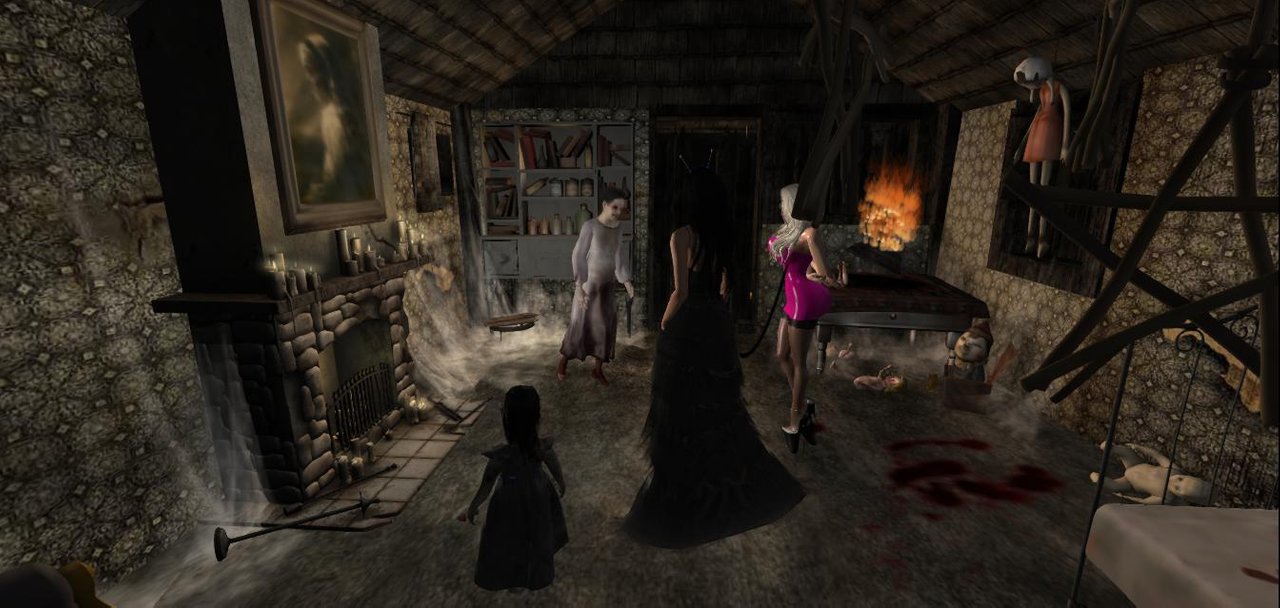 Whoever put this together put a lot of thought into it. Jamie and I had a great time wandering the spooky woods, seeing what we could find. I am just glad my sweety was there so I could hold her hand!