GIMME MY SKIP OPTION!
The other day, I was playing the videogame 'Astrobot: Rescue Mission'. For most of the game, I was having a great time, thoroughly enjoying the inventive ways in which it used virtual reality. But then I got to this part that proved more challenging than what had gone before. I kept failing in my attempts to overcome this obstacle. In fact, I failed so many times that what had been an enjoyable game turned into a very frustrating experience that made me angry. It got to the point where I raged-quit and just turned the game off.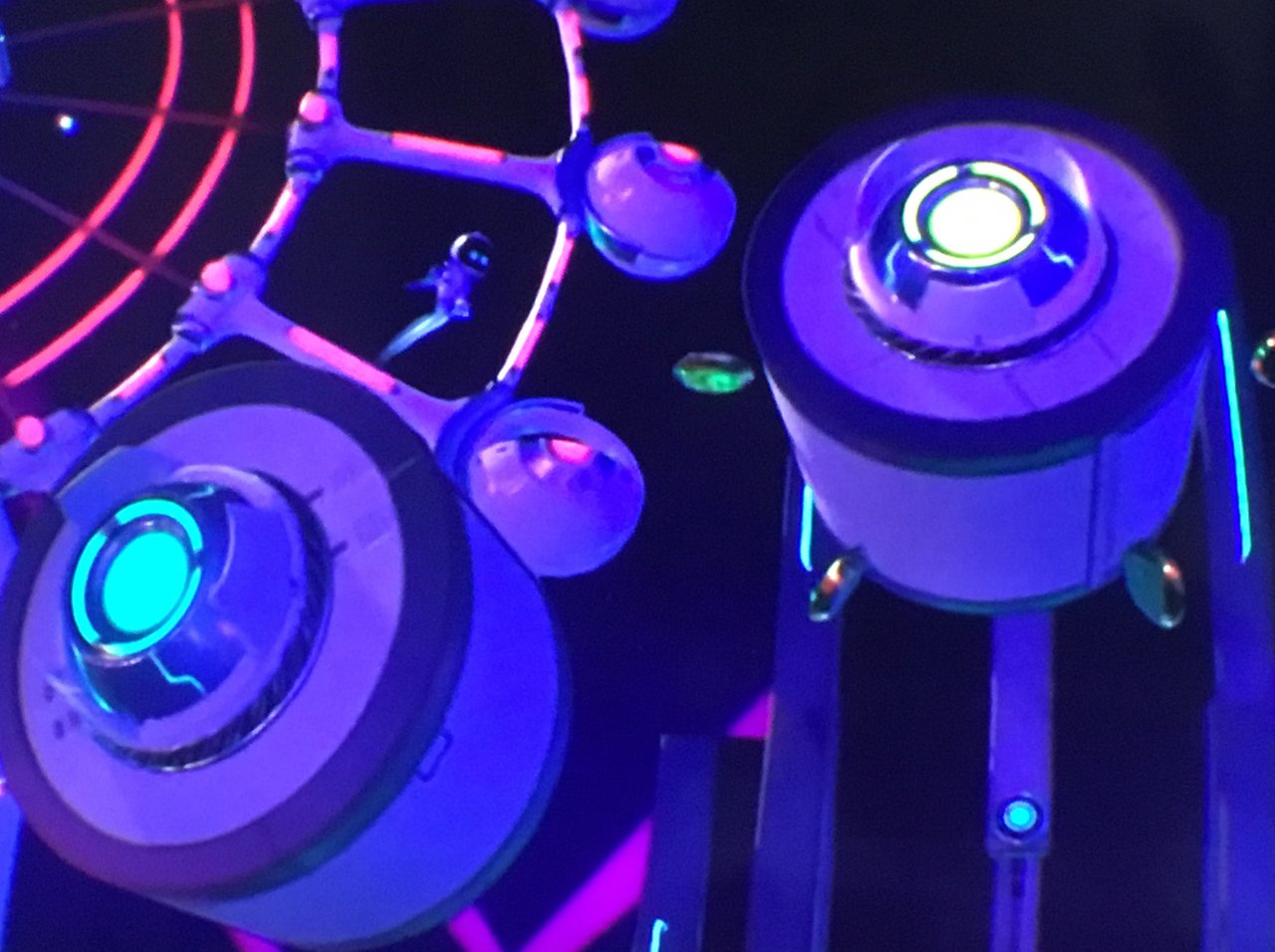 (A hideously tricky section of 'Astrobot'. Thanks to Sony for the image)
What got me particularly angry was that I had only two options at this point. Either I kept attempting what seemed like an impossible challenge until I found a way to beat it, or I stopped playing altogether and never found out what the rest of the game was like. Why oh why could there not be the third option to just skip past this bit I was stuck on?
At times like this it almost feels as if videogames designers believe the emotions you should feel while playing their games are anger and frustration. How else to explain the almost complete lack of a 'quit this section' option, not just in Astrobot but in almost all videogames?
Why are videogames like this? Perhaps it has something to do with their origins. As far as most of us are concerned, the first videogames- things like Pong, Space Invaders and Asteroids- were coin-operated arcade games. Back then the limited computational power available meant games were stripped down to a premise that was simple to understand but not necessarily easy to accomplish. For example, the role of the player in 'Space Invaders' is to defend earth by shooting at aliens as they move across the screen, and to avoid losing one's own ship.
Successfully accomplishing this task was impossible, because the game never ended. The player would face wave after wave of attacking aliens until they inevitably died or had to quit to go home for tea or whatever. But because there was no real conclusion to the game, one never felt frustrated at failing to complete it. Really, completing it was not the point. The point was to try and get your name on the high-score chart, preferably at the top.
As for the designers of the game, their ultimate purpose was to get customers to pump more money into the slot, so the games tended to be pretty tough. In fact, arcade games like Donkey Kong were so tough few people can progress past stage three. But, again, you did not really care because you had only spent a 20 pence or 50 pence. You had not bought the whole game, just paid for a few moments of fun.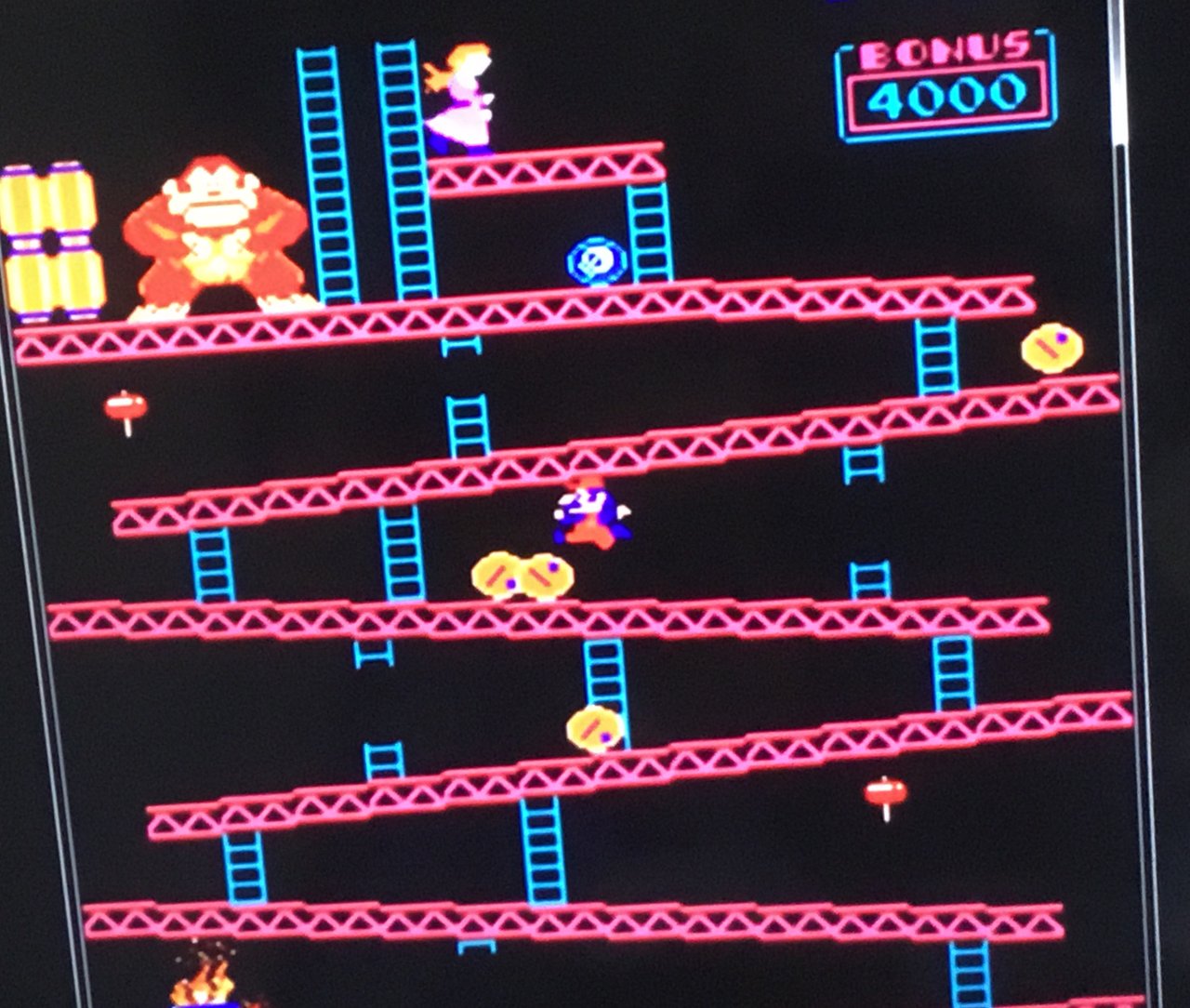 (Donkey Kong. Thanks to Nintendo for the image)>
When videogames moved out of the arcades and into homes, it seems like this idea that games should be challenging stuck in the psyche of games designers, but there was not enough appreciation that games had changed. For one thing, games were now something the consumer owned, and we paid for the whole game. Not being able to get past stage three of the arcade game Donkey Kong was not a cause for frustration if you just paid 20 pence. But if you have paid £60 for the game and this stubborn section won't let you see what the rest of the game its like, it's just annoying. Also, the extra computing power meant games had moved beyond mere tests of kill and the chance to get your name on a high score chart. They became more cinematic, more story-driven. If you are immersed in the story and want to know how it will progress, but cannot get past that damned boss or obscure puzzle, 'challenge' goes from something enjoyable to something that is just rage-inducing.
Surely, as somebody who paid for the full game, I should be able to enjoy it any way I please. If I do not want to the experience to be too hard, I should be able to select 'Easy' and get what I asked for (I can't tell you how many times I have chosen easy and still found myself having to redo parts of the game over and over again). If I get to a part that is just annoying and would like to see what the rest of the game is like, I should be able to skip that part. But the only games I have ever known that actually do let you skip, is Final Fantasy VII Remake and Grand Theft Auto V. All other games leave you no choice but to retry or quit altogether, and it's just not on.
Oh, by the way, I did eventually manage to get past that difficult bit of Astrobot!