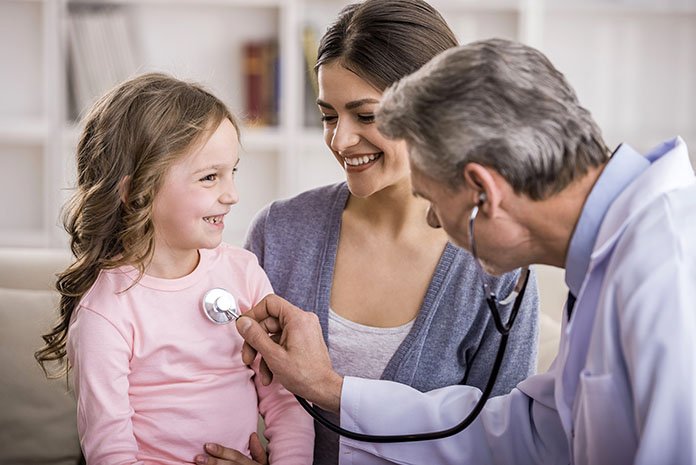 By Dr. Mahesh Kumar Gupta
Date: April 7th, 2020.
Whether it is a fever or an upset stomach, the first number one tries to reach is their family doctor. Even though one knows the remedy to small health issues, a visit to the family doctor inspires confidence and positivity.
Having a family physician as the first point of contact for all health problems is beneficial in many ways.
Knowledge of Medical History
Wholesome Treatment Plan
Red Flag Bearers
All-Rounders
Refer to the Right Specialist
Improve Lives and Save Money
Knowledge of Medical History
Family doctors know every medical detail about their patients to having treated them since birth. From food preference to allergies, family doctors know their patient's lifestyle and follow their patient's life cycle. The long lasting trustworthy relationship you build with your family doctor helps them to understand the ailment quickly and provide an informed treatment for the same.
Wholesome Treatment Plan
While you might feel tired and dizzy due to stress at work, your family doctor can analyze your dietary pattern, your appetite changes, your weight fluctuations, etc. and suggest appropriate tests for a deeper analysis of your symptoms. Family doctors do not treat your symptoms in isolation but treat you in entirety. Having known your medical history and your family medical history, they help you to manage physical and mental health.
Red Flag Bearers
Family doctors are aware of even the smallest change in physical and physiological activity in your body. They can easily alert you about chronic conditions and help you with lifestyle management techniques. With a family doctor's support, progressive diseases like diabetes can be managed well.
All-Rounders
A general practitioner treats you for common cold as well as severe infections. They can prescribe antiseptics for scratches and also stitch-up cuts and injuries. They can also help you manage long-term illnesses like diabetes, arthritis, heart disease, etc. Sometimes, they can also help one in prenatal and postnatal check-ups. Thus, a family doctor is an all-rounder who can make you feel better.
Refer to the Right Specialist
For a cold or a rash, you do not generally approach a specialist right away, instead visit a general practitioner for medical guidance. Having a family physician will save you in such situations as you can refer to them directly for any medical issue. Also, if the symptoms are persistent, the family doctor has the required professional contacts and will refer you to the right specialist, thereby saving time and providing the right follow up.
Improve Lives and Save Money
Treatment and rehabilitation is a costly affair. Statistics confirm that by adding a general practitioner for 10,000 people, hospital admission and emergency care fees can be reduced by 6 per cent. Family doctors prevent their patients from panicking because of false alarms and also save a lot of time and money in this process. They improve the lives of their patients with their valuable advice.
When your doctor knows you and is familiar with your medical history, treatment becomes easy. Family doctors treat their patients with familiarity and concern that heals the patient almost as much as medicine. That is why a family doctor is important.
Click here to read more.
I'm happy to have made this post on this community, i hope this information turns out to be helpful.
Here's my link to get to know more about me: Achievement 1: My Introduction Post to the Newcomers' steemit Community @davidalloy.
Special thanks to
@ahyar92,
@dobartim,
@steemchiller,
@healthrepublic,
@steemcurator3 and
@stephenkendal,
for their selfless efforts to the Community.
Thanks for reading through, your contributions are welcome.