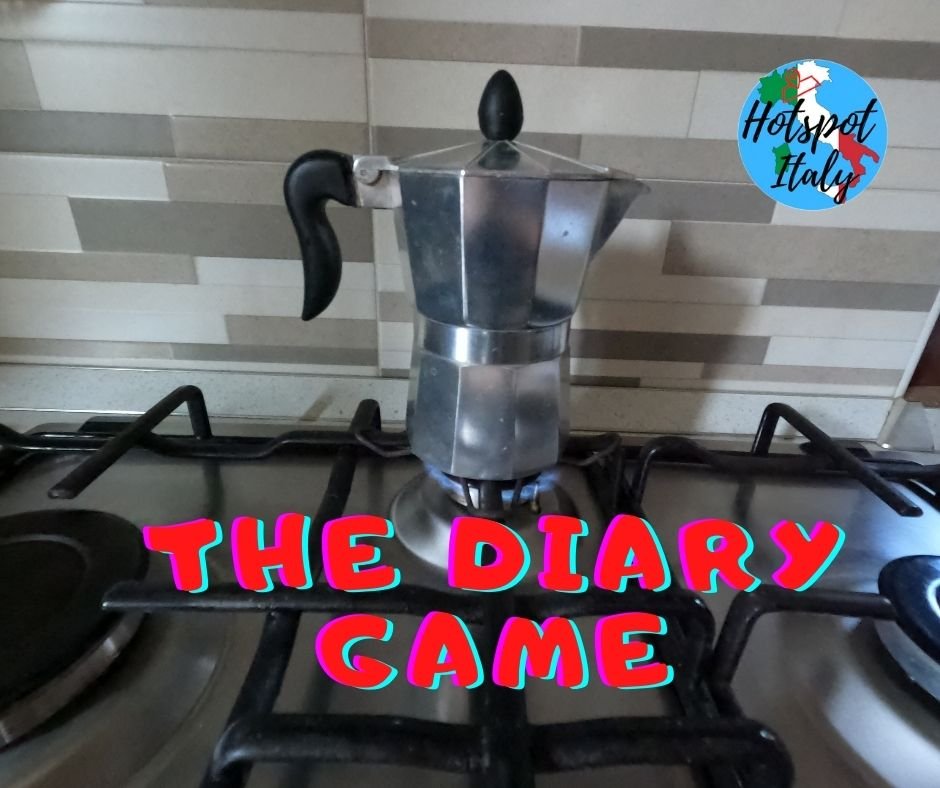 ---
Hello everyone, I am going to tell you about my Monday diary day, which like every morning starts with a good coffee, I usually use the mocha, but sometimes I also use the automatic coffee machine, let's say I like the mocha one better, because it is longer.
---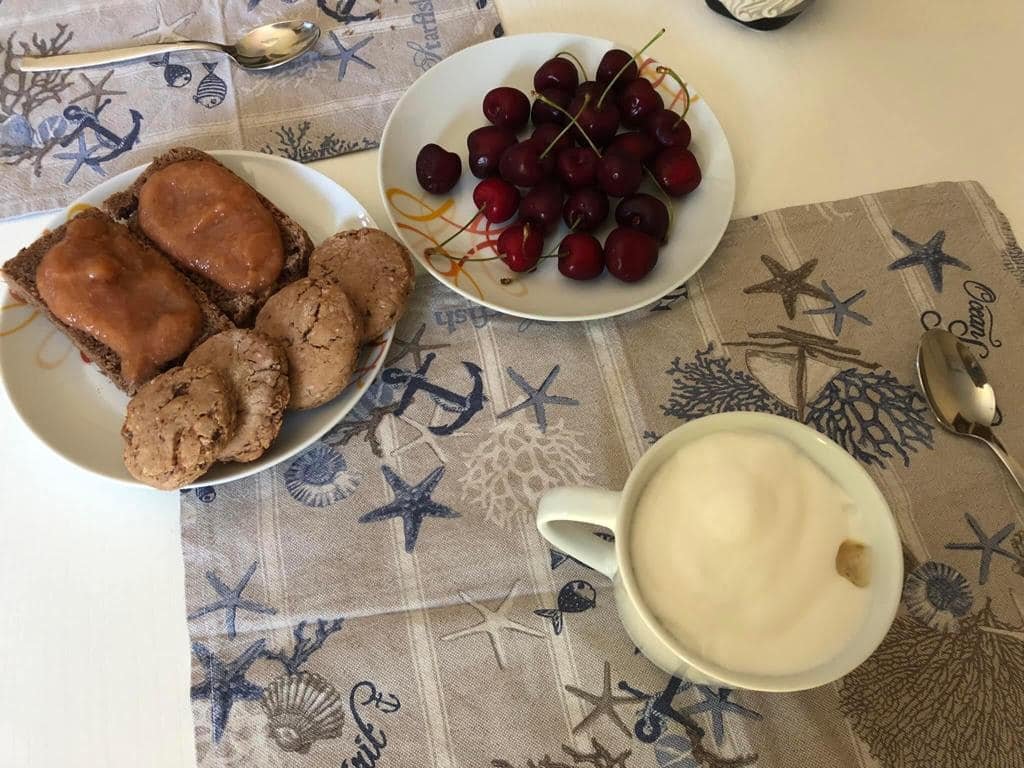 ---
This morning I even made cappuccino and then spread jam on bread, and then ate the last cherries I had picked some time ago.
---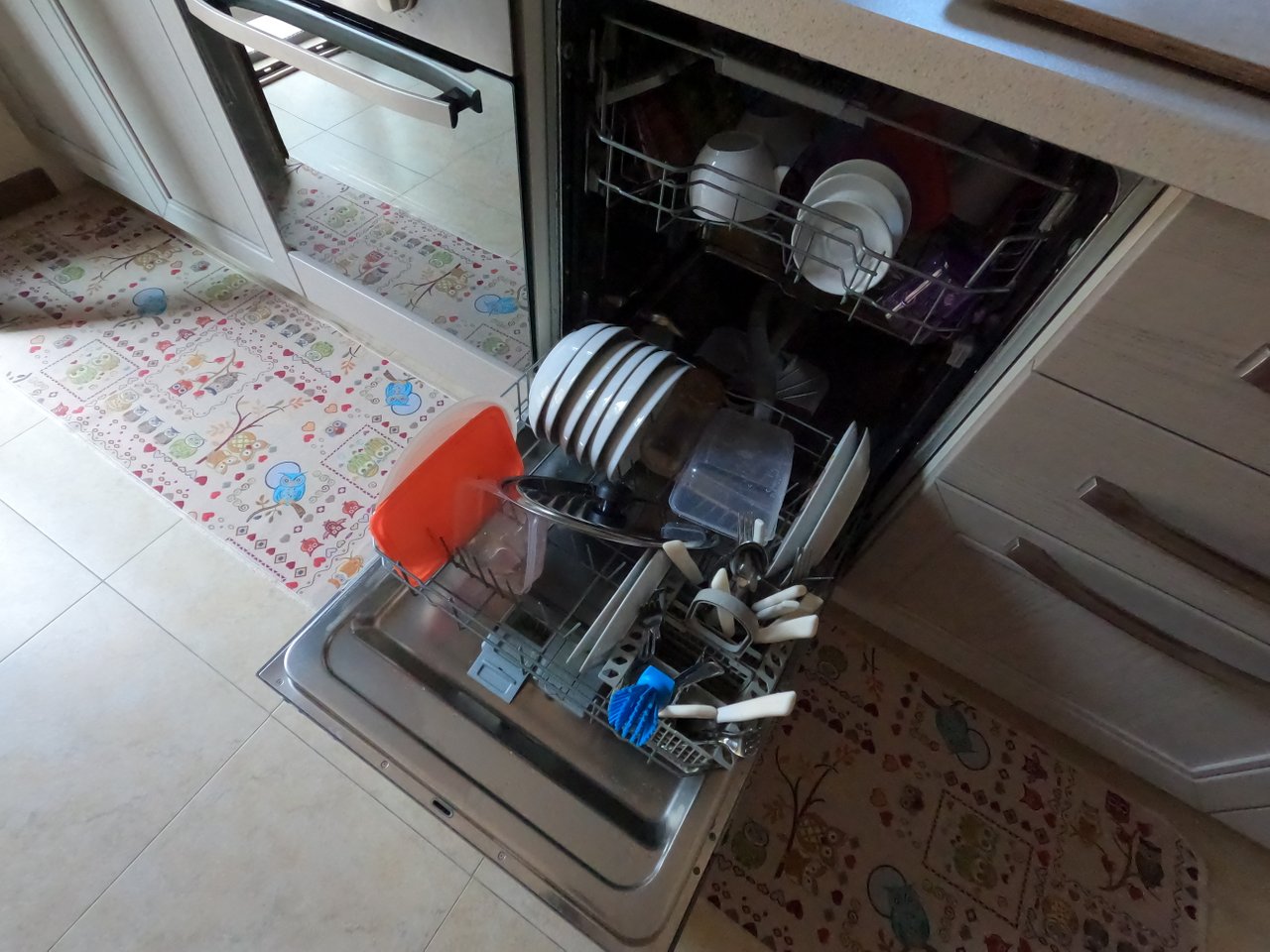 ---
I then emptied the dishwasher, something I do every other day, because I don't dirty the dishes as much when I eat, I always try to do a little work in the morning while it's fresh.
---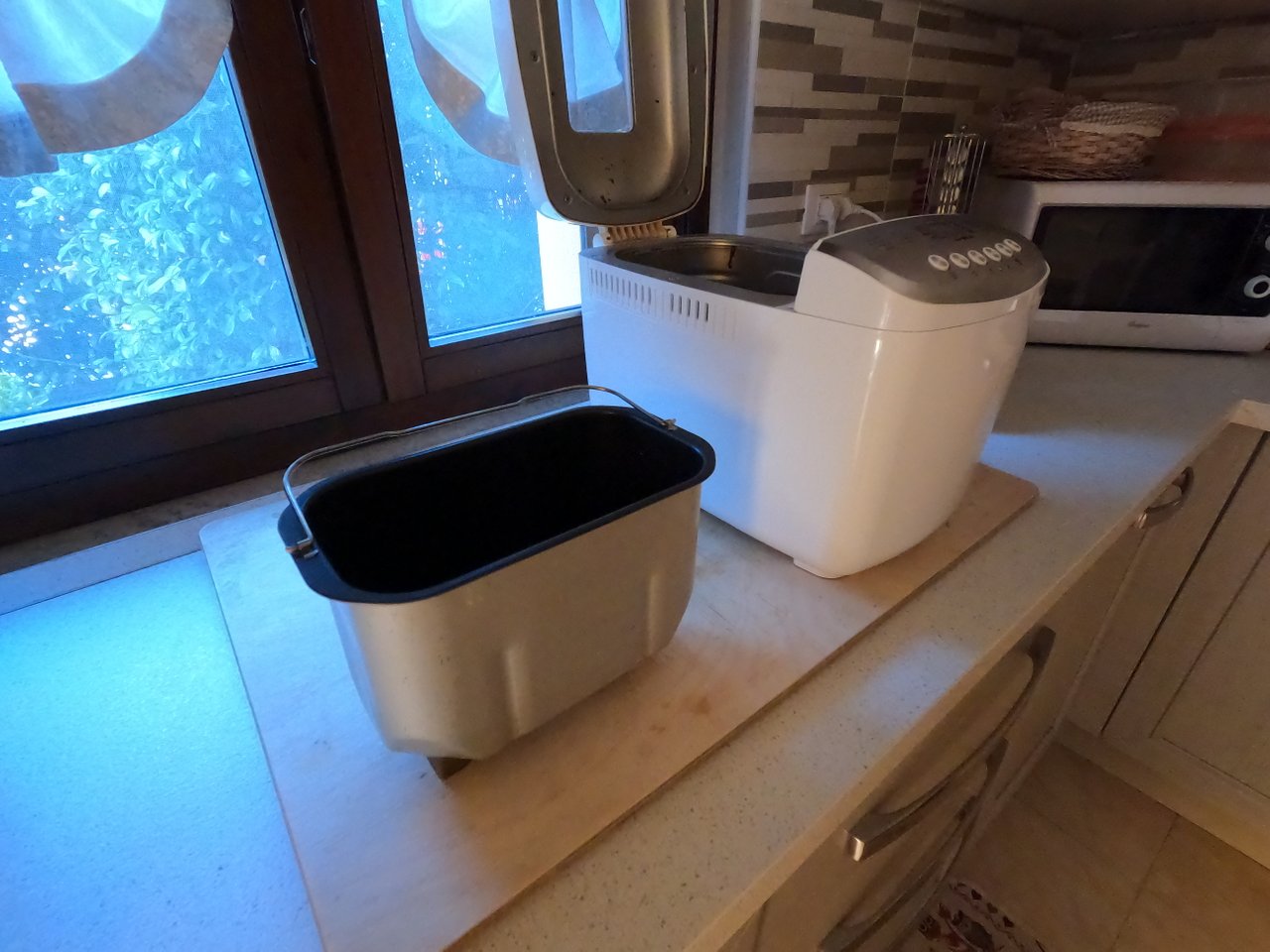 ---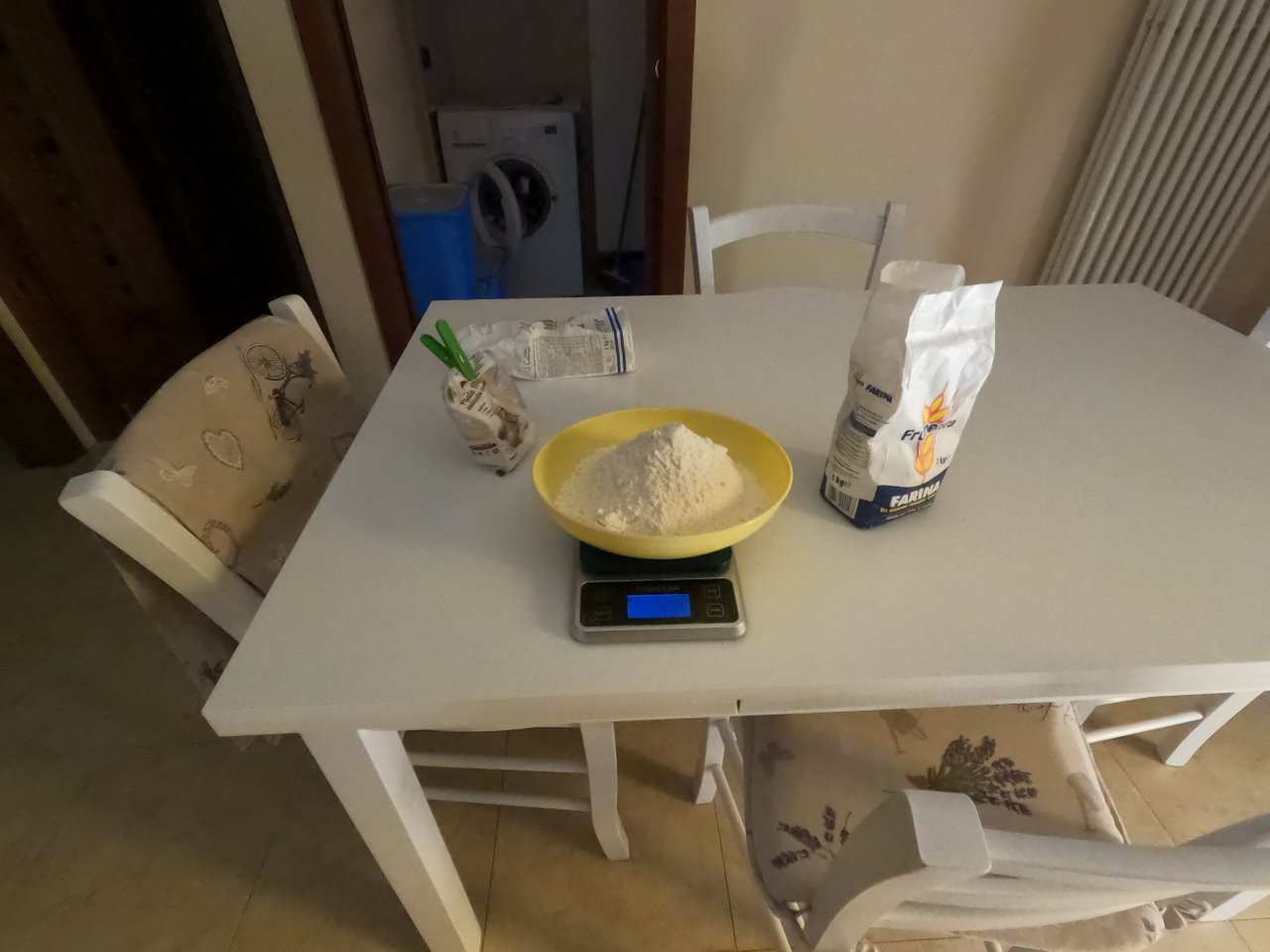 ---
I then started to bake bread for breakfast, I bought the machine some time ago so it makes my life easier, in fact I load all the ingredients and it takes care of mixing and baking the bread.
This is really convenient so you can do other things.
---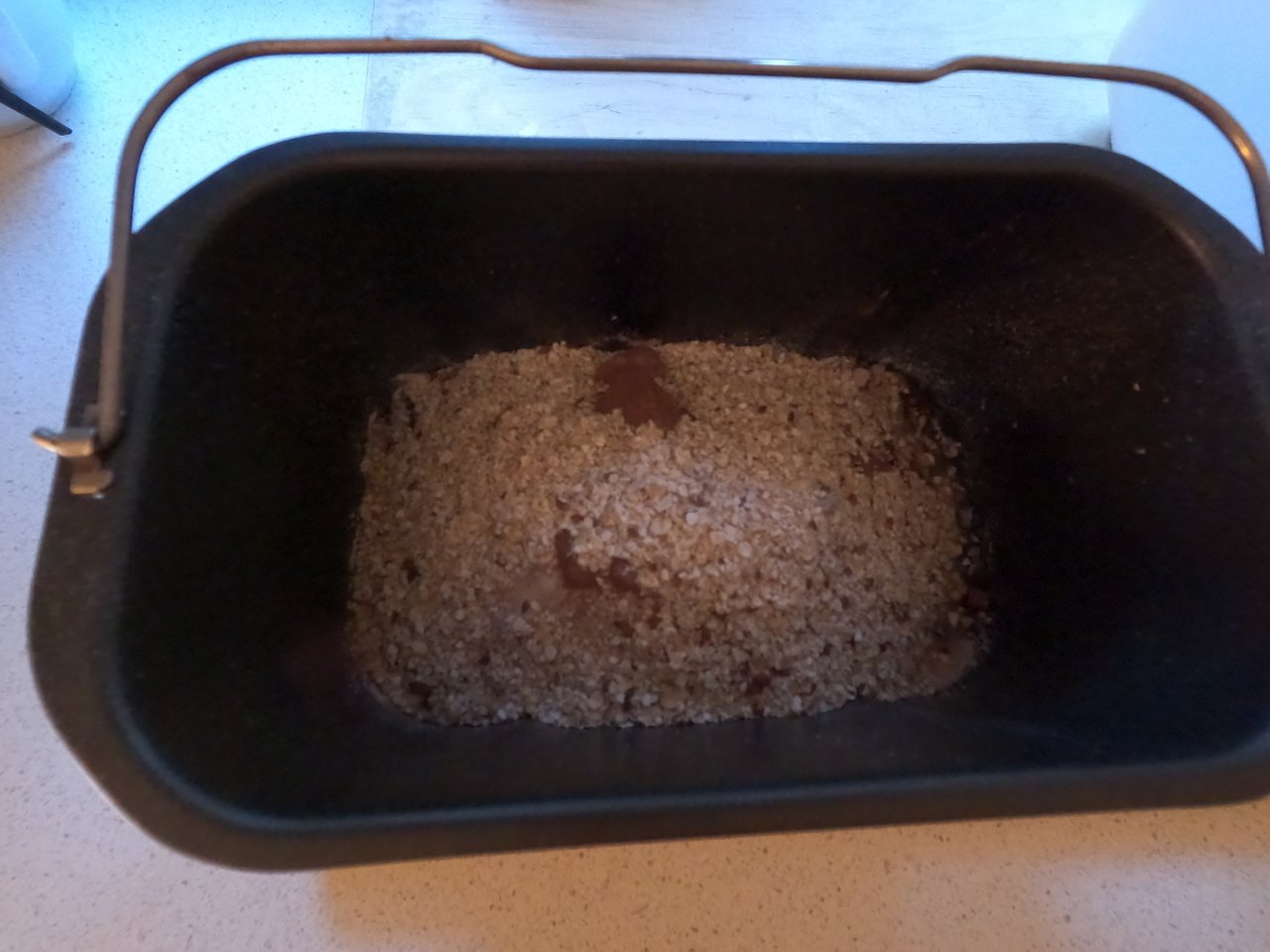 ---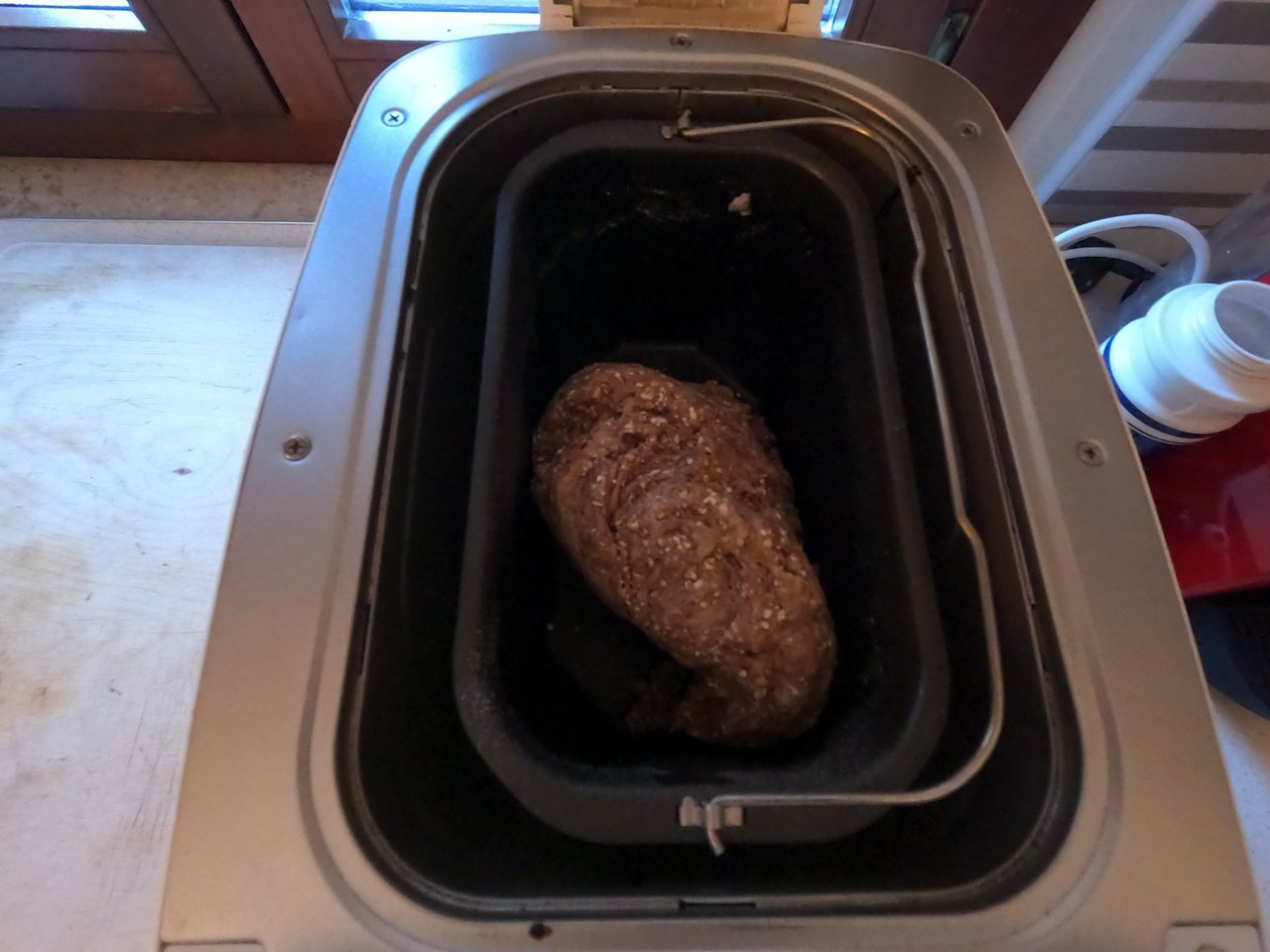 ---
The machine also automatically calculates the leavening period and then bakes the bread very slowly.
I put cocoa, nuts and a little sugar in the morning bread.
---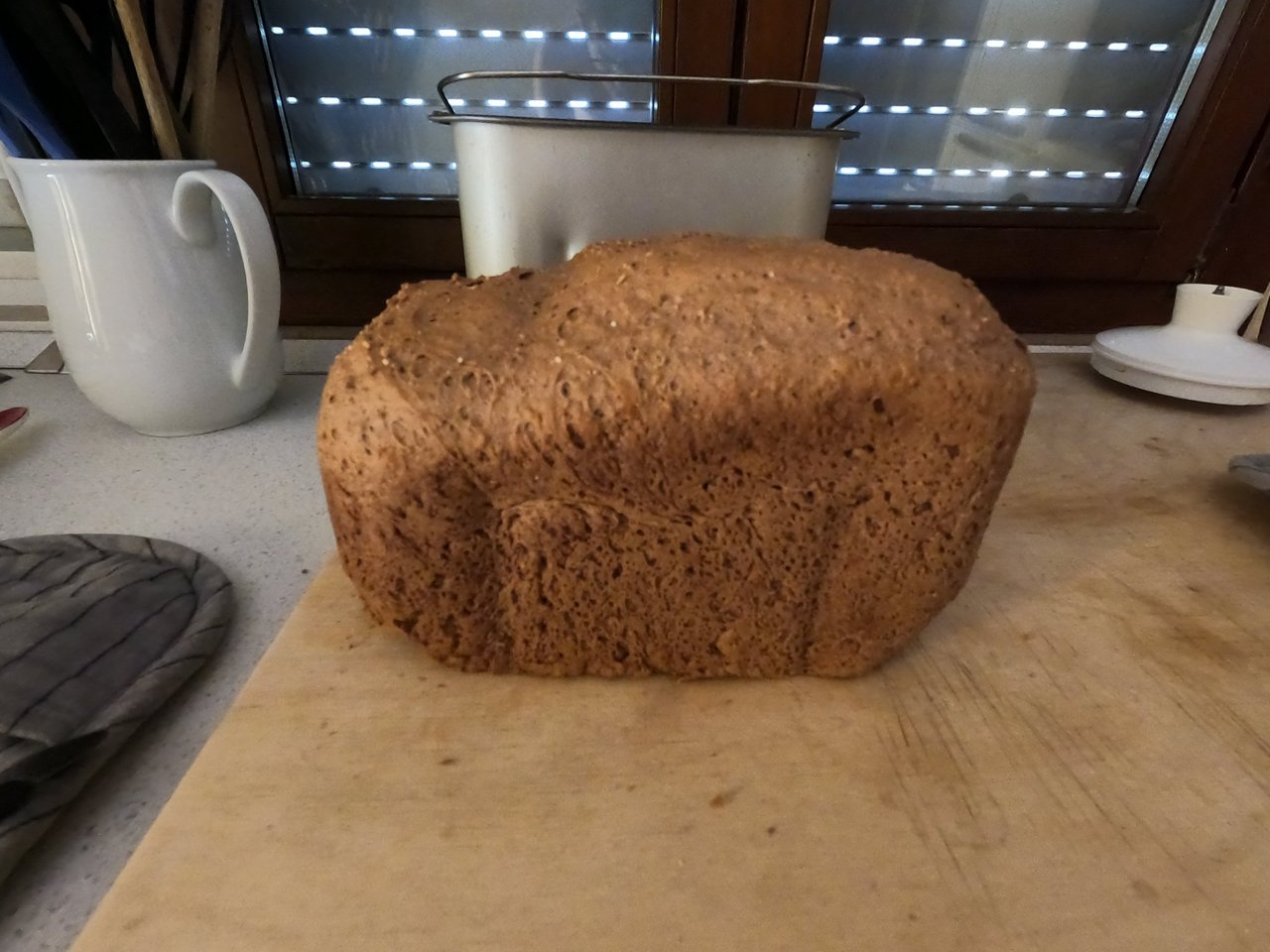 ---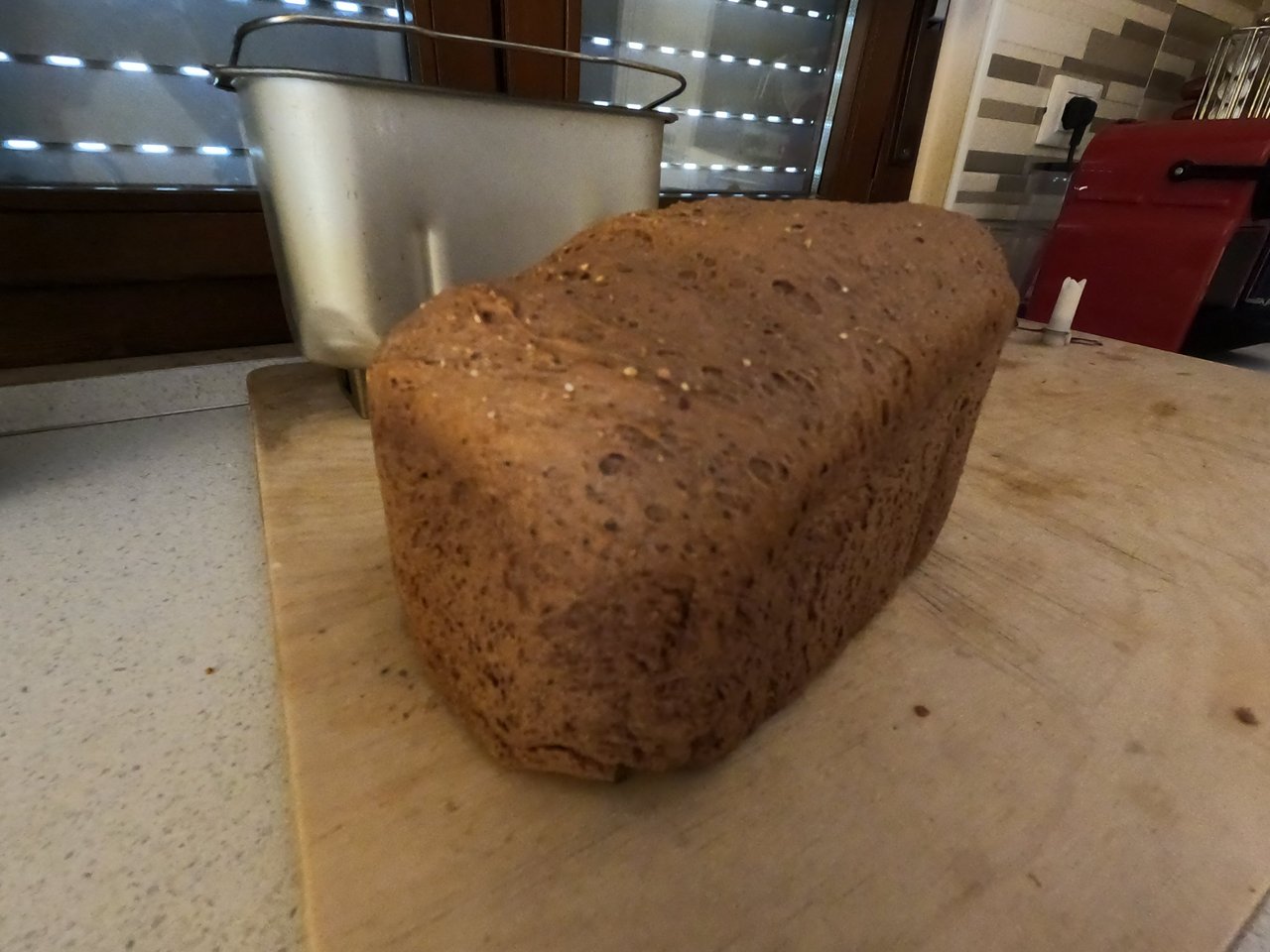 ---
This is the end result of the bread just taken out of the machine.
---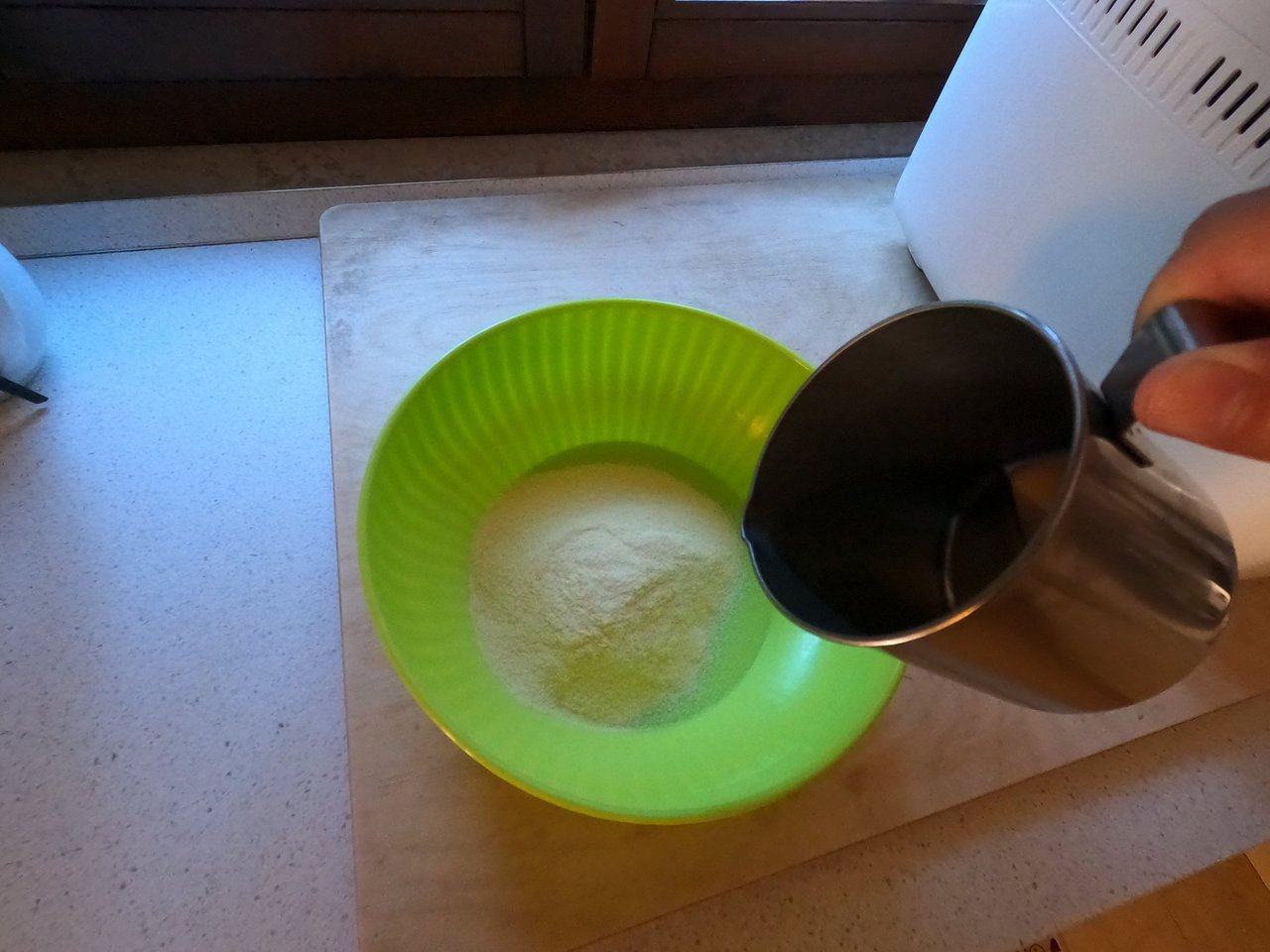 ---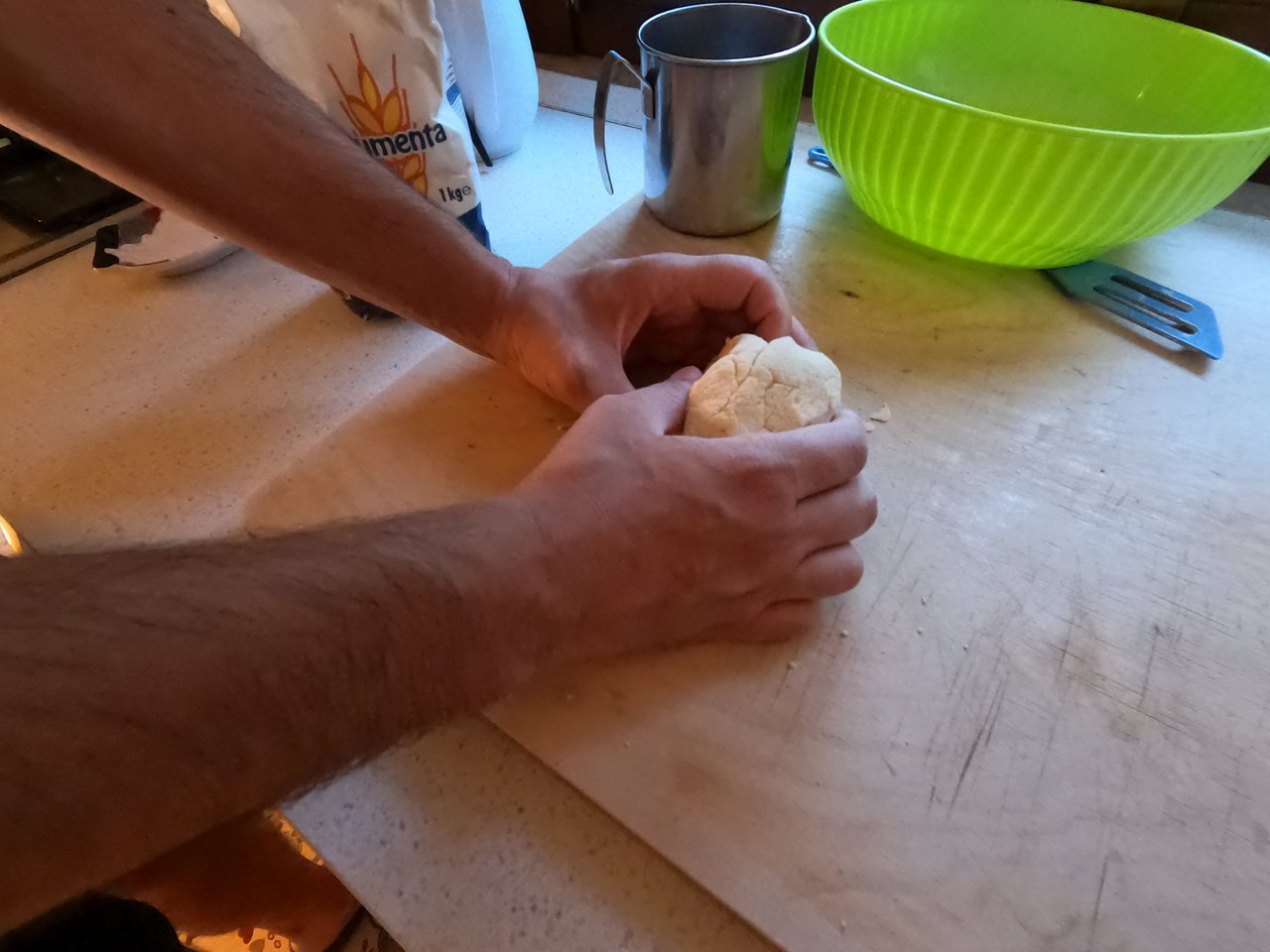 ---
Since I was doing this, I decided to prepare the dough for the evening pizza, something very simple, flour yeast and water, and then I knead everything and wait a few hours for it to rise.
---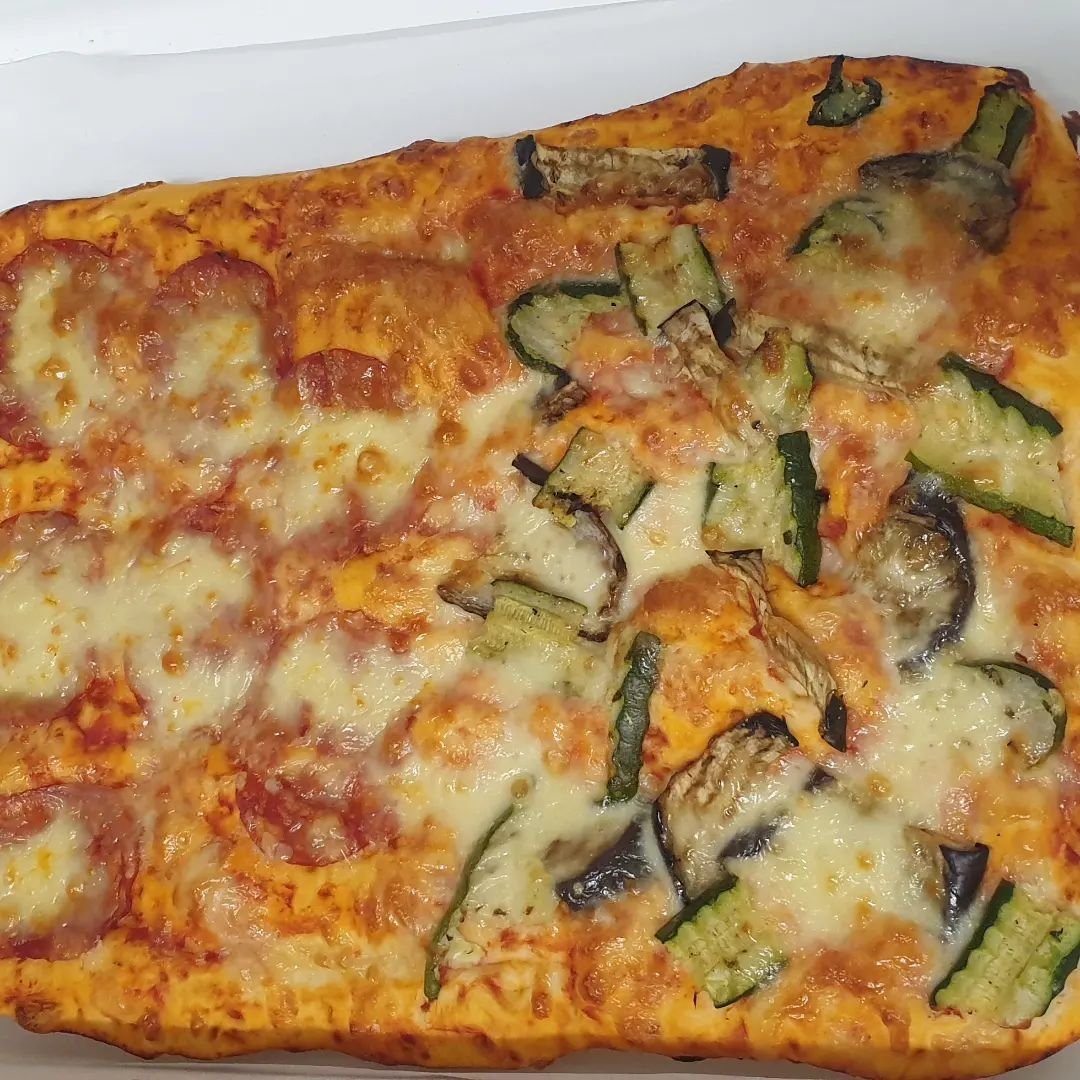 ---
This is the end result of the pizza, one part for me and one for my wife, aesthetically not so beautiful but very good.
---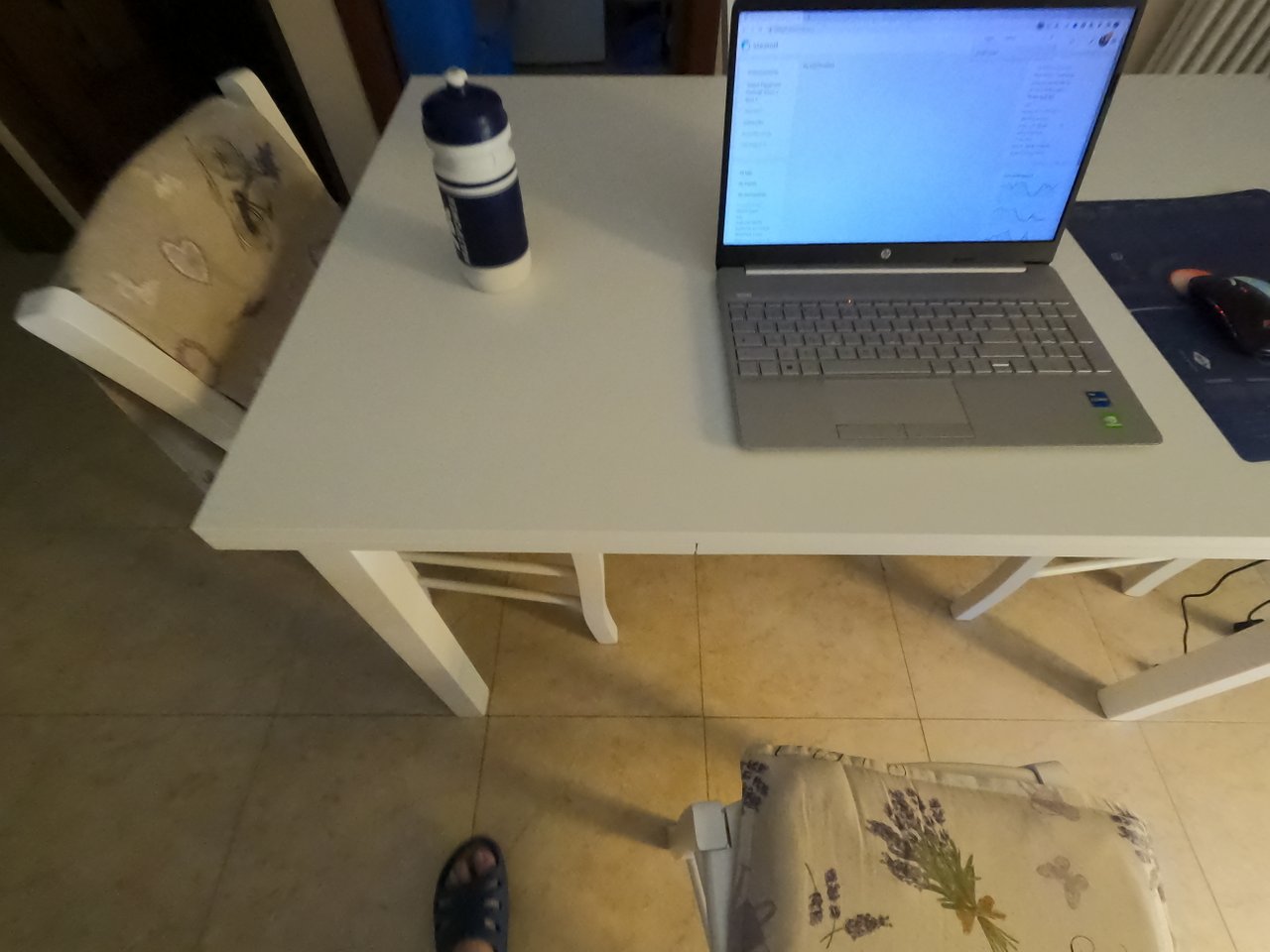 ---
the afternoon I did some computer work, I try to be consistent with my Steemit work, and I am happy because the fruits are coming.
---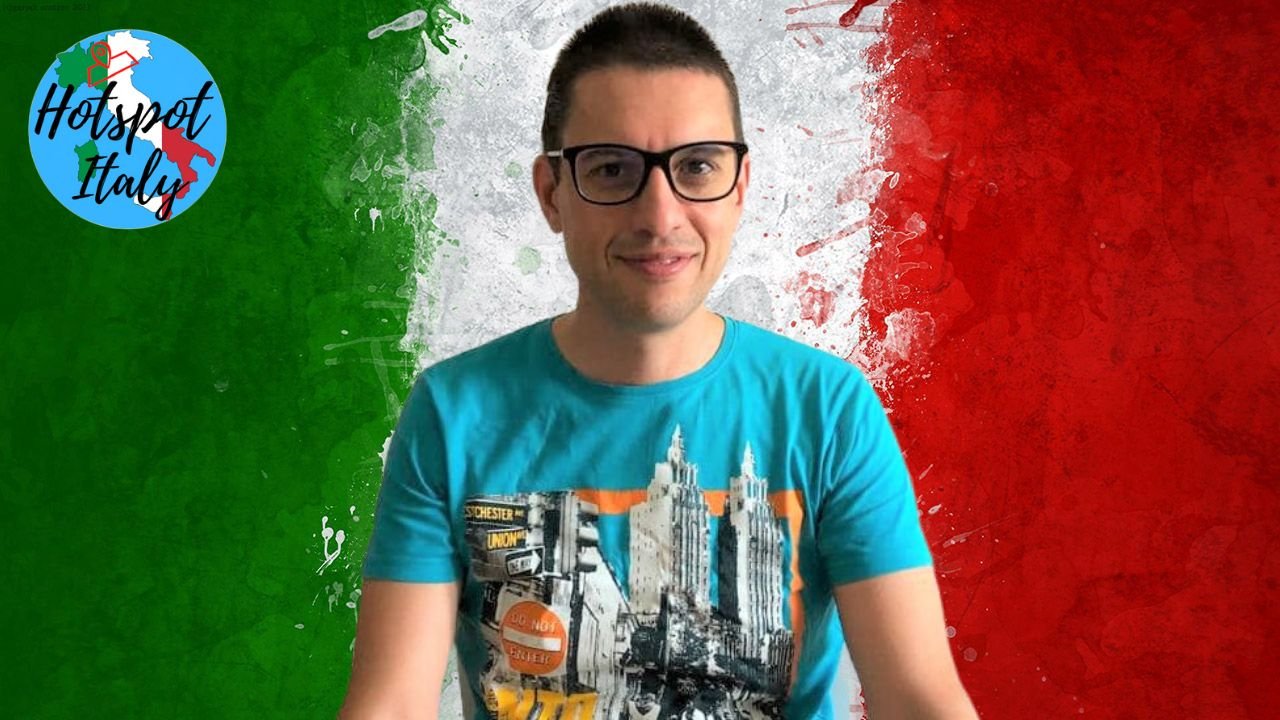 ---
I hope you enjoyed this story of mine, it was a good day but I enjoy it so!!!