... for your next post 😍
🔸What you read has more influence on you and your personality than you might like.
Its not the quantity that counts, but the content, the quality!
The question is, what do you take from each book for yourself, what do you learn and do you implement it in your life?
🔸You know the saying " I read you like an open book"?
I open a few pages of my book for you with the great hastag that @lonistellina created!
Three facts about me 🤓
Read below - here we go ⬇️
🔸#my3facts
✨ 1)
I have three zodiac signs.
In Atrology there are "vertexes" .
This vertex is the transitional phase between two signs of the zodiac.
People who are born in this time have a double sign of Zodiac.
the third is the Ascendant.
The Ascendant is the sign of the Zodiac that rises on the eastern horizon at the moment of birth, so it relates exactly to the time and place of our birth.
Everyone has an Ascendant and if you didn't know it yet, it is interesting to find out your own. 🌙
✨2)
I get very nervous when there are used dishes on the table or in
the kitchen or anywhere else. I don't know why but I can't stand it. In the restaurant if the dishes are not cleared in time, I put them together myself in the hope that the waiters will notice and clear them quickly. I don't mean it rudely, it just makes me nervous. 😂
✨3)
I don't have a particular hobby. i am interested in so many different things. that's why i am always busy with new things and discover them for myself. so the question "what are your hobbies" is not easy for me to answer 🤔 One day I am interested in a musical instrument the next day I want to renovate the apartment and feel like an interior decorator. Sometimes I think singing is my hobby (but I have no talent), then I would like to study physics and the next day I am interested in porcelain and knitting. 😂 Sometimes it's not that easy with me 😛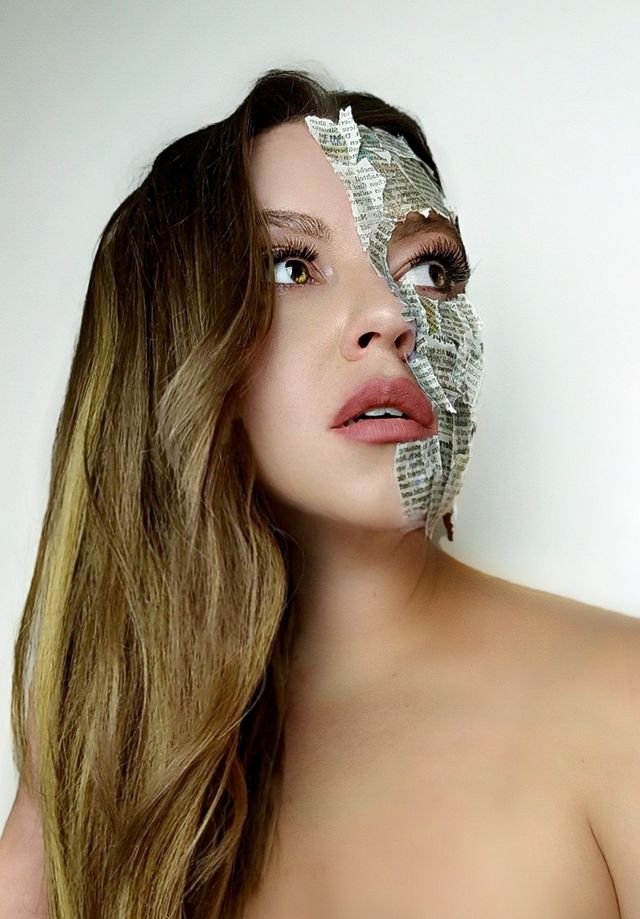 %20%0AI%20have%20three%20zodiac%20signs.%20%0AIn%20Atrology%20there%20are%20%22vertexes%22%20.%20%0AThis%20vertex%20is%20the%20transitional%20phase%20between%20two%20signs%20of%20the%20zodiac.%20%0APeople%20who%20are%20born%20in%20this%20time%20have%20a%20double%20sign%20of%20Zodiac.%20%0Athe%20third%20is%20the%20Ascendant.%0AThe%20Ascendant%20is%20the%20sign%20of%20the%20Zodiac%20that%20rises%20on%20the%20eastern%20horizon%20at%20the%20moment%20of%20birth,%20so%20it%20relates%20exactly%20to%20the%20time%20and%20place%20of%20our%20birth.%0AEveryone%20has%20an%20Ascendant%20and%20if%20you%20didn't%20know%20it%20yet,%20it%20is%20interesting%20to%20find%20out%20your%20own.%20%F0%9F%8C%99%0A%0A%E2%9C%A82)%0AI%20get%20very%20nervous%20when%20there%20are%20used%20dishes%20on%20the%20table%20or%20in%20%0Athe%20kitchen%20or%20anywhere%20else.%20I%20don't%20know%20why%20but%20I%20can't%20stand%20it.%20In%20the%20restaurant%20if%20the%20dishes%20are%20not%20cleared%20in%20time,%20I%20put%20them%20together%20myself%20in%20the%20hope%20that%20the%20waiters%20will%20notice%20and%20clear%20them%20quickly.%20I%20don't%20mean%20it%20rudely,%20it%20just%20makes%20me%20nervous.%20%F0%9F%98%82%0A%0A%E2%9C%A83)%0AI%20don't%20have%20a%20particular%20hobby.%20i%20am%20interested%20in%20so%20many%20different%20things.%20that's%20why%20i%20am%20always%20busy%20with%20new%20things%20and%20discover%20them%20for%20myself.%20so%20the%20question%20%22what%20are%20your%20hobbies%22%20is%20not%20easy%20for%20me%20to%20answer%20%F0%9F%A4%94%20One%20day%20I%20am%20interested%20in%20a%20musical%20instrument%20the%20next%20day%20I%20want%20to%20renovate%20the%20apartment%20and%20feel%20like%20an%20interior%20decorator.%20%20Sometimes%20I%20think%20singing%20is%20my%20hobby%20(but%20I%20have%20no%20talent),%20then%20I%20would%20like%20to%20study%20physics%20and%20the%20next%20day%20I%20am%20interested%20in%20porcelain%20and%20knitting.%20%20%F0%9F%98%82%20Sometimes%20it's%20not%20that%20easy%20with%20me%20%F0%9F%98%9B&category=lifestyle&hashtags=introduceyourself+my3facs+photography&author=charline.cherie&profileImageUrl=https://s3.us-east-1.amazonaws.com/appics-content/profileImages/42-1585824851053-640&permlink=appics-v1-appics-im-187816)



%20%0AI%20have%20three%20zodiac%20signs.%20%0AIn%20Atrology%20there%20are%20%22vertexes%22%20.%20%0AThis%20vertex%20is%20the%20transitional%20phase%20between%20two%20signs%20of%20the%20zodiac.%20%0APeople%20who%20are%20born%20in%20this%20time%20have%20a%20double%20sign%20of%20Zodiac.%20%0Athe%20third%20is%20the%20Ascendant.%0AThe%20Ascendant%20is%20the%20sign%20of%20the%20Zodiac%20that%20rises%20on%20the%20eastern%20horizon%20at%20the%20moment%20of%20birth,%20so%20it%20relates%20exactly%20to%20the%20time%20and%20place%20of%20our%20birth.%0AEveryone%20has%20an%20Ascendant%20and%20if%20you%20didn't%20know%20it%20yet,%20it%20is%20interesting%20to%20find%20out%20your%20own.%20%F0%9F%8C%99%0A%0A%E2%9C%A82)%0AI%20get%20very%20nervous%20when%20there%20are%20used%20dishes%20on%20the%20table%20or%20in%20%0Athe%20kitchen%20or%20anywhere%20else.%20I%20don't%20know%20why%20but%20I%20can't%20stand%20it.%20In%20the%20restaurant%20if%20the%20dishes%20are%20not%20cleared%20in%20time,%20I%20put%20them%20together%20myself%20in%20the%20hope%20that%20the%20waiters%20will%20notice%20and%20clear%20them%20quickly.%20I%20don't%20mean%20it%20rudely,%20it%20just%20makes%20me%20nervous.%20%F0%9F%98%82%0A%0A%E2%9C%A83)%0AI%20don't%20have%20a%20particular%20hobby.%20i%20am%20interested%20in%20so%20many%20different%20things.%20that's%20why%20i%20am%20always%20busy%20with%20new%20things%20and%20discover%20them%20for%20myself.%20so%20the%20question%20%22what%20are%20your%20hobbies%22%20is%20not%20easy%20for%20me%20to%20answer%20%F0%9F%A4%94%20One%20day%20I%20am%20interested%20in%20a%20musical%20instrument%20the%20next%20day%20I%20want%20to%20renovate%20the%20apartment%20and%20feel%20like%20an%20interior%20decorator.%20%20Sometimes%20I%20think%20singing%20is%20my%20hobby%20(but%20I%20have%20no%20talent),%20then%20I%20would%20like%20to%20study%20physics%20and%20the%20next%20day%20I%20am%20interested%20in%20porcelain%20and%20knitting.%20%20%F0%9F%98%82%20Sometimes%20it's%20not%20that%20easy%20with%20me%20%F0%9F%98%9B&category=lifestyle&hashtags=introduceyourself+my3facs+photography&author=charline.cherie&profileImageUrl=https://s3.us-east-1.amazonaws.com/appics-content/profileImages/42-1585824851053-640&permlink=appics-v1-appics-im-187816)