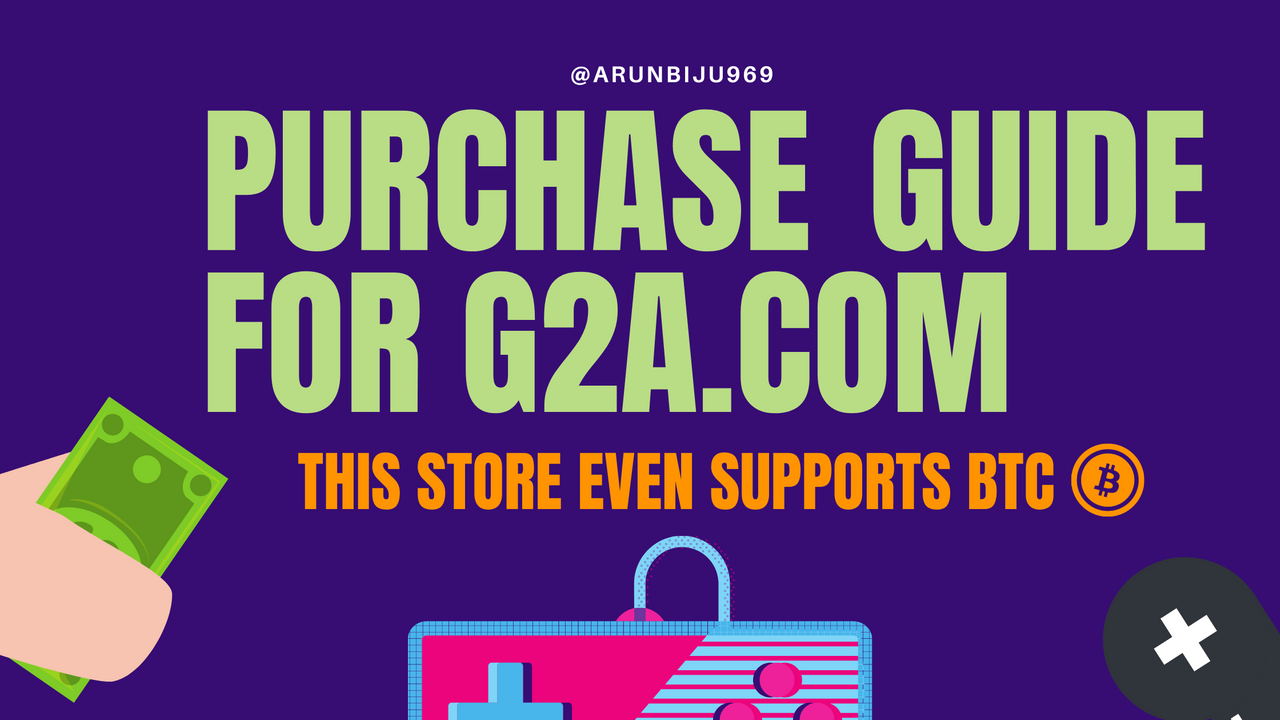 source
Purchase Guide
This will be a guide to those gamers who want to buy games cheaply from g2a.com but who don't own a credit card. These are steps that I followed and I will be showing my purchase and all the things that I faced.
Why buy a Game?
Some people don't consider buying a game because to them it doesn't make any sense they might ask us why to spend money on games like it's a bad thing. Me being a gamer can relate to this question causes I've obviously been faced with it many a time. The simple answer is that games make me happy and I simply love playing them.
What is g2a?
g2a.com is an e-commerce website that sells software and games. Like every online store, g2a also has this discount sales, by discount I mean really crazy discounts. I recently saw an offer for an old game called battlefield 4 for less than 1$ and I thought like wow I need to get it and I tried to purchase it with my local payment methods but sadly none of them worked mainly cause my bank denied those international payments (I only had debit cards with me).
So how did I pay for it?
Okay, So the first payment method I tried was the card payment and my banks denied those payments, then I tried PayPal that too went sideways cause you need a card with international purchase capability to load cash into Paypal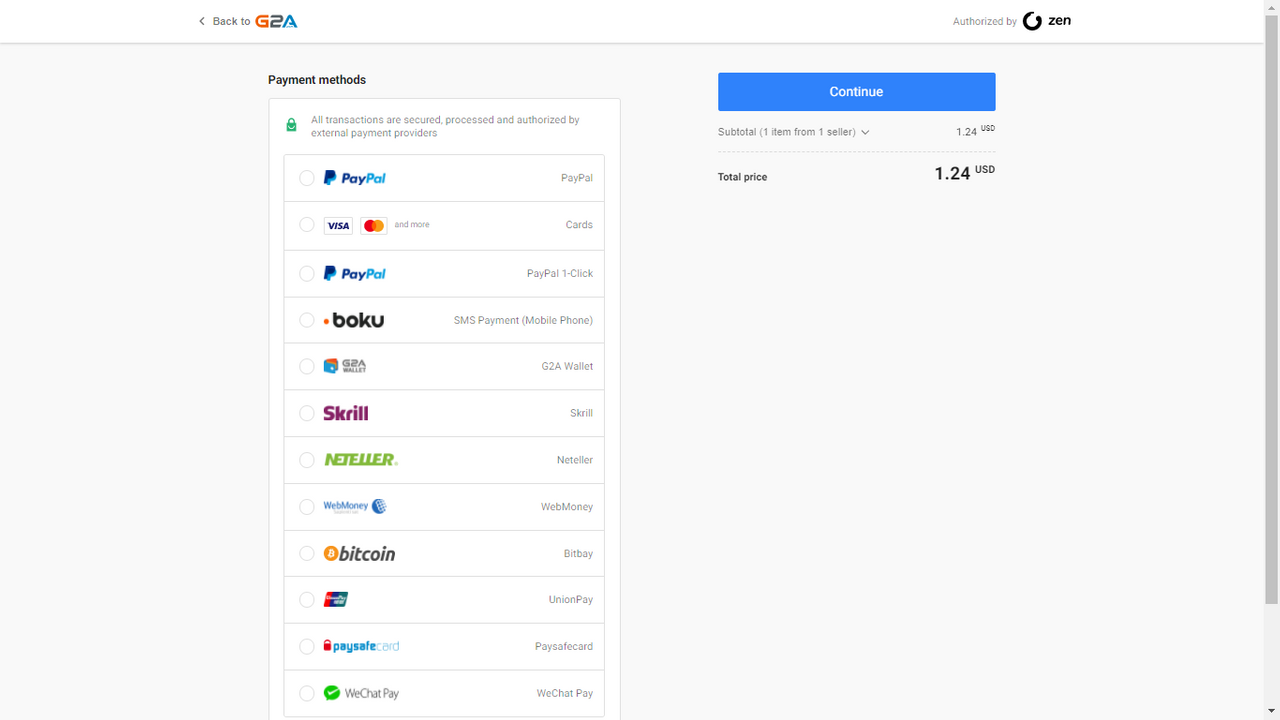 These are the different payment methods available in g2a.com. The one that I used was Skrill and later found out that Neteller would have worked the same way because both skrill and Neteller are from payafe Now let's see the steps that I did to complete my payment.
The Steps
Step 1 - Get The Quote
---
Firstly go to g2a.com and select the game (software) that you would like to buy and get a quote on how much you would need to add to Skrill to buy that product.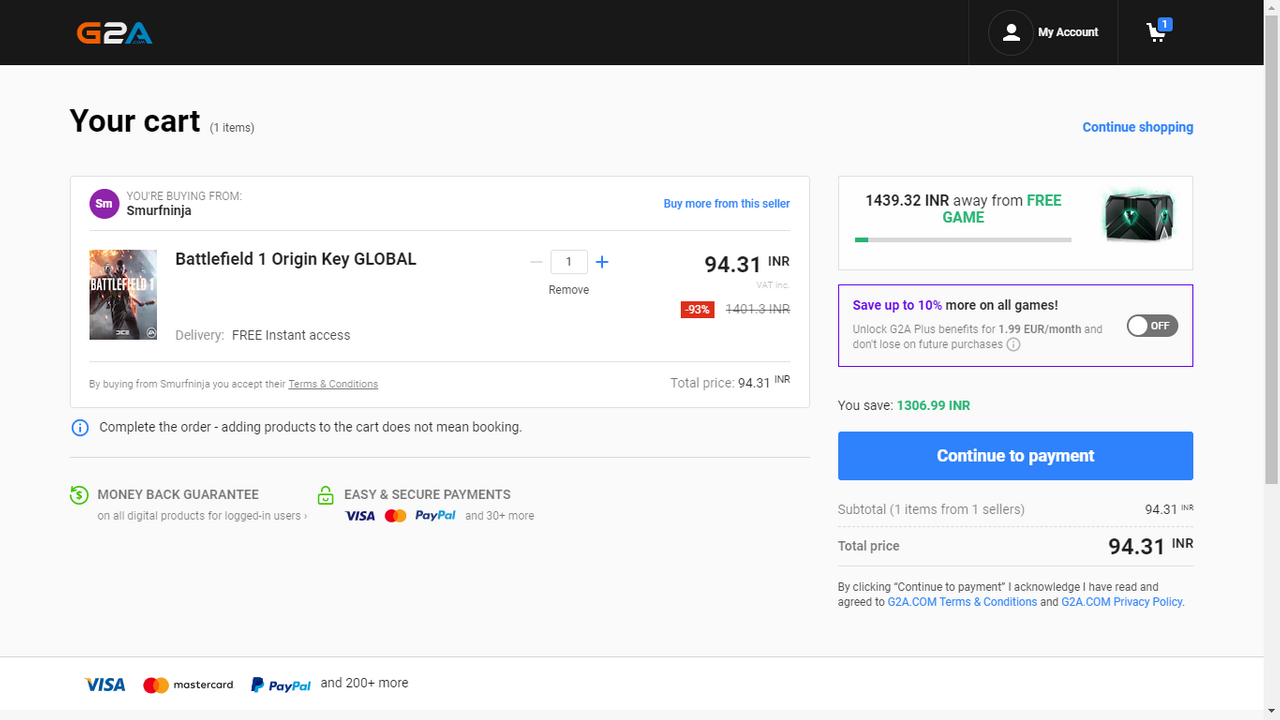 So for me, I need to have at least 94.31 INR to complete the transaction.
Step 2 - Deposit Your Money
---
Go to Skrill and log in to your account, Make a new one if you haven't already.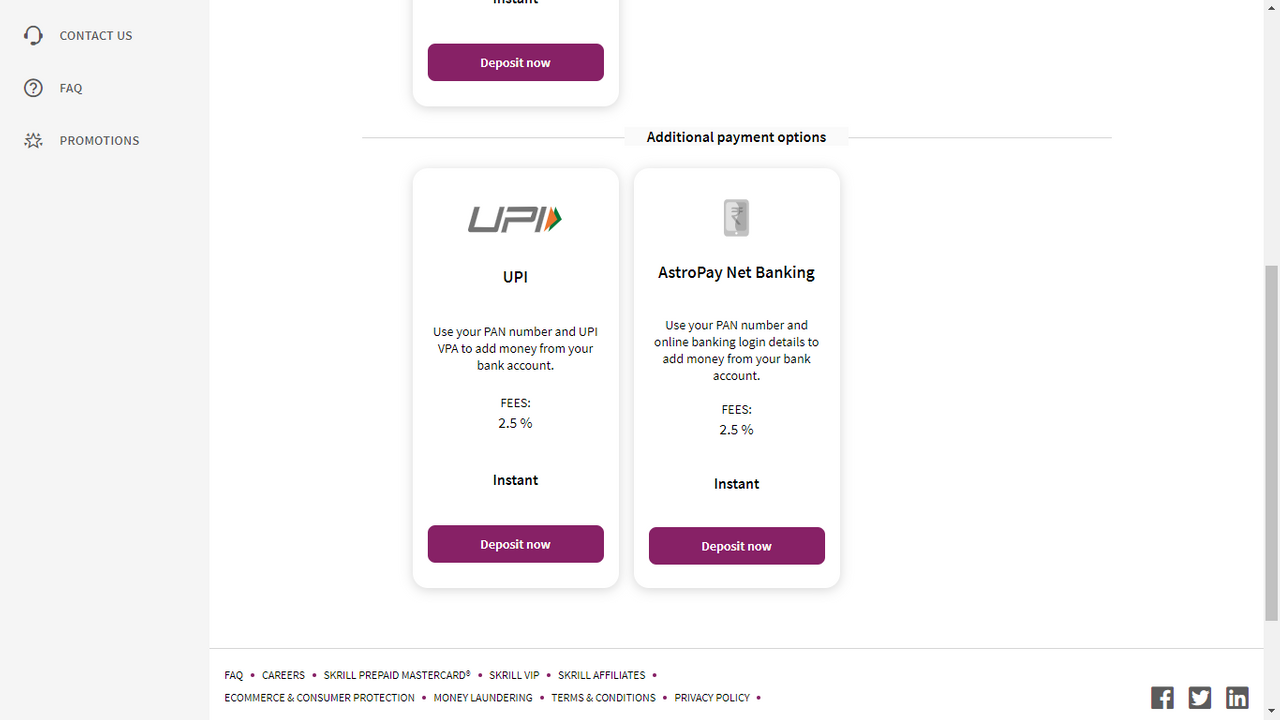 Now deposit the required amount with your desired payments method and Yes, you can use normal debit cards but I prefer UPI.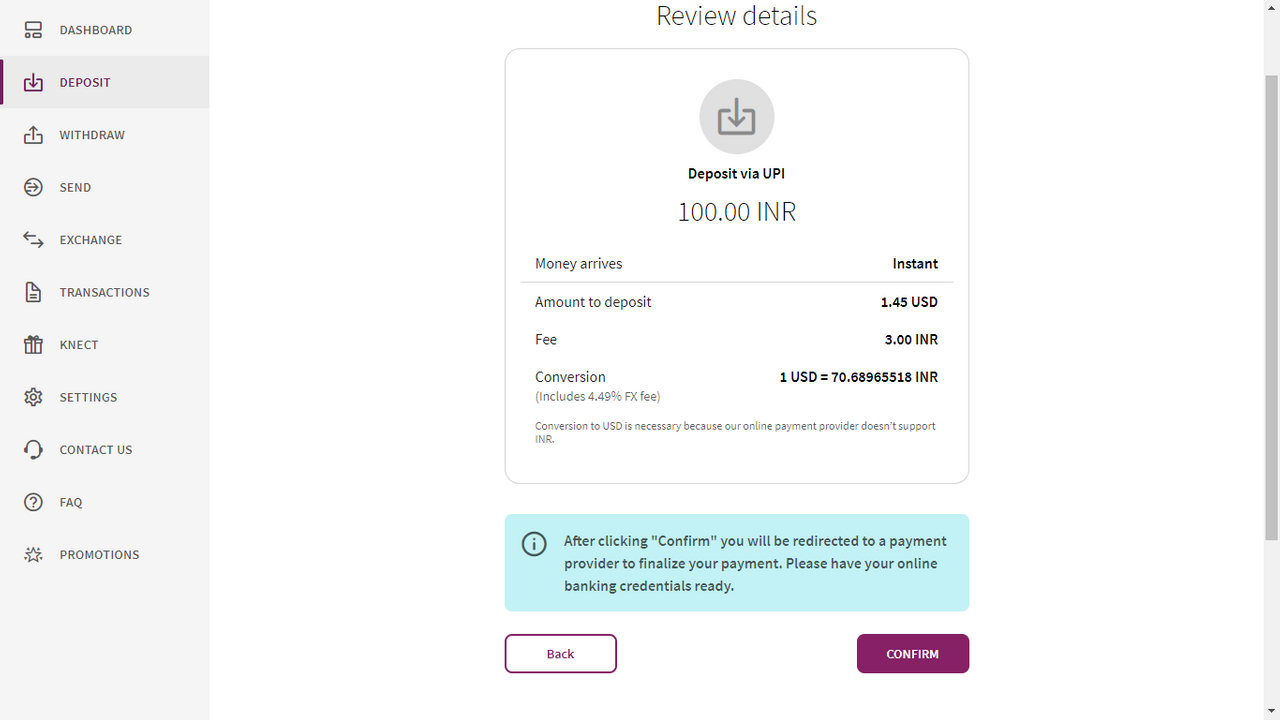 Now the catch here is that for depositing 100 INR you actually need to pay 131.66 INR (31 % more) at the time of writing this post but the website only shows a fee of about 2.5 % and this is because we are using another payment gateway to complete the transaction and you can avoid it by using the card payments.
Step 3 - Complete The Transaction
---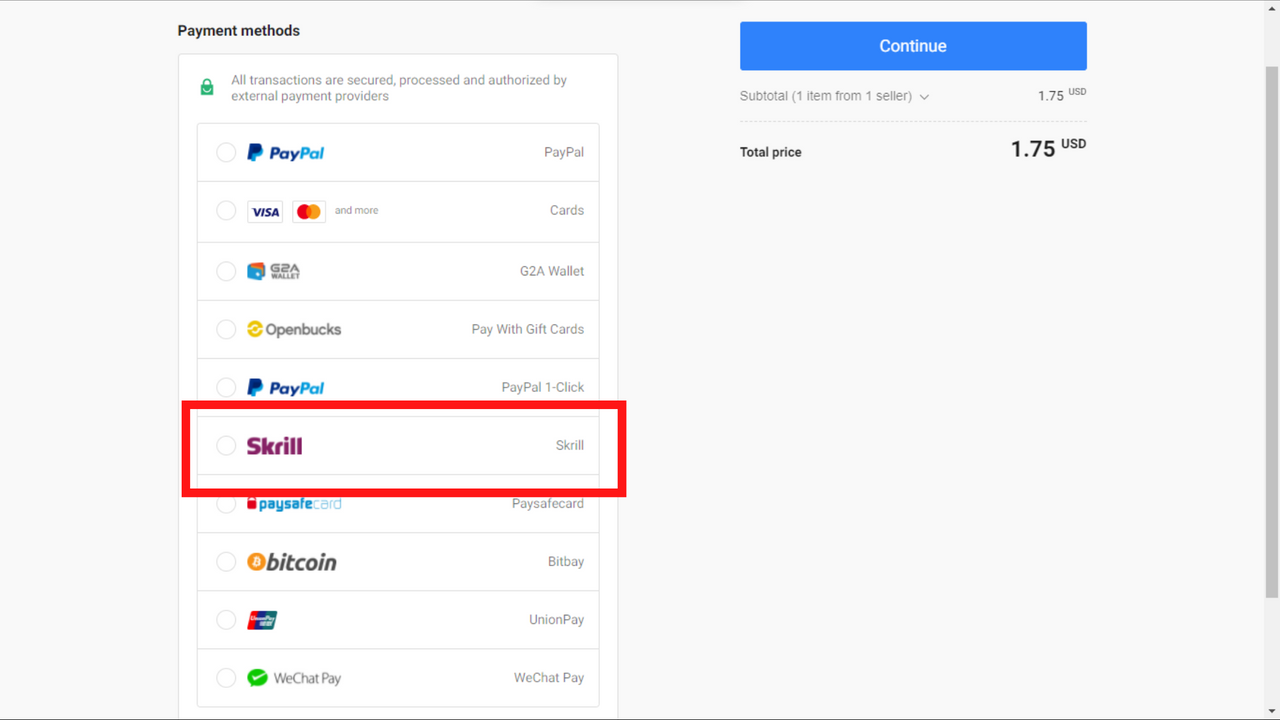 Now complete the transaction by selecting the Skrill option from the list of payment options by going to the first step.
Interesting Fact
---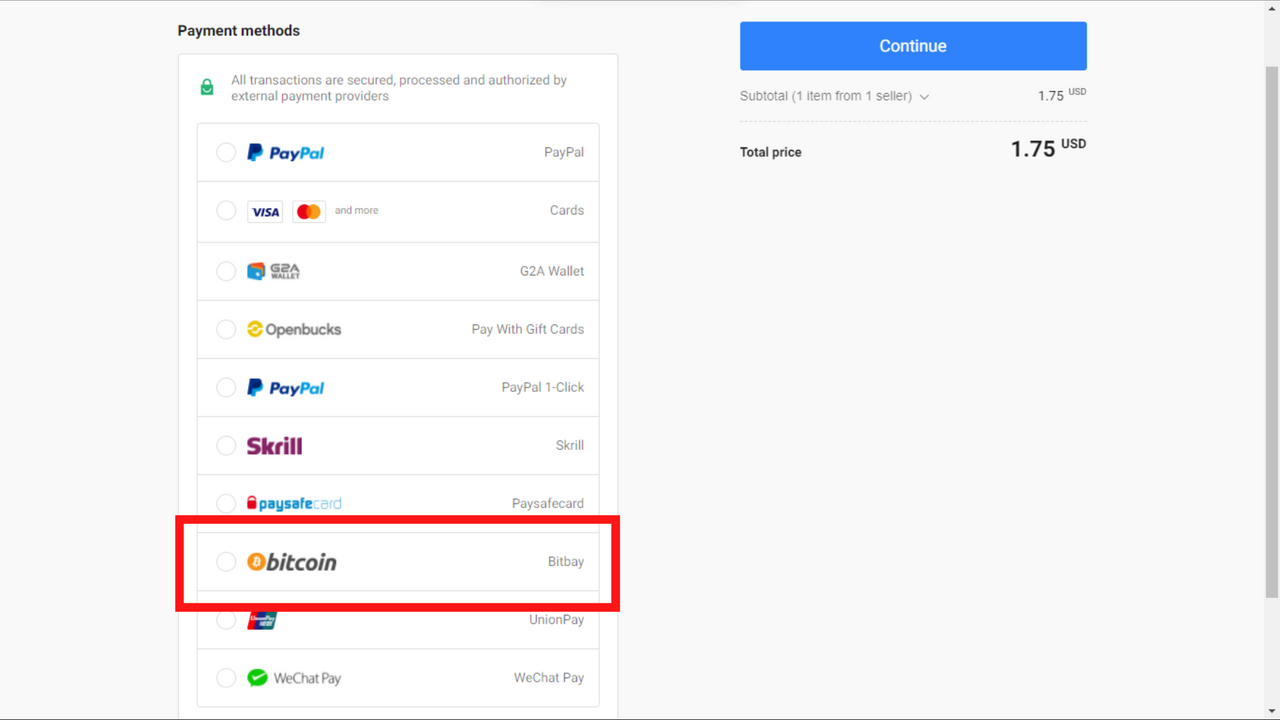 We can even pay using Bitcoin and this is a prime example of crypto and blockchains getting involved in the lives of ordinary people. If you are paying using bitcoin then do check its gas fees.
Conclusion
---
Now I would Like to thank everyone who read my guide and if you need any additional clarification feel free to write a comment.
Check my Windows 11 Details, Installation, Review by @arunbiju969
My Achievement 1 Post : My Introduction to Steemit | Achievement 1 Post.