Assalam-o-Alaikum💖💖
Steemian family hopes you all well and take good care of yourself as the weather is getting warmer toward 49.
I got up early in the morning as schools are open after two months, and after fajar prayer😍 and breakfast get ready for duty..


Murree neat to Islamabad, people from all the Pakistan love to visit this place, weather is very pleasant in Murree due to its dense vegetation and also height from sea level, there is almost rush of people starting from May to November. This is only place which is full of life and colors, I guessed when people visit this place there faces are delightful from joy.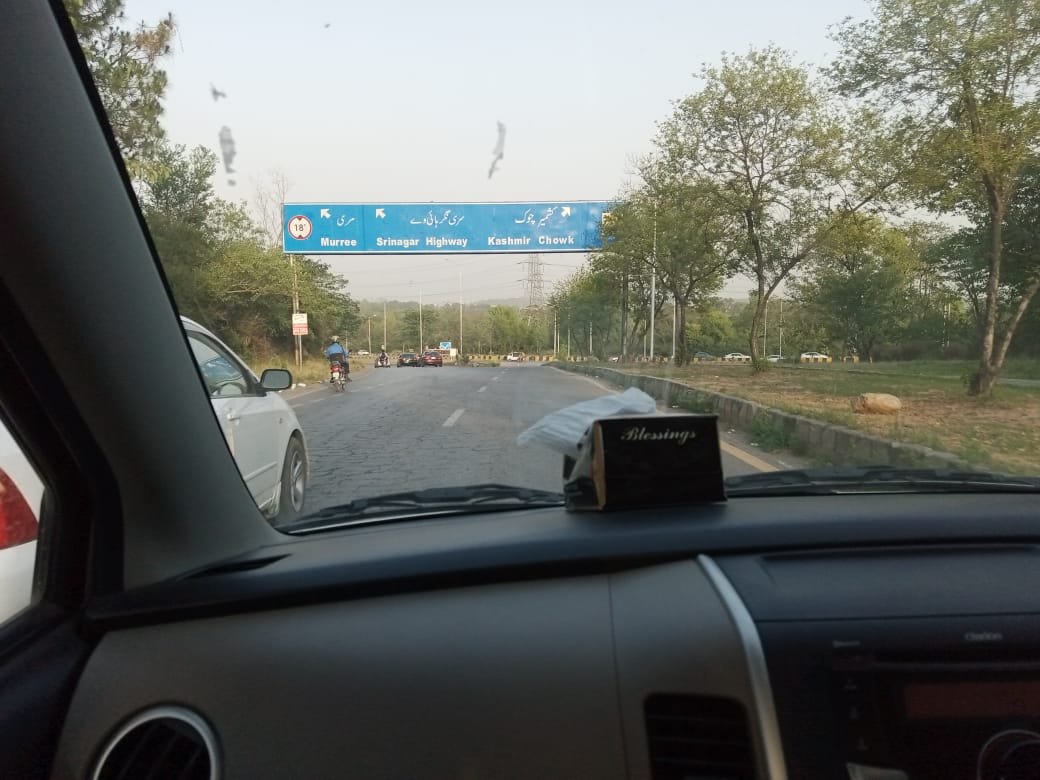 I guessed today will be hectic because the weather is very warm😢 although 7 a.m. I reached my hospital on time, firstly, I checked polio work and then completed school visits and dengue surveillance. I was feeling so warm and fully sweaty, off time was near, came back home. After having some rest did my lunch and sleep for two hours because I was headache due to weather security and sweating.

I woke up and decided to move for good weather where I can feel cool 😎and calm.😎
So, I decided to go to Murree for few hours, we started our journey as no luggage was needed except water.
In one hour, we reached Murree, the weather was getting cooler😎 because we started the journey from 49 degrees temperature, now it was around 30.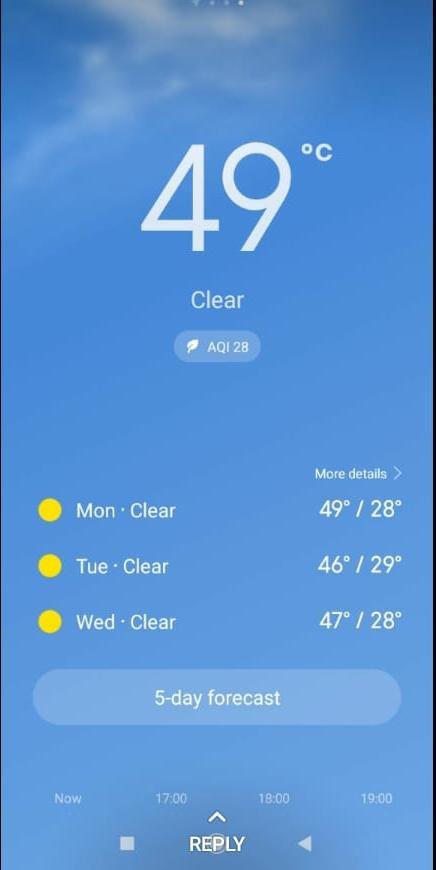 On the road, there was a rush I could not capture scenery but I tried to take few photographs🌹 during driving.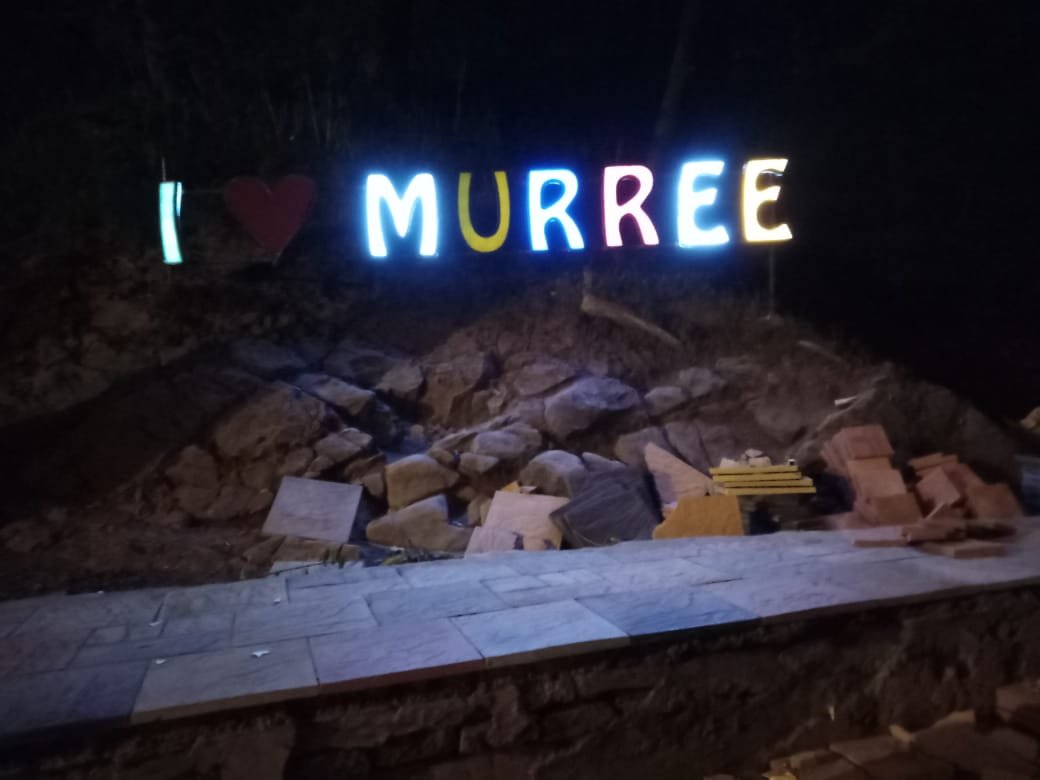 O Allah almighty weather is awesome we are in Murree, and now air became cool and cool.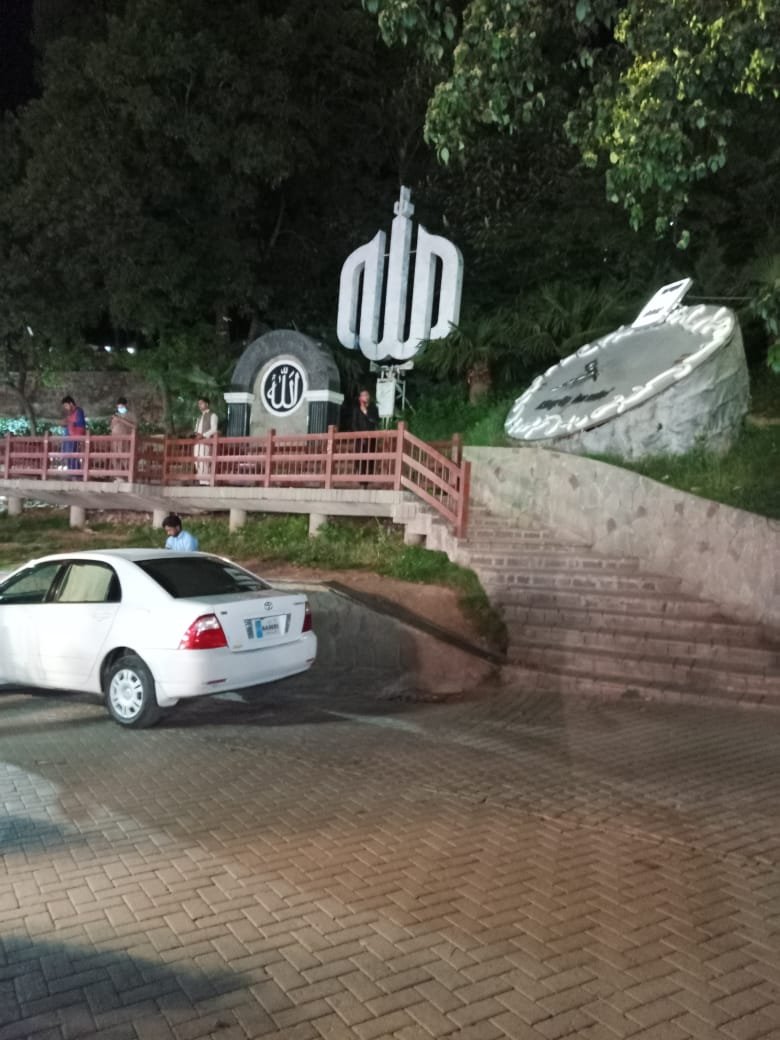 When we are in Murree feel peace and joy. After tea we decided to move mall road of Murree, I don't why I love this place; whenever you come this place is full of life. There are restaurants, coffee shops, icecreams💚, boutiques and much more.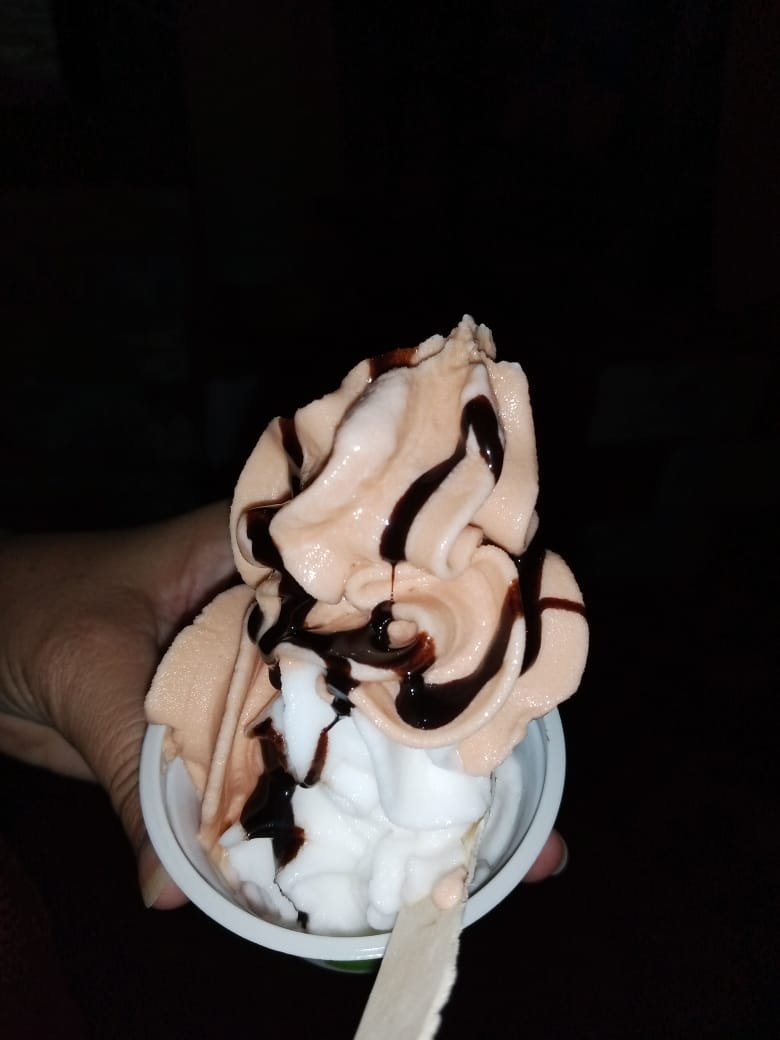 Although darkness was prevailing I tried to capture it, although it's not so clear, now after ice cream, we were moving towards the Pindi point, we often spend more time in the Pindi point due to the army headquarter this place is neat and peaceful.
Now, we decided to have some food💓, today I did not bring food from my home, and now will have some good food from Turkminsran restaurant.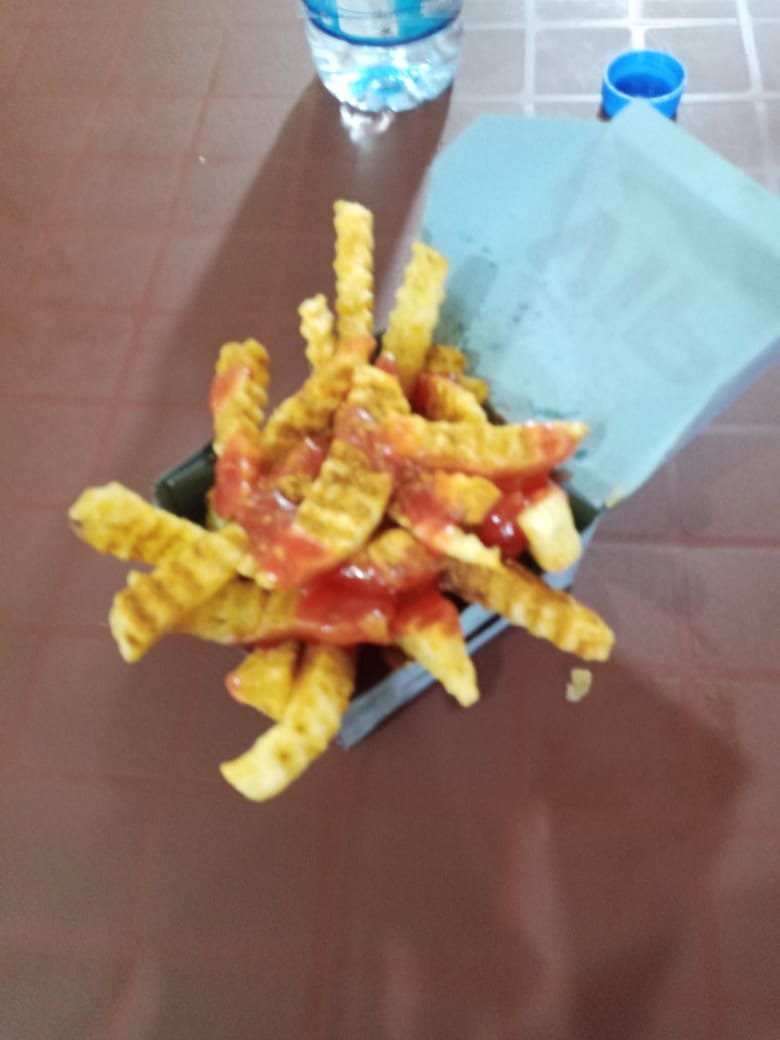 Food quality and neatness are quite satisfactory here, so I choose this place for dinner, we ordered mutton karahi 🤩along with mutton pulao and a cold drink, but one thing I mention the food is very expensive in Murree if you plan for more days bring your eatable with you. Otherwise budget will be out.


After a healthy dinner sit for 15 minutes and then decided to go to Kashmir point weather almost 19 degrees now, it was so lovely I can not express in my words, started walk for almost two hours, the mind was cool😇 and happy, 🥰because mountains beauty and weather struck me

Now, it's around 1 o clock we decided to have some coffee and snacks, moved to the coffee shop, look mall road is still full of people, everybody was enjoying the weather with kids and family..
Music and BBQ😊 smoke was everywhere on mall road.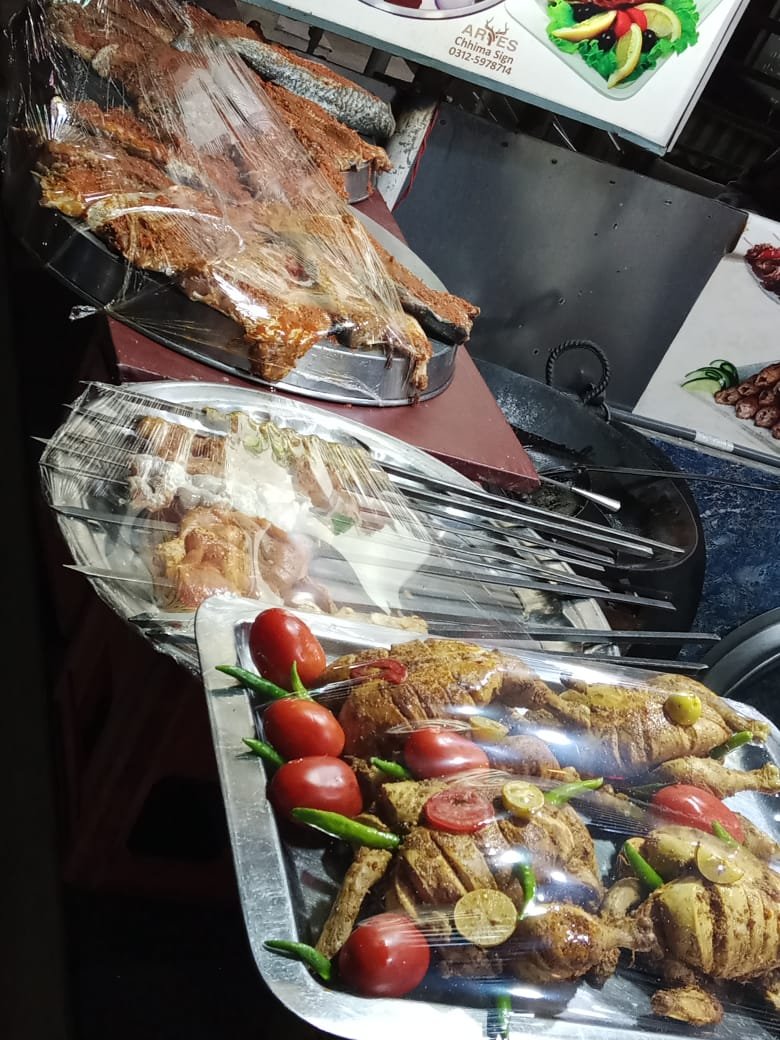 Gpo of Murree people sits for some rest 💕after the long walk.

It's time to go to a home look at the night beauty of Queen of Hills.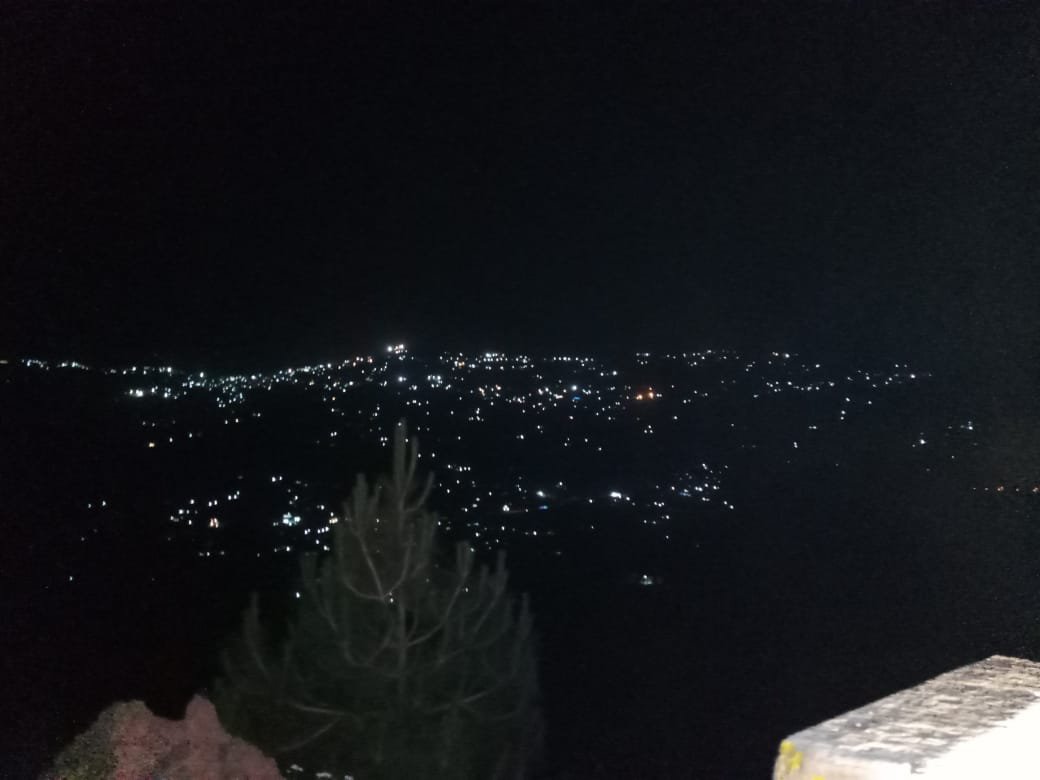 We are on the way to Murree, I love to visit Murree due to the beauty of its vegetations, mountains, and cool weather, and it's about 7517 feet height from sea level, I love why it is called mulka kosher ( Queen of Hills) ; it's Queen of mountains due to its beautiful hills.
Achievements 1post link
https://steemit.com/hive-172186/@drhira/achievement1-introduction-through-verification-by-drhira
Please guide me why i am not getting curation for my diary post what i am doing wrong guide me
Thank you