Good day ladies and gents @steemitnursery. It is a wonderful day that the Lord has made and we will be glad and rejoice in it.
My name is @vibrant6689. I want to cease this privilege to share with you my good friends how my day went.

.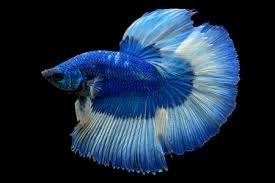 Siamese fighting fish or fighting beaters
It was a wonderful Wednesday morning. The cool morning breeze had found it's way indistruptedly straight into my room with it's maximum concentration on my bare body. An experience that sent my subconsciousness on an erand into an unknown destination in the dream world.
The sleep was getting more sweeter. Just when I was almost at my destination to pick up the egg of life in the unknown world, boom💥💥!!!!!, My phone ranged, a reminder of an appointment I had already fixed to meet with my boss today in his ornamental fish farm.
I woke up immediately, checked my time. It was already 6:14am. We had planned to meet by 6:30am. So I was already running out of time. Therefore, I hurriedly said a brief prayer, took care of my breath. For want of time, there was no need for shower nor breakfast.
Off I zoomed to the junction where I grabbed a tricycle that conveyed me to the farm.
I arrived at the farm at exactly 7:01am. Already behind time but it was still fine.
Just as I earlier mentioned, what is cultured in this farm are ornamental fishes. Before now, we had a particular fish species known as fighting beaters in large quantity left in many containers where they swim around and live in temporarily before they will be taken to appropriate confinement.
Fighting beaters are bottom feeding fish, they develop better and becomes more beautiful when you put them solely in a jar. We presently have not less than 180 jars and two racks/stands. So our work was to do thorough washing of the jars as well as the stands or racks so that we can individually isolate the fish into the jars.
At around 7:30am, we kicked off with the work of the day, washing of the jars, washing of the racks, putting the fish into the jars and water changing..... Let's see some pictures...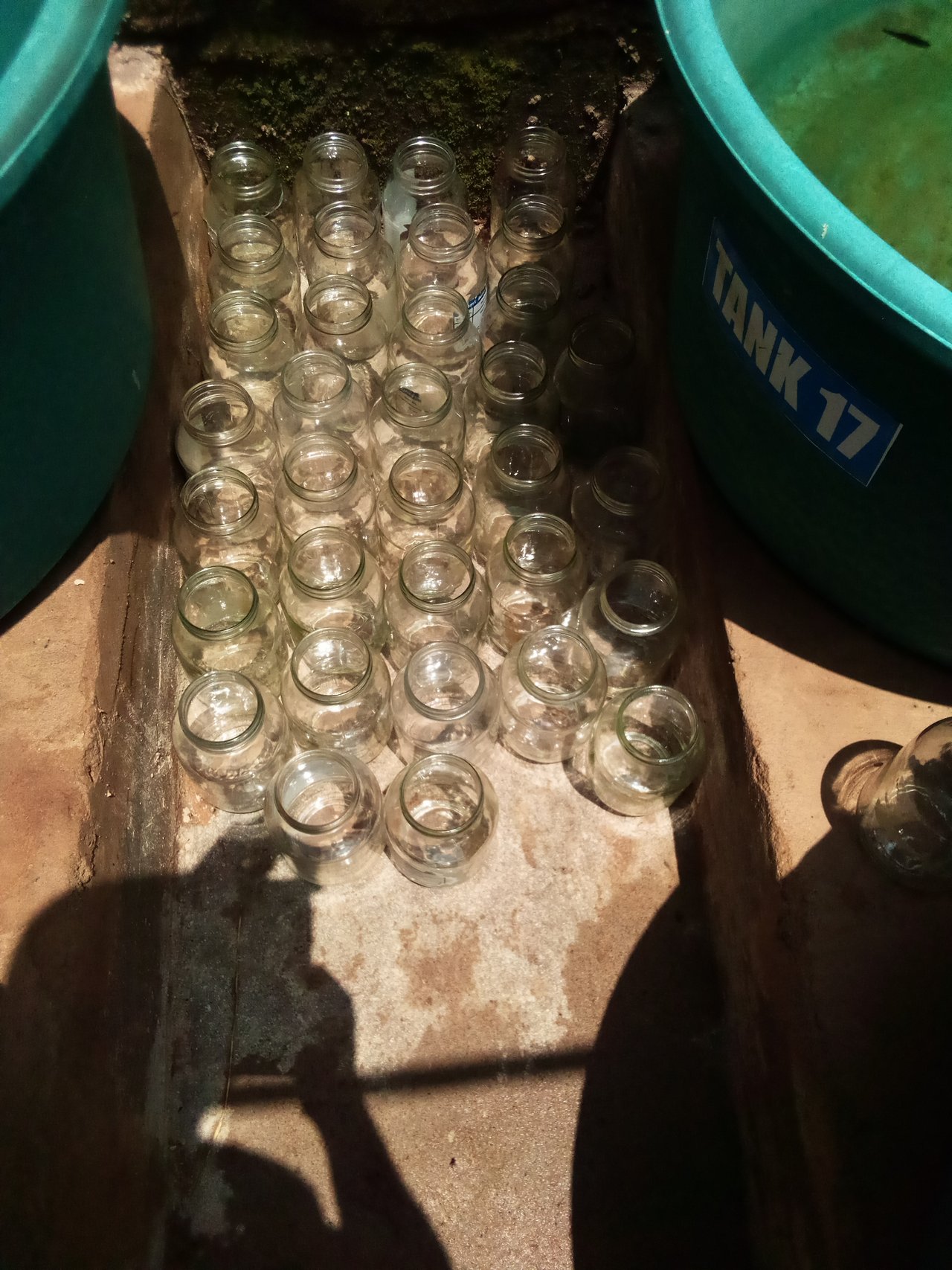 Few of the jars


_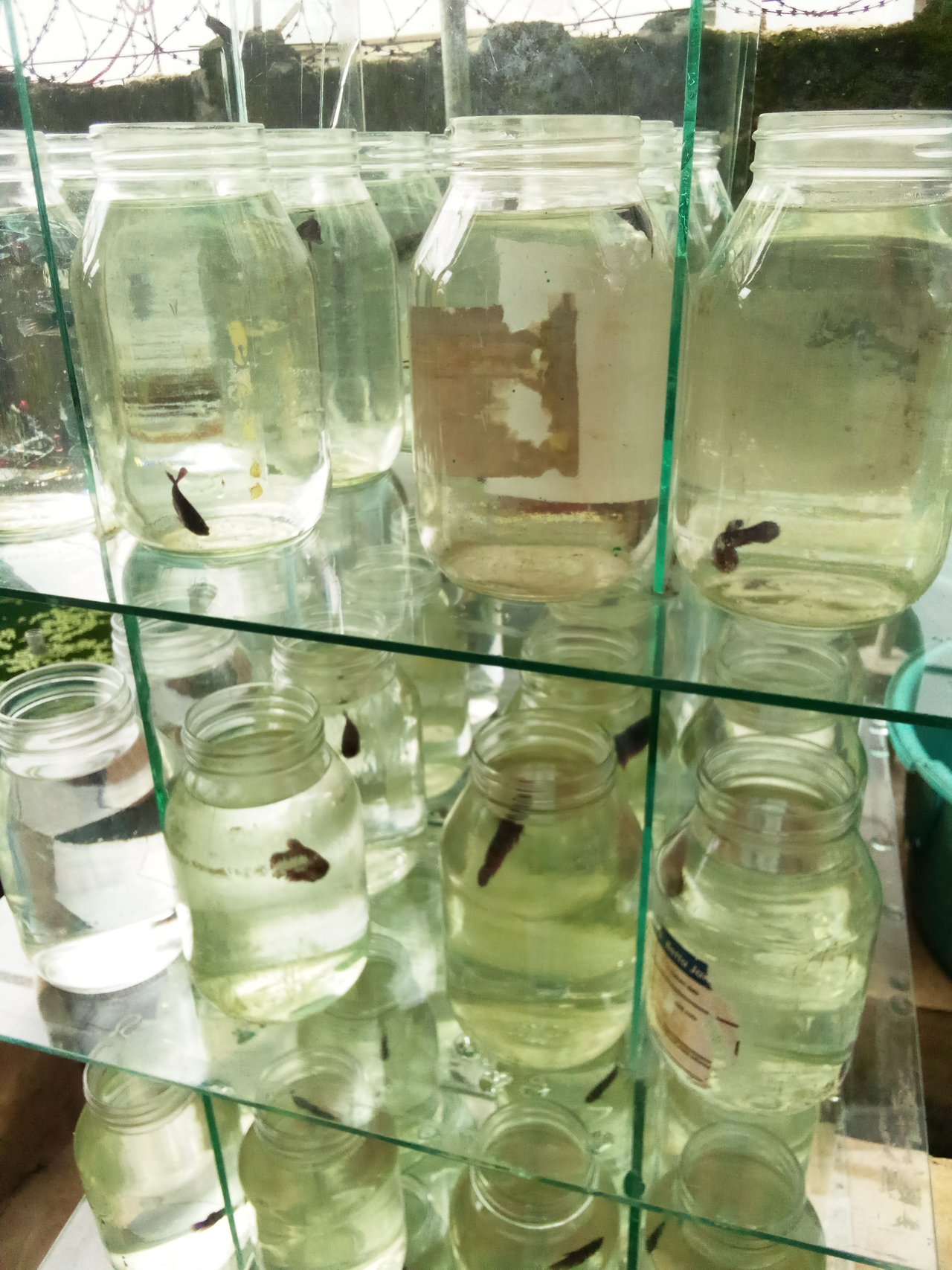 Jars carefully arranged on the rack with fish inside them.


_
Apart from the fighting beaters, we also have other different ornamental fish species like...👇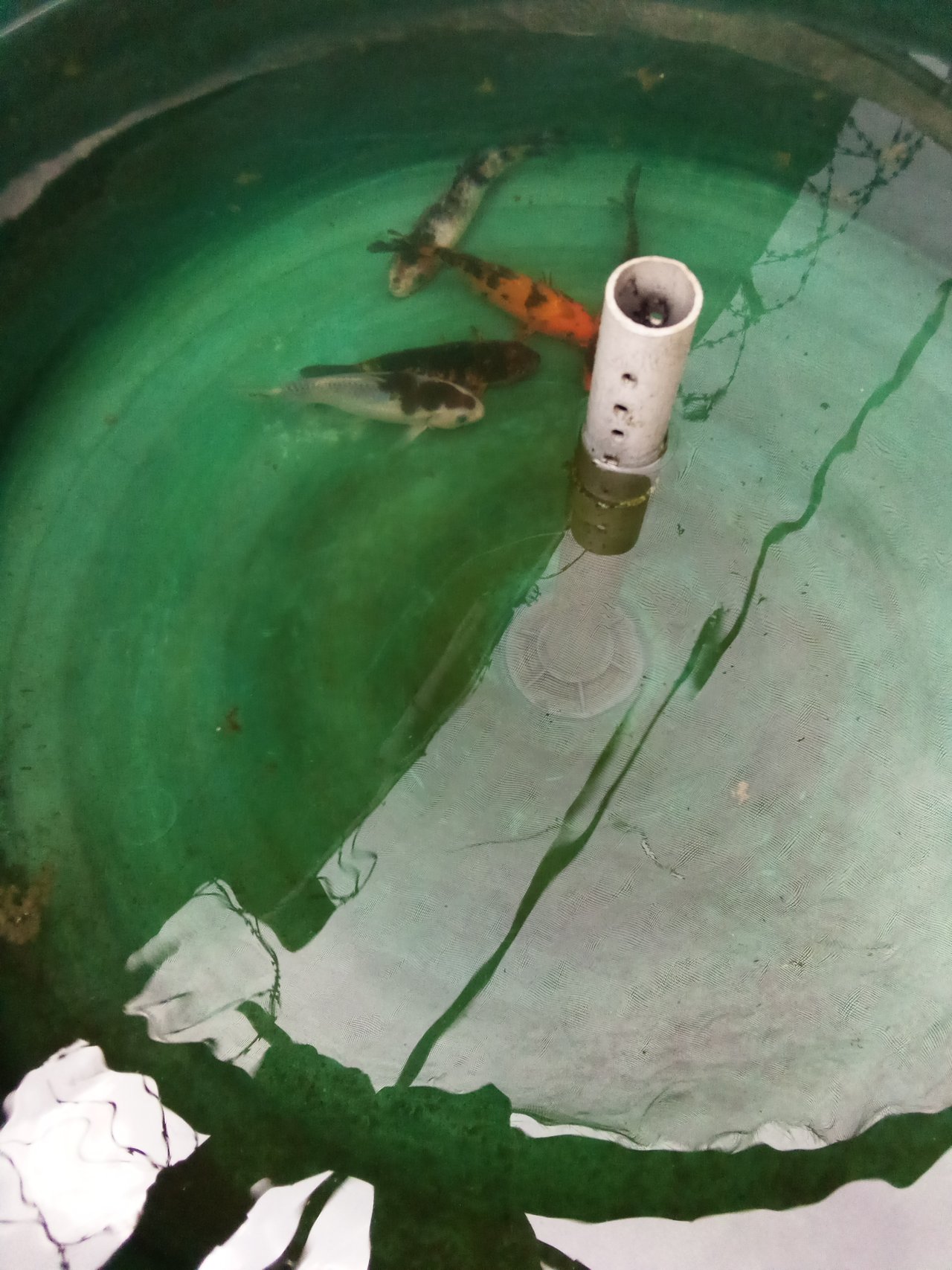 Kio fish


_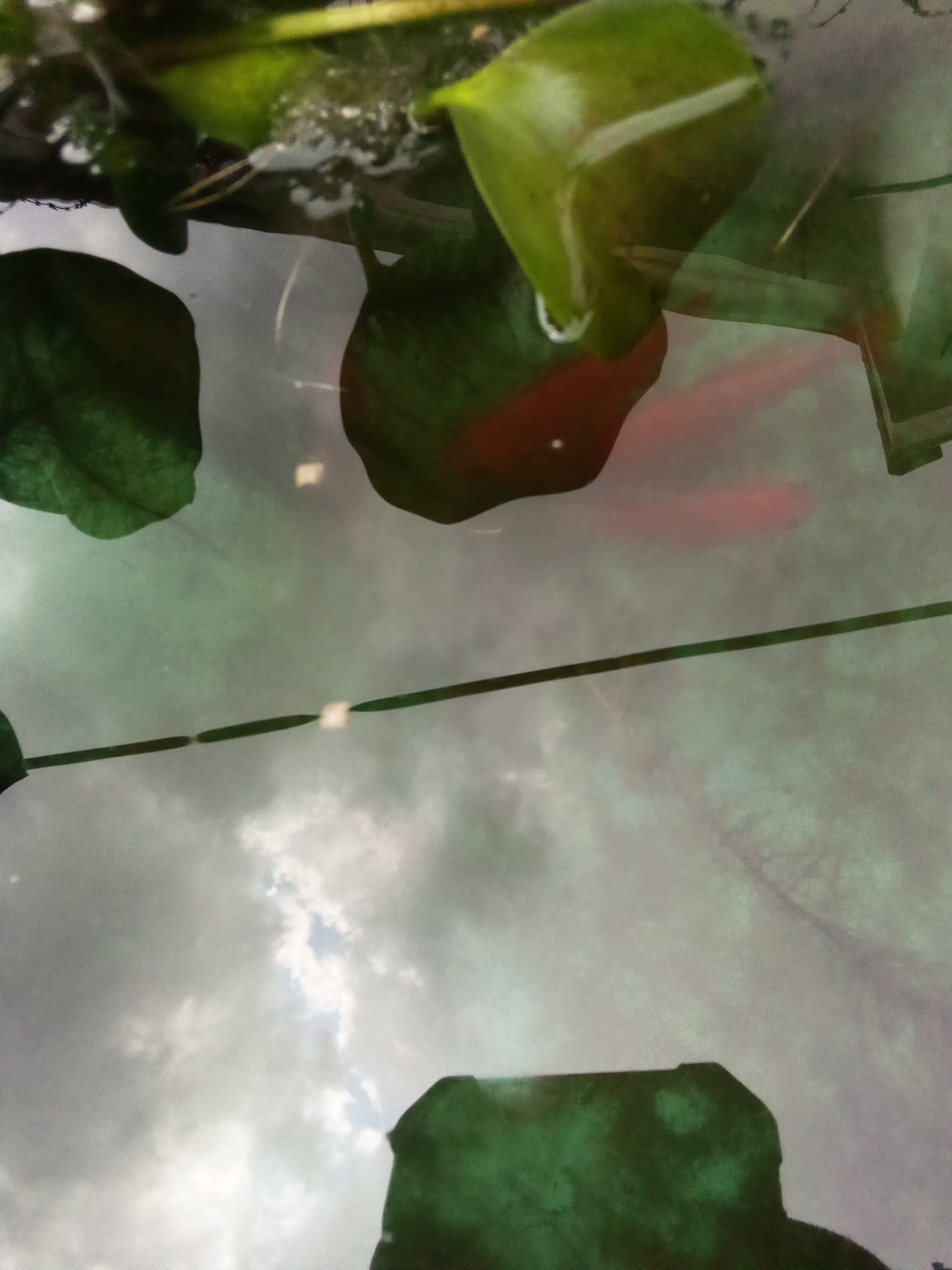 Gold fish
And lots more.


_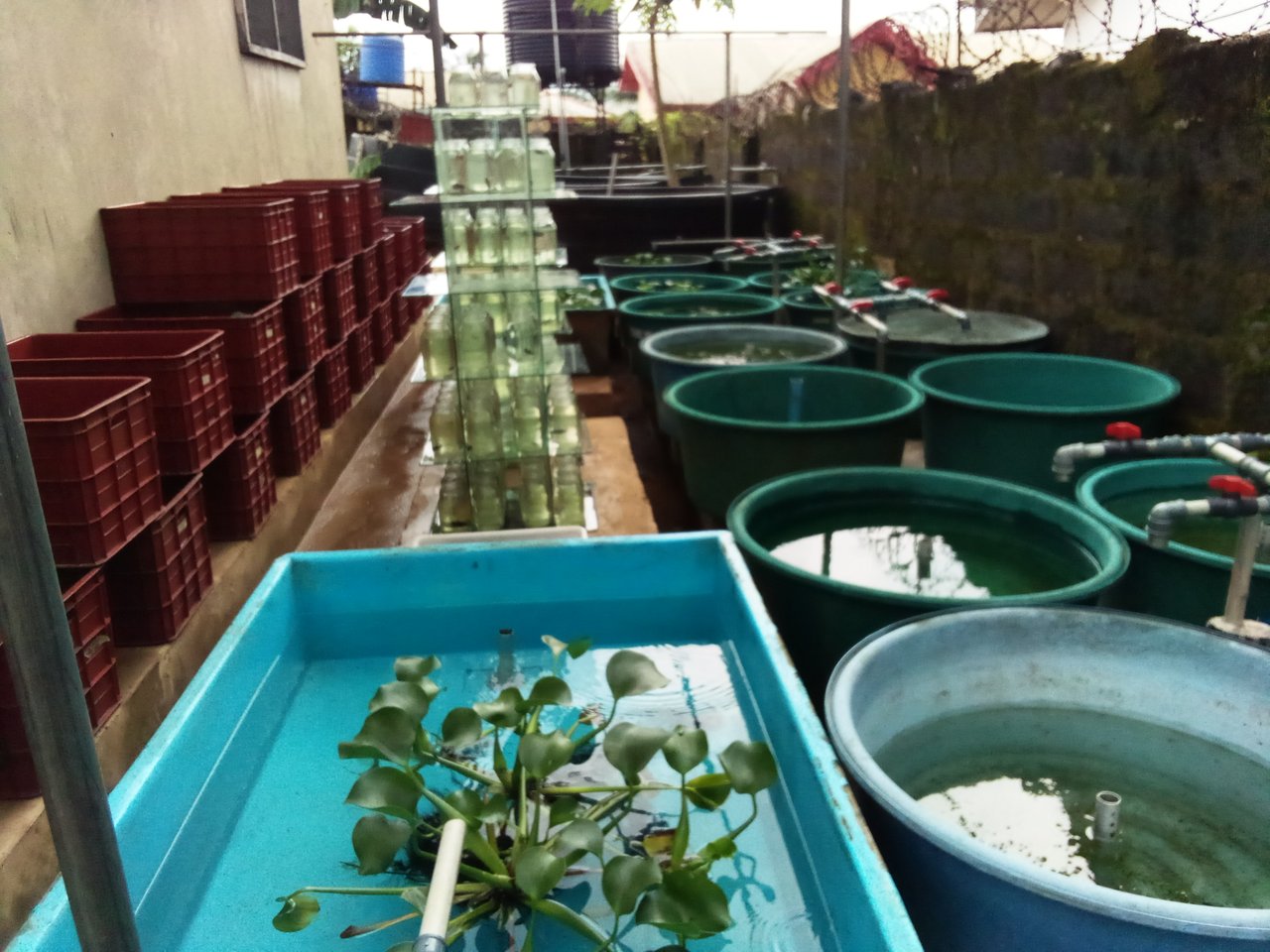 General overview of the tank layout.
We culture not less than ten ornamental fish species in this farm.
Due to focus and seriousness at work, we were able to finish the work very earliar than expected, at exactly 4:53pm.
This was how my day went, hope it's worth your time.


Regards to...
@steemitNursery
@steemitblog and all the moderators of @steemitNursery