Clarkfield is a small town just north of Melbourne, Australia.
There isn't much there except a train station, but that's enough for me to amuse myself.
An overhead gantry looking very lonely.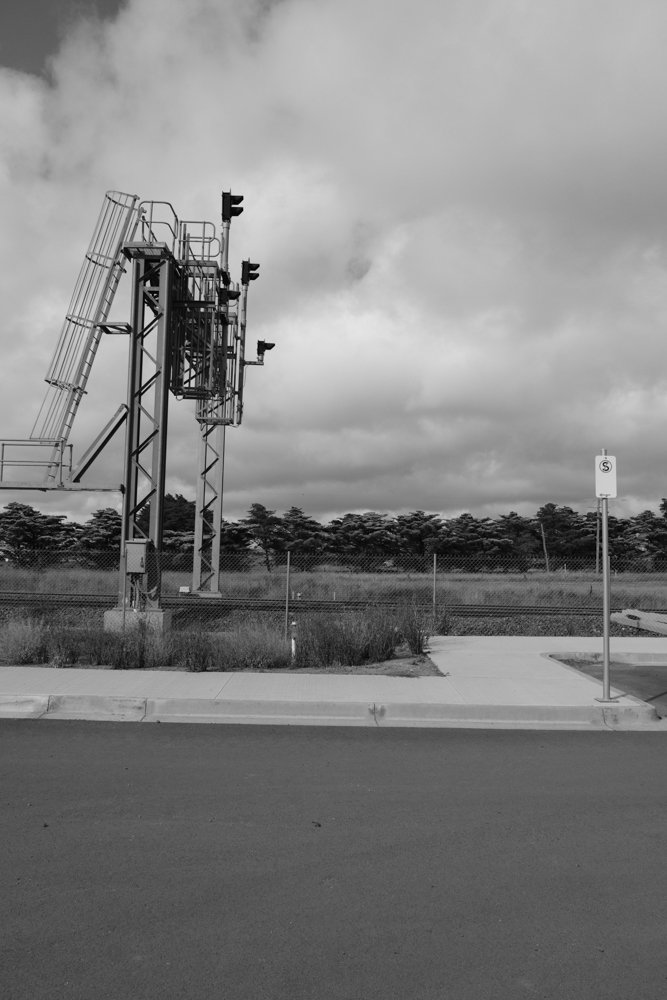 Given there is only a train once a hour or so, I was very lucky to see this: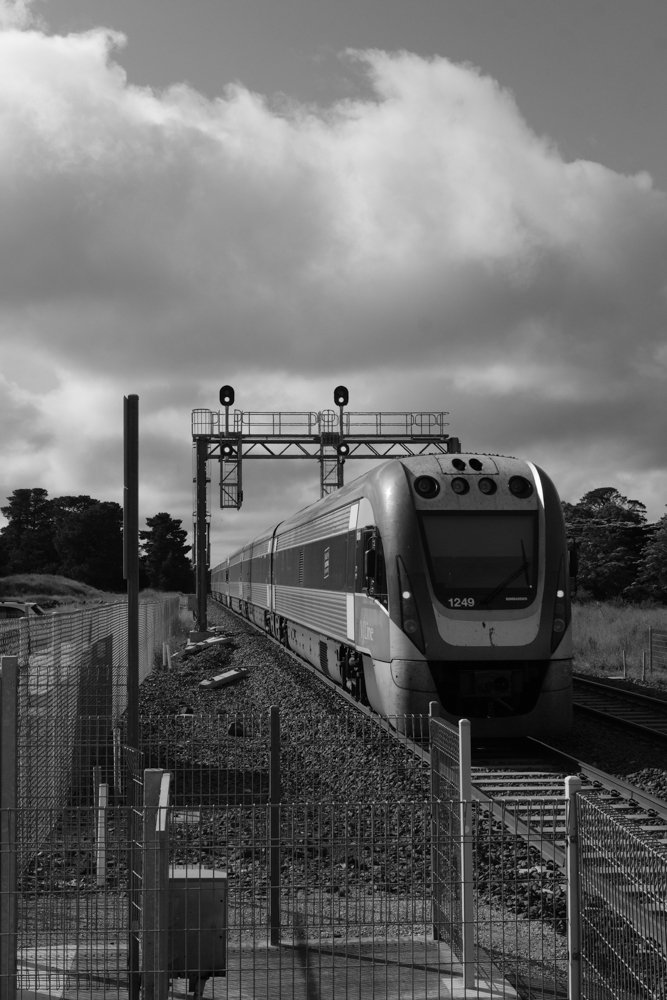 There is something romantic about public phones, the though of someone lost calling for help...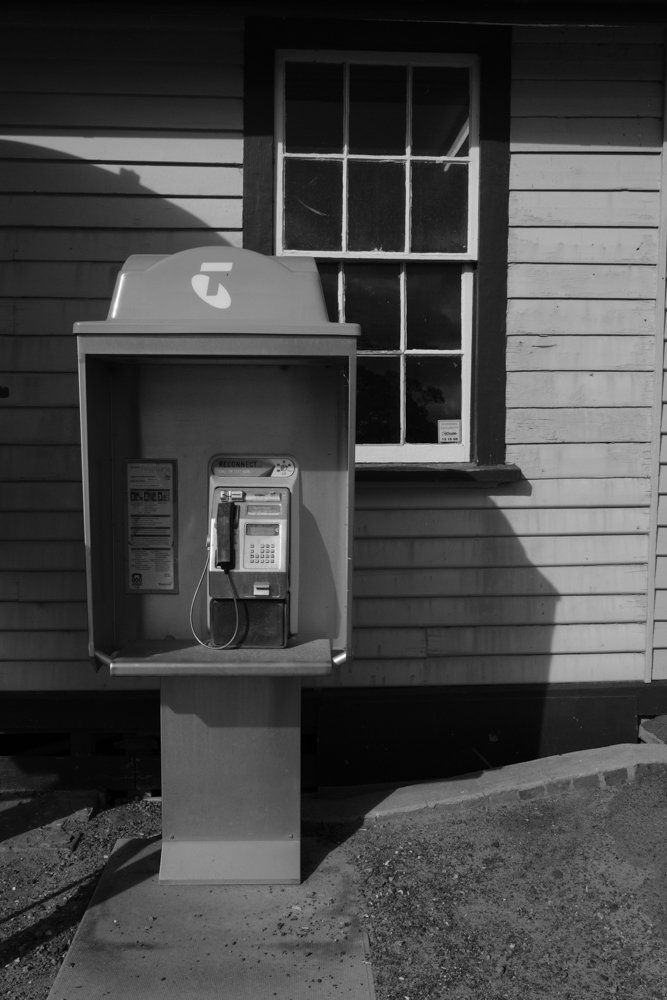 Hope you enjoyed this little vision into rural Australia