Here at steemit we hear, we talk a lot about whales, which are users with, let's say, more reputation or more powers. I don't know these whales, but there have been some very famous whales. One of them is Moby Dick the Great White Whale.
This whale or sperm whale, which is also called this way, was a story based on a book, a novel, whose author is: Herman Melville published in 1851. It tells the adventure of the whaling ship Pequod, guided by Captain Ahab, Ishmael and the harpooner Queequog in the obsessive and self-destructive pursuit of this white whale of which I had already heard stories.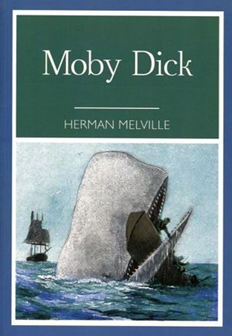 Among the information I could find, it is said that this story could be based on real facts. It was so successful that it was made into a movie, the first one was in 1956, directed by John Huston and starring Gregory Peck, Richard Basehart, Leo Genn, James Robertson Justice, Orson Welles, Harry Andrews and based on the book "Moby-Dick" by Herman Melville, for the movie the script was written by Ray Bradbury and John Huston.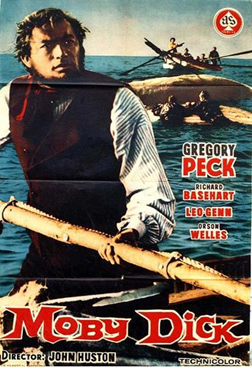 In the film, Captain Ahab, at the helm of the whaling ship, the Pequod, and his crew members who were engaged in whaling on the high seas.
The ship goes out whaling, Ahab has a manic obsession, which is to kill a white whale that years ago tore off his leg. The white whale is a sperm whale type. From that moment on he uses his wooden leg.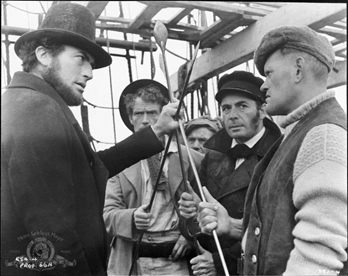 Movie scene.
I haven't seen the whole film because of technical problems, but I did see some of the scenes, it's exciting, action-packed, like the ones I'm sharing with you here:
According to film critics, this scene is considered the best. I asked my mom if she had seen this movie, she said yes, she remembers the first one more than others.
Director John Huston won awards: New York Film Critics Circle Awards, National Board of Review, Sindacato Nazionale Giornalisti Cinematografici Italiani for this film.
Because then other films, series, even cartoons were created about this sperm whale or great white whale.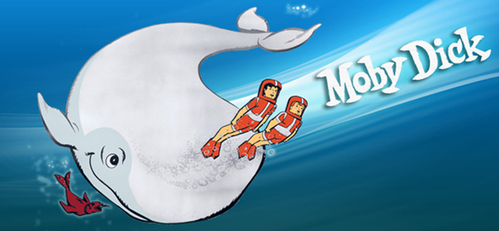 Luckily the film and those animated series are searchable thanks to technology, so I'll be watching them little by little. Since I'm among whales, I want to meet them ha ha ha.