Hello steemian friends
On this occasion I will share a photo about insects to all my friends, I found this insect photo when I was deliberately looking for an object for me to post on the steemit platform.
When I was walking around to get an object that I could photograph, I found an insect-like star that was perching on the trees, and I was interested in capturing it with my smartphone. After I took the photo, I finally found out about the Latin name of this animal which is often referred to as Braconidae.
The Braconidae are a family of parasitoid wasps. After the closely related Ichneumonidae, braconids make up the second-largest family in the order Hymenoptera, with about 17,000 recognized species and many thousands more undescribed. The morphological variation among braconids is notable. They are often black-brown (sometimes with reddish markings), though some species exhibit striking coloration and patterns, being parts of Müllerian mimicry complexes. They have one or no recurrent veins, unlike other members of the other family in Ichneumonoidea (Ichneumonidae), which usually have two. Wing venation patterns are also divergent to apparent randomness. The antennae have 16 segments or more; the hind trochanters have two segments.Wikipedia
These are some of the photos I took with my smartphone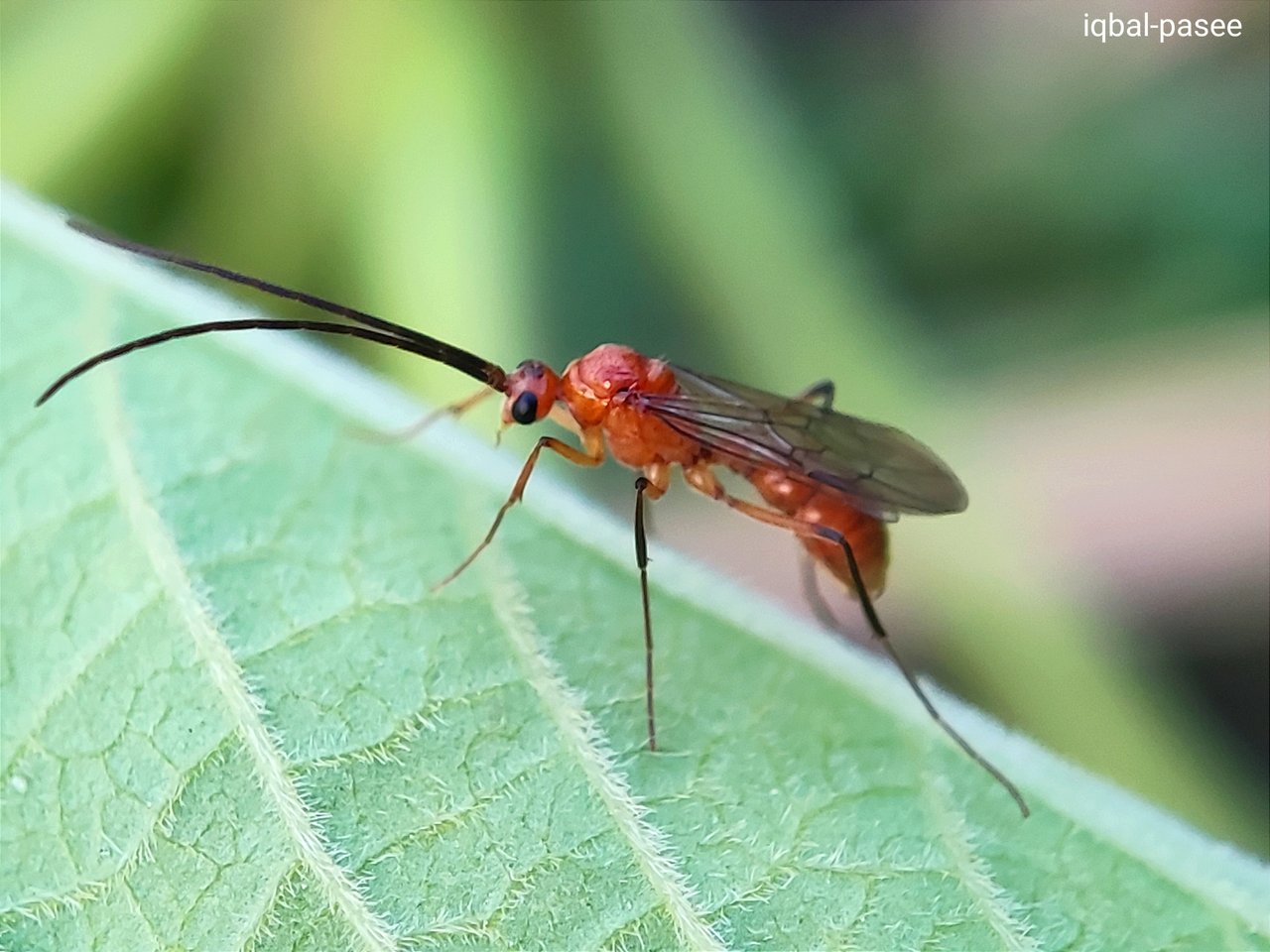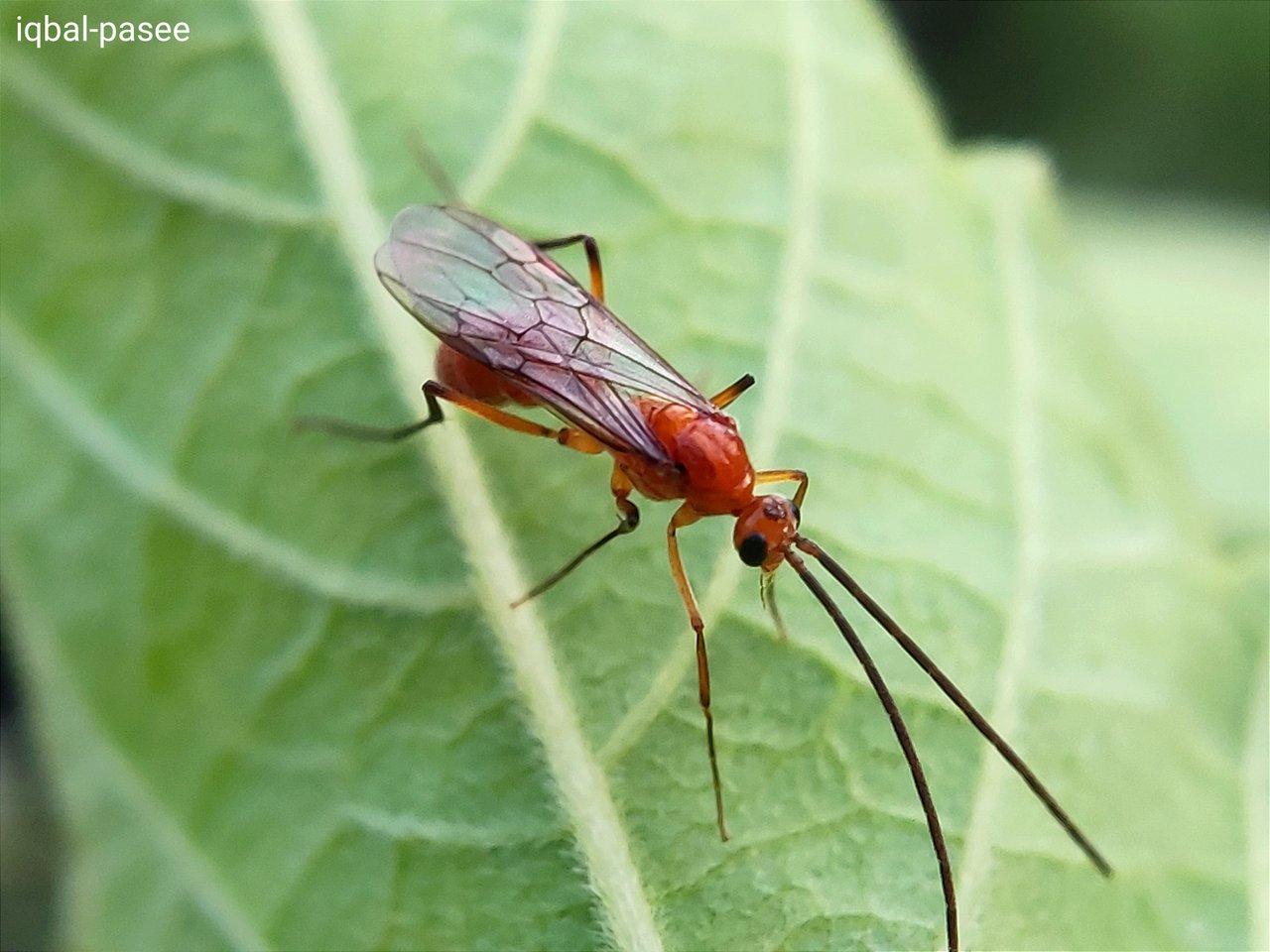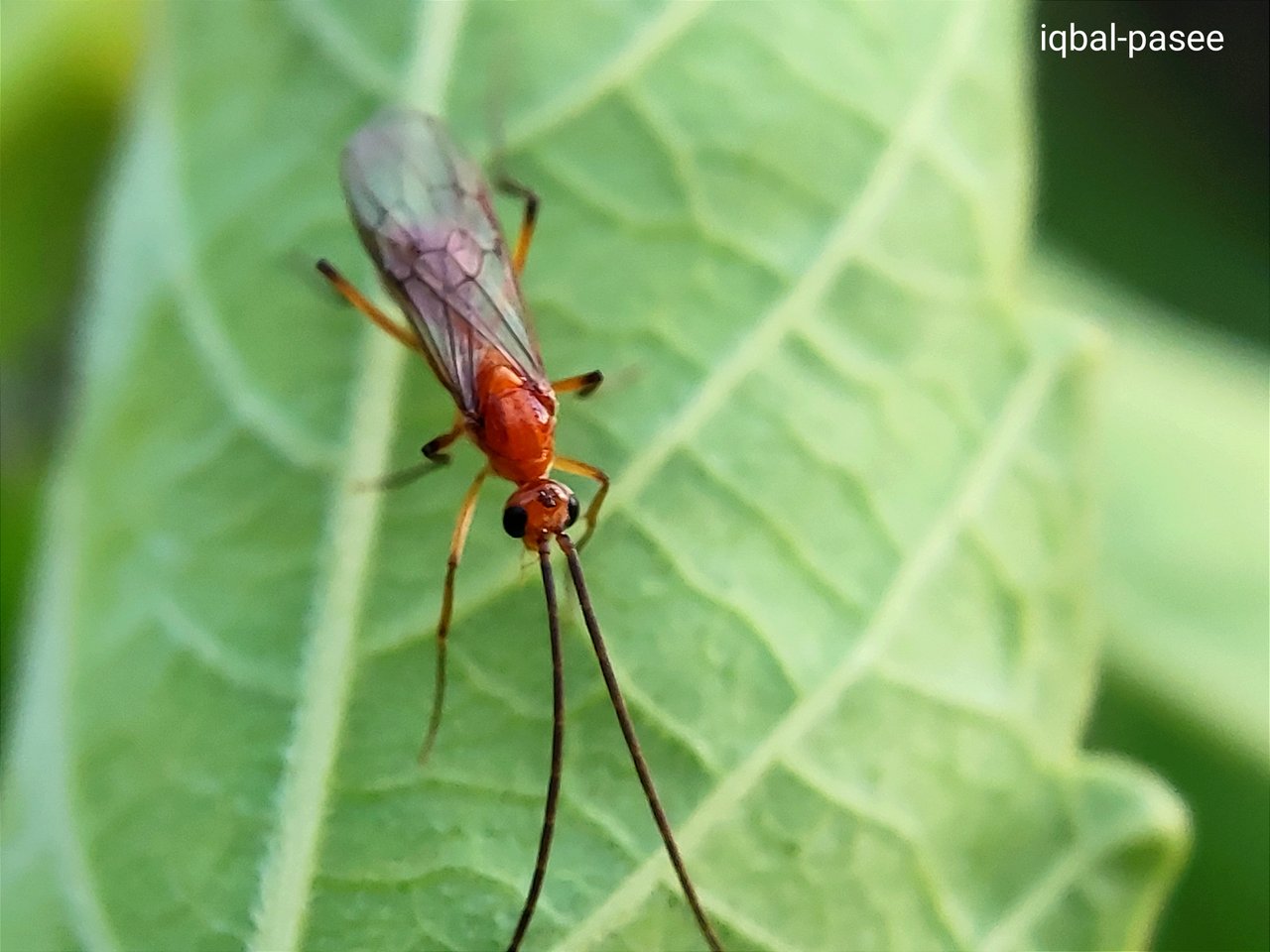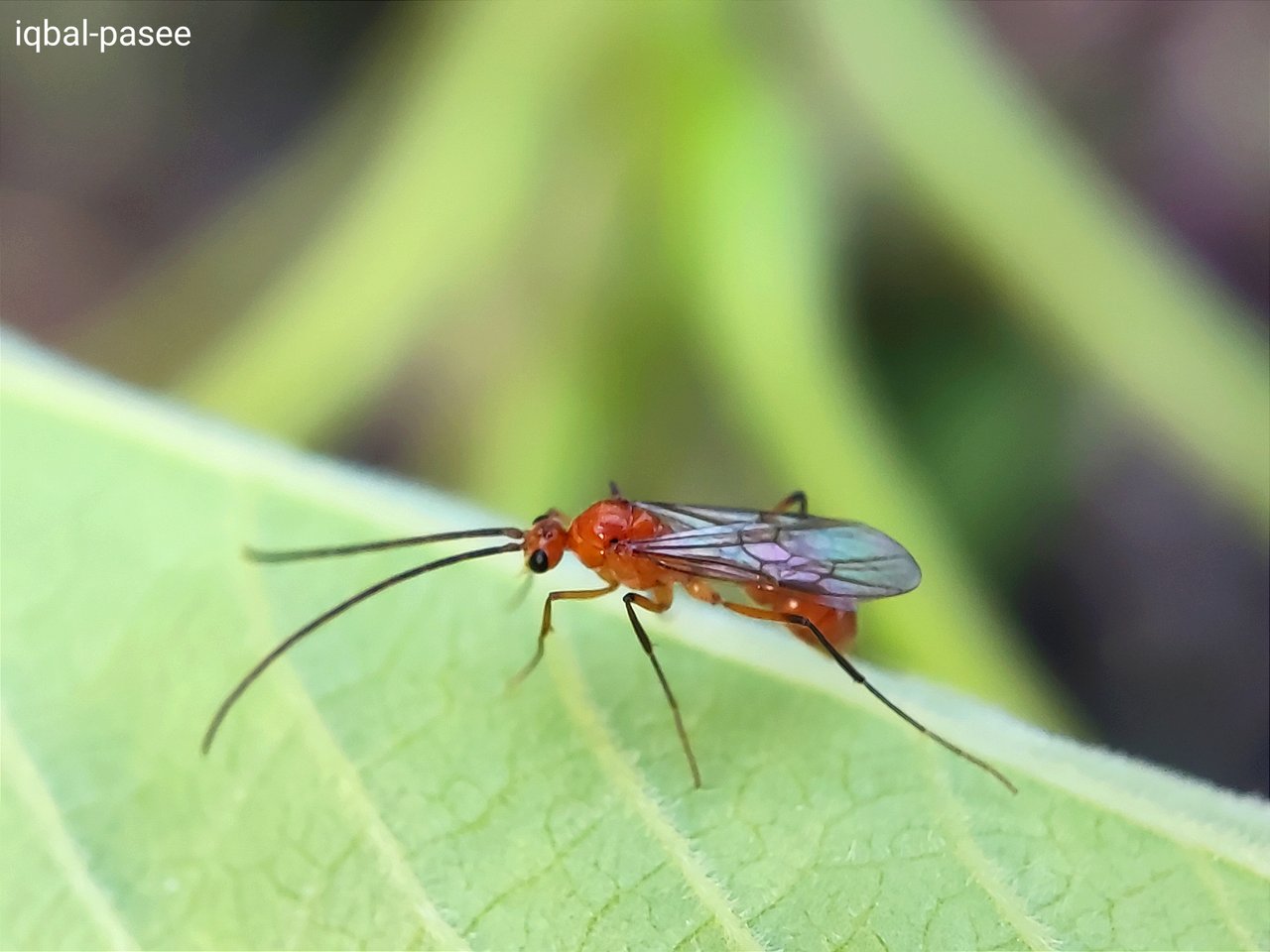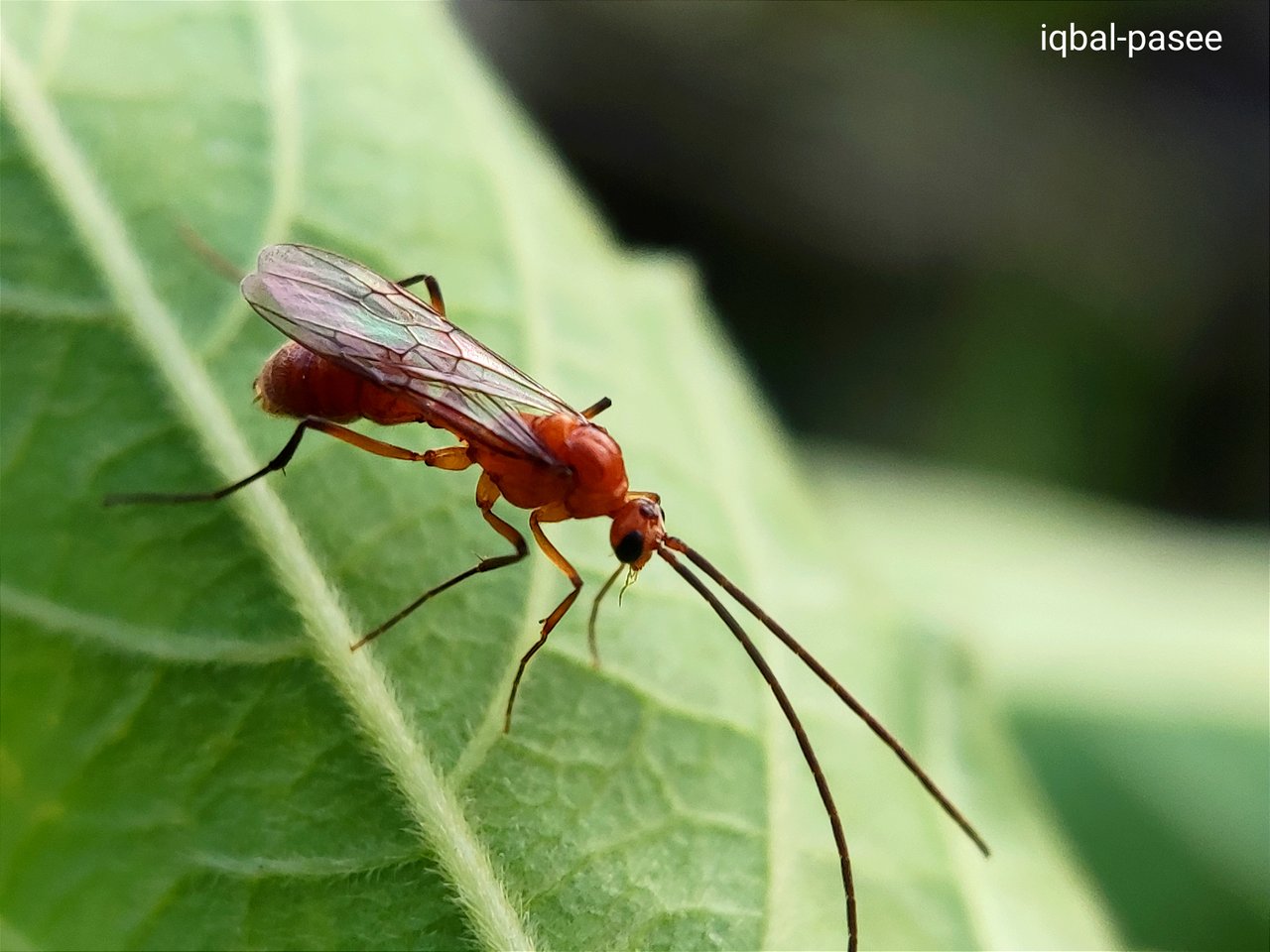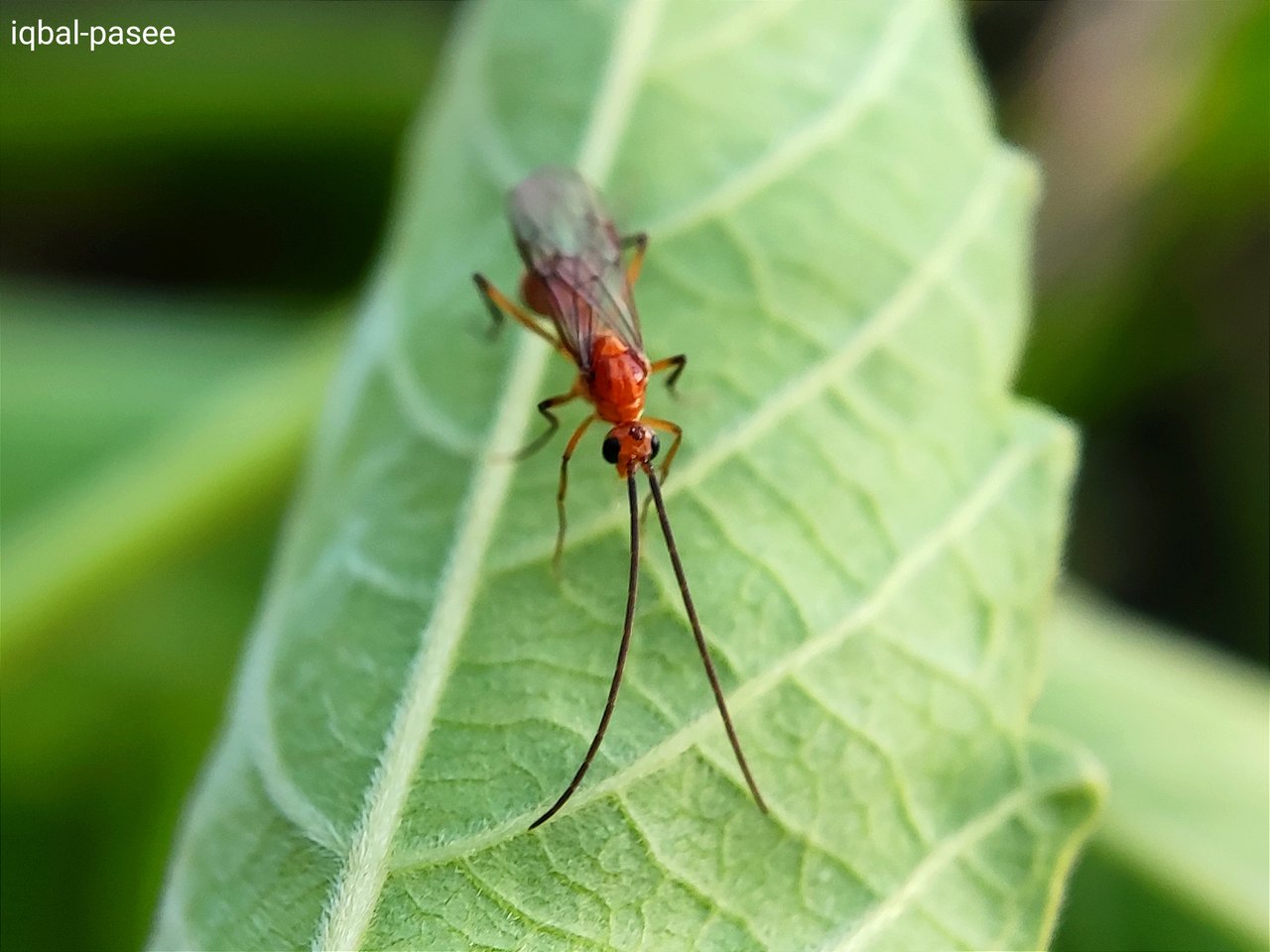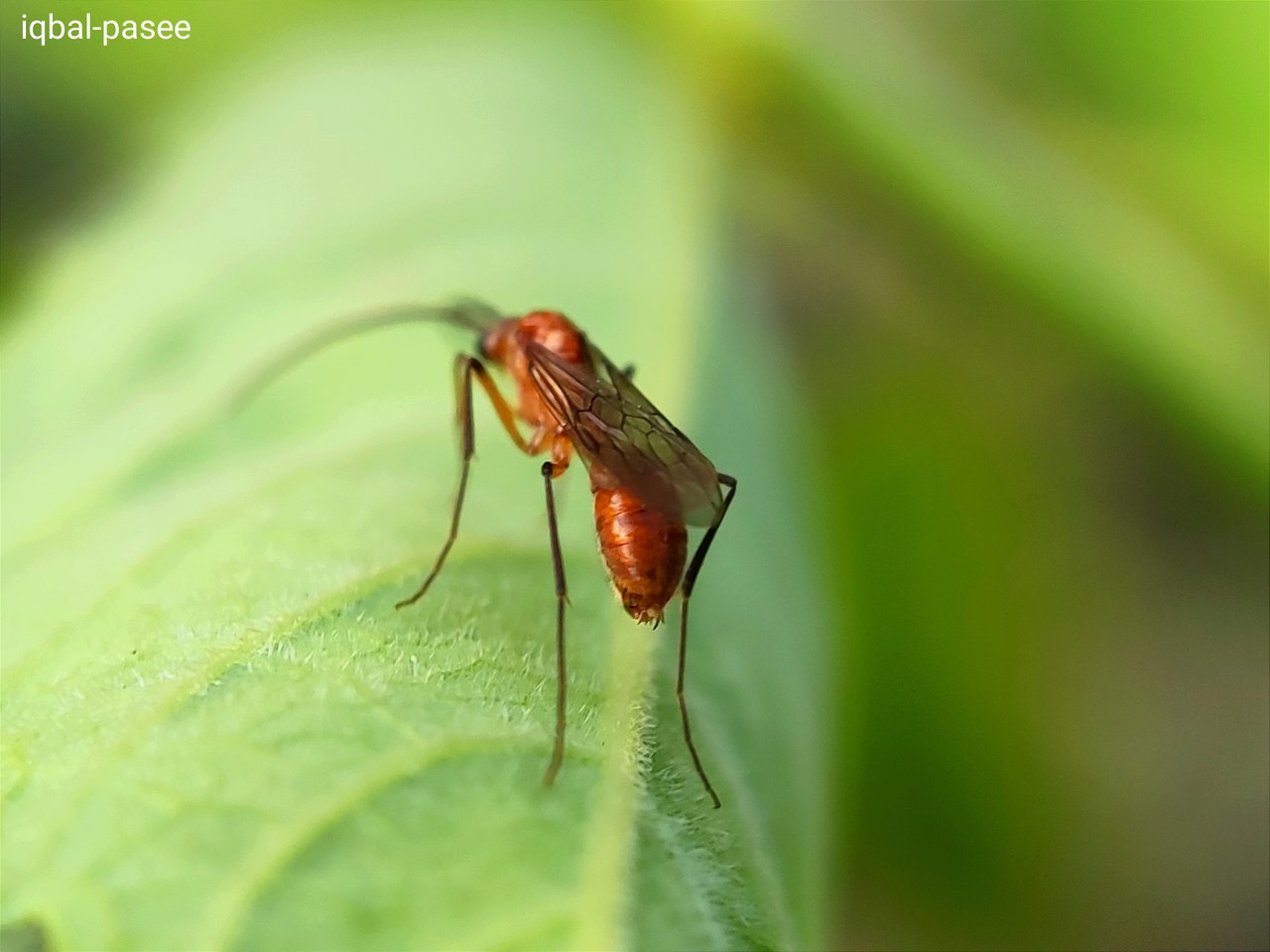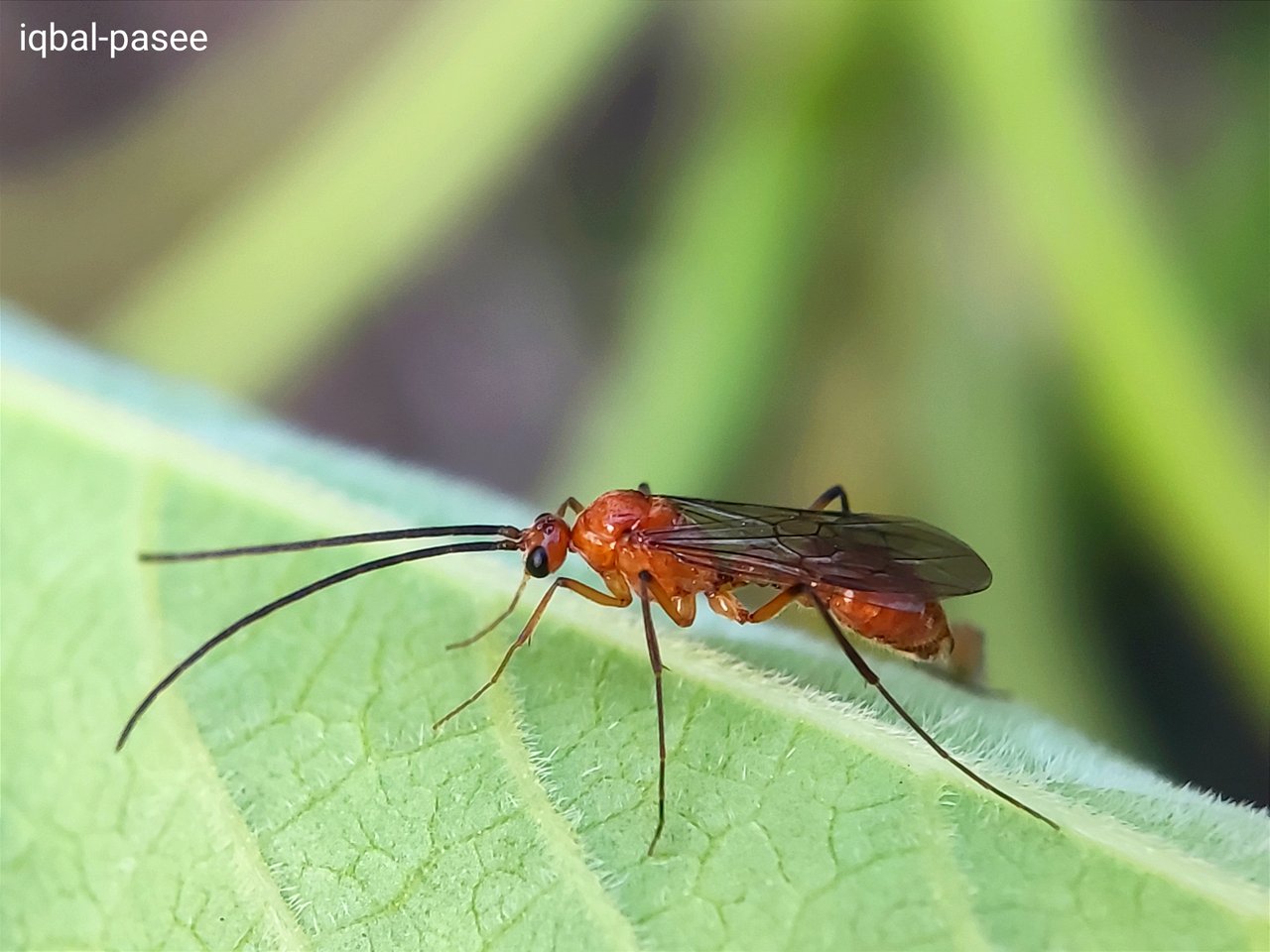 ---
| Fotografi | Braconidae |
| --- | --- |
| Lokasi | Aceh - Lhokseumawe |
| Kamera | poco f3 |
| Fotografer | @iqbal-pasee |
SALAM KOMUNITAS STEEMIT INDONESIA