Today I came to a party which was held in my own village. As usual, every time there is a party, all the residents of my village come together to help make the party a success. Everyone works with their respective tasks.
---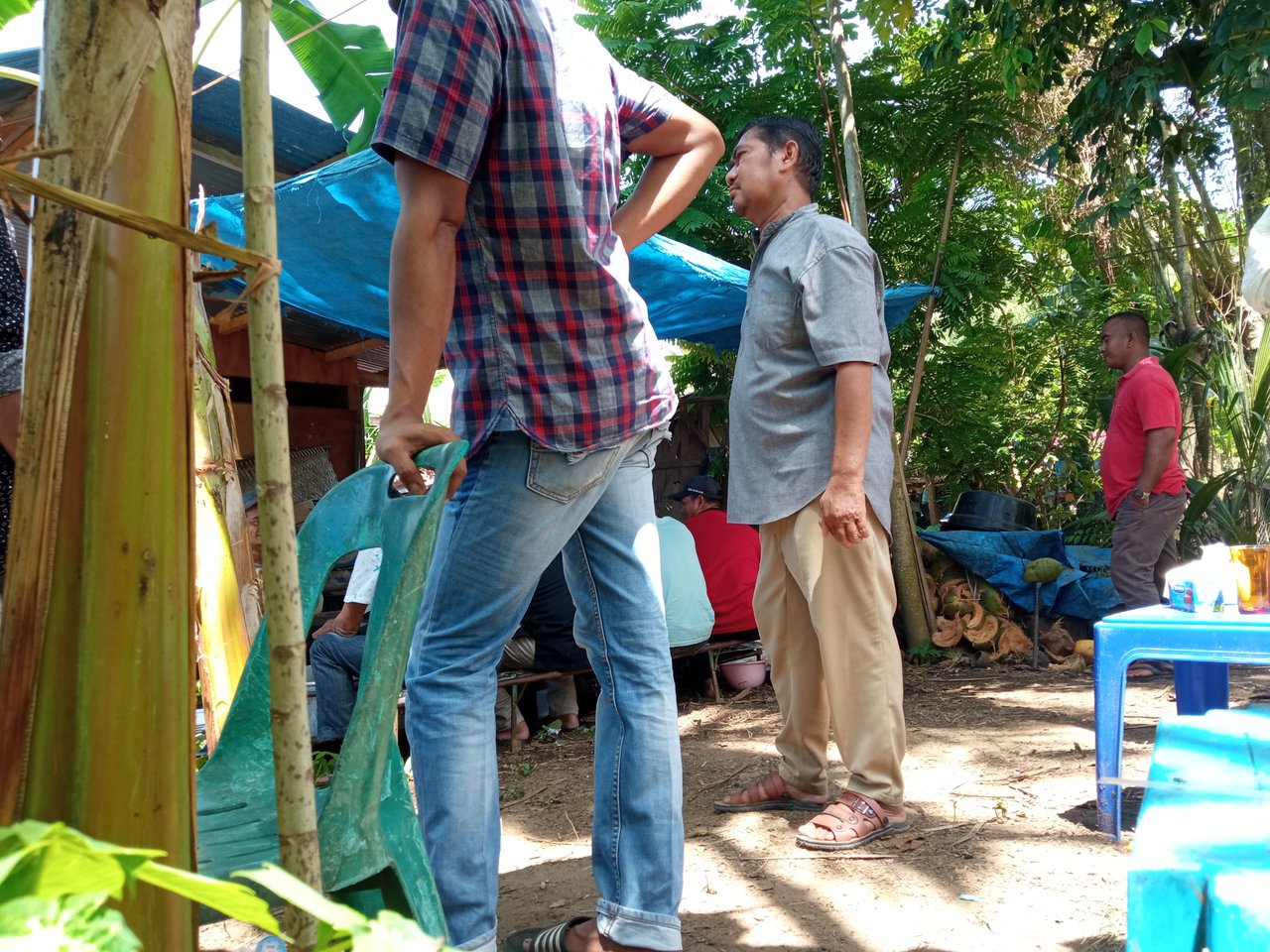 ---
Incidentally, the party holding today's party is still a relative with me. He is my cousin, of course I am very excited to help the event. After getting tired of washing dishes, I rested for a while with other friends while enjoying a fresh drink served by the host.
---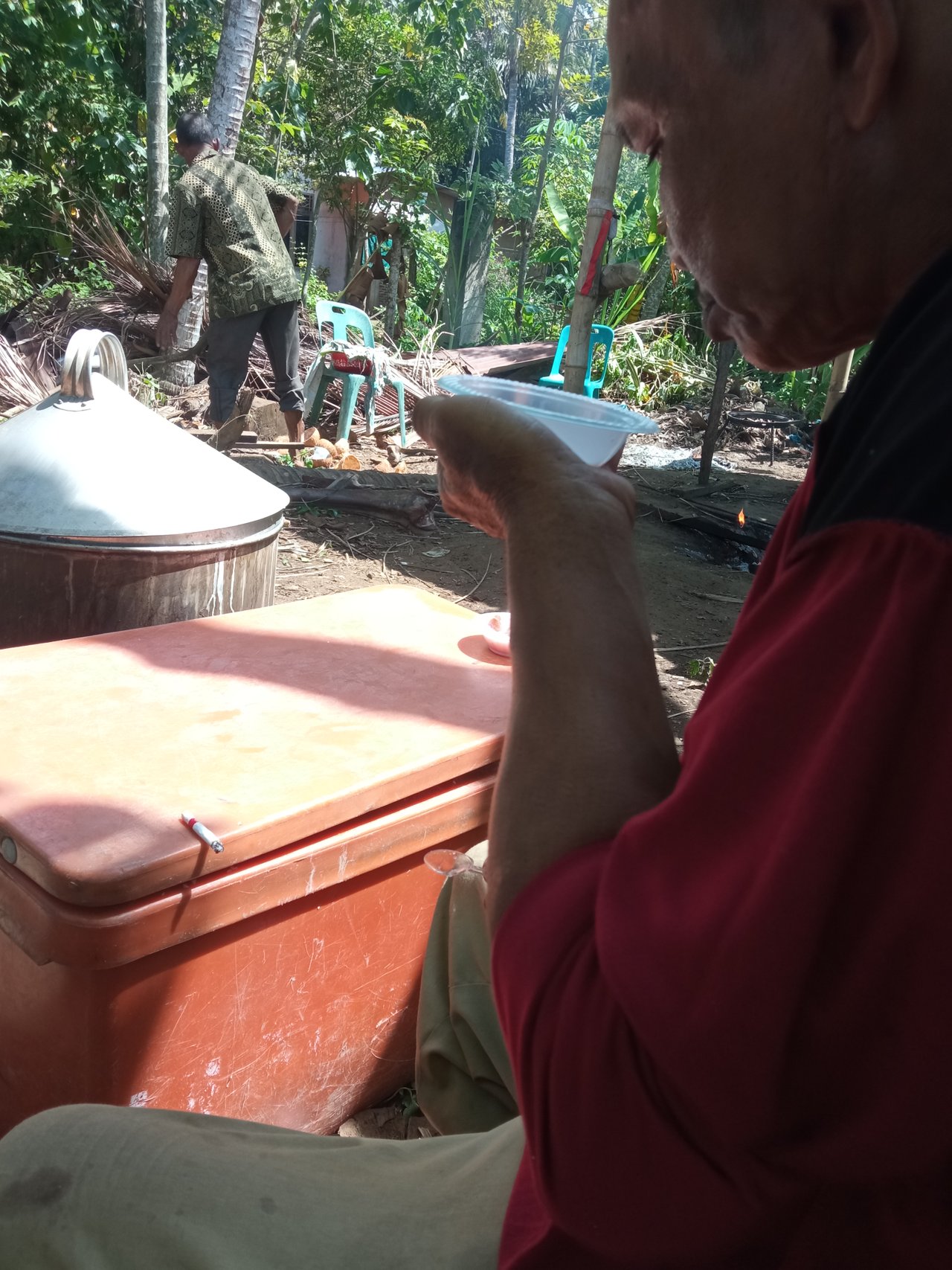 ---
This is a portrait of one of my villagers enjoying delicious sago porridge.
---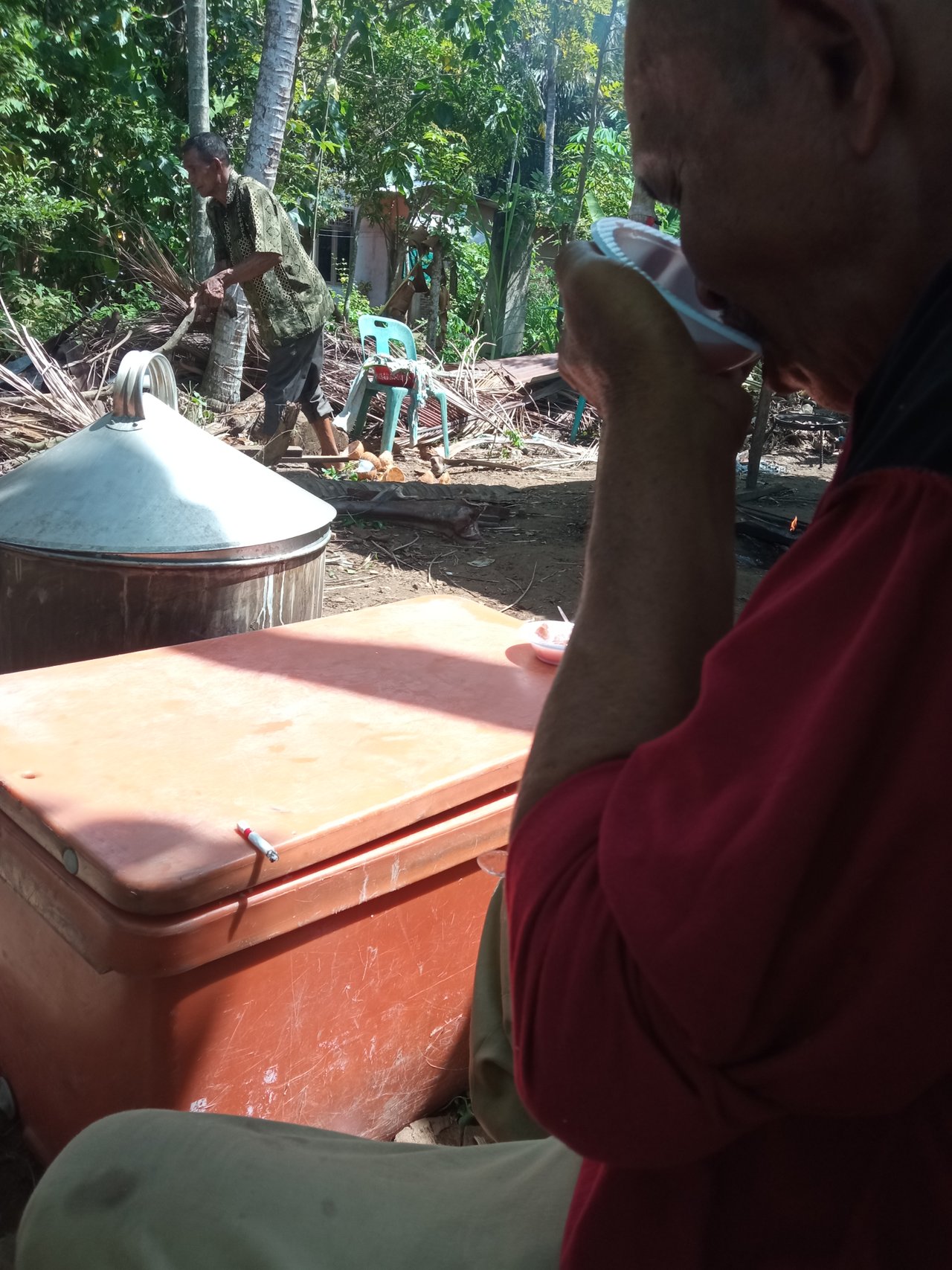 ---
My friend looks very hungry eating sago porridge. It tastes very good and savory, because it is given coconut milk and red syrup. I also tried the sago porridge, and it really made me addicted. Because it tastes really good.
Thank you.
| Number | Category | description |
| --- | --- | --- |
| 1 | Image | The scene at the party |
| 2 | Shooting location | at the party house |
| 3 | Photographer | @fackrurrazi |
Regards