Hi all.
How are you today, I hope you are in good condition and your activities are always smooth today and so on. This time I will share a photo of a spider dueling with a fly.
---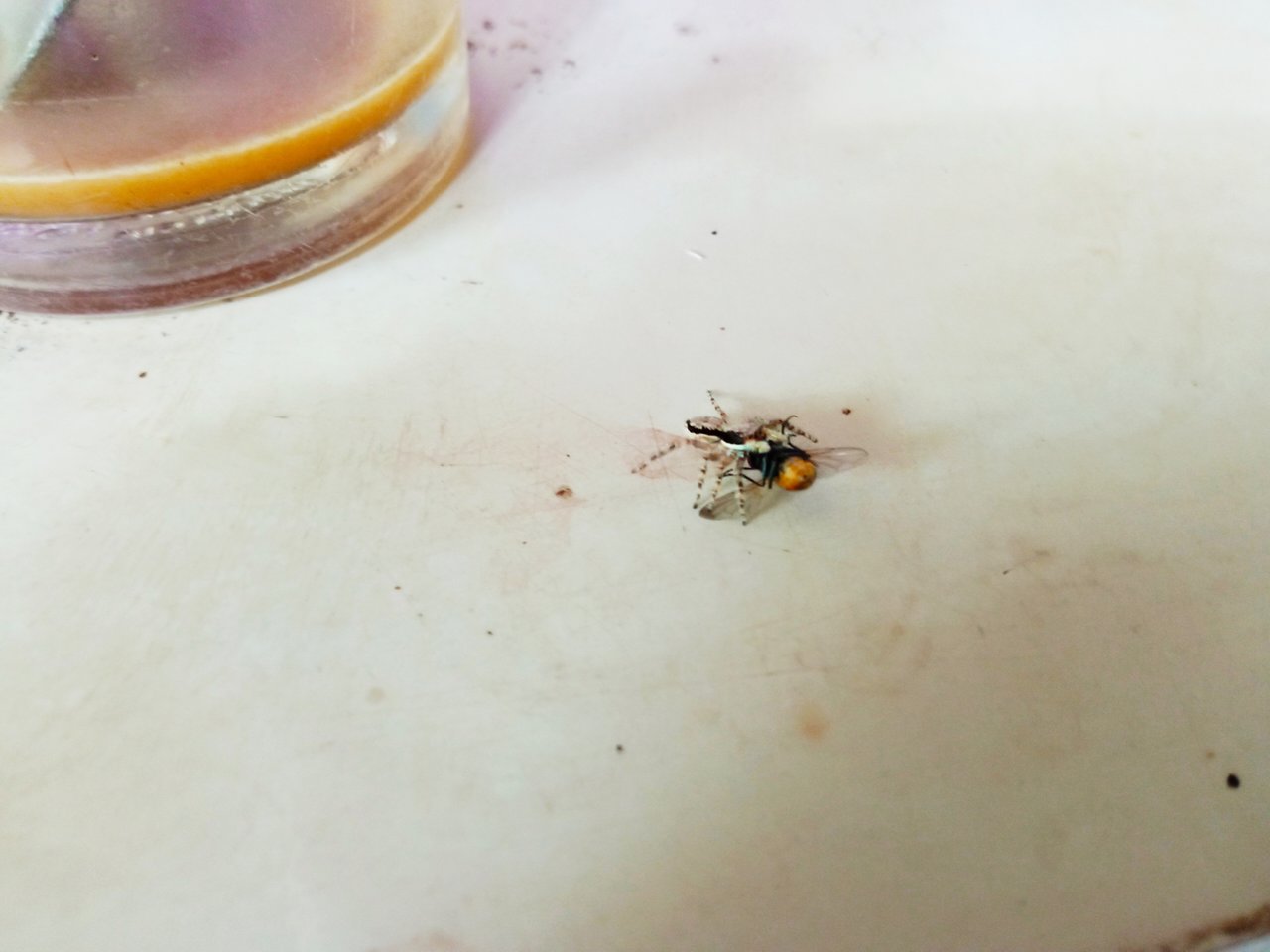 ---
At first the fly was standing on a glass filled with Nescafe water that I drank. Then suddenly a spider came and immediately attacked the fly until there was a fierce battle between the two.
---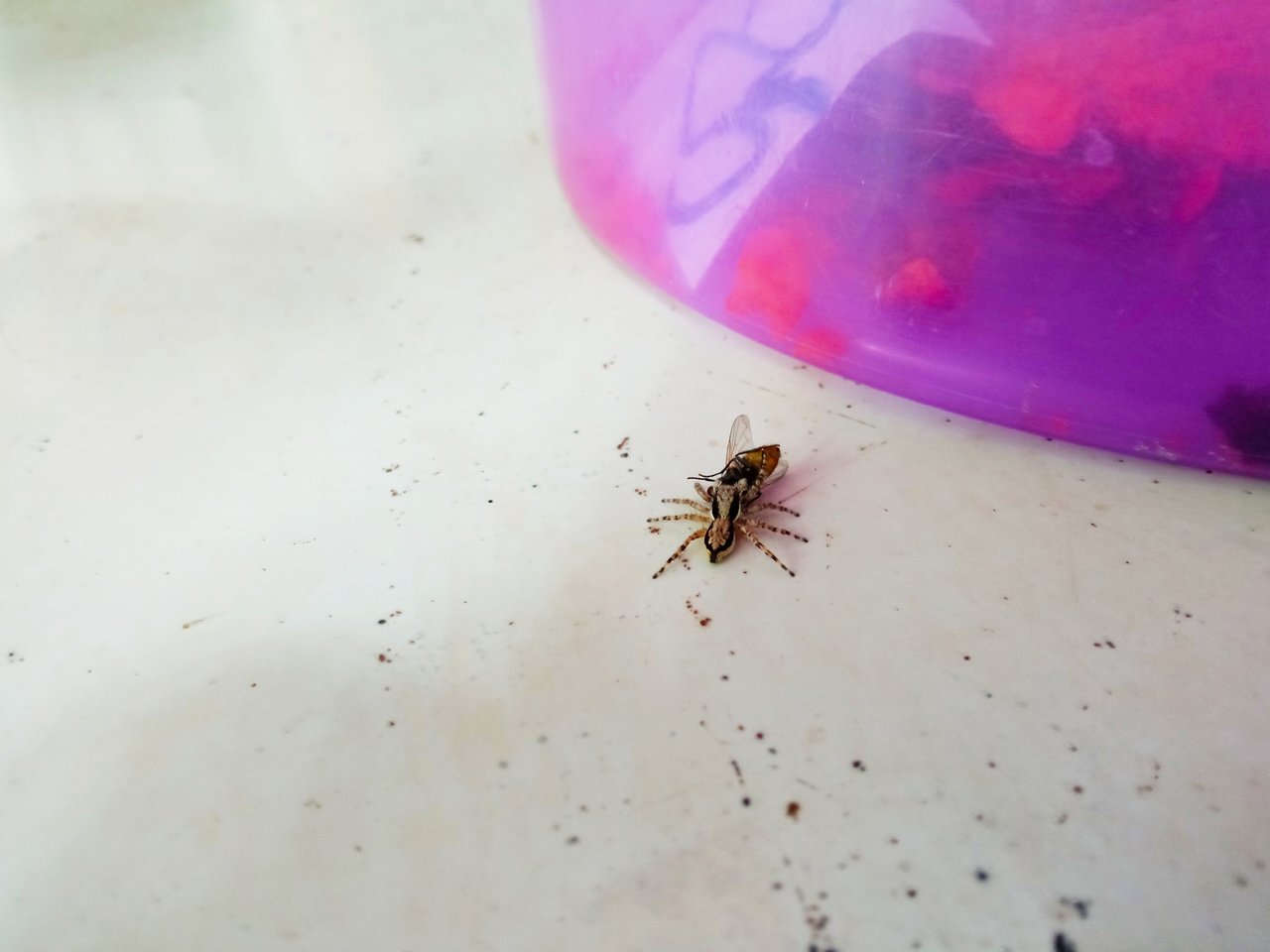 ---
By exerting all his strength the fly tried to fight the vicious spider. But it's a shame that the fly lost badly to the spider, because the spider is very strong and tough.
---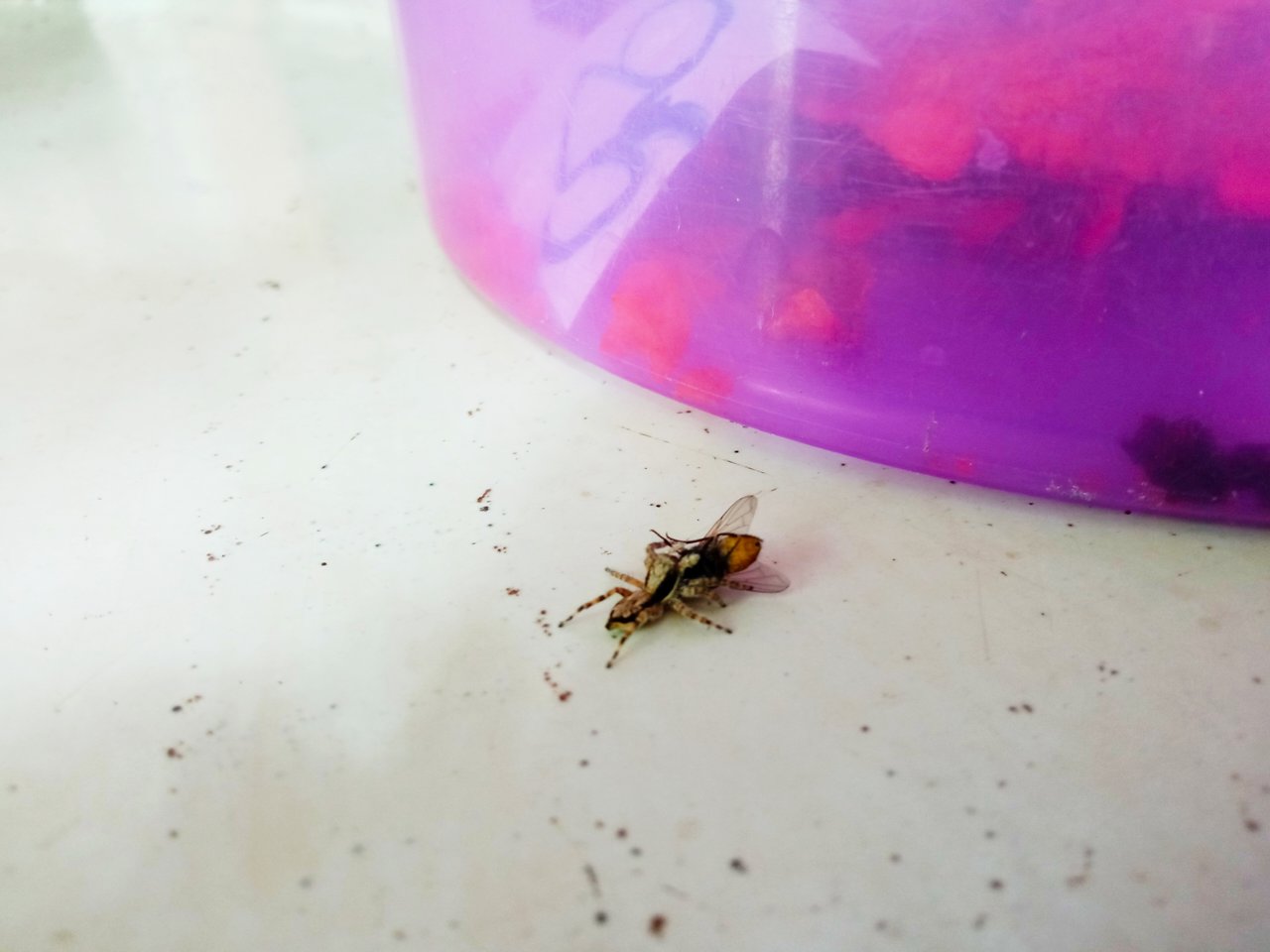 ---
The fly finally did not move and was eventually killed by a spider attack. Then the spider takes the fly to its nest to be eaten.
---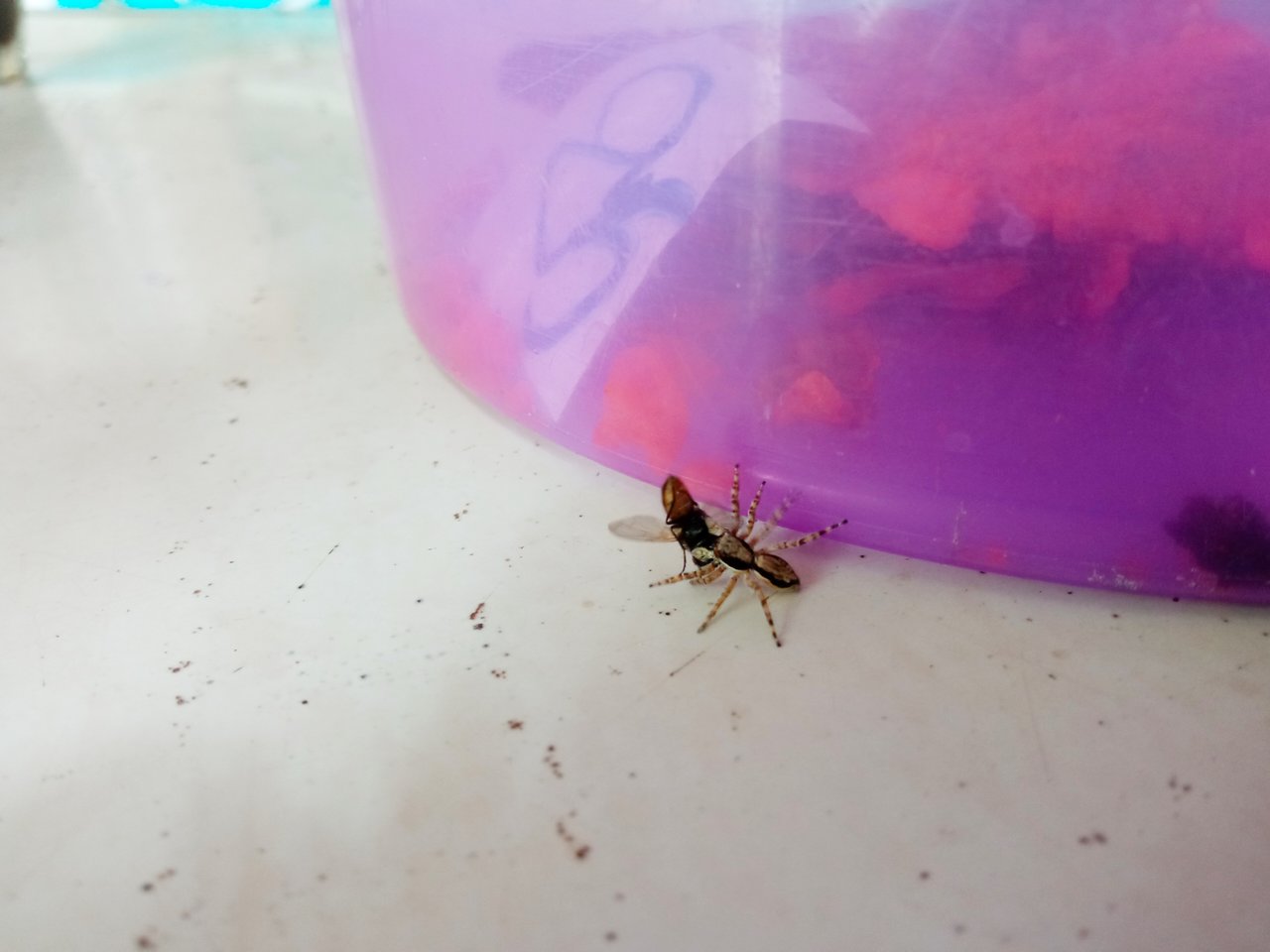 ---
But because of their small body size, these spiders seem to have difficulty carrying flies away. I immediately captured this moment on my cellphone. This is an exciting and tense fight that I witnessed today.
Thank you
| Number | Category | description |
| --- | --- | --- |
| 1 | Image | Spiders and flies |
| 2 | Shooting location | At the coffee shop table |
| 3 | Photographer | @fackrurrazi |
Regards