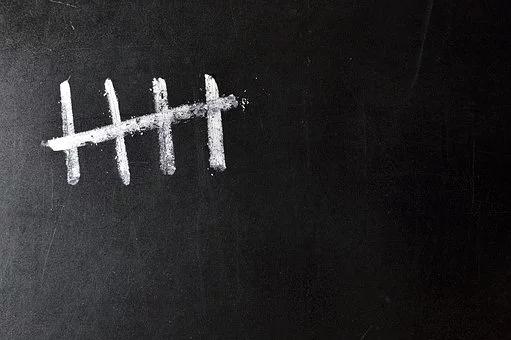 Pixabay
Giorno quattro.
Cara mamma, ti scrivo per farti le mie più sincere scuse; non era mia intenzione infangare il buon nome della nostra famiglia con questa mia avventatezza, non volevo compromettere i nostri rapporti con la società, non volevo che vi privassero della vostra mondanità come hanno fatto con la mia libertà. Spero solo che i vostri amici più stretti vi siano rimasti accanto, come io ho ancora Jeff. Oggi ho deciso di scrivere la mia unica lettera giornaliera a te invece che a lui perché non voglio che la prigione tagli tutti i ponti che ho con l'esterno.
Oggi è stata una giornata tranquilla, il carcere non è così duro come lo romanzano nei film con stile americano; le giornate passano monotone, fisso i muri della mia cella che sono di un bianco distensivo, fisso i detenuti che passano notando che sembrano tutti indossano la stessa faccia, quella che porto anch'io, il volto dell'amarezza, di non poter spiccare il volo se ne fossimo capaci, di sentirsi uccelli in gabbia. Le guardie sono giuste, non usano il manganello se non in situazioni che lo richiedono, nessun pestaggio e nessuna lotta di carattere razziale. È come lavorare in ufficio, i detenuti sono tutti colleghi, alcuni in amicizia altri in astio con gli altri, le guardie sono i nostri superiori che amministrano la nostra vita d'ufficio. Sto mangiando decentemente, la mensa ha dei cuochi quasi discreti, qui ci tengono a mantenerci in forze per far sì che possiamo imparare la nostra lezione, per riformarci attraverso il carcere; il problema è che io mi sono già pentito degli errori che ho commesso, ma sono costretto a starmene in questo posto ancora per un po'.
Voglio che tu e anche papà non vi sentiate in colpa per ciò che mi è capitato, desidero che voi due non restiate in pensiero per me perché sapete che ho una scorza dura, e spero che non verrete mai a trovarmi qui dentro perché voglio che mi accogliate tra le vostre braccia da uomo libero e non che cerchiate di toccare la mia mano attraverso uno spesso vetro. Questa non sarà la sola lettera che vi scriverò, mi auguro solo che papà non sia più arrabbiato e abbia la forza di ascoltarmi come spero farai tu mamma.
Con tutto il mio amore, DG.
Day four.
Dear mother, I am writing to you to make my most sincere apologies; it was not my intention to tarnish the good name of our family with this recklessness of mine, I did not want to compromise our relations with society, I did not want them to deprive you of your worldliness as they did with my freedom. I just hope your closest friends have stayed with you, as I still have Jeff. Today I decided to write my only daily letter to you instead of him because I don't want the prison to cut all the bridges I have with the outside world.
Today was a quiet day, prison is not as hard as they romance it in American-style films; the days pass monotonously, I stare at the walls of my cell which are of a soothing white, I stare at the prisoners who pass by noting that they all seem to be wearing the same face, the one I wear too, the face of bitterness, of not being able to stand out flight if we were capable, of feeling like birds in a cage. The guards are right, they don't use the truncheon except in situations that require it, no beating and no racial fighting. It is like working in the office, the detainees are all colleagues, some in friendship, others in dislike with the others, the guards are our superiors who manage our office life. I am eating decently, the cafeteria has almost discreet cooks, they are keen to keep us strong here so that we can learn our lesson, to reform ourselves through prison; the problem is that I have already regretted the mistakes I made, but I am forced to stay in this place for a while longer.
I want you and also Dad not to feel guilty for what happened to me, I want you two not to worry about me because you know I have a hard peel, and I hope you will never come to see me in here because I want you to welcome in your arms as a free man and not that you try to touch my hand through a thick glass. This will not be the only letter I will write to you, I just hope that Dad is no longer angry and has the strength to listen to me as I hope you will do mom.
With all my love, DG.