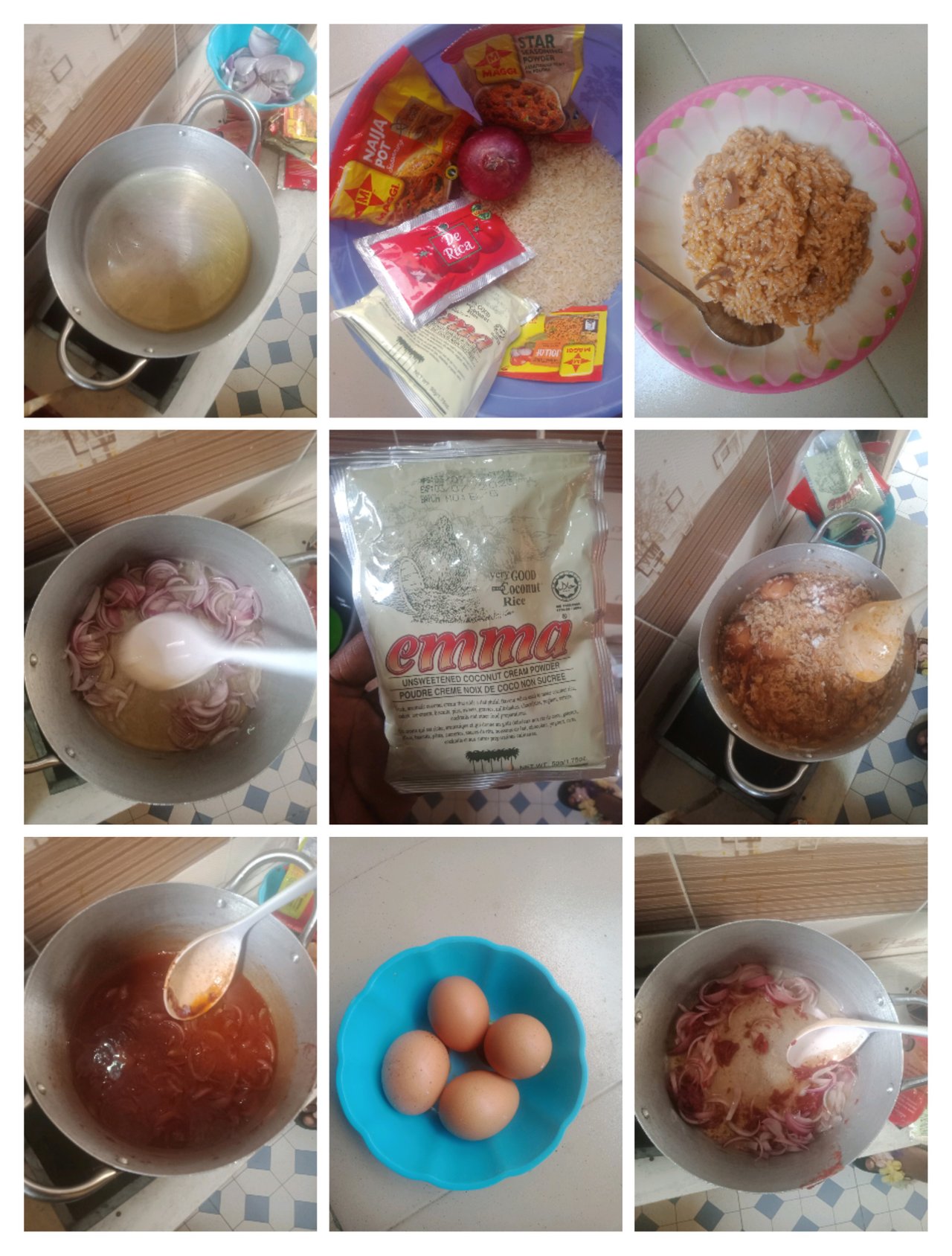 Hello guys,
I welcome you all once again to my blog today. We are still in season 2 of the engagement challenge. This happens to be the third week of the program and I am so delighted to be in participating in this week's challenge where I will be promoting a recipe that is peculiar to my country Nigeria. This blog will carry the procedure I used in making this meal so stay tuned and read till the end as you learn.


What is that Special recipe peculiar to your country? It could be special drinks, desserts, or any other delicacy.


There are many recipes peculiar to my country Nigeria but for the sake of this contest today, I will be discussing a very special delicacy called coconut rice. As the name suggests, coconut rice is a type of rice preparation where we use coconut milk to prepare it. Nigerians are known to be one of the highest producers of coconut because every part of the country is suitable for its planting.
Since this coconut are been produced here, the people of Nigeria decided to utilise it in making their delicacy. They use the milk from the coconut to prepare the food instead of using the normal water. I will be explaining extensively in this article how one can be able to pre for this delicacy in his or her own home as well. So stay with me as we journey through it together.


Is there any history attached to it? Explain.


Coconut rice is one of the Nigerian recipes that have a foreign origin. Coconut rice is believed to have started in South Asia and some regions of Latin America. These places are also regions that have lots of coconut trees as well. The rice is prepared by using the milk from the coconut instead of using the normal water we use in the preparation of our food. This will give the food some good coconut flavour and makes it very rich.
When most of these foreign people came to Africa and Nigeria to be precise, they saw a lot of coconuts as well and then they also used them in making their rice. This went a long way in educating the native people of Nigeria on the usefulness of coconut milk in the rice they cook. Since the coconut is not imported from outside, it became one of the recipes that Nigerians started using in preparing their delicacy.


Do you think you can do without taking them for some time?


Yes, I can do without taking coconut rice for some time. Coconut rice is like any other food to be the only difference is the milk flavour and the richness of the food. There are other food lists I can take in the absence of coconut rice. As a matter of fact, in the list menu, coconut rice is among which can be substituted with any other food menu. So I can do without taking the coconut rice for some time and it won't have any side effects on me.


How is it prepared? Show us the steps required for its preparation or you can buy from a restaurant and promote the business.


The steps for preparing coconut rice have been made even easier compared to the previous ways we prepare it. We have an alternative today for those who are not able to get coconut easily when they want to prepare their food. The coconut milk has been processed and packaged in a sachet and a tone can get it from the market. In this tutorial, I wi be using thr sachet of coconut milk to prepare my food.
The ingredient I used in preparing my coconut rice and the procedure is seen below.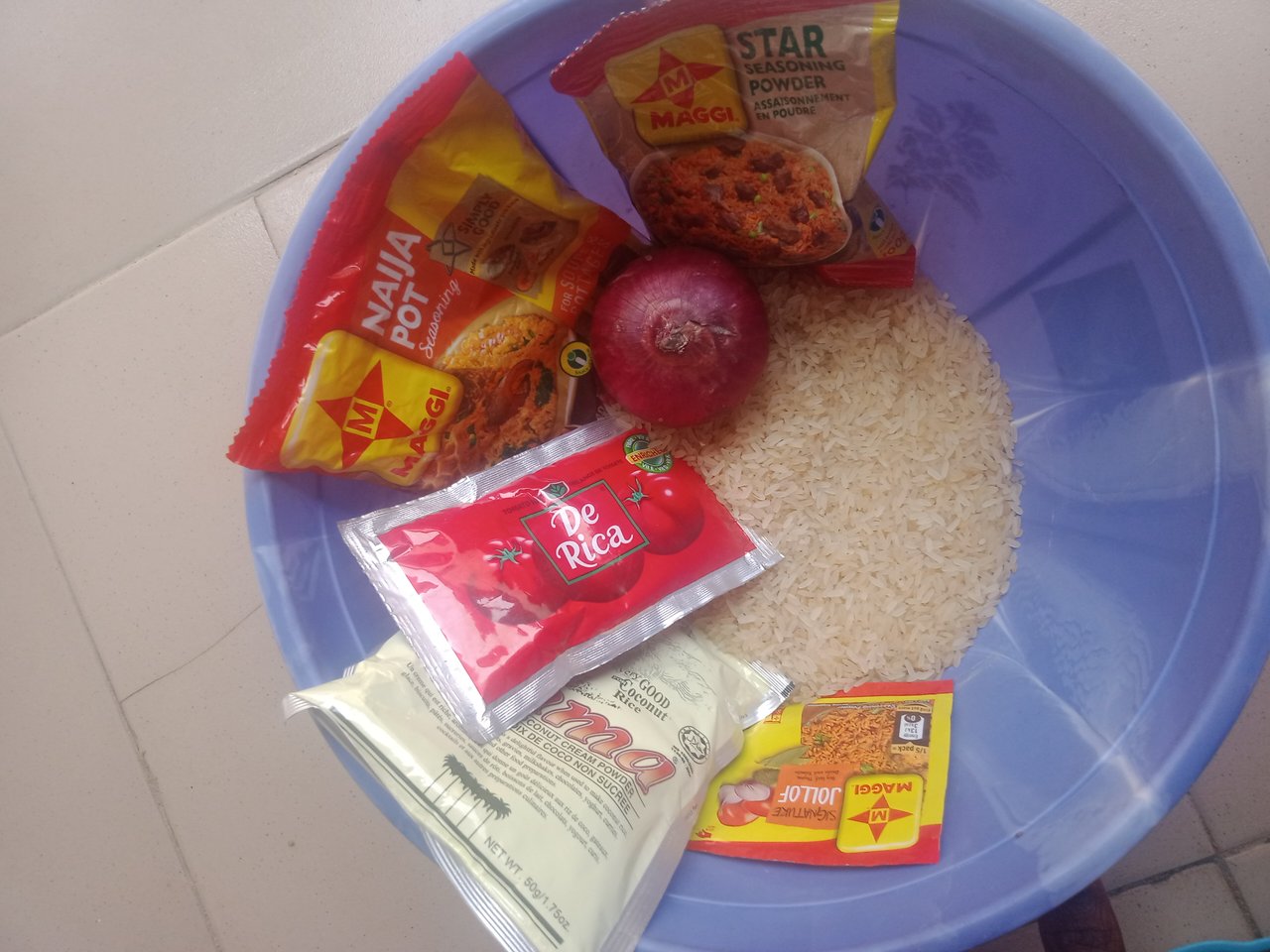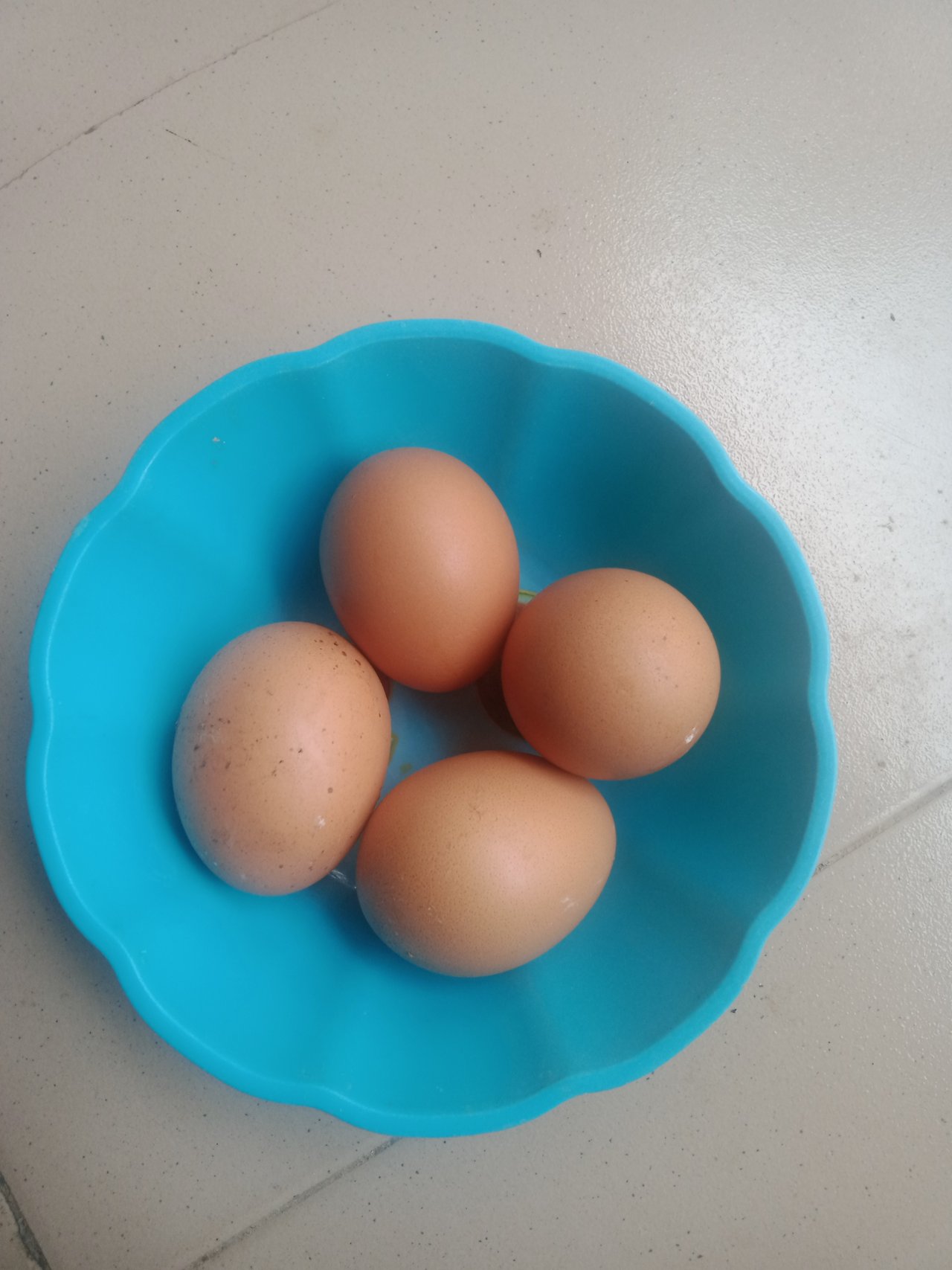 | Items | Amount | Steem equivalent |
| --- | --- | --- |
| Maggi | - | - |
| Sachet tomatoes | 150 | 1.2 |
| Onions | 50 | 0.25 |
| Emma | 500 | 3 |
| Rice | - | - |
| Pepper | - | - |
| Groundnut oil | - | - |
| Eggs | - | - |
Note: The items without a price are items I have already at home so I didn't buy them.
Procedure to prepare it
Step 1: Slice your onions and then put your pot on fire then add the quantity of groundnut oil that will be sufficient for you.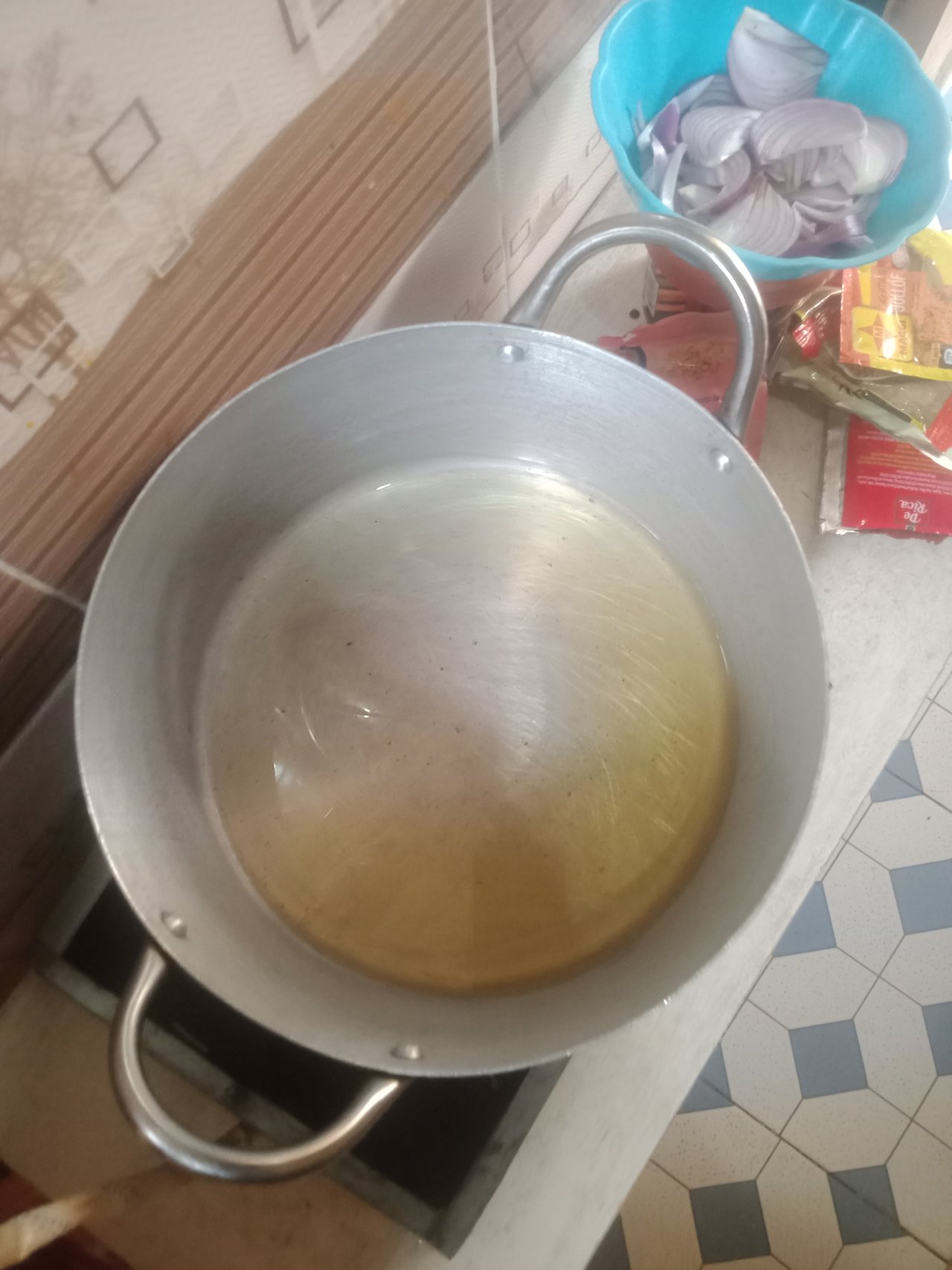 Step 2: Add the sliced onions to the groundnut oil inside the pot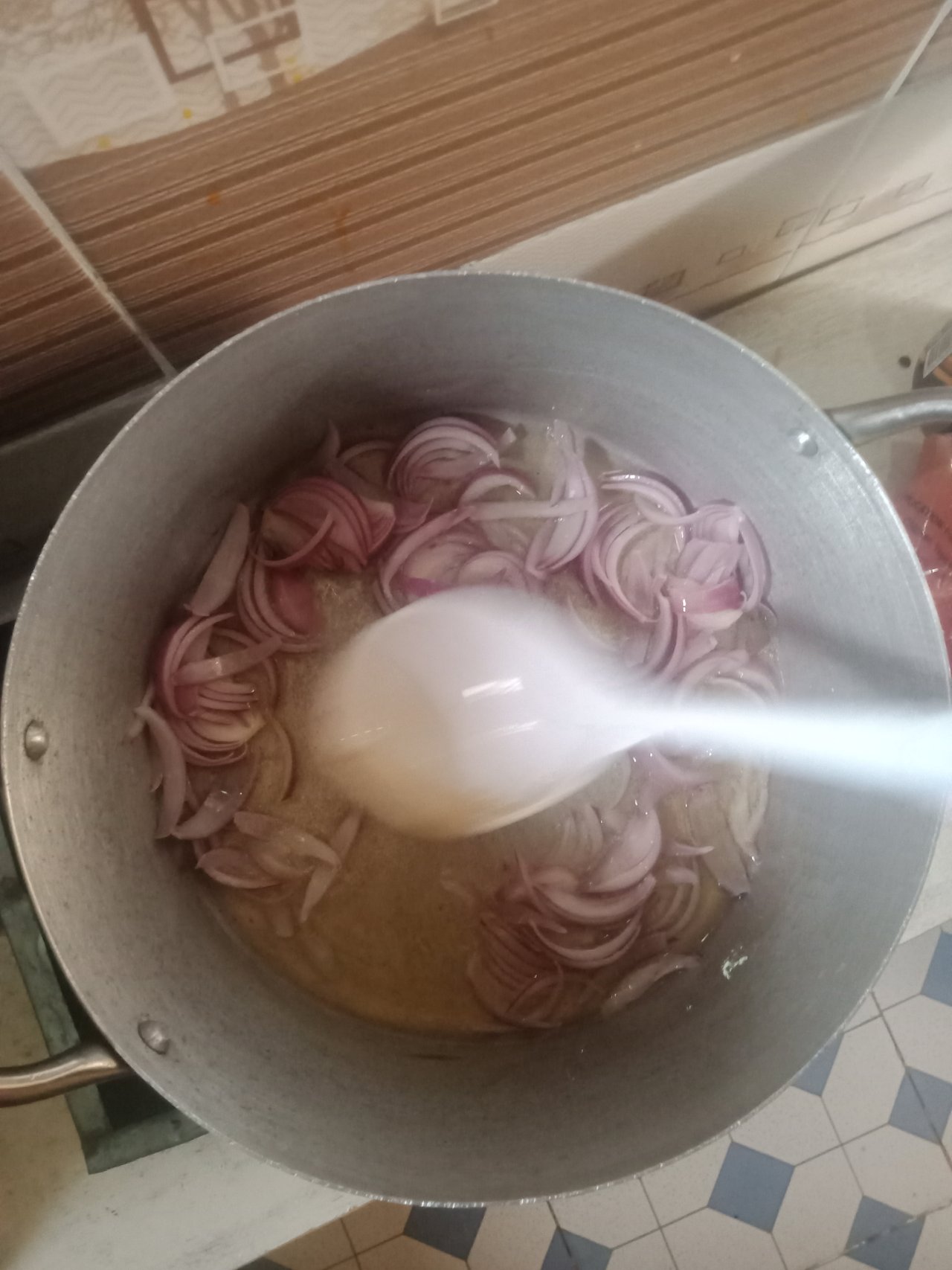 Step 3: Add your tomatoes and fry very well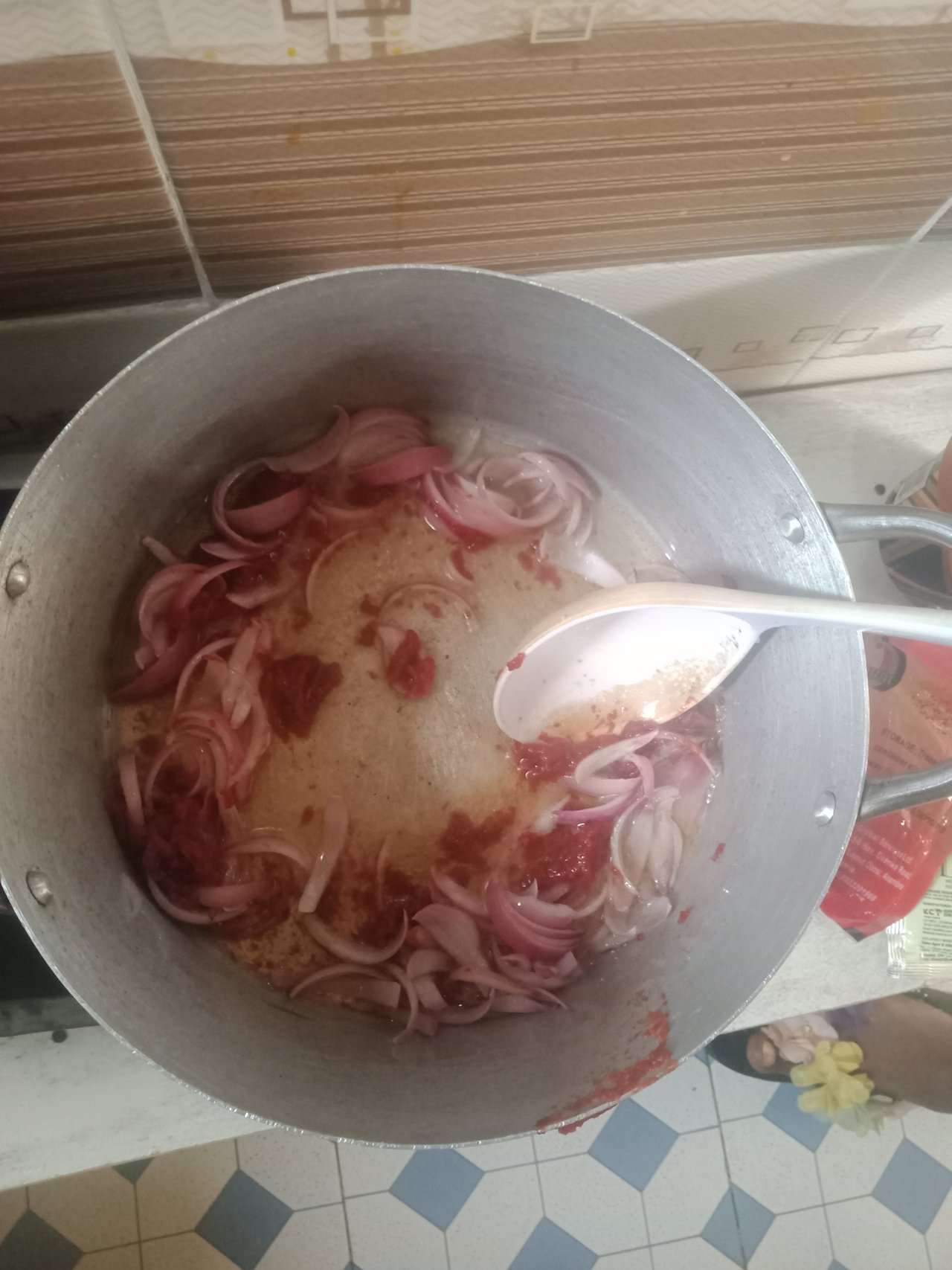 Step 4: Add all other ingredients like Maggie, salt, and pepper and then add a little water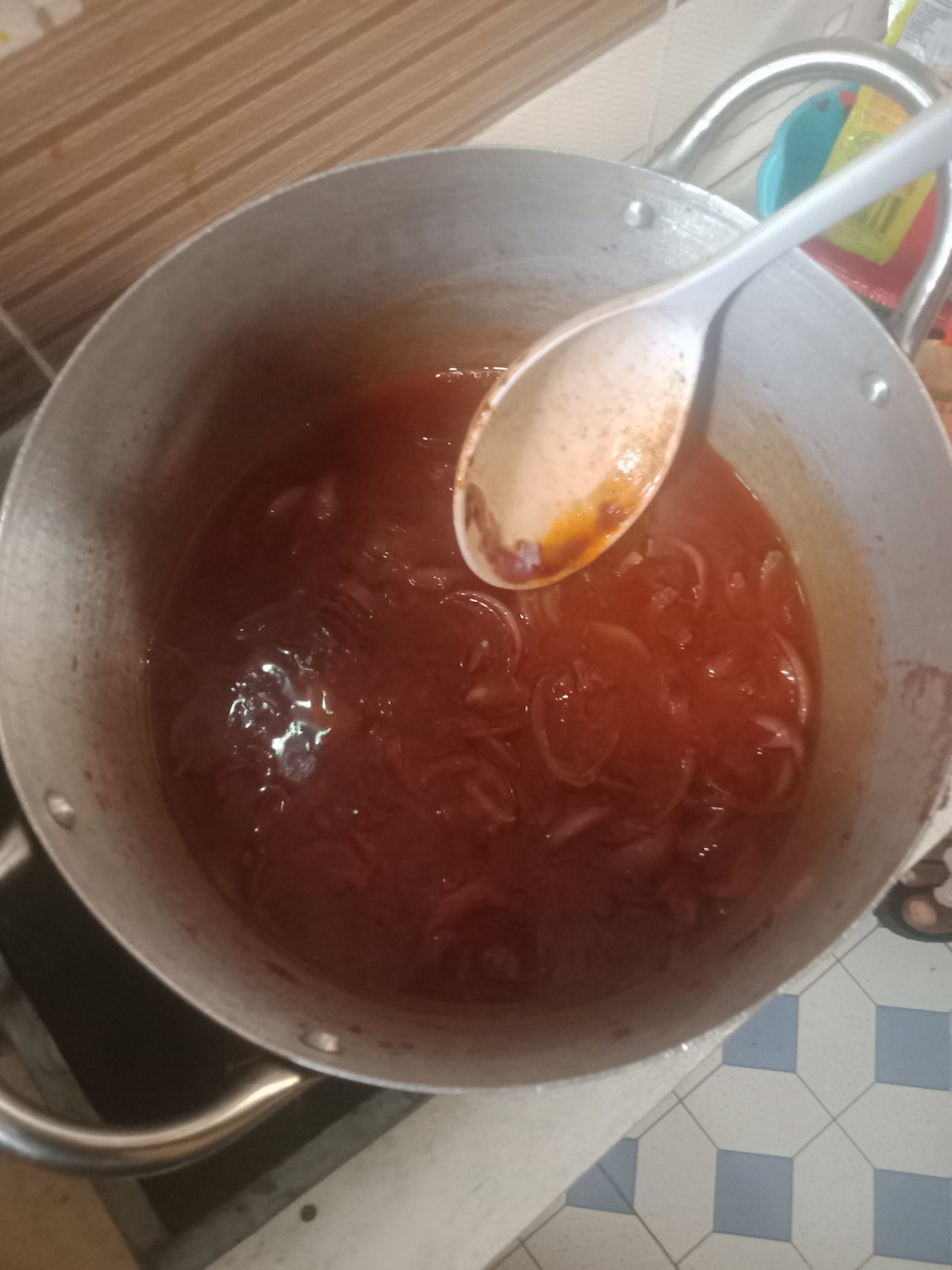 Step 5: Wash your rice/egg and then add it to the pot and then stir it also add the emma I.e the coconut flavour and stir it until it is properly mixed.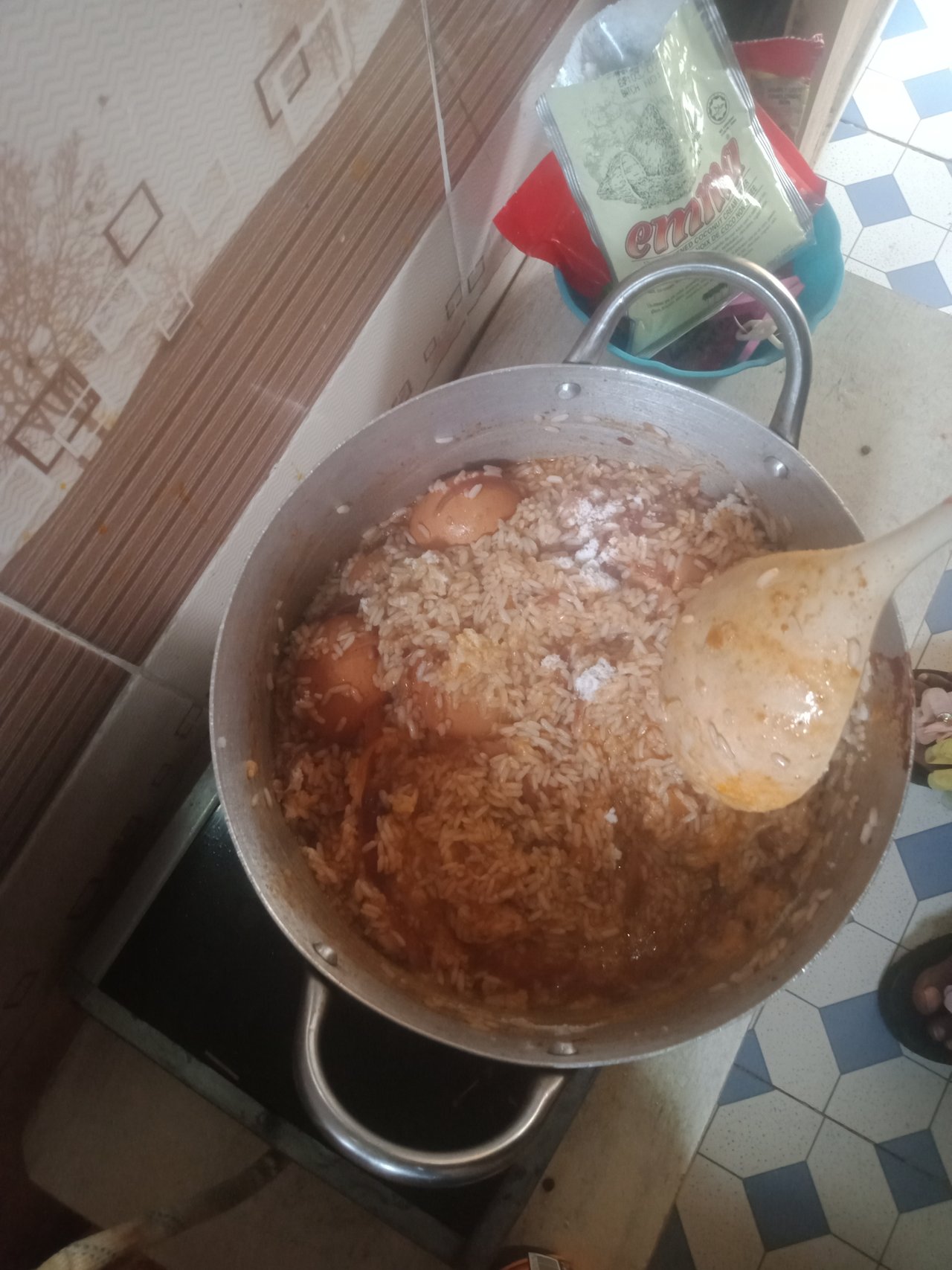 Step 6: Allow it to cook and then you are done. Here is the end product of my food.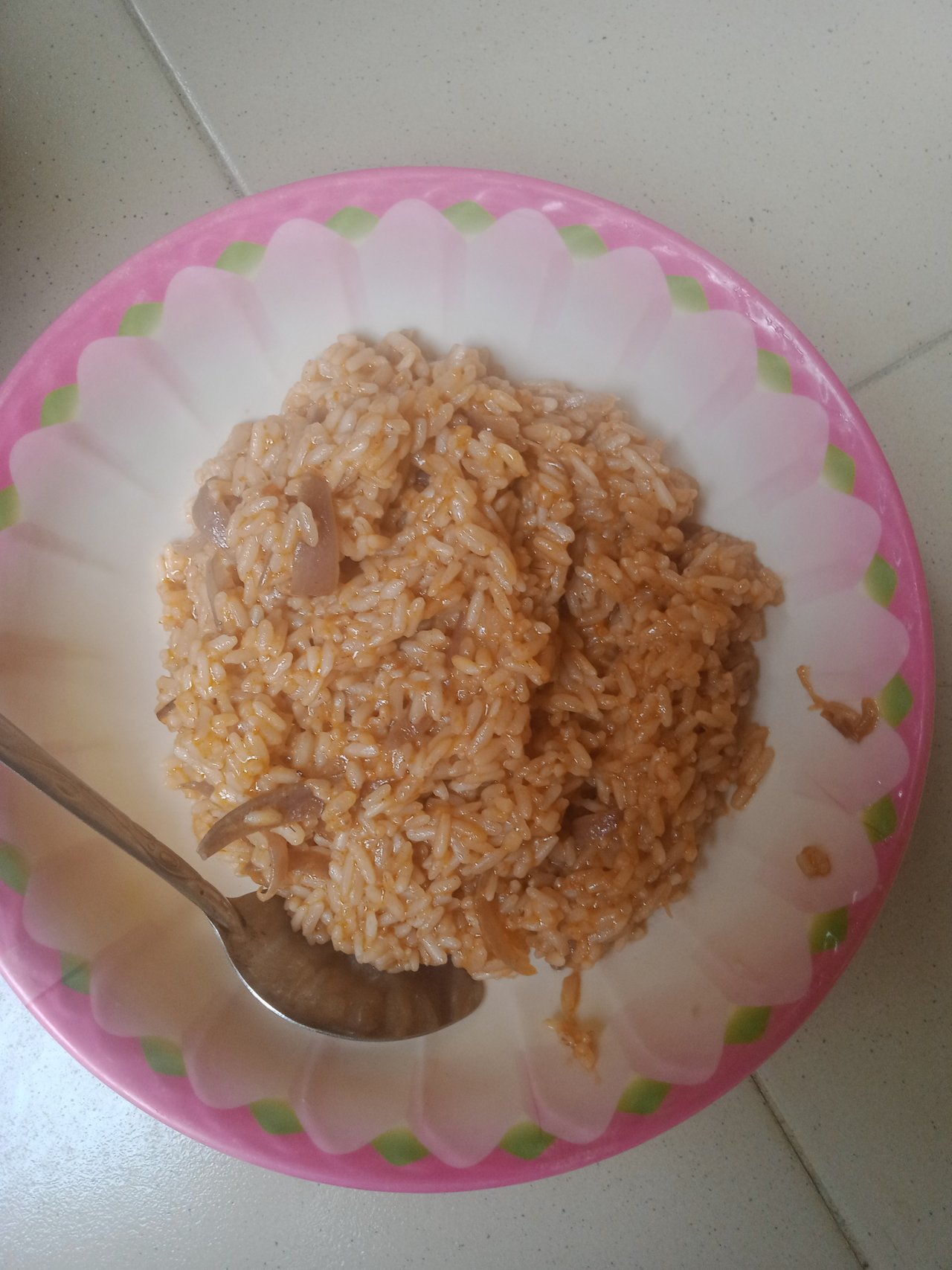 What are your recommendations for others about this food


Sincerely, the food is very delicious and it is also nutritious. We know the importance of coconut to our health and body. It gives you better Oral health and makes your teeth more healthy and strong. I recommend that we take this food once a while because it helps to burn fat and keeps us very fit and healthy all the time. I enjoy the flavour attached to the food and even if I don't have money for meat I can enjoy eating the food because of the flavour.


Conclusion


I want to believe that the steps listed above are simple and that anyone anywhere can easily prepare his/her coconut rice at home. I want you to try it too. I invite
@goodybest
,
@yakspeace
and
@mato22
to also join this contest.
Best regards;
@simonnwigwe