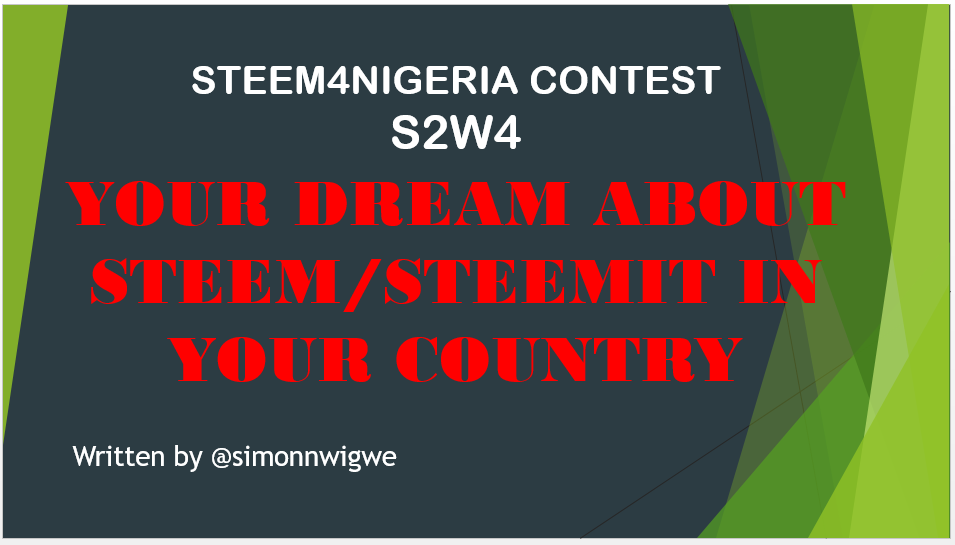 Hello everyone,
It is a great pleasure to present to you all my entry as regards the engagement challenge contest for the last week of this season. The topic under review this week is a very important one in which everyone is expected to say his/her view as to how he/she feels steemit as a platform can be better promoted in his/her region. The contest went further to also seek how far we have been able to contribute our quota to the promotion.
Promoting steemit is a very important aspect of the platform and that is why a whole lot of means have been brought to get the attention of people. Steemit came to help many who are poor, those who don't have a job of their own, and those who are good content creators etc. We have seen how the platform goes a long way to support countries, families and even individuals whenever they are in need. With that being said, I will be writing on the topic under review by answering the questions below. Let's get started.


How well is Steemit known in your Country? Do you think it's popular enough or there is a need for more publicity?


Nigeria is the most populated country in Africa when it comes to the number of people living in the country. We have about 36 states in the country with each state having numerous LGA. According to a rough estimate of the country's population which was carried out in June 2022, a total of about 216,281,502 people live in Nigeria. This estimate is mainly for those who are registered Nigerians.
I am certain that aside from Venezuela, the most populated people on the steemit platform are the Nigerian people. But the question is do we have up to a million persons from this country that are presently on this platform? The answer is no. This means that despite our population on the platform a lot of Nigerians are yet to know about the platform.
This means that a lot more has to be done in terms of promotion to make the platform known. The steemit platform can be said to be known only when at least half of the population in the country becomes aware of the platform. Nigerians are very hardworking people and there is no job in the country, I'm certain that steemit can become a job for many persons in this country once they get to know about the platform. In essence, I'm saying that more publications need to be done in this country to be able to spread the goodness of steemit to everyone in the country.


What are the ways you think the promotion of Steemit can be more effective in your Country? This can include special projects you have in mind.


In Nigeria, there are many ways in which steemit can be promoted some of which are readily available to me as a person whereas some of the means I have been able to use it and ensure I promote the platform in my little way. The list below is the ways I believe steemit can be promoted in this country.
Social Media Platforms
The first and easier way that the steemit platform can be promoted and made known to people in Nigeria is via social media platforms. Platforms like Facebook, Twitter, WhatsApp etc are very good examples. On Facebook, whatever tends to be trending in the country is usually seen on the platform. A lot of celebrities, as well as common people, use the application. Most of these people have thousands of followers and anytime they make a post within a few minutes hundreds of thousands of people will view the post.
So if we are to get in touch with popular celebrities as such and then educate them about the platform and they, in turn, educated their followers via their social media handles, within a very limited time the steemit platform will be known to everyone in the country. Currently what is trending on Facebook as well as Twitter is OBI-DIENT a movement that is sponsored by the youth and many celebrities. This movement started not quite long but almost every youth and even old person in Nigeria today is following the movement. So steemit can also be promoted the same way.
Charity Work
Another way in which the platform can be known is through charity work. There are lots of poor people in this country Nigeria, and most of the people in this country go to bed with an empty stomach. Most of them are educated and graduates of higher institutions but because of the absence of jobs they are suffering. A little charity done for them will go a long way in advertising the platform.
To a Nigerian 'any way na way', means every way possible to make money is acceptable to them provided it is a genuine way. So charity work will go a long way in advertising and bring people to the platform since the platform can serve as their own office to work and earn money to be able to feed their self as well as their children.
Fliers and Big Signpost in strategic areas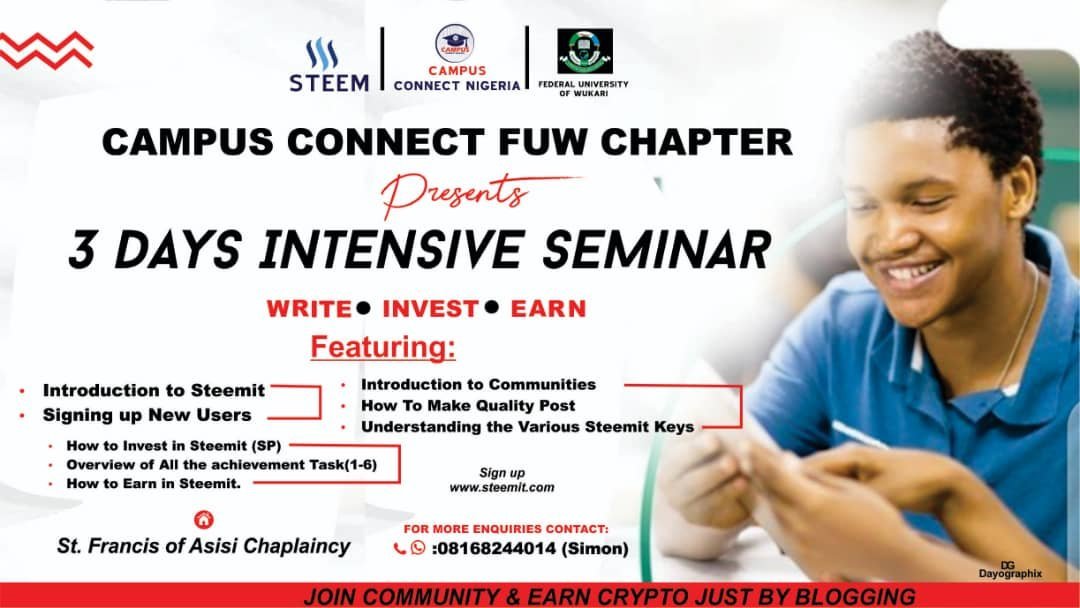 Promotion fliers

Nigerians are most captured by advertisements. If we can afford to make a lot of fliers and signposts and then keep them in strategic areas where everyone will be able to see them, that will go a long way in the promotion of the platform. Once people see a signpost they stop to read the message the signpost is passing across. When this is done more awareness regarding the platform will be created for many Nigerians.




Availability of Training Center

Another way in which this platform can be known better is if we provide training centres in almost every local government or every state of the federation. Currently, most people want to join the platform but because they lack first-hand knowledge of how to go about it, they tend to backslide. If training centres can be put in place to train people daily it will go a long way in making the platform known by everyone.




Comedy and radio/television show

Another way to promote the platform is via comedy and radio/television shows. We are all aware of how most Nigerians watch comedy on daily basis. If we can get this comedian and then give them the message, they will know exactly how to pass it using a comedy way. Everyone's lips will be reading steemit within a very short possible time. Take for instance the comedian who normally says 'you wan collect'. Almost everyone today uses the phrase. This can be the name of steemit on the lips of everyone.




Use of Branded T-shirts and road shows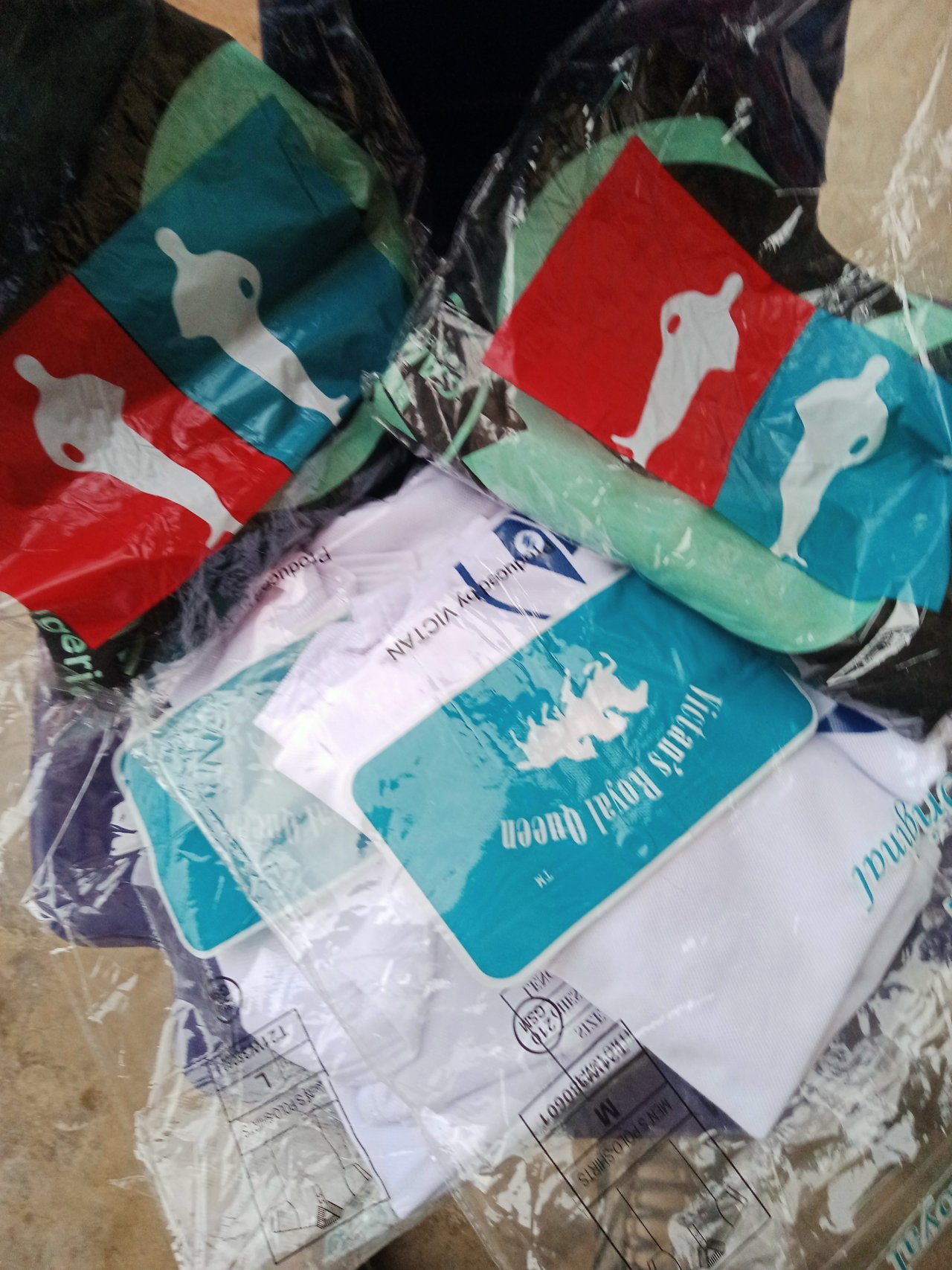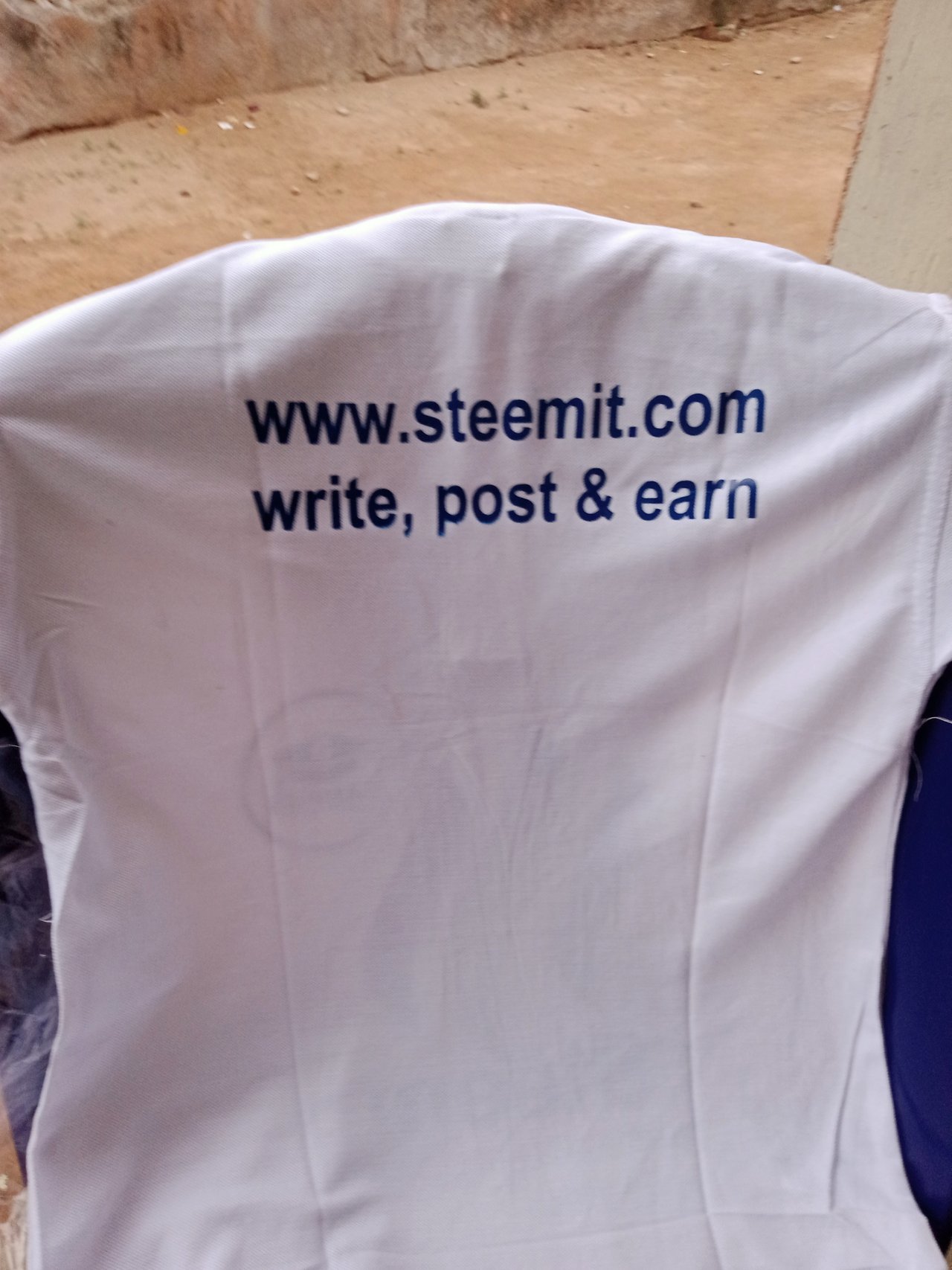 T-shirts produce for promotion

This is also a very important way to advertise the platform to the masses. If steemians are going out for sensitization, it is recommended that they wear a branded t-shirt of steemit and that alone will draw the attention of as many as possible. People will want to learn and know about the movement. I have been privileged to sign in several steemians because of the branded t-shirt I wore. So steemians should cultivate the habit of wearing the t-shirts at least once or twice weekly.





Do you think Steemit would be adopted more in your country if the points you listed above are implemented?


Without any iota of doubt, if this point listed above is adopted, within the next two or three months almost all Nigerians will become steemians. The people just lack awareness and that is the problem. Nigerians are recorded among the highest uses of cryptocurrency as far as the world is concerned. So a lot of crypto traders are still unaware of the steemit platform.





How have you contributed your quota to the development of Steemit in your community?


The good news about steemit is not kept to oneself alone and that is the reason for promotion. In my little way, I have also contributed my quota to the promotion of the platform. As a steemian, I have been able to sign in more than 50 people on the platform since I joined. This is aside from seminars that I hold to recruit massive people.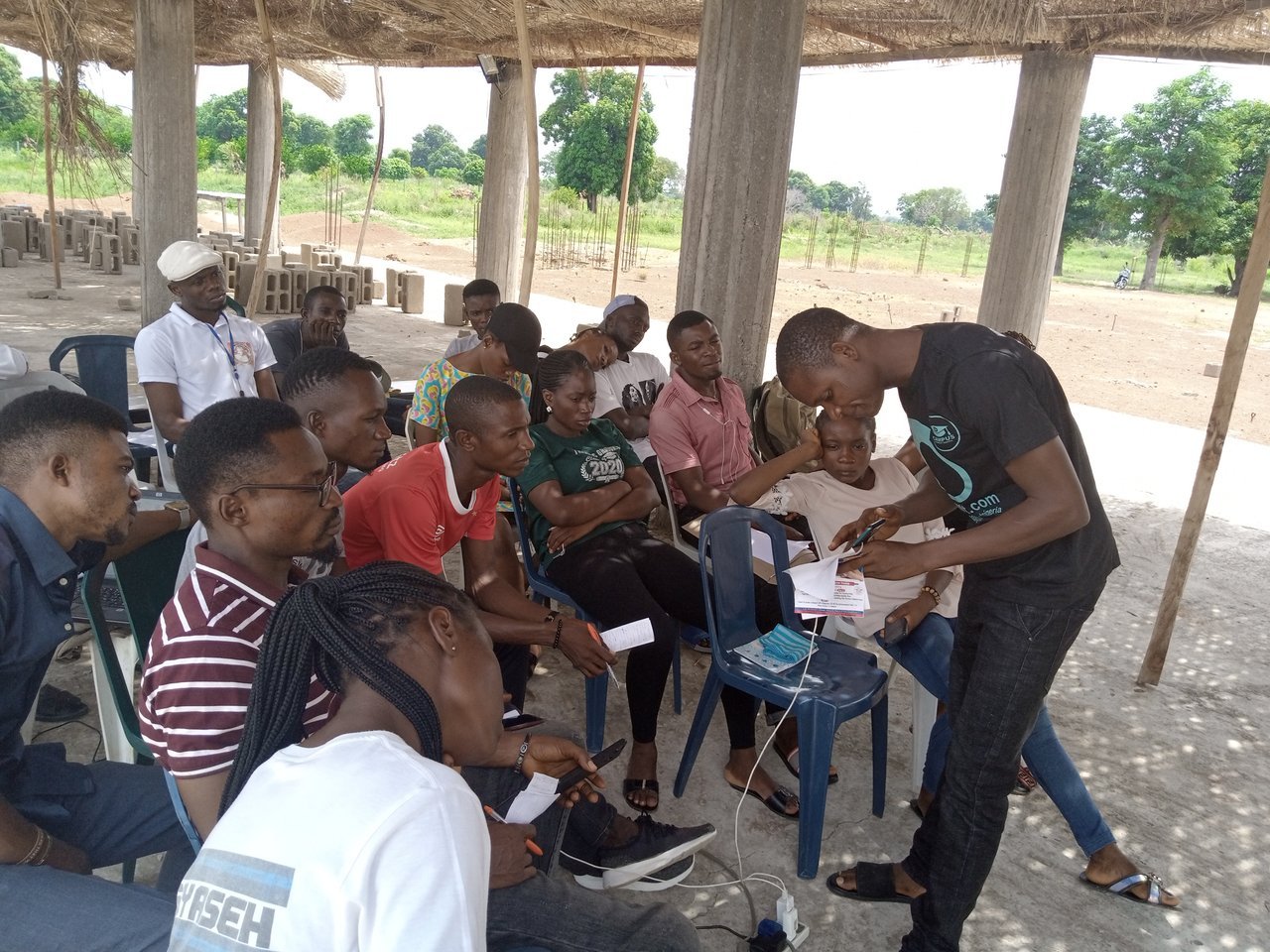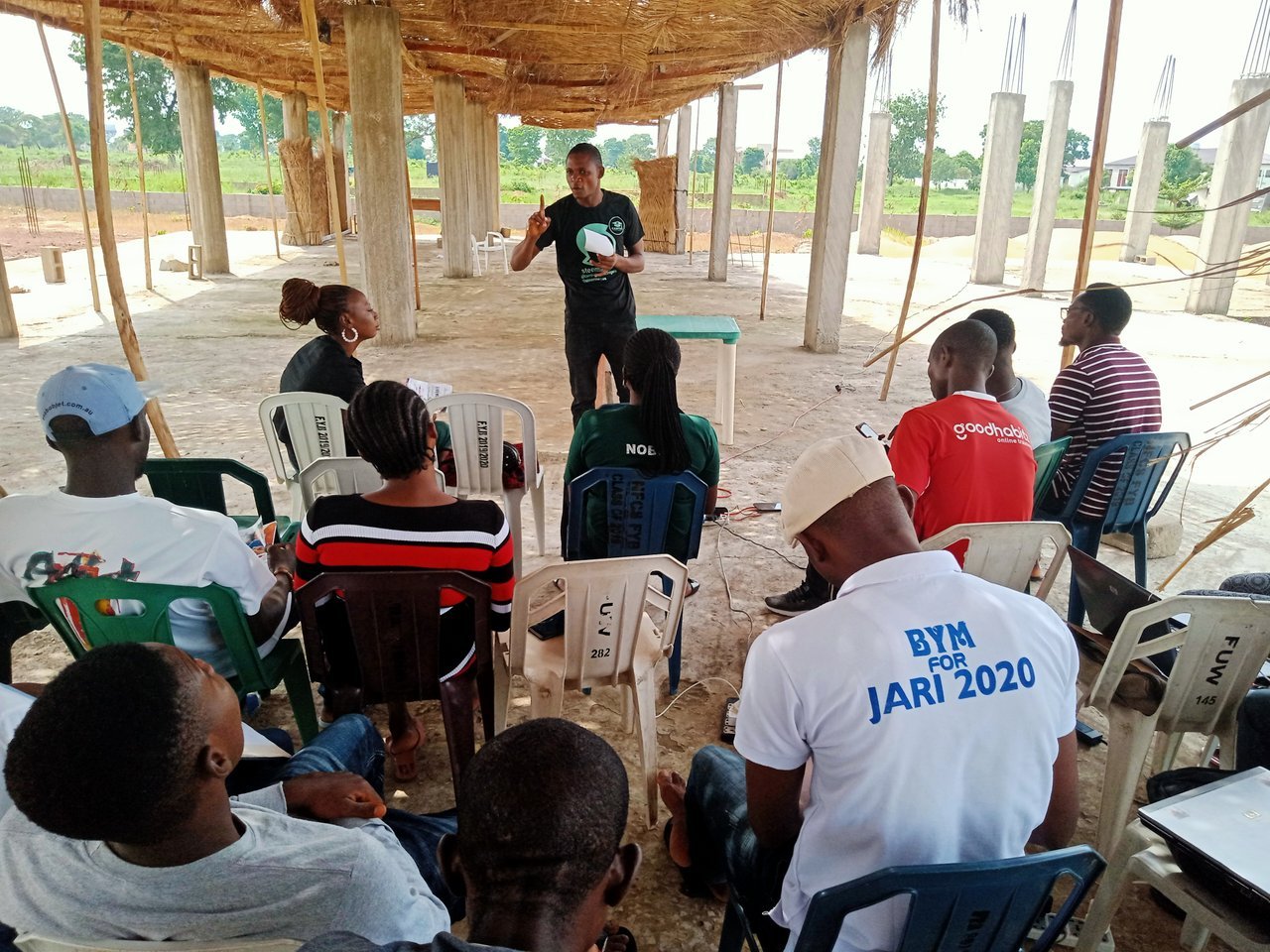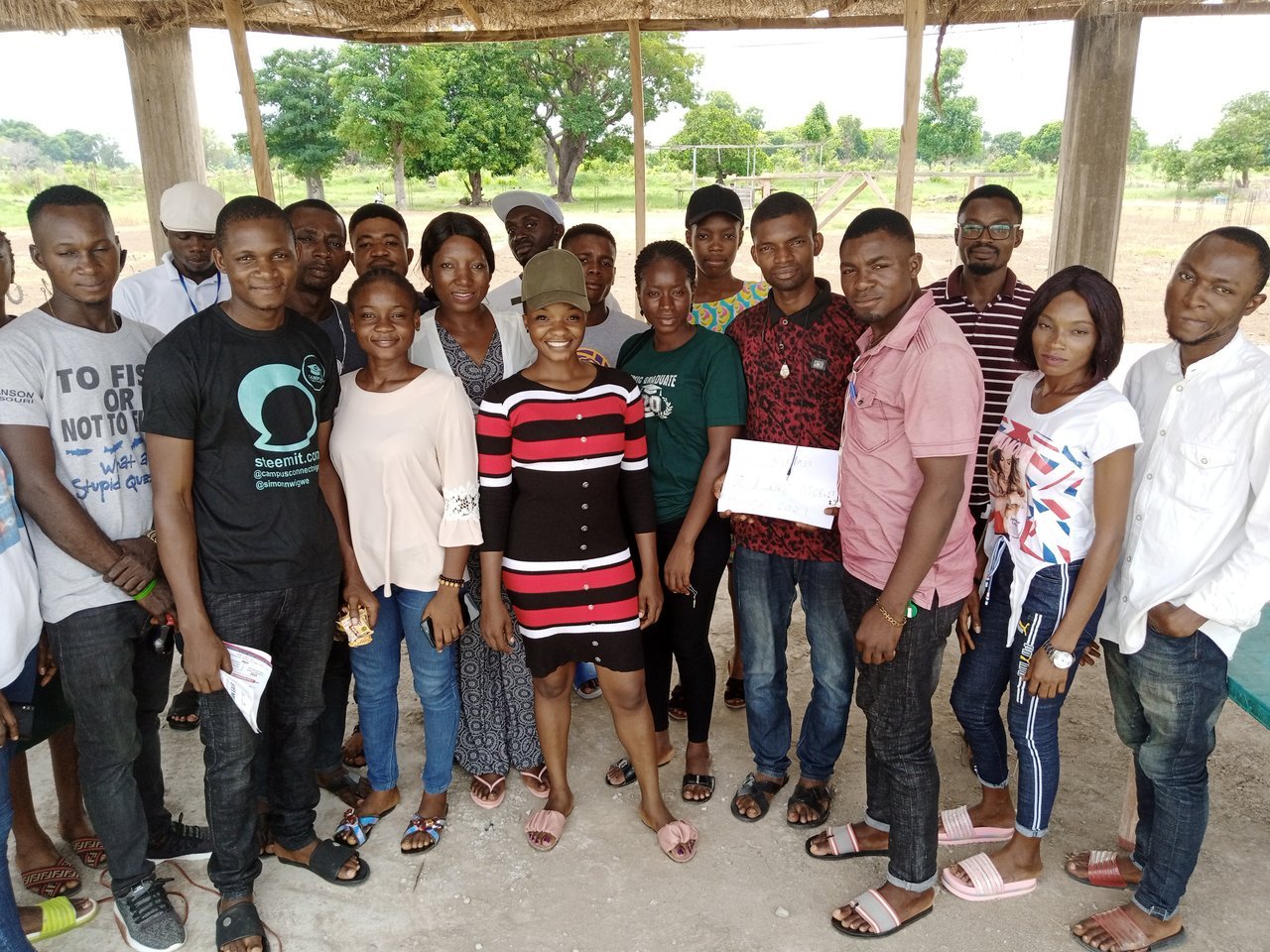 Pictures taken during the 3 days seminar

One of the seminars I held last year while I was still in school. I was able to hold a 3 days seminar program in which I recruited and trained within this 3 days about 35 steemians, of which are active to date but a few backslid. The images above are the pictures taken during the seminar program. This program was ablely supported by

@ngoenyi

and

@whitestallion

.




Apart from the seminar, I have also had one-to-one talks with people anywhere I go regarding joining the platform. Currently, in my service year, I have been able to sign up and also trained a lot of corps members about the platform. And am sure that are going to extend the same training to others around them.





Conclusion


The steemit movement in Nigeria is achievable if all the suggestions I have given above are taken into consideration. More publication needs to be done in other for the people in Nigeria to be aware of this amazing platform. I do hope that sooner or later, the Nigerian country will be known as one of the countries that dominate the steemit platform.




I invite;
@solexbaba
@chiabertrand
@starrchris

Best regards;
@simonnwigwe