My honeymoon to Sabang city...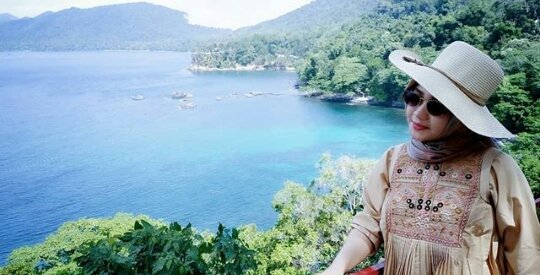 Weh Island, or more popularly known as Sabang, is a small island located in the western tip of Sumatra, this island has long been a tourist spot, even during the Aceh conflict, this island remains safe for both local and international travelers, what makes tourists Institutional willing to come to Sabang ... none other than because the beach in Sabang is very beautiful, call Sumur Tiga beach, Iboih beach and Gapang beach. We are guaranteed to be spellbound if it's by the beach, especially if it's sunny.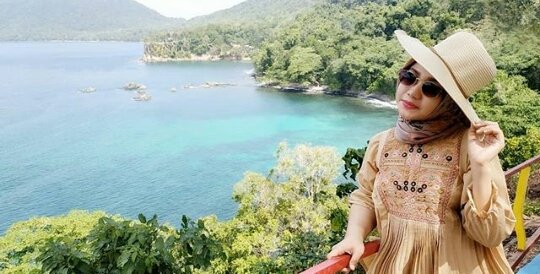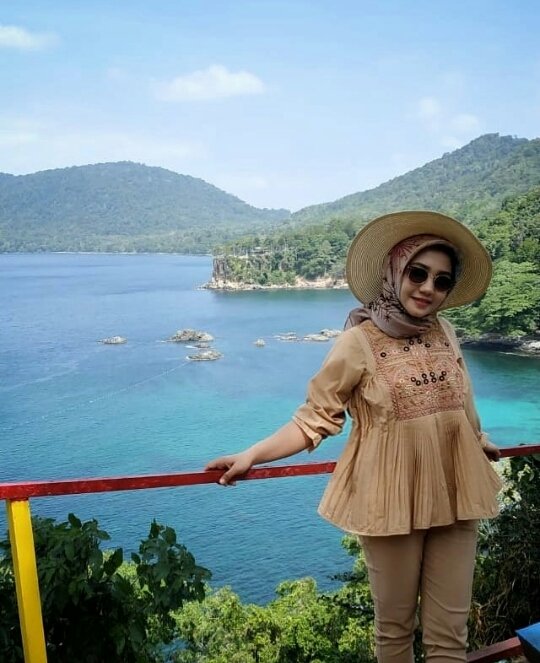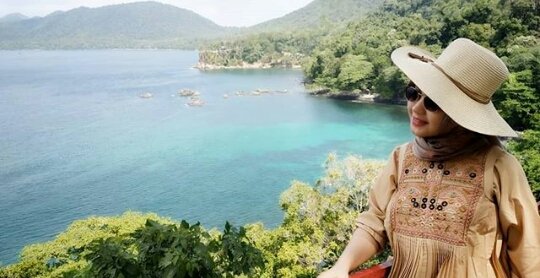 The stories about the beauty of the beach in Sabang are endless, especially now that a lot of new beaches have been developed as tourist attractions, if it's just not enough to relax, then don't miss this one, Snorkeling. The best snorkelling locations that are generally visited are Iboih beach and Rubiah island, no wonder my guest is taking a snorkeling and dolphin tour package.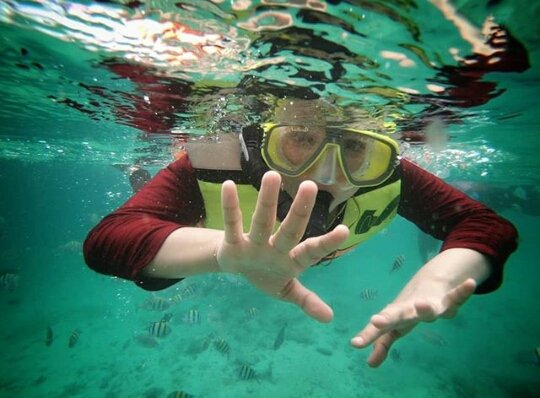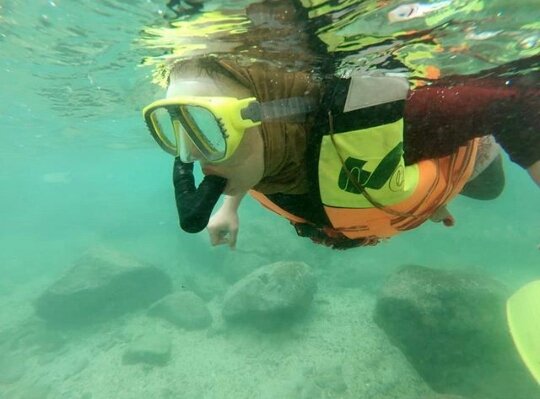 For information, the price of the Dolphin and Snorkeling package is IDR 500K / pax min 5 Pax, but if you only want to snorkel, the price is more or less half, the price is adjusted to what package we follow, this is how much I haneymoon to Sabang city ... heppy honeymoon yaaa: )