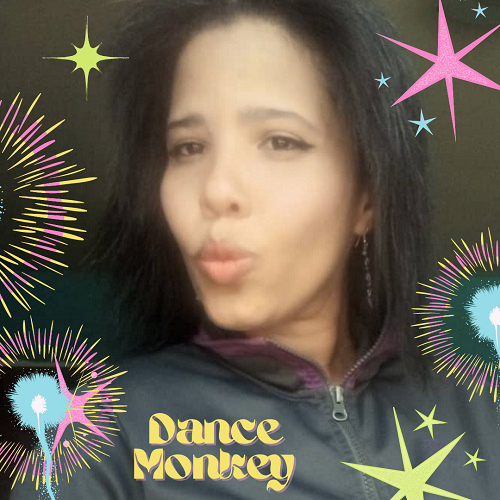 A greeting to all the friends who visit my blog,
I had a long time without writing around here, but one of my purposes for this new year is to resume the creation of original and creative content for this platform that was for me the beginning of a new beginning at the beginning of last year 2020, which turned Steemit into the most wonderful "accident" I have ever experienced in my life.
New year, new content, so from today I will begin to share a different content to the usual one since in this platform I do not know myself precisely as a musician, but for some time I have taken up this facet, thanks to the support and the impulse of good friends who have given me this great platform.
The theme I chose belongs to one of my favorite musical genres, electronics, and is a song that changed the life of its interpreter and composer, I invite you to know that particular story.

Tones and I
Although it seems a simple mix of electronic sounds and random phrases, this song keeps a curious story behind its interpreter and composer Toni Watson, A young Australian street artist who entertained with her keyboard the people that passed by the streets of Byron Bay and little by little she composed this song joining prayers that she heard from the people that passed by around her and that's how she met her artistic representative who gave her a card and invited her to be part of an agency to take her music to another level, without suspecting that later on Dance Monkey would become the most listened song in the world, between the end of 2019 and the beginning of 2020.
It is known in the artistic environment as Tones and I, same name that carries his first musical work and with only 19 years, it has already become a worldwide phenomenon dethroning Ed Sheeran and his song Shape Of You from all the billboards and musical platforms.
Letra / Lyric
They say: Oh my God, I see the way you shine
Take your hand, my dear, and place them both in mine
You know you stopped me dead when I was passing by
And now I beg to see you dance just one more time
Ooh, I see you, see you, see you every time
And oh my, I, I, I, I like your style
You, you make me, make me, make me wanna cry
And now I beg to see you dance just one more time
So they say
Dance for me, dance for me, dance for me, oh, oh, oh
I've never seen anybody do the things you do before
They say
Move for me, move for me, move for me, ay-ay-ay
And when you're done I'll make you do it all again
I said: Oh my God, I see you walking by
Take my hands, my dear, and look me in my eyes
Just like a monkey, I've been dancing my whole life
And you just beg to see me dance just one more time
Ooh, I see you, see you, see you every time
And I, I, I, I like your style
You, you make me, make me, make me wanna cry
And now I beg to see you dance just one more time
So they say
Dance for me, dance for me, dance for me, oh, oh, oh
I've never seen anybody do the things you do before
They say
Move for me, move for me, move for me, ay-ay-ay
And when you're done I'll make you do it all again
They say
Dance for me, dance for me, dance for me, oh oh oh, oh-oh, oh-oh
I've never seen anybody do the things you do before
They say
Move for me, move for me, move for me, ay-ay-ay
And when you're done I'll make you do it all again
Ooh, ooh, ooh, ooh, ooh
(Do it all again, do it all again, do it all again)
Oh-oh, oh-oh, oh
Ooh, ooh, ooh, ooh, ooh-ooh
(Do it all again, do it all again, do it all again)
Ooh, ah-ah, ah-ah
They say
Dance for me, dance for me, dance for me, oh oh oh
I've never seen anybody do the things you do before
They say
Move for me, move for me, move for me, ay-ay-ay
And when you're done I'll make you do it all again
They say
Dance for me, dance for me, dance for me, oh oh oh, oh-oh, oh-oh
I've never seen anybody do the things you do before
They say
Move for me, move for me, move for me, ay-ay-ay
And when you're done I'll make you do it all again
All again

All images and text separators are my property except those that indicate the source
Thank you for your reading and if you liked it don't forget to leave your vote and comment
Original text from