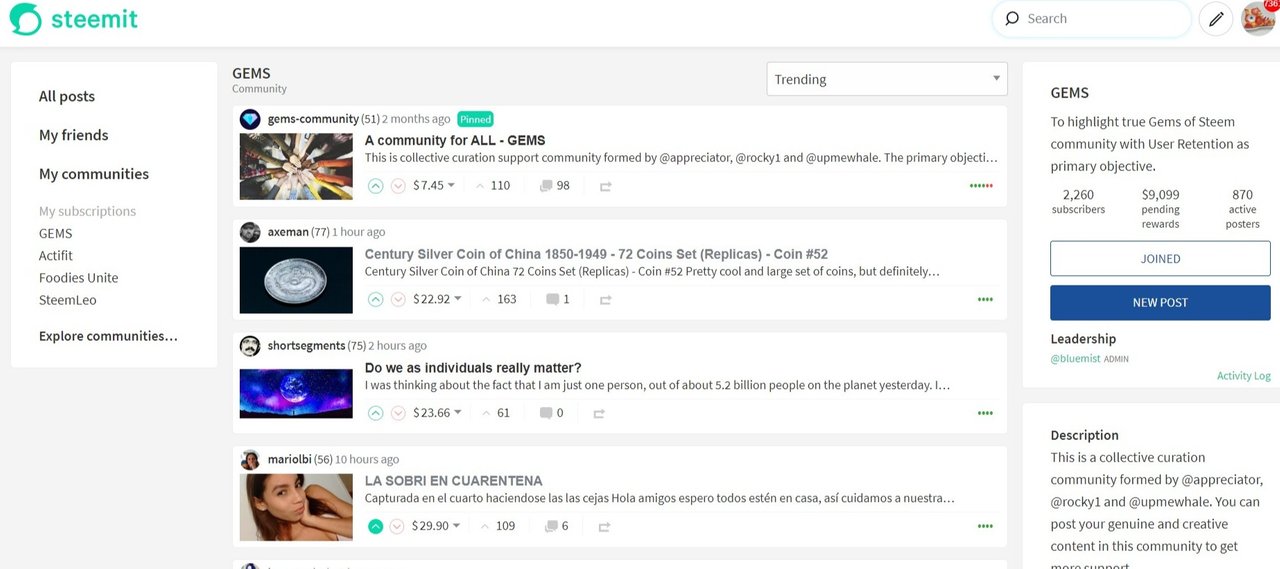 I can't tell you how excited I was to open my steemit feed today and read a post tagged GEM. I checked out the community and i'm thrilled that it exists.
My third steemit anniversary coming up in a month and until the fork there hadn't been a day that had gone by in those 3 years where I hadn't posted, curated and engaged.
I love steemit. I always have. I didn't like how things went down but I have not sold a single steem ever! I want to believe thee is a future here and I think GEM is important for its stated intent of user retention.
User retention is the key to new users and growing the platform. We can forget about the past because platform growth has always been the key for getting steemit from Launch into Orbit.
Supporting active users now will give them the assets to support the new members they bring in and create a network with. This was always a burden for me because I used to bring social media influencers onto steemit and they received no engagement and my pennies were not enough to keep them interested.
So I look forward to participating in GEMS and curating here. I'm happy to have finally found something that makes me excited about steemit again.