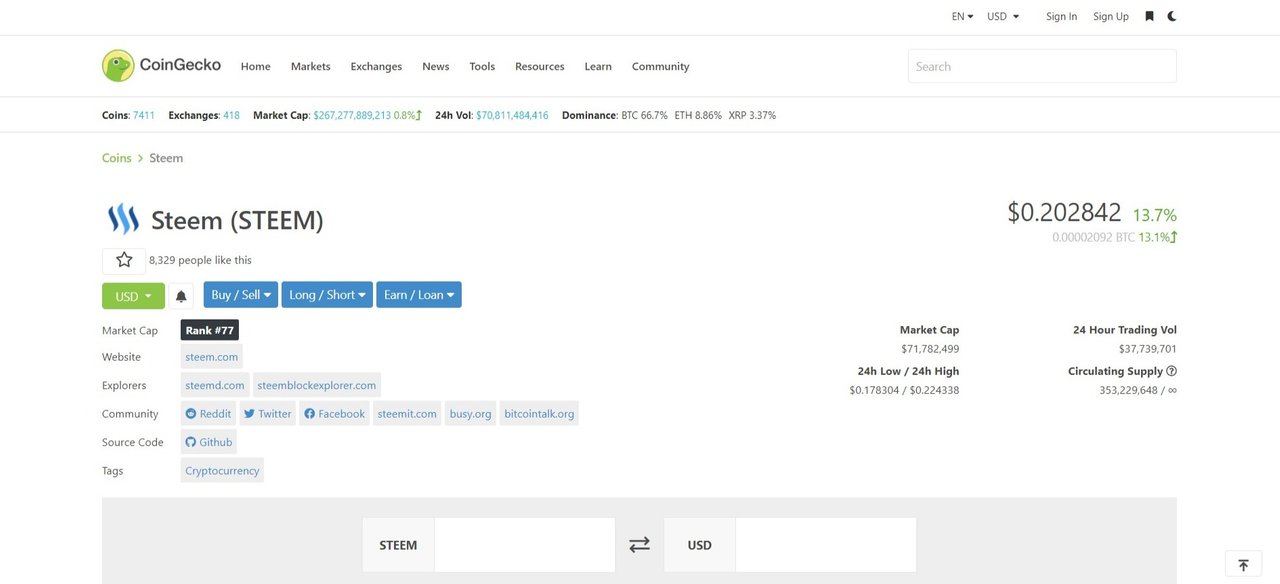 I was really excited today during my daily check of the steem price to see the price was up 14%. My initial thought was it was glitch but it has stayed around $.20 all day.
I'm not one of those steemians that really understands the markets that well so I simply want to know what is causing today's run. And, is it a sign of things to come?
So I'm appealing to the smart people on steem to way in down in the comments to discuss it. I hope there are new and great things happening on the blockchain.