Helo hivers, beautiful evening,you will find this post quite useful because no matter how you look at it,some day you will be a leader.
WHO IS A LEADER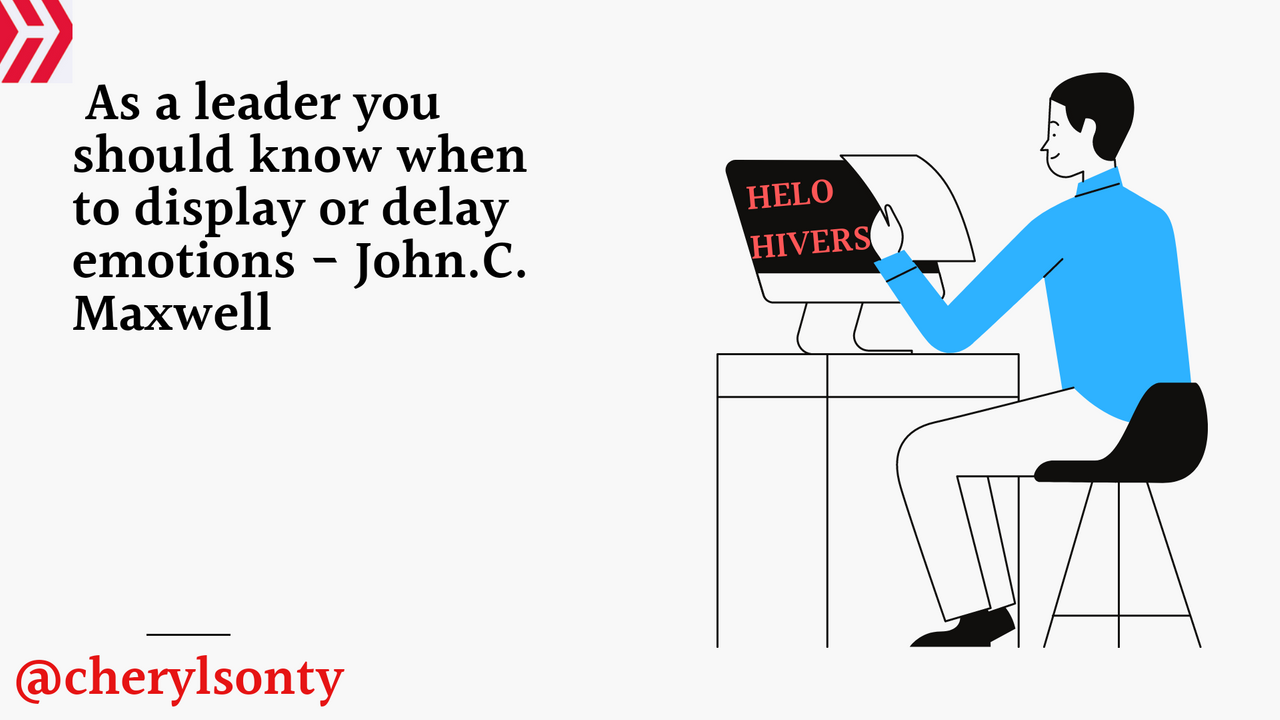 Most times we think we need to be a pastor, governor, president before you can be seen as a leader,but then this is so wrong,do you know that when you senior someone you can be seen as a leader figure? Do you know why?, It's because the person following you will have that tendency to do the things he or she sees you do,even as a parent you are a leader to your children,as a staff in your work place, you are a leader to those working under you.
In my own words,a leader is someone who is a model for others to follow,your leader doesn't necessarily need to be a senior in age, sometimes it could be your juniors.
ATTRIBUTES OF A GOOD LEADER
SELFLESS: A good Leader isn't supposed to be focused on his or her own well being,it's not nice that as a leader you will only take on projects that will only benefit you,a good leader thinks more of his followers,those who look up to him in order to carry everyone along.

SACRIFICIAL: Being a leader can be tasking,it might cost you,times will come when you will have to use your own money,times will come when you have to inconvenience yourself for the happiness of others,times will also come when you will be pushed to the wall but you will just have to swallow it for peace to rain.

READER: Every good leader should be able to make out time to study,you can't lead effectively with one pattern,new things are coming up every day and you need to be updated,you need to have certain informations at your finger tips to be able to lead effectively,you can't do that if you are not loaded.According to John Maxwell "A leader is one who knows the way,goes the way and shows the way"
APPROACHABLE: A good leader should make him or herself one that people would be comfortable coming around,a smile wouldn't hurt,you can be firm and serious when you need to but let your followers get to see more of your kindness,be a good listener, people who always love and appreciate it when you give them attention.

INFLUENCIAL:As a leader should be able to make impact in the life of your followers,you can't achieve that if you are not disciplined and principled,there must definitely be something unique about you to make people attracted to you and want to be like you. "If you can't influence people, then they will not follow you. And if people won't follow, you are not a leader. That's the Law of Influence." John C. Maxwell
I hope you found this article meaningful,thanks for dropping by,am grateful.