Hello Friends,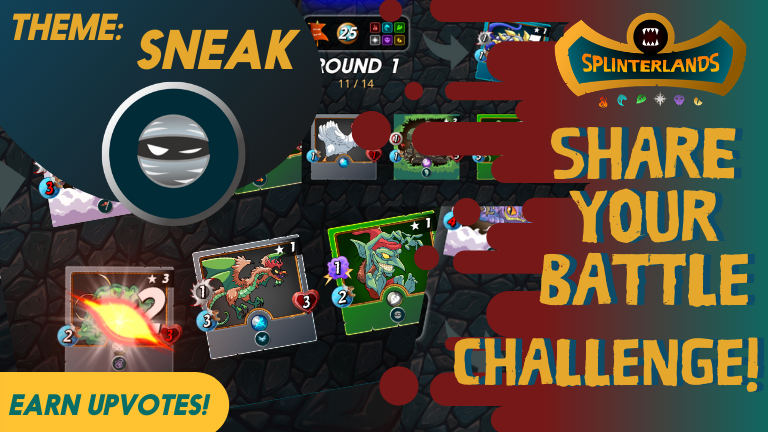 https://steempeak.com/splinterlands/@splinterlands/share-your-battle-weekly-challenge-snae
The change in Weekly Challenge continued this week as well with this week's theme being Sneak ability instead of a monster and this is like giving freedom to bloggers/battlers to select the splinter and monster combo of their own!!!!
Sneak: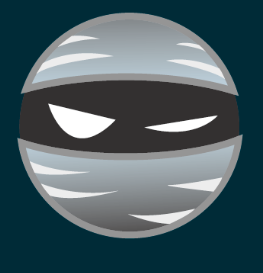 Sneak is one of the best abilities of Splterlands as it allows a monster to attack in reverse order unlike the usual way of attacking the front monster.
So, with this ability, a monster starts attacking the monster positioned at the end of the lineup and tries to take out the monsters in reverse order while front and other normal melee, ranged and magic monsters to concentrate on the front monster.
Each of the Splinters have 2 Sneak monsters with one more in the Common category.
Let's check what and all the Sneak monsters we have.

Fire:
Fire Splinter has 2 Sneak monsters in Kobold Miner and Pyromanic.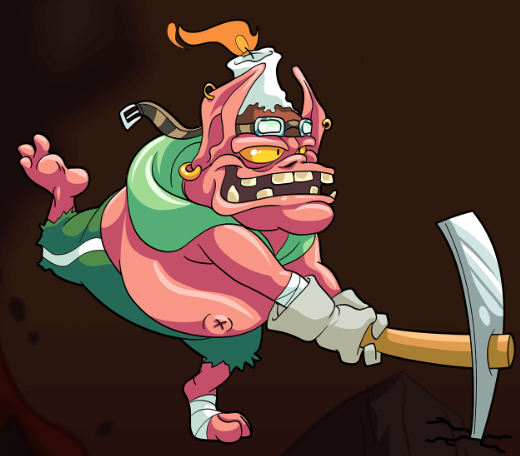 Kobold Miner is a melee monster is is particularly useful with it's just 2 MANA cost and good enough melee attack of 3(2+1 for Fire Splinter) from level 3 onwards.
This is one of the most used Sneak monsters.
---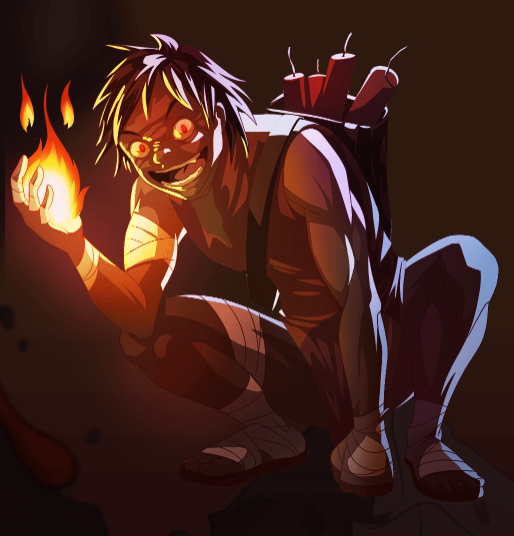 Pyromanic is a newly added Untamed edition ranged Sneak monster which gives decent enough renaged attack starting with 2 from first level itself and it's ability of blast from level 5 makes it more useful as a back end blast will be nice to have.

Water:
We have Sabre Shark and Coral Wraith from this splinter.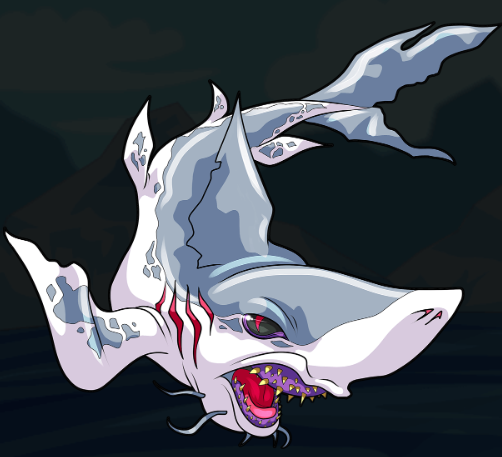 Sabre Shark is a melee attack monster and a level 5 monster gives 3 melee attack and given that Water Splinter has few inspire monsters, with usage of those, it gives a really good melee attack and can take out the back end monsters almost one at a time.
---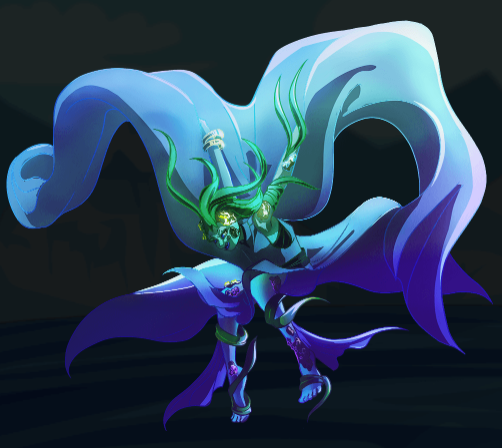 Coral Wraith is another Untamed magic monster which gives a 3(2+1 with Water Splinter) magic attack and particularly helpful when any Super Sneak battles as most of us will lineup monsters with thorns and dodge abilities in the back end and this be good to counter attack those abilities.

Earth:
Earth Splinter has Goblins Goblin Sorcerer and Goblin Thief as the sneak monsters.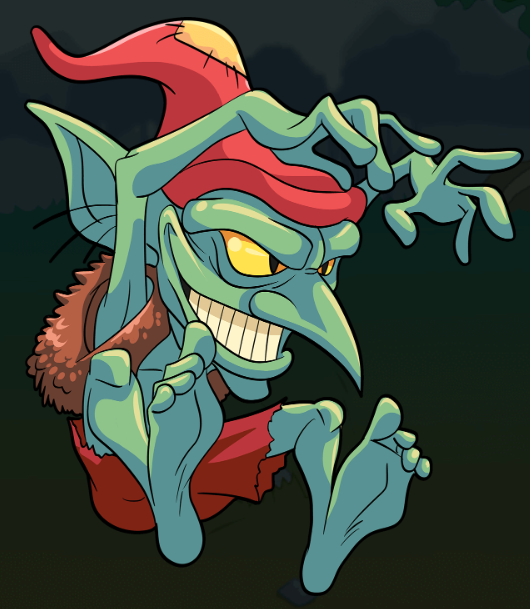 Goblin Sorcerer is available from alpha and beta editions and is a magic attack sneak monster which gives 2 magic attack from level 4 onwards.
I would say it lost it's popularity with introduction of Screeching Vulture as that gives more versatility with it's Opportunity* and Scavenger abilities.
---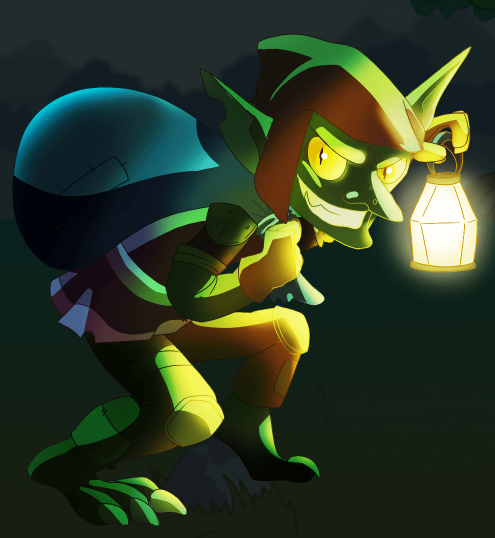 Goblin Thief is another Untamed melee monsters with sneak ability and gives decent enough 2 attack from level 1 itself and increases to 3 melee attack from level 4 onwards.

Life:
Life Splinter has 2 melee attack sneak monsters in Feral Spirit and Silvershield Assassin.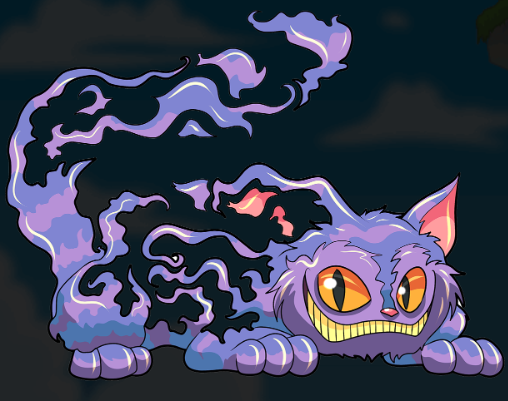 Feral Spirit with it's speed of 4 from level 1 makes it the first few to attack and at level 5, it gives 2 melee attack with speed of 6 and it is mostly used in combo with Elvin Cutthroat as a deadly sneak attack.
Now, with the introduction of Silvershield Assassin, the above mentioned 2 and this one makes it an unbeatable trio of sneak monsters for Life Splinter.
---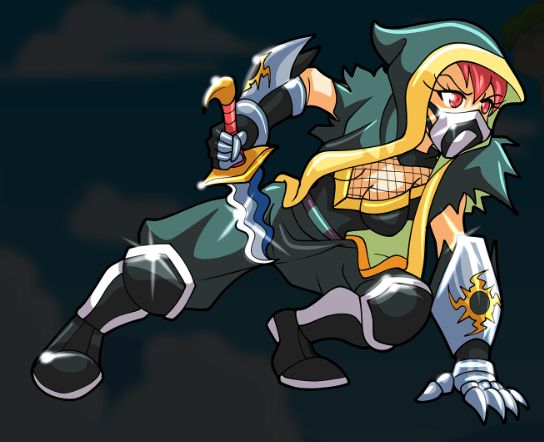 Silvershield Assassin is the newly introduced Untamed edition monster with double strike from level 1 itself and at level 5, with poison ability enabled and 4(2+2 for double strike) melee attack, it's one of the deadliest when used with any inspire monsters although a bit high on MANA cost as this is on higher side of MANA cost with 7.

Death:
Death Splinter has Skeleton Assassin and Undead Badger as the sneak monsters.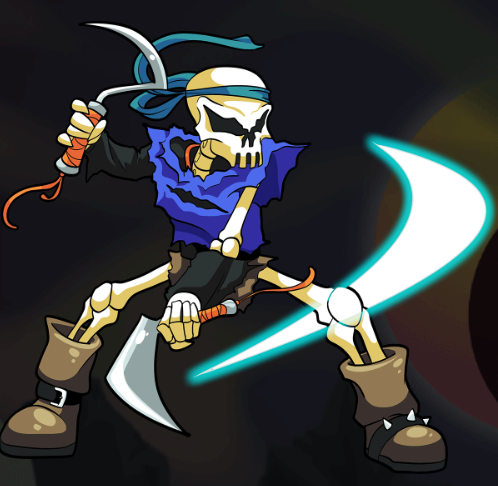 Skeleton Assassin is among the most used sneak monsters with ability of poison from level 6 onwards and gives 2 melee sneak attack from level 4.
---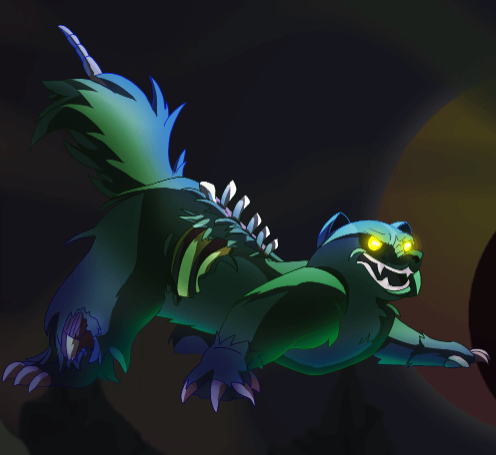 Undead Badger is a quite new Untamed edition sneak monster and I have to say it's one of the least used ones because of it's low health and low melee attack, which an be a max of 3 at level 10 and not goes upto 2 until level 5. But the good point with this monster is, it's speed which starts with 3 and goes upto 6 from level 9.

Dragon:
Dragon Splinter has Shin-Lo and Dragonling Bowman among sneak monsters.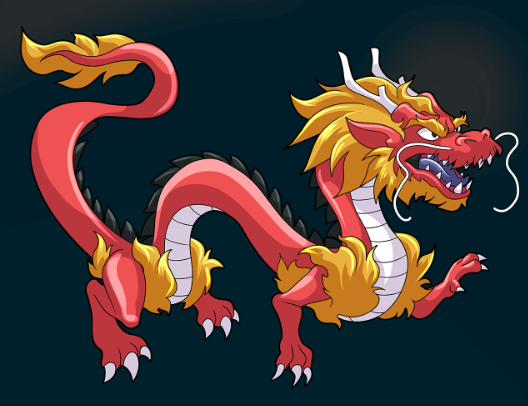 Shin-Lo, I haven't seen many people using this, may be because of it's low magic attack and high price of the monster.
Nevertheless, I guess this is one of those cards meant for collection, like Prince Julian :)
---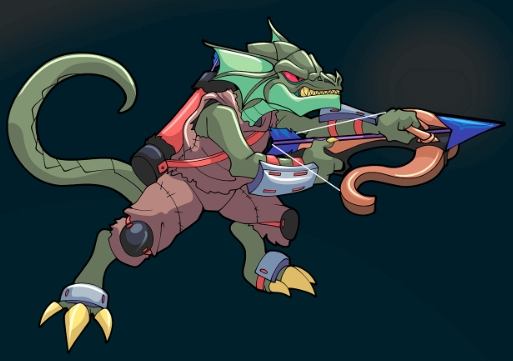 Dragonling Bowman is a ranged attack Sneak monster and piercing ability from level 5 makes it more useful and it gives a decent 2 ranged attack from level 3 onwards.

Neutral:
We have lone sneak monster in Neutral monsters category and that is none other than the famous Elvin Cutthroat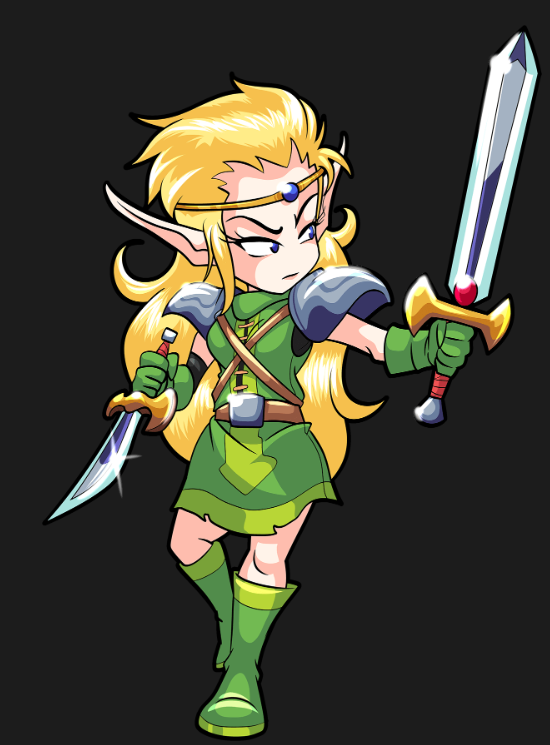 Elvin Cutthroat with it's low MANA cost of 3 and good melee attack of 2 from level 4 onwards and speed of 4 makes it most used sneak monster.
---
Wow, that is a nice list of Sneak monsters, isn't it?

Now, let me move on to the main attraction of this blog and that is a battle with one or more sneak monsters.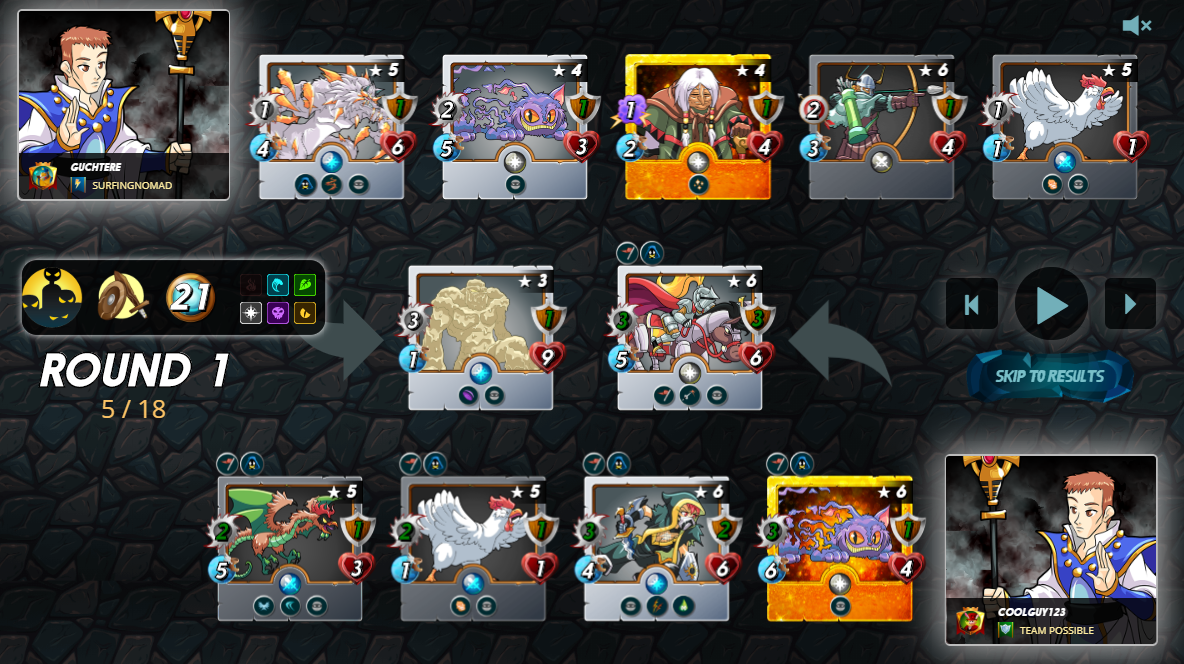 https://steemmonsters.com/?p=battle&id=1a32f3b6b1b5cb24bd0d186a556ba18c74288e4e
It was a Super Sneak battle with all the melee monsters having an ability to attack the last monster on the lineup and it also had Lost Legendaries rule, meaning, we can't use a Legendary monster in this battle.
This had a 25 MANA cap.
My lineup and why I used that order is as below:
1. Silvershield Knight: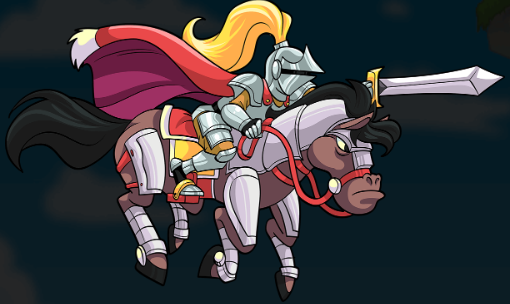 Since this was a medium MANA cap battle with 25 MANA cap, I thought of using couple of good Sneak monsters and hence, needed a solid front monster with melee attack.
So, I used this and it's inspire ability means, my sneak monsters will have an added advantage.
---
2. Feral Spirit: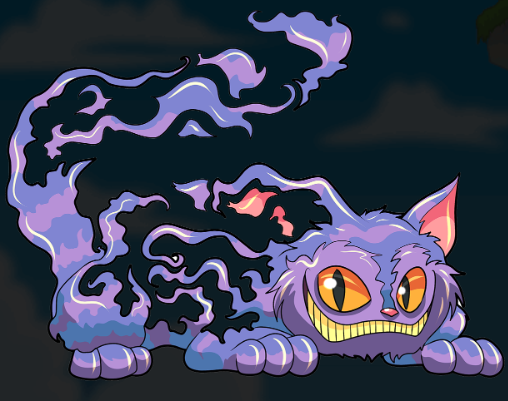 This is a good bet for low MANA battles and it's speed of 6 makes it almost the first monster to attack and inspire from Silvershield Knight's inspire makes it a 3 attack melee monster.
---
3. Silvershield Assassin: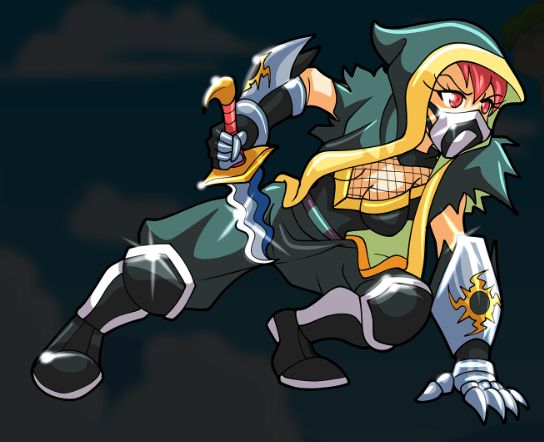 Silvershield Assassin is best suited for Super Sneak and even melee mayhem battles because of it's double strike* and good melee attack.
It's poison ability makes it even more deadly and must use in battles.
---
4. Furious Chicken: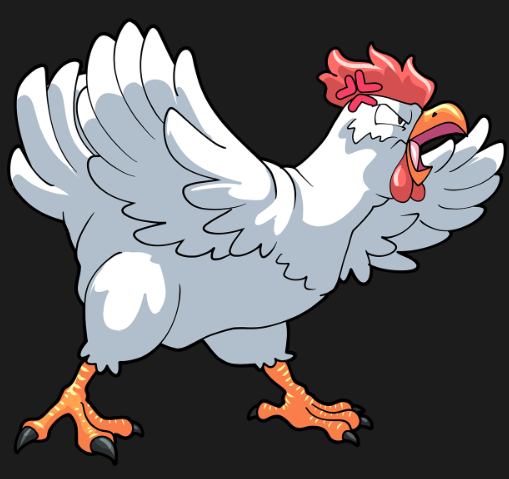 Lined this up at Fourth position just for Super Sneak battle and inspire means, this will also give a useful 2 melee attack.
---
5. Cocatrice: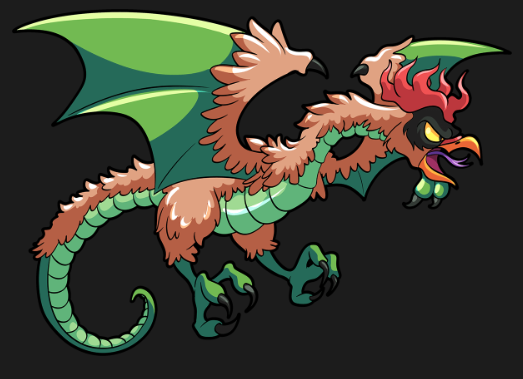 Lined this in this position specifically for Super Sneak battle because of it's dodgy and flying abilities.
---
Before we end discussion on Lineup, let me give a brief introduction of my opponent's monsters as well.
He used Clay Golem as fron monster followed by Crystal Werewolf, Feral Spirit, Divine Healer, Highland Archer and Furious Chicken.

Battle:
It was a battle of 3 rounds and Super Sneak is one of the most liked battles by me as I enjoy lining up monsters for this kind of battles.
Round 1:
Super Sneak battles are always exciting and if we don't have a strong monster at back end, we end up losing.
Furious Chicken is no match for any melee attack and this and Highland Archer lost out for the melee attack in this round, especially against Silvershield Assassin, Feral Spirit.
Cocatrice was able to hold on for the second round and Clay Golem failed to attack Silvershield Knight.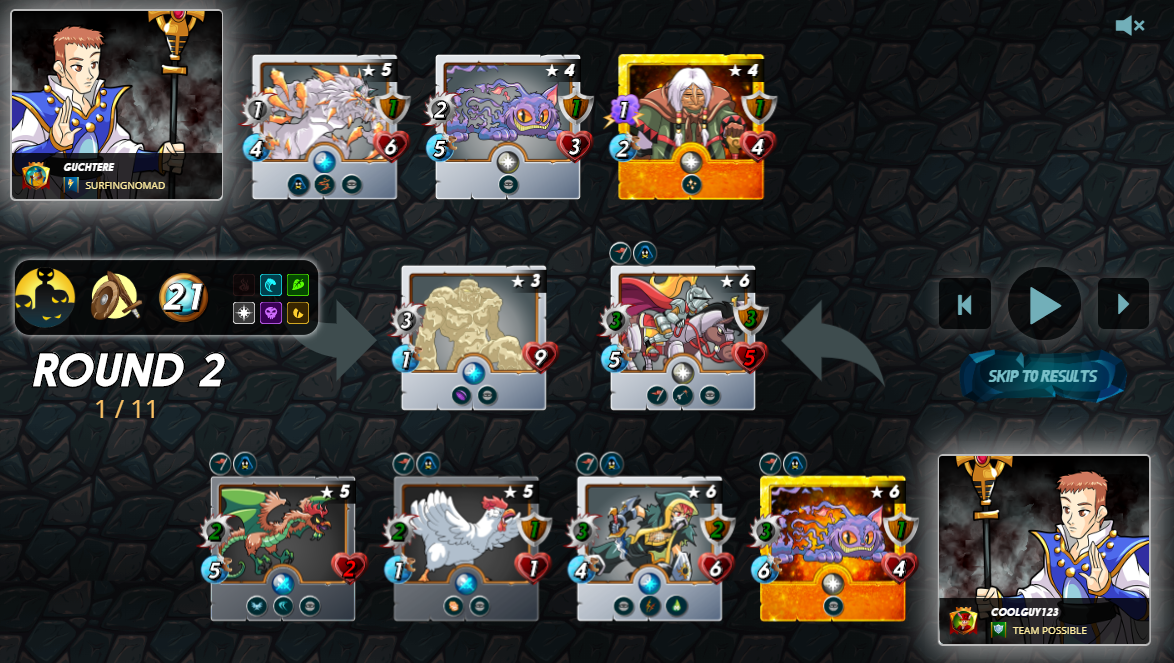 ---
Round 2:
Silvershield Assassin and co were able to remove Divine Healer, but before that, opponent's Feral Spirit removed the Cocatrice.
In bewteen, the Clay Golem again failed to attack Silvershield Assassin to give me an edge in this battle.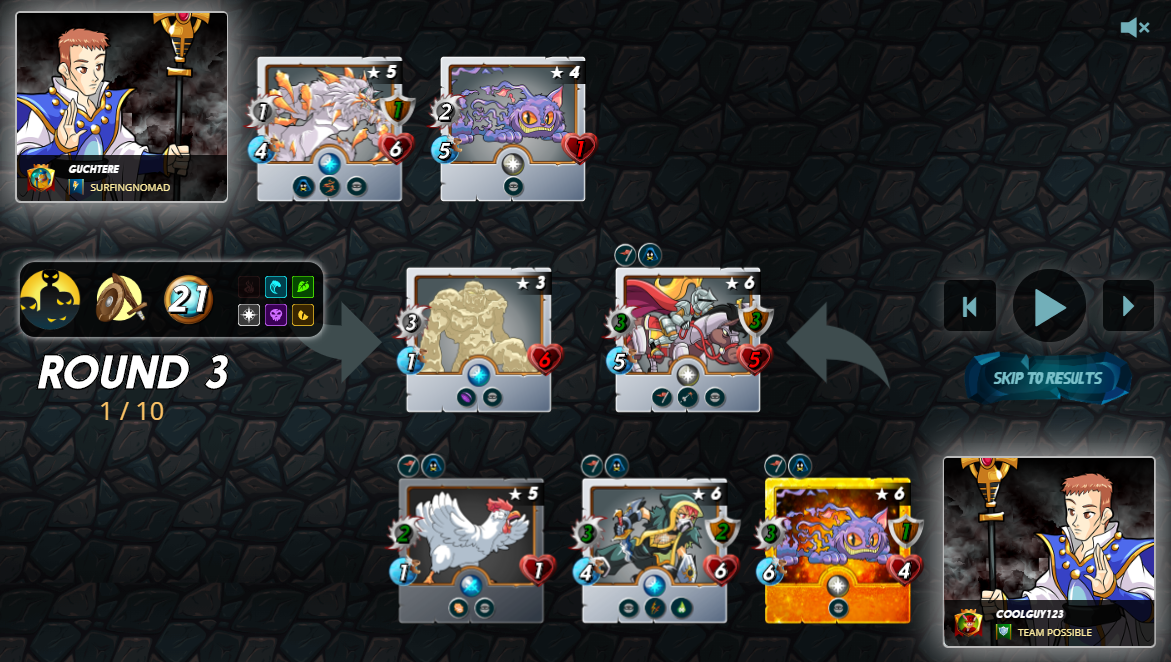 ---
Round 3:
Opponent's Feral Spirit was removed in the first iteration in this round and my Furious Chicken was attacked and removed as well.
Finally, Clay Golem was able to attack the Silvershield Knight.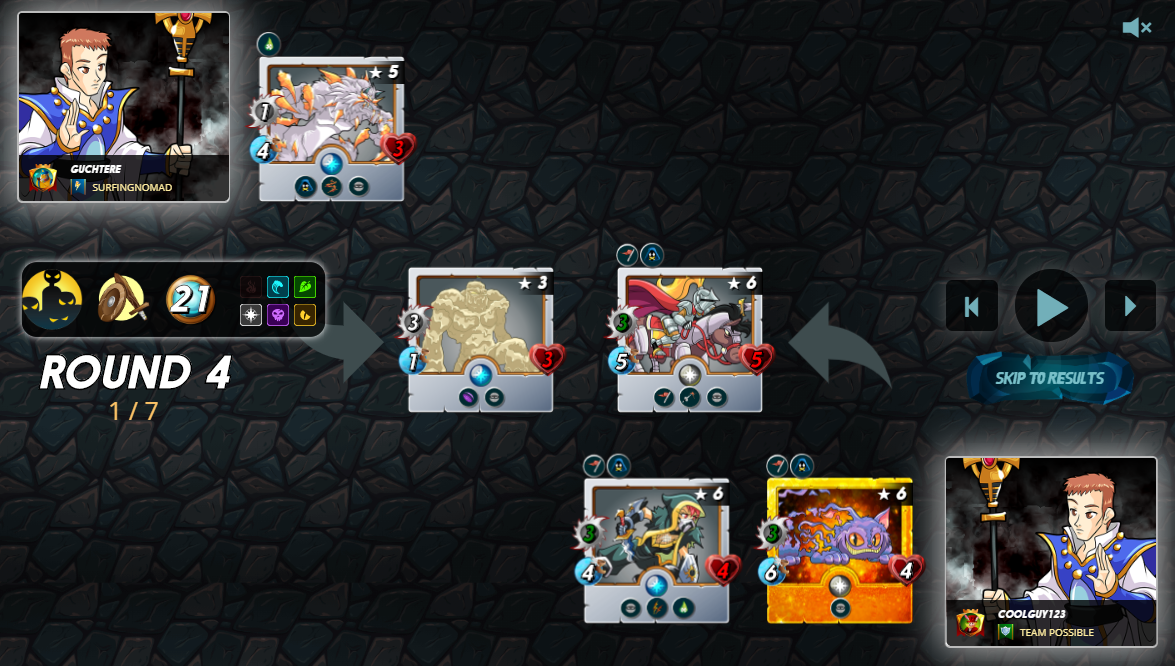 ---
Round 4:
2 hits were enough to remove the remaining 2 of opponent's monsters and that was a rather easy win for me thanks to weak back end lineup.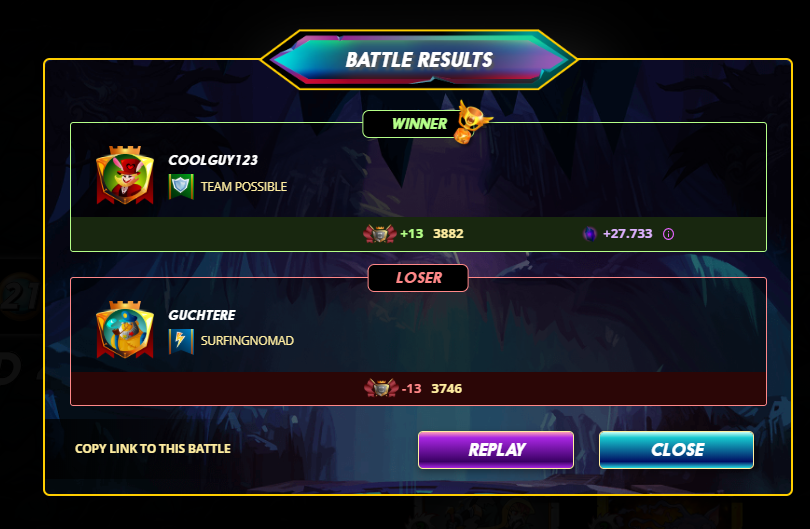 It was an interesting battle though and here are the questions as part of this blog.
Did my strategy work? What will I try differently next time?
Yes, I think it worked well with me winning the battle and also winning it comfortably.
Usage of Silvershield Assassin and Feral Spirit is the good move here.
If I have to try something different, then, may be a better monster at the backend instead of Cocatrice, but given the 25 MANA cap, I bet that would be more challenging.
---
Do I use SNEAK often? Why or why not?
100% Yes.
90% of the battles I battle, will have atleast a Sneak monster.
I use those sneak monsters because at low mana, they give me an option to wipe out the back end monsters easily.

Now, that is some lengthy blog from me in recent times and explanation of sneak monsters from each Splinter made me to go a bit lengthy here.
But, I hope, it didn't bore you and you enjoyed reading this :)
That is all I have it for you now.
Thanks and Take Care friends, See You in the Battle :)

Not yet signed up for Splinterlands?
You can join using my referral link: splinterlands.io and get some monsters from me :)
Also, try monstermarket.io if you haven't already for your steemmonsters cards and packs purchase and get instant cashback with every card purchase.

Thanks for the votes, comments and resteems.
I am a proud member and supporter of below communities:




Do you use eSteem?
eSteem is a Mobile📱& PC💻 app. for Steem with great features. Also, you get Incentives posting through eSteem apps.
eSteem Spotlight; eSteem provides rewards for it top users in Leader Board with most Posts, Comments and Highest Earners.
---