I had every intention last night of getting out this morning to take a walk around the neighborhood for #wednesdaywalk. I think you can guess that it did not happen. Having some walking issues more than normal the last few weeks so I'll be showing more photos from a walk I did last year at the Lower Susquehanna Greenways Trail which is part of the Susquehanna State Park in Harford County, Maryland.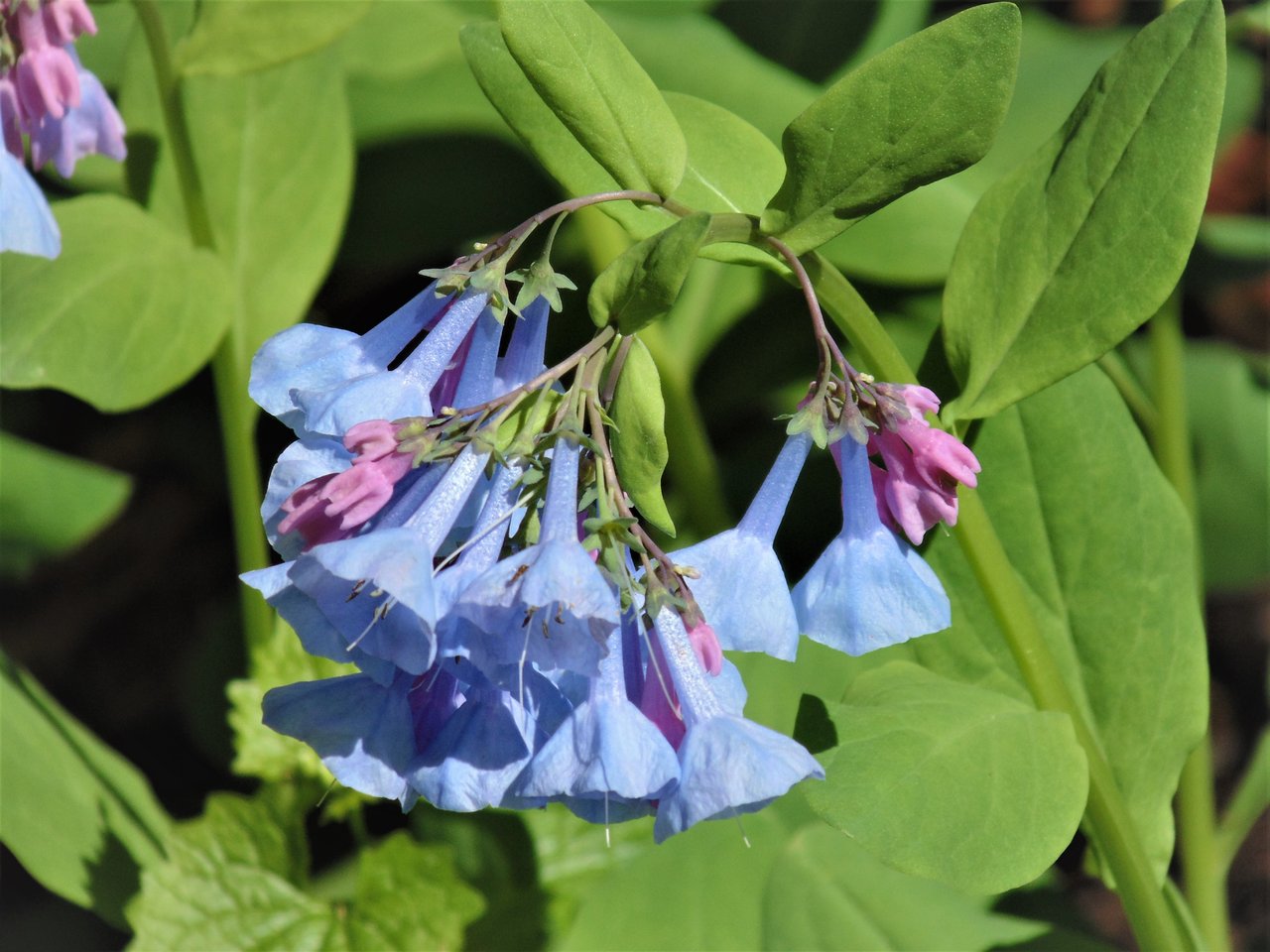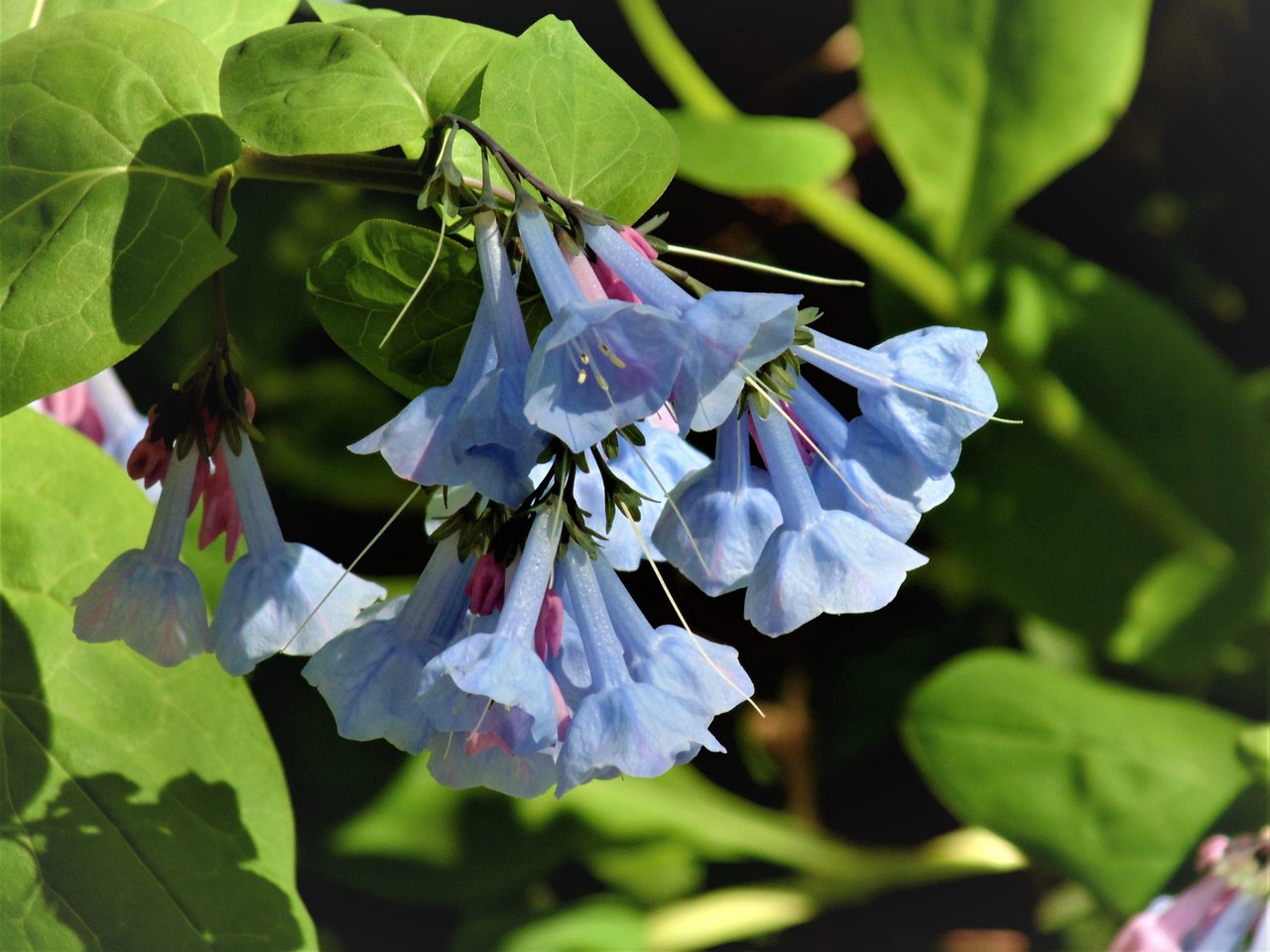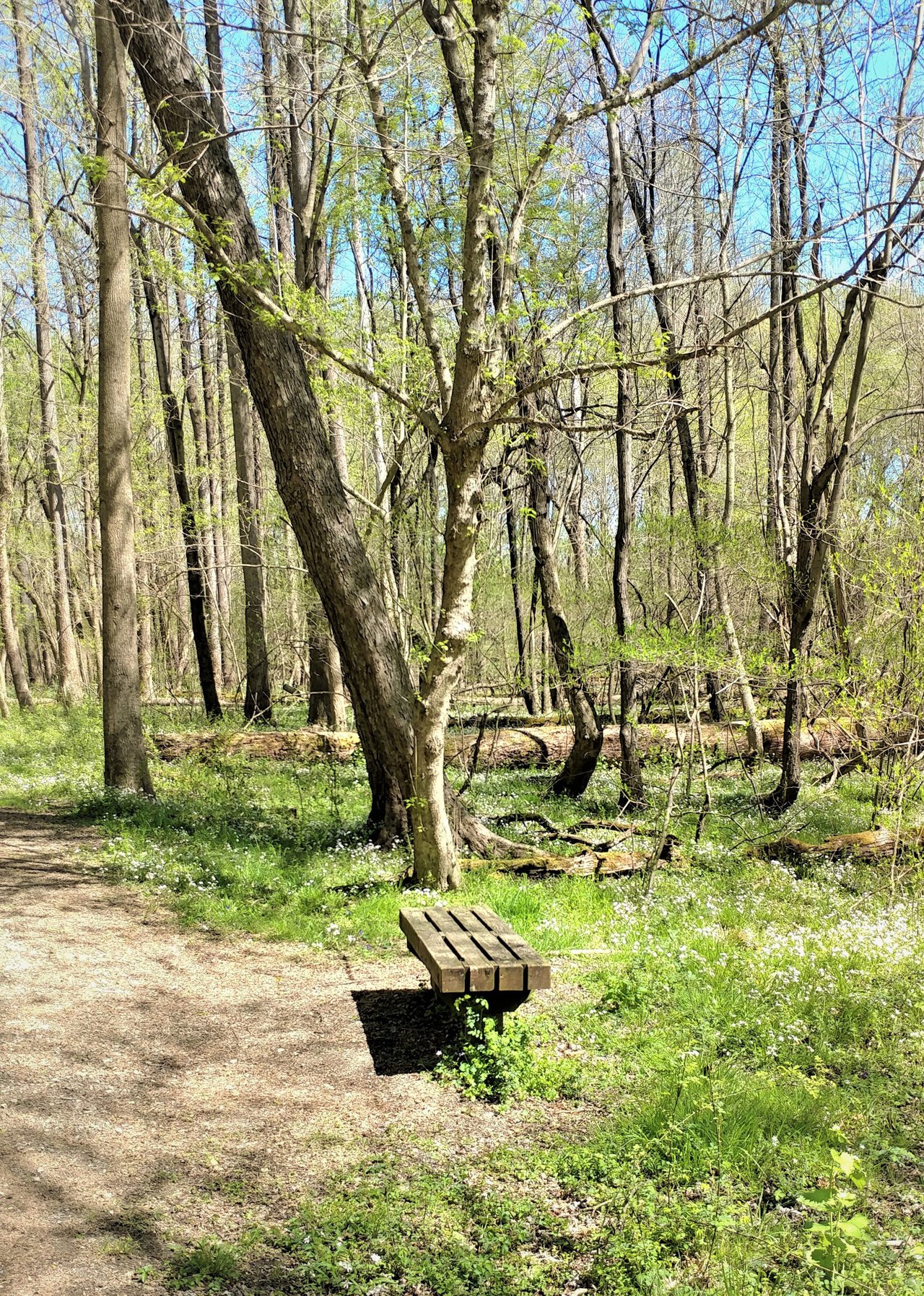 I'll be trying to get back out to this area next month to see if I can catch the Bluebells blooming. I did catch some last year but I think I was maybe a week early. Flowers can be so finicky about blooming sometimes. Our weather here does not help on that either.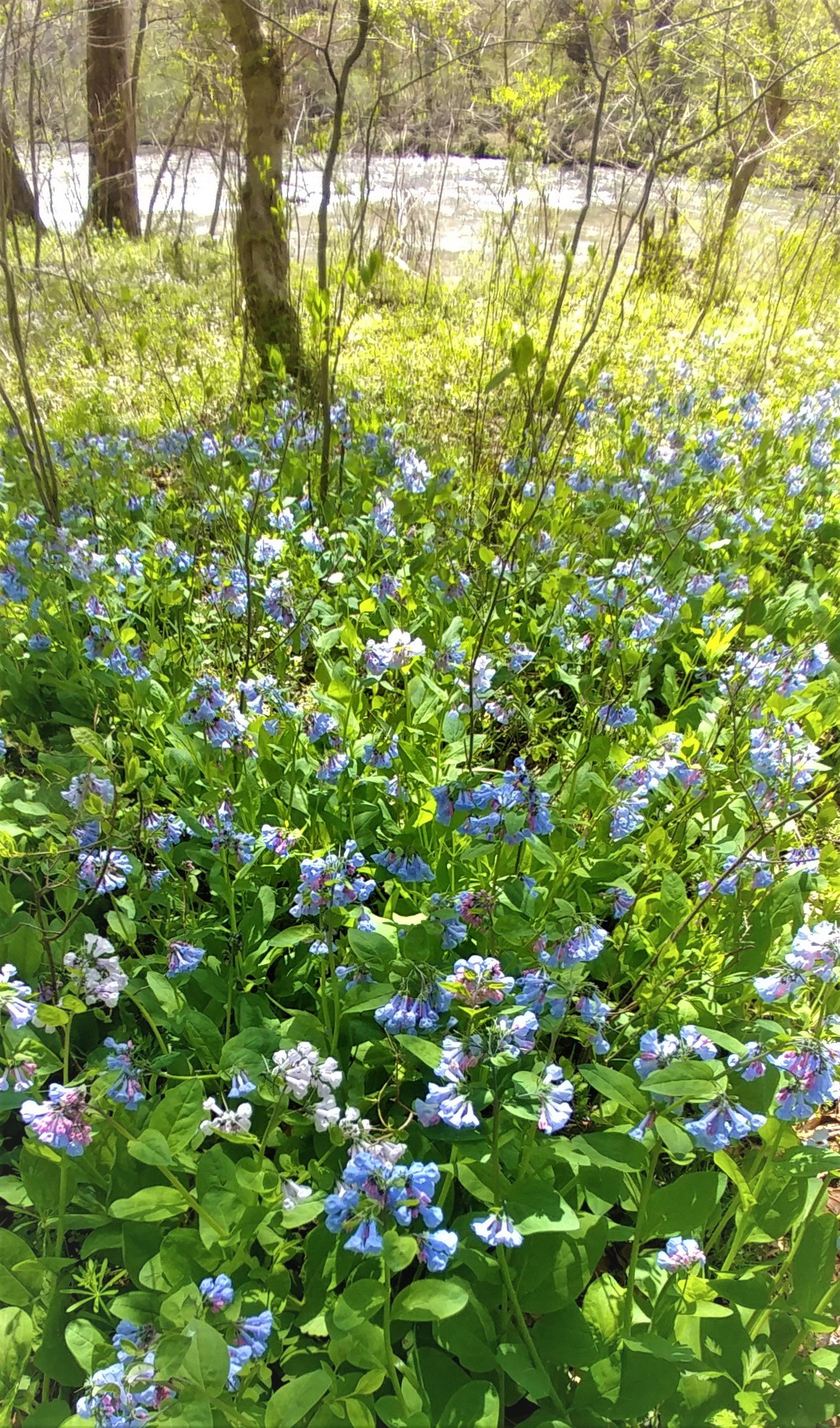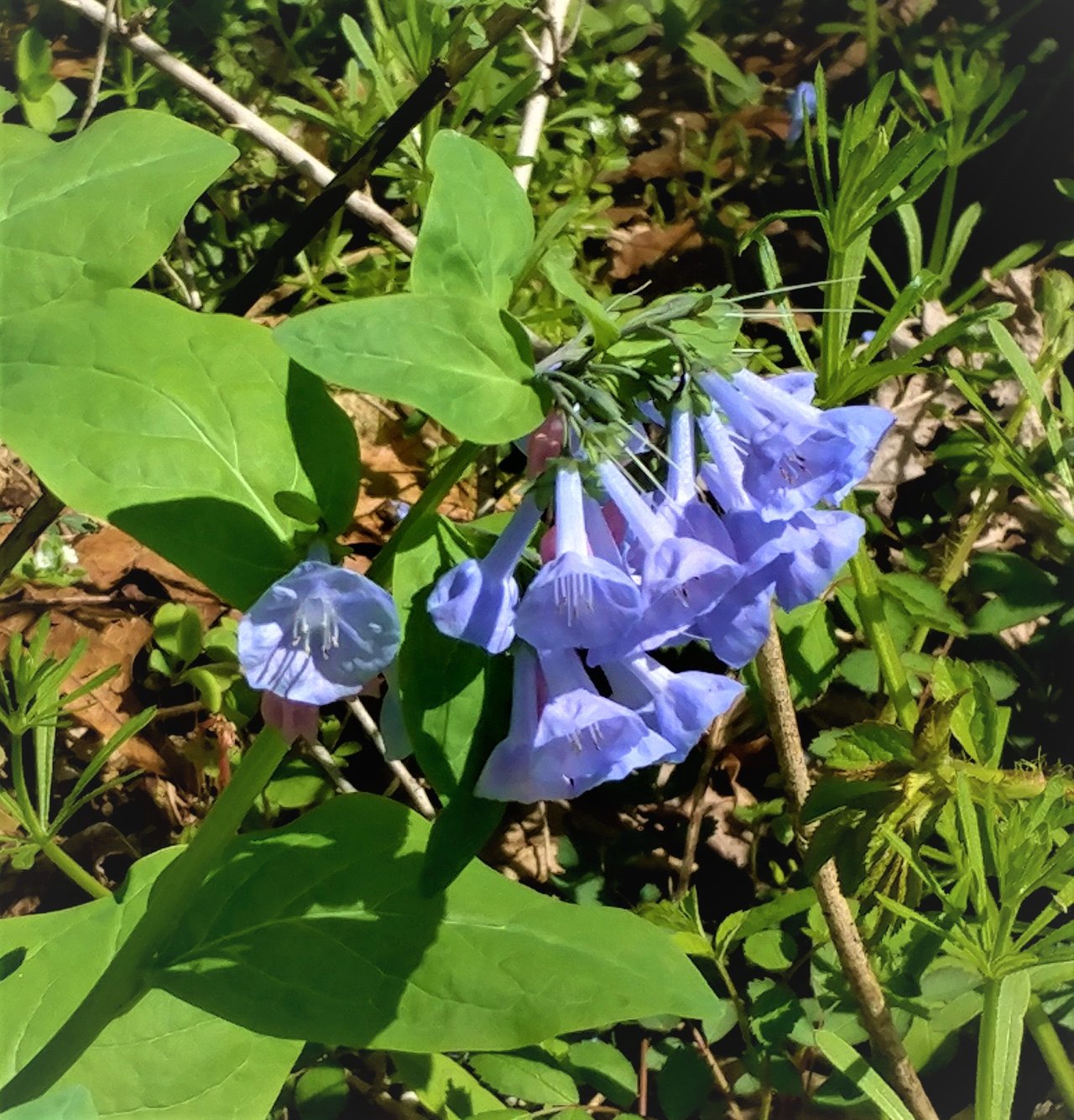 You can miss the blooming quite easily by just a week. I'm going to shoot for around 4/20/2020. That date seems easy enough to remember..lol.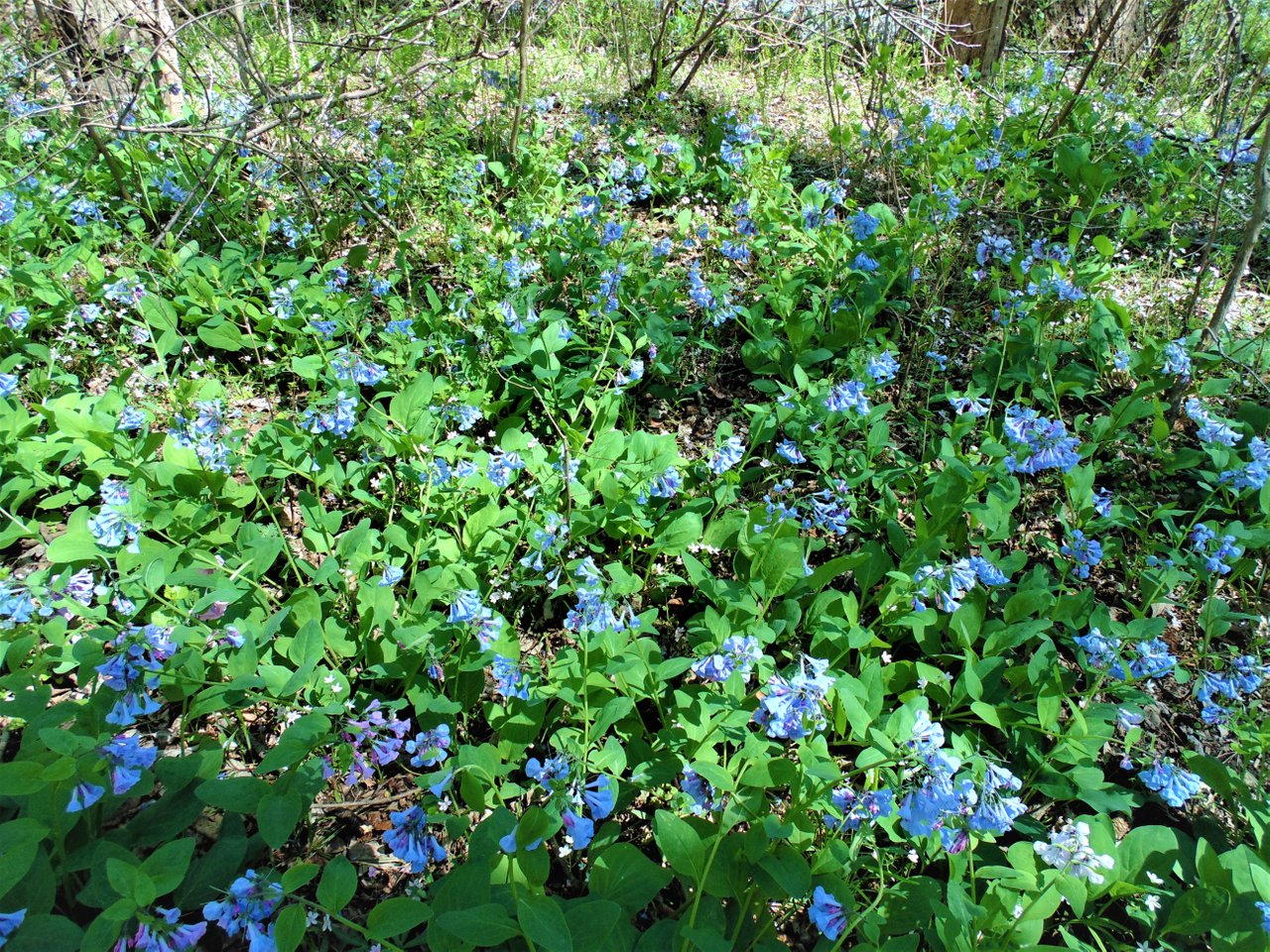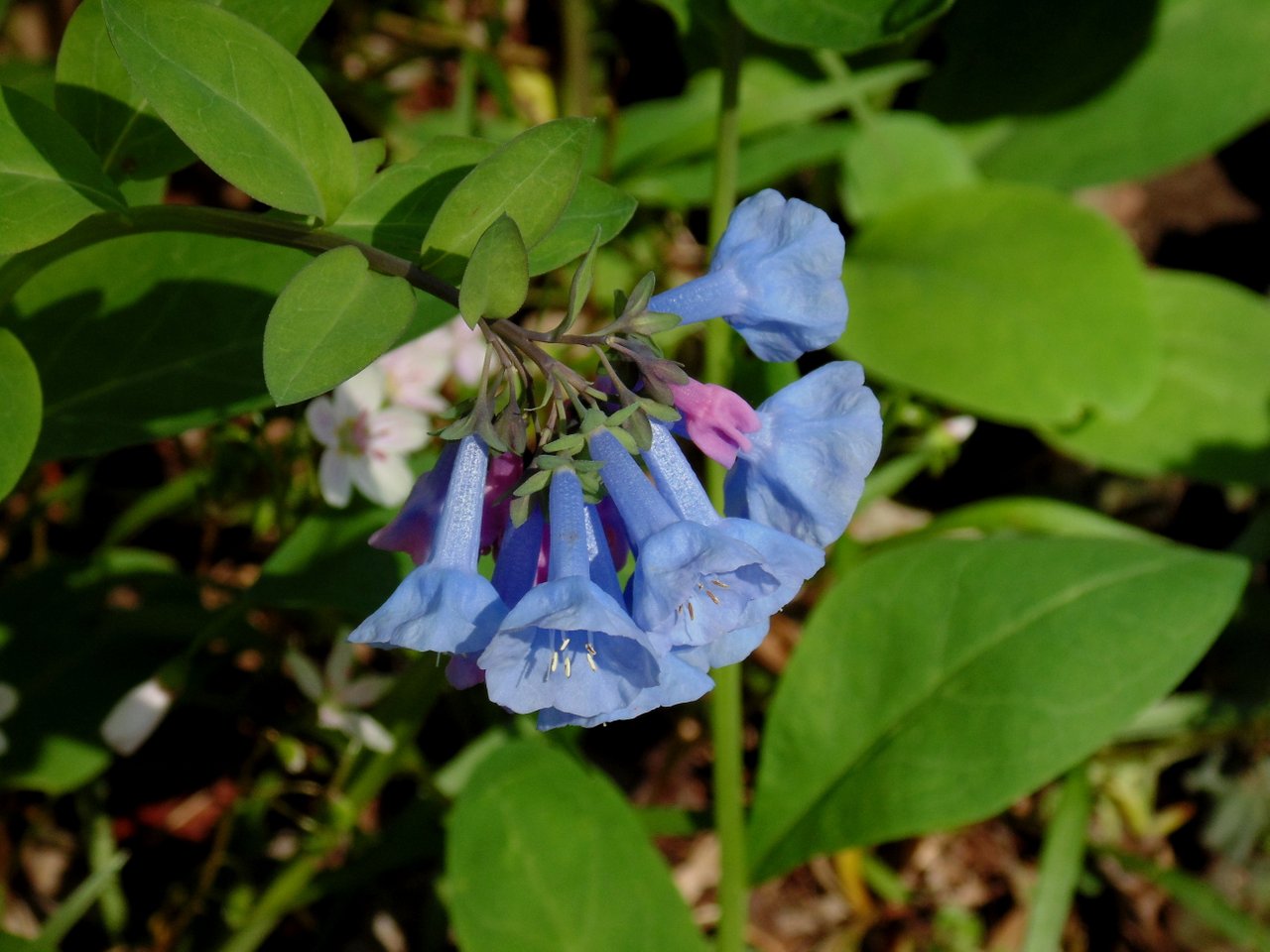 Believe me when I say that I'm very happy that I was able to get some photos of last years bloom. I remember the first time I saw the Bluebells there in full bloom and it was truly a beautiful sight to see.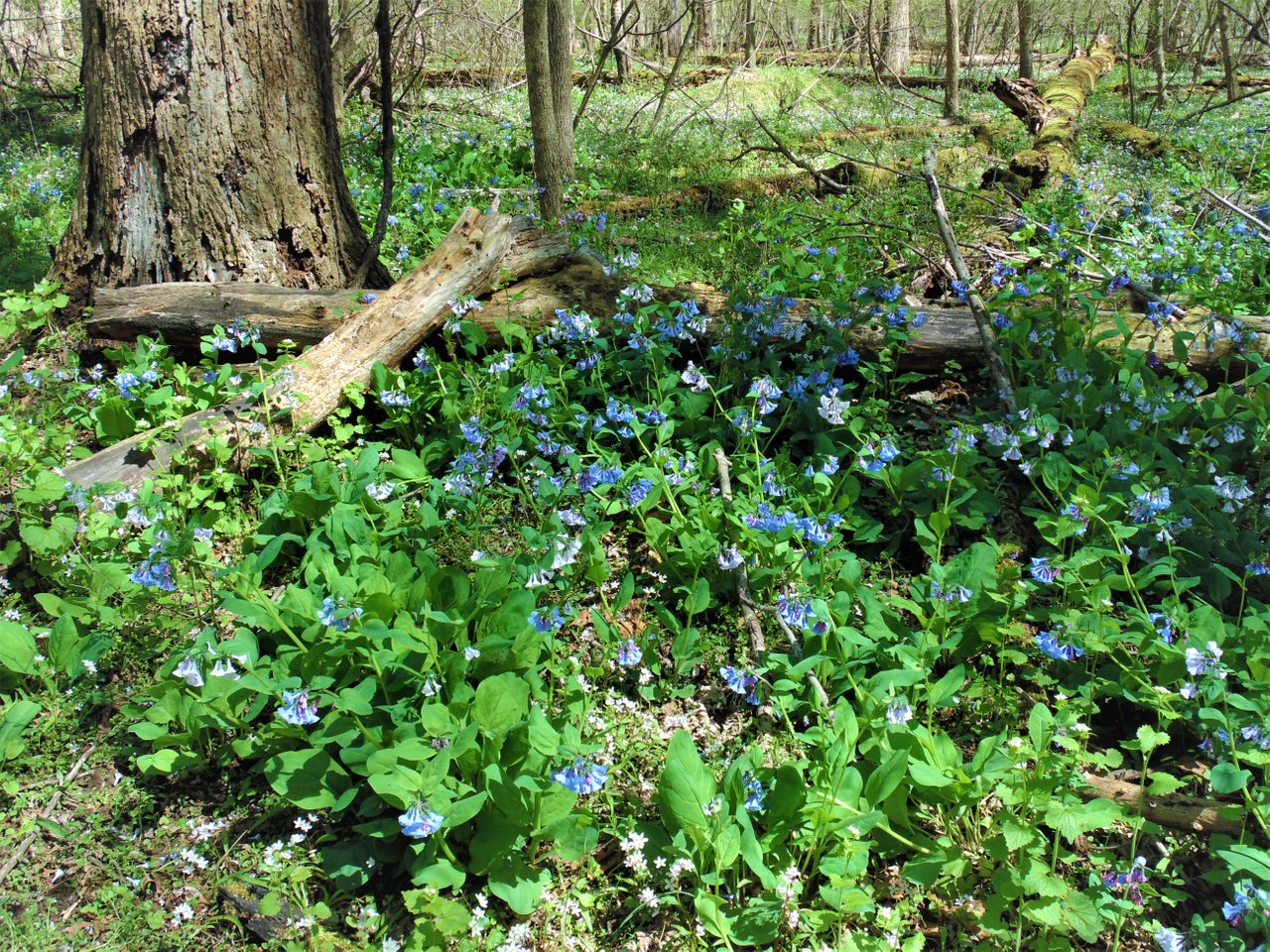 There are other plants to see also like these dainty Spring Beauties.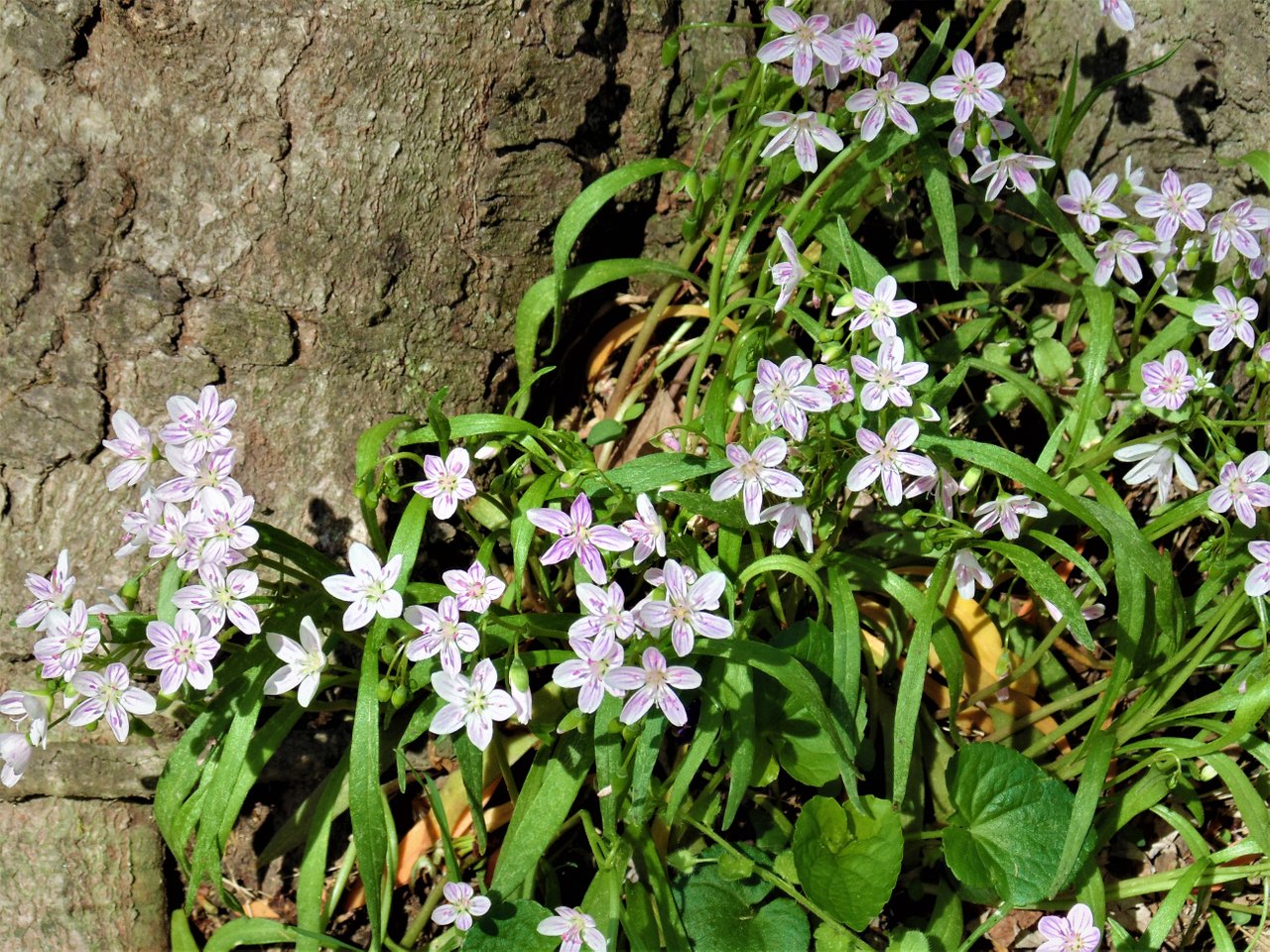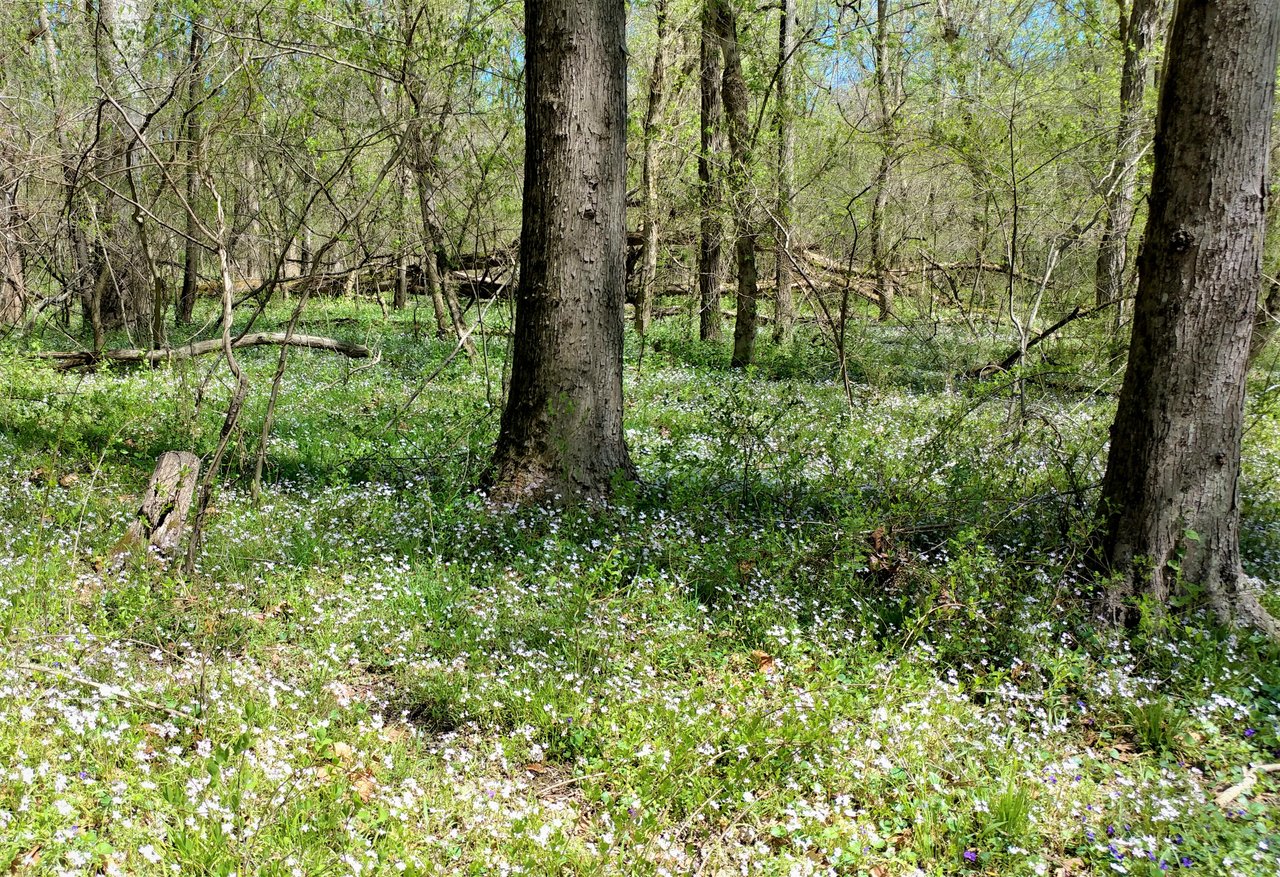 Pretty green moss...a day late for Saint Patrick's Day perhaps but still pretty along with a few Mayapple plants! That is one big tree shadow overshadowing those Mayapples!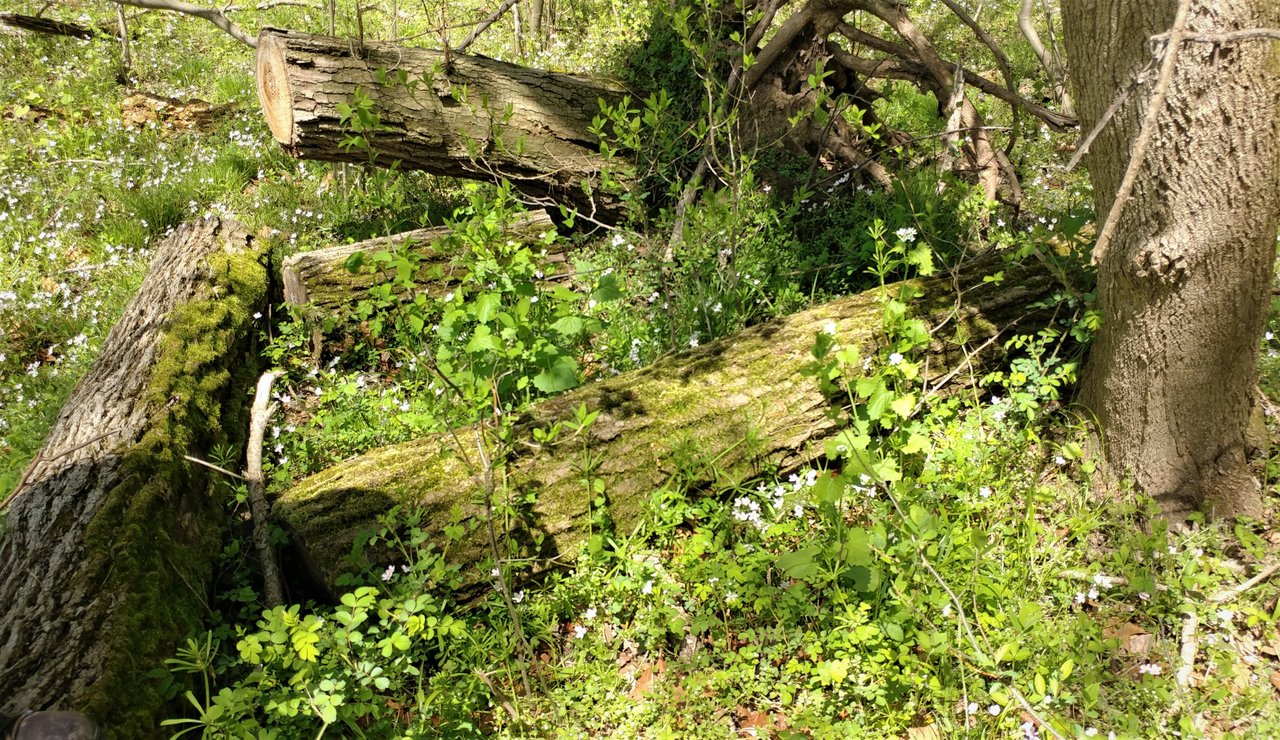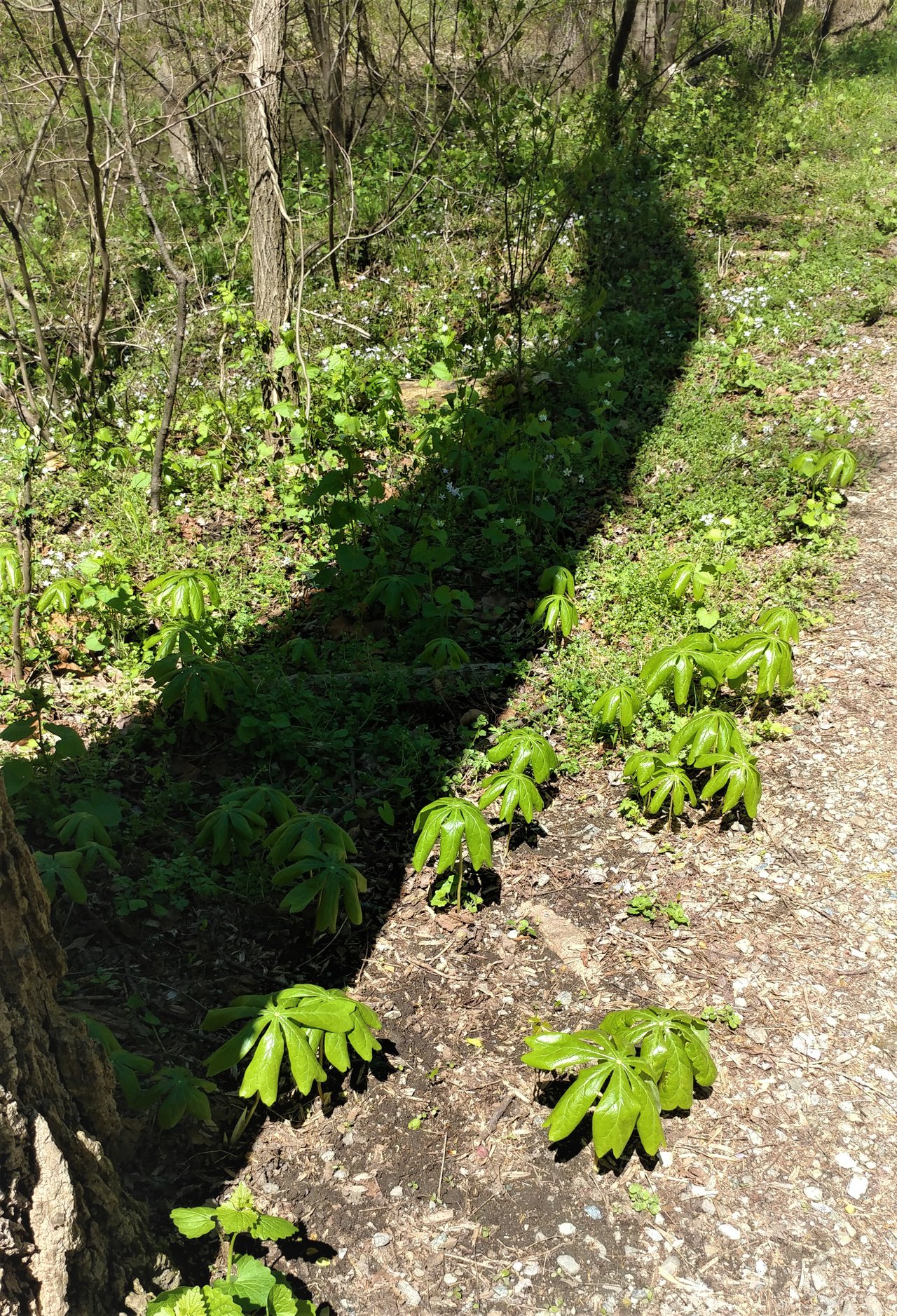 I'll tell you something else and that is that this particular day was just perfect as far as the weather. It was mild and the trees and foliage still had that new Spring look. The air was clean and it was just a pleasure to take all of the sights and sounds in.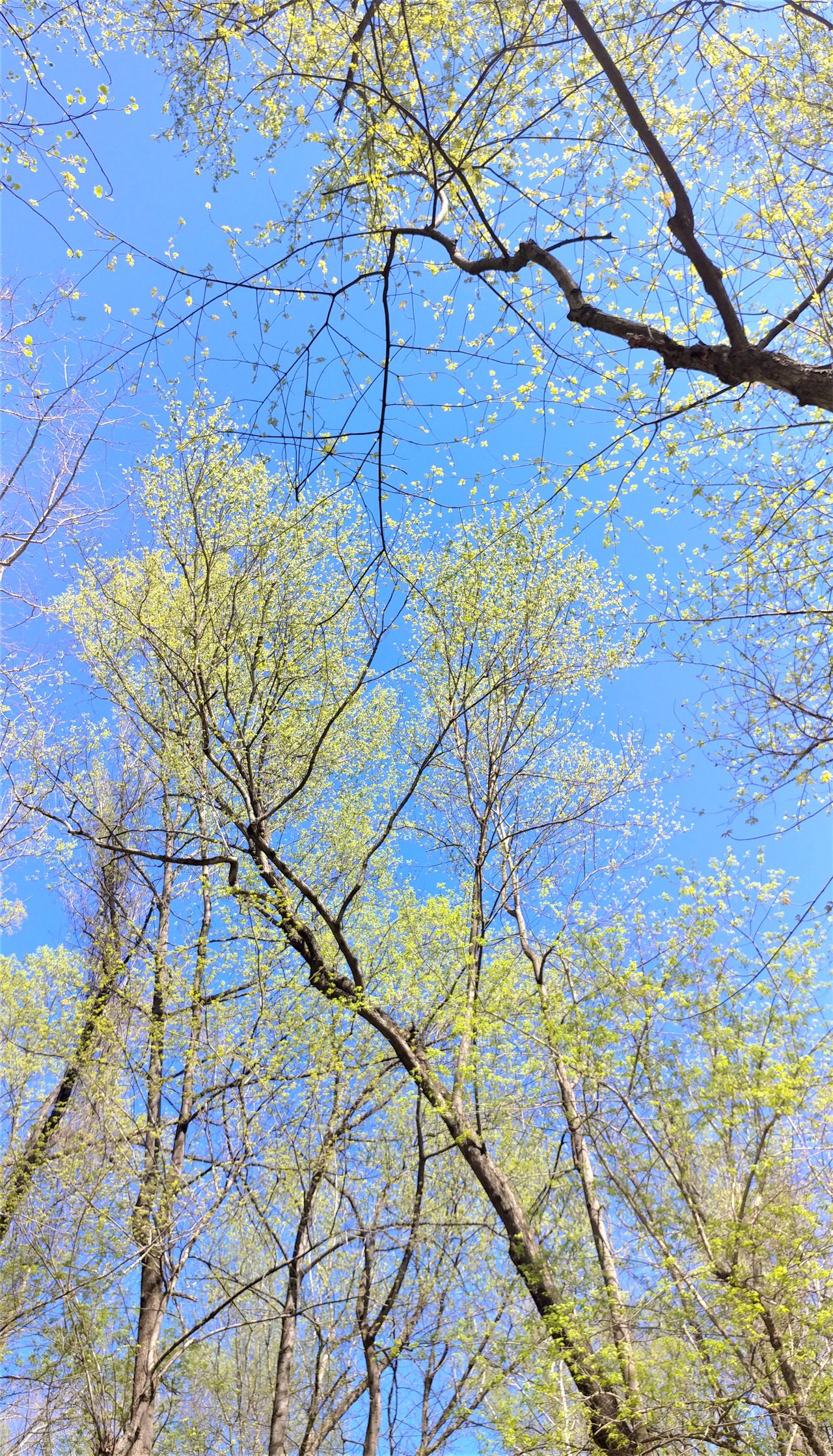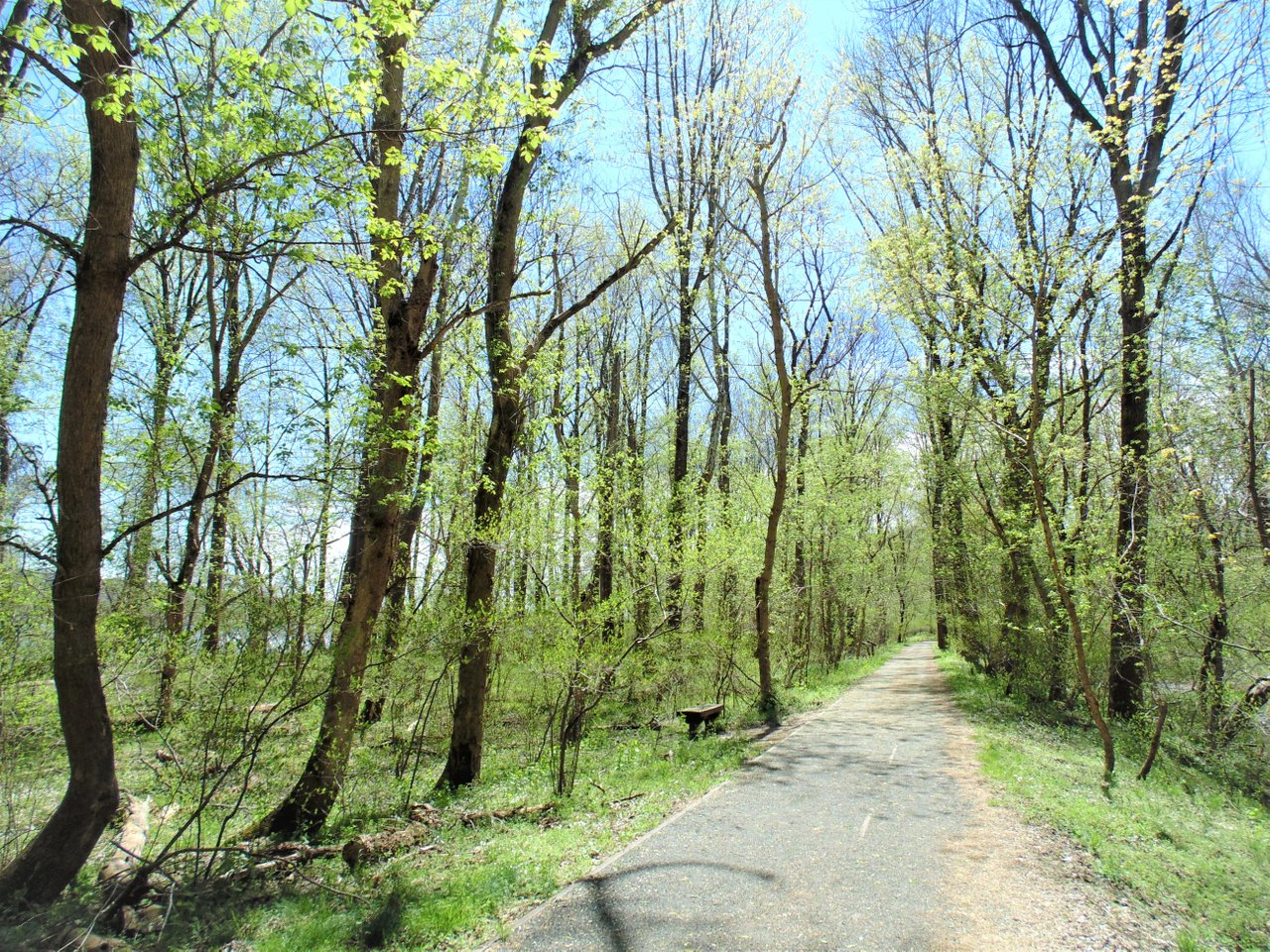 Now if I can just get my timing down with those Bluebells then it that would be even better! 😉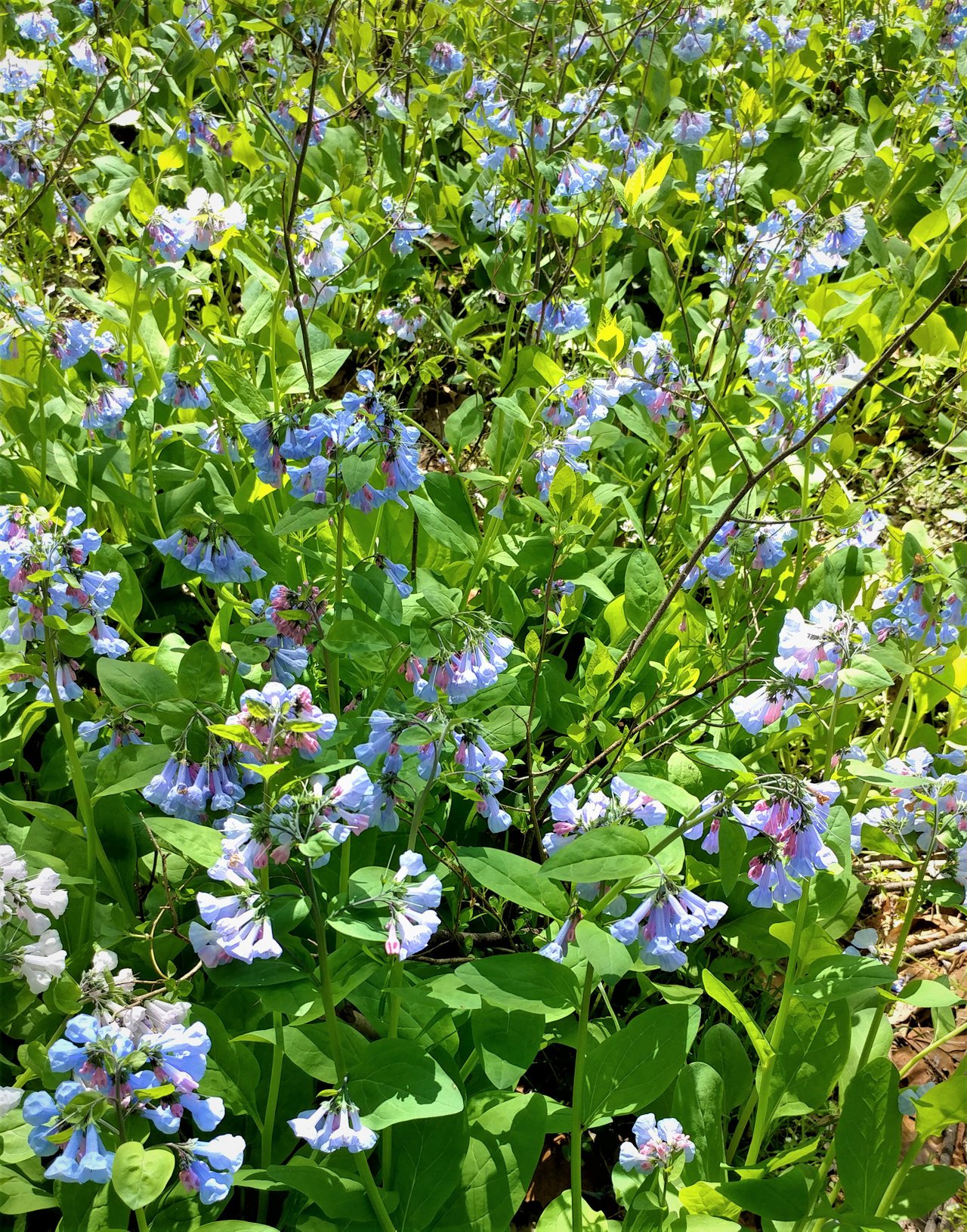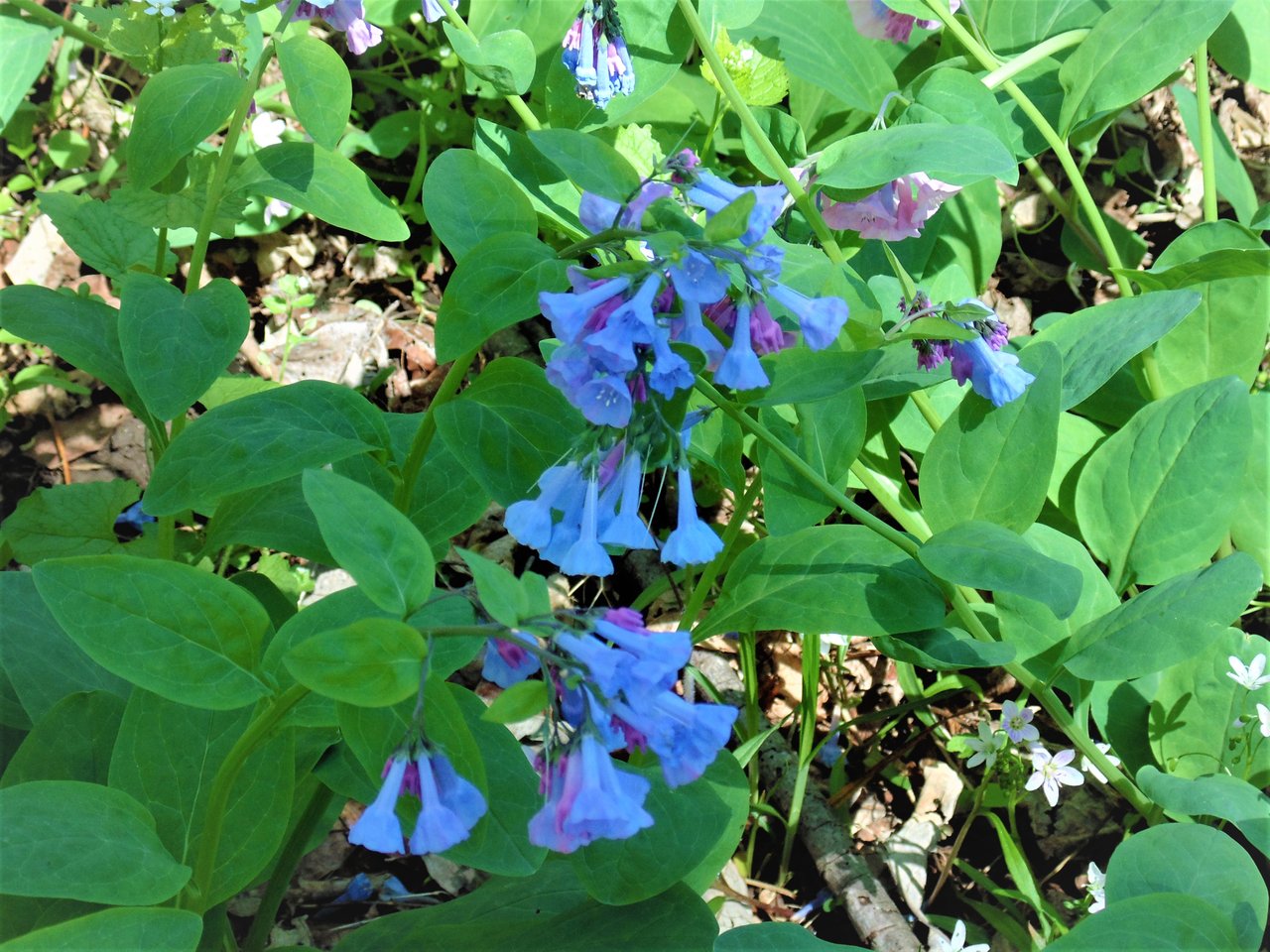 Thank you @tattoodjay for #wednesdaywalk!!