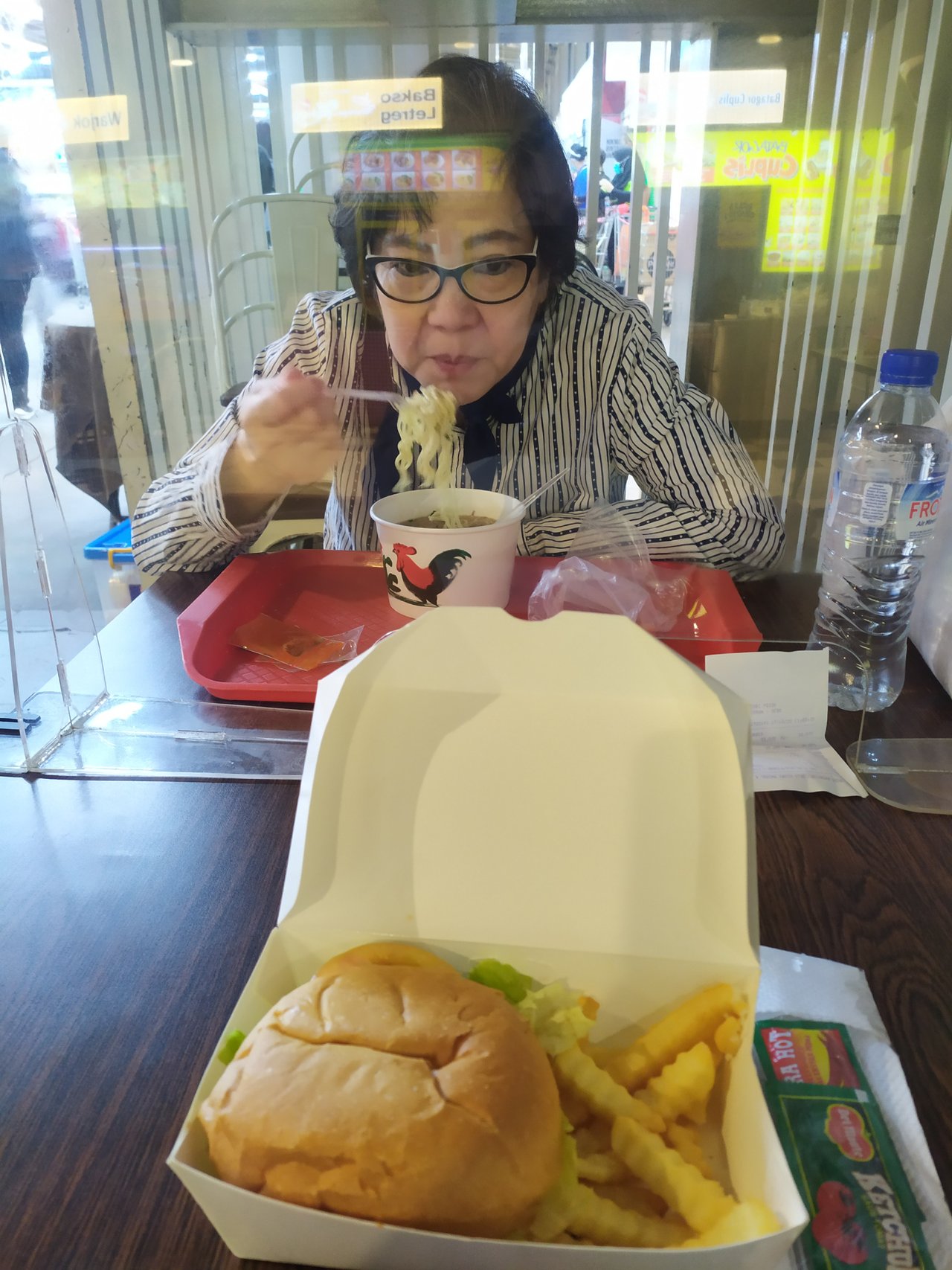 Hello, friends especially foodies!
Today i would like to share our experience in having lunch outside. Yesterday i accompanied mom to buy some daily needs in one of the nearest supermarket, but before we had had our brunch (cause actually it was still 11 something).
When we came there, the food court was almost full, luckily we still had a table for two. Mom had to order for herself and also for me cause i had to keep our table safely ;).

After paid, she took her order then came to our table. Mine would finished in 10 minutes and i would take my food by myself.
Here was mom's

She chose her favorite eastern meatballs. These one is indonesian meatballs. Also you could add the condiments like mom did.

The meatballs tasted savory but mom added the sweet soy sauce, chilli paste and chilli sauce so it had savory, spicy, sour and sweet flavour. For a bowl of the meatballs, there were 3 meatballs which contained a big meatballs with egg filling, a small meatball and a tofu meatball. Mom also ordered it with the yellow noodle. The meatball here was famous and one of mom's fave.
while mom was having her brunch, i took my order.

Here was my brunch

I would like to have beef burger with cheese which also completed with french fries.
The burger had beef patty, cheese, letucce, tomato, cucumber with mayonaise sauce. It had savory, a bit sour and sweet from the mayonaise sauce. I love how they made the patty, so tasty! I really love the burger here, even it was more delicious than a worldwide name of burgers!!! The fries also tasted so good with crunchy texture and good quality of potato used.
Oh yeah for all it was 70,000 IDR or around 4 something USD for the brunch.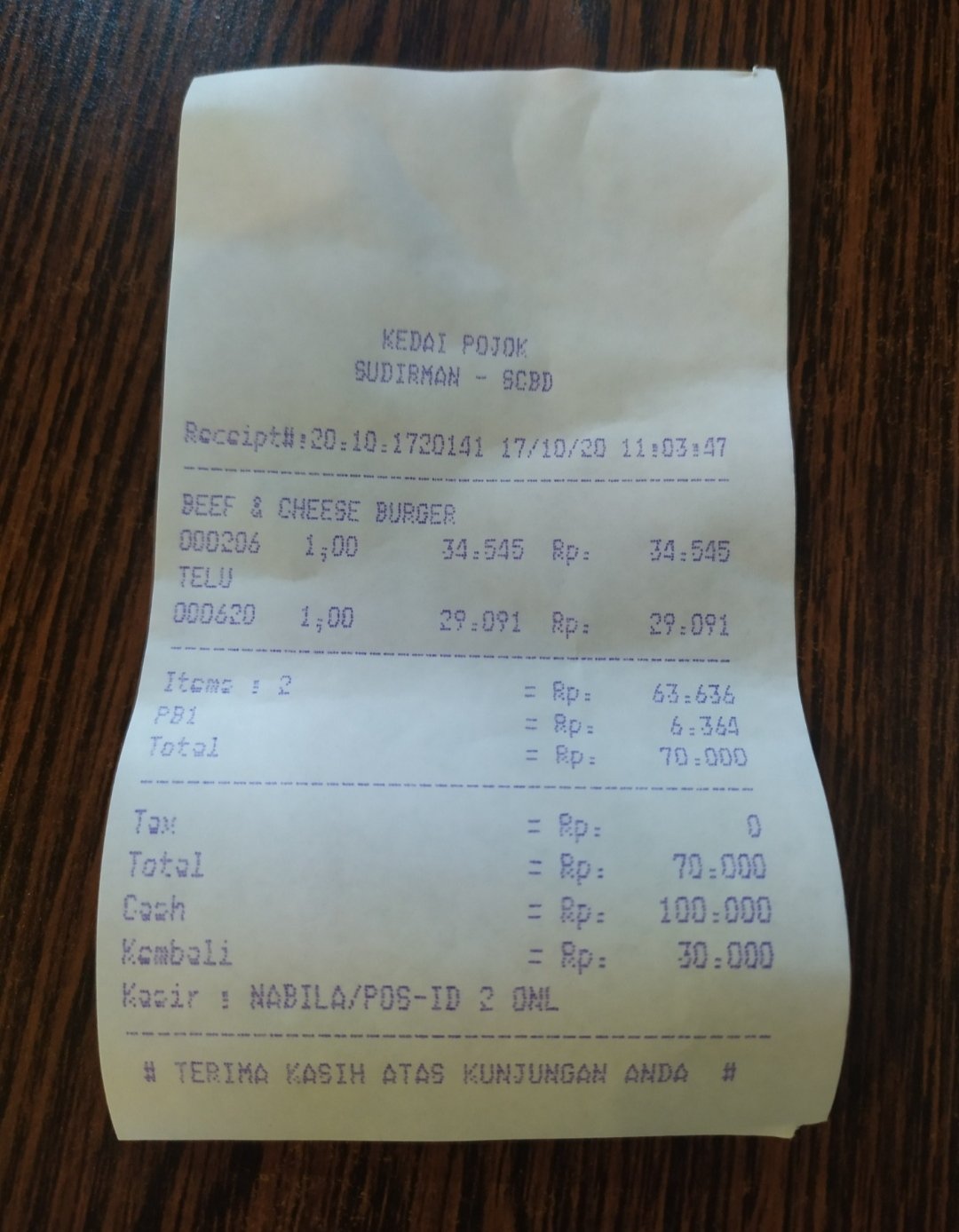 Business Information
Kedai Pojok & Bakso Letreg
Grand Lucky Superstore
SCBD
South Jakarta
open daily 10am-8pm