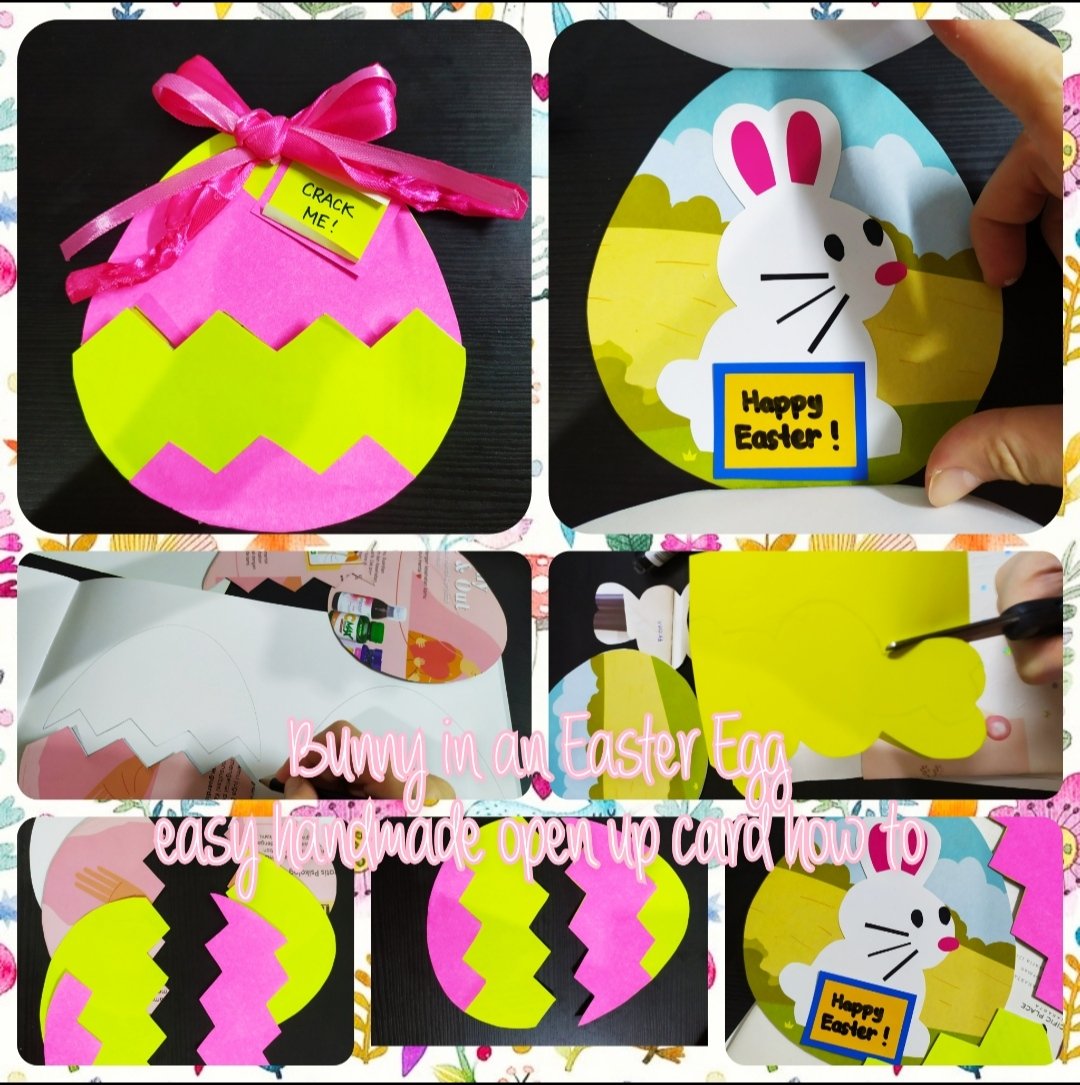 Hello, friends!
I followed my art & craft passion to make an Easter egg shaped card from paper. This was fun and so easy to make, you could also ask your child to make it together. Easy and fun to make.
Materials & things needed:
Unused paper (thick and thin, you could change the thick one to the thin cardboard, and prepare a scenery of unused paper or you could make scenery or draw the scenery)
Drawing paper
Origami (shocking pink, neon yellow, white, pink, black, orange, blue)
Pencil and ruler
Black permanent marker
Glue ( I used two kind of glue, the glue stick and a multi purpose one. HINT: paper with glue stick but it won't work well on cardboard or unused thick paper as well, especially when they have a sleek surface)
Double sided tape
Scissors
Ribbon (the wider one in pink, while the other in soft pink colour)
How to make it:
I made a pattern on unused paper (thin) with a pencil then cut it off and copy it on the thicker unused paper (or cardboard), make two egg shaped. Also cut them off. Draw the zig zag on one of the egg shaped thick paper.
Cut the zigzag, Copy the thick papers (3 kind of pattern) on the drawing paper. Then also cut them off.
Also copy them on neon yellow and shocking pink origami paper like below. I made a variation of two colour, so I got two yellow and two pink pieces, then I paste them on the thicker paper.
Also copy the drawing paper and also paste it on the back. For the egg shaped part, I cut the scenery of unused paper to paste on.
Now, it's time to draw the bunny. I made the pattern first on unused paper then copy it on an origami (I used yellow, but I would use its' back, the white side). Then I cut it off. I also cut off some pink prigami for inside of the ears and also nose. For the two eyes and whiskers, I used black origami. Paste them on the rabbit. Also paste rabbit on the egg shaped scenery part. I write down Happy Easter! on orange origami, paste it on a larger blue one. Cut and also paste it on the bunny.
Last was time for the open up thing. Used the mechanical pencil and ruler to fold a bit part of the top and bottom of cracked card parts. Add the double sided tape on it. Then paste it on the scenery egg shaped card.
After finished, add the ribbon with the double sided tape on the top. Don't forget to write down crack me on a small piece of neon yellow origami with small black marker, paste on shocking pink origami. Also paste it on the egg. Voila, your egg open up card is ready to use now.
Happy Early Easter!