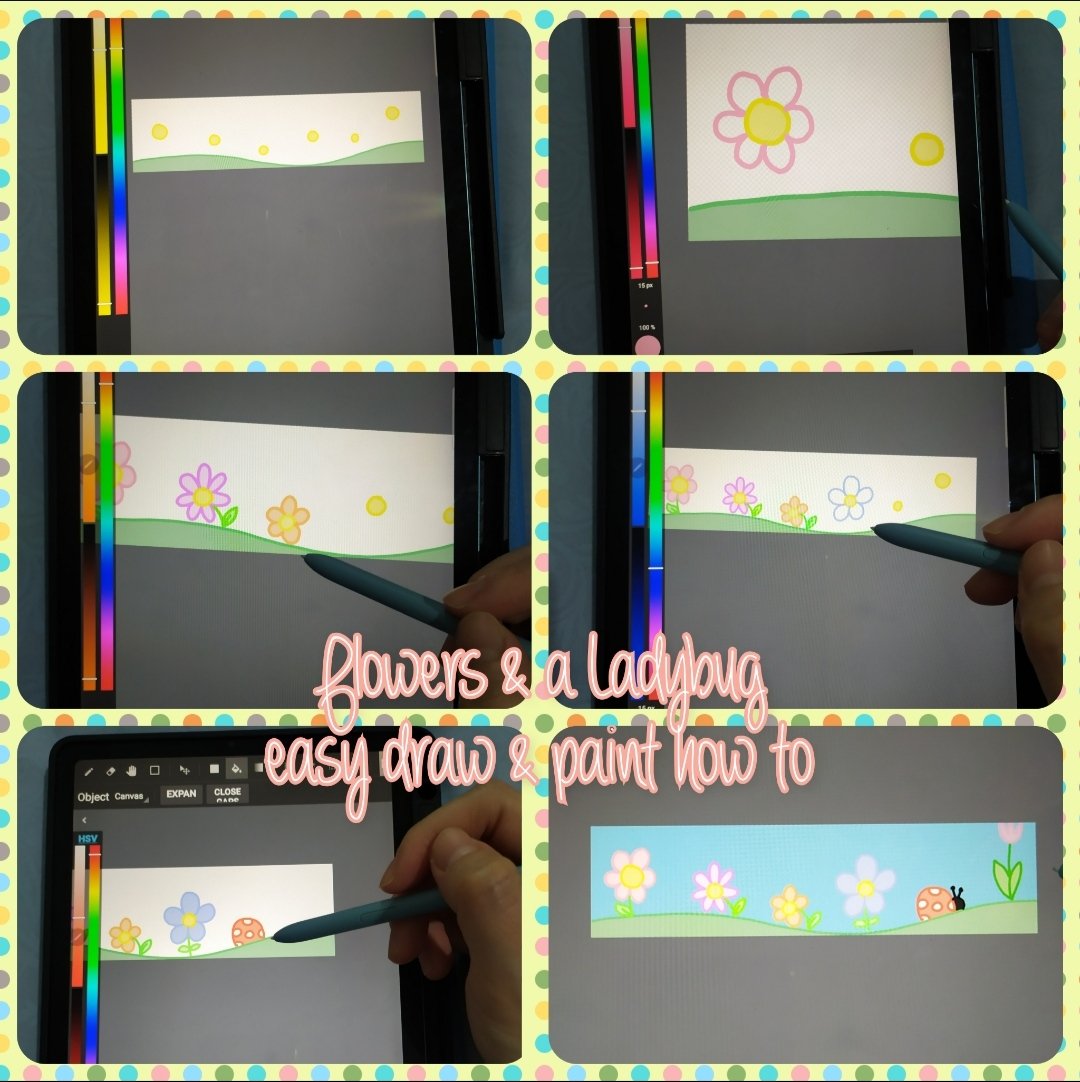 Hello, friends!
Besides writing articles and doing stitches, i also love to draw so i have some online store on redbubble and threadless, yesterday i wanted to change the cover page in my redbubble account so i drew this flowers and a ladybug. You could see how i made it easily and maybe you also want to make your own cover image for any your social media accounts. For this picture i used the medibang painter application on my android tablet. The canvas size used for cover image usually 2400 px wide and 600 px high plus you saved it in jpeg or png format which you could choose in the apps.
How i made it was quite easy, i started from drawing the green lines and then paint it with the lighter green. Then i draw some yellow circles, paint inside them with lighter yellow. After that i draw a daisy in pink, then the leave plus stem. Later violet flower and also orange flower. After that i draw the light blue flower.

Then paint it too.After that, in order to draw the ladybug, i erased the two circles on the right then draw the ladybug started from the red with white polkadots body then the black head. Paint it all. Last i draw the stem and leaves plus a tulip flower on the right side.

Really last thing to do was only gave the sky blue background colour and my store's name 'de-creartique' or if you want, you could write down your own name there. Now the cover image was finished. Cute, isn't it?

Happy drawing & painting!