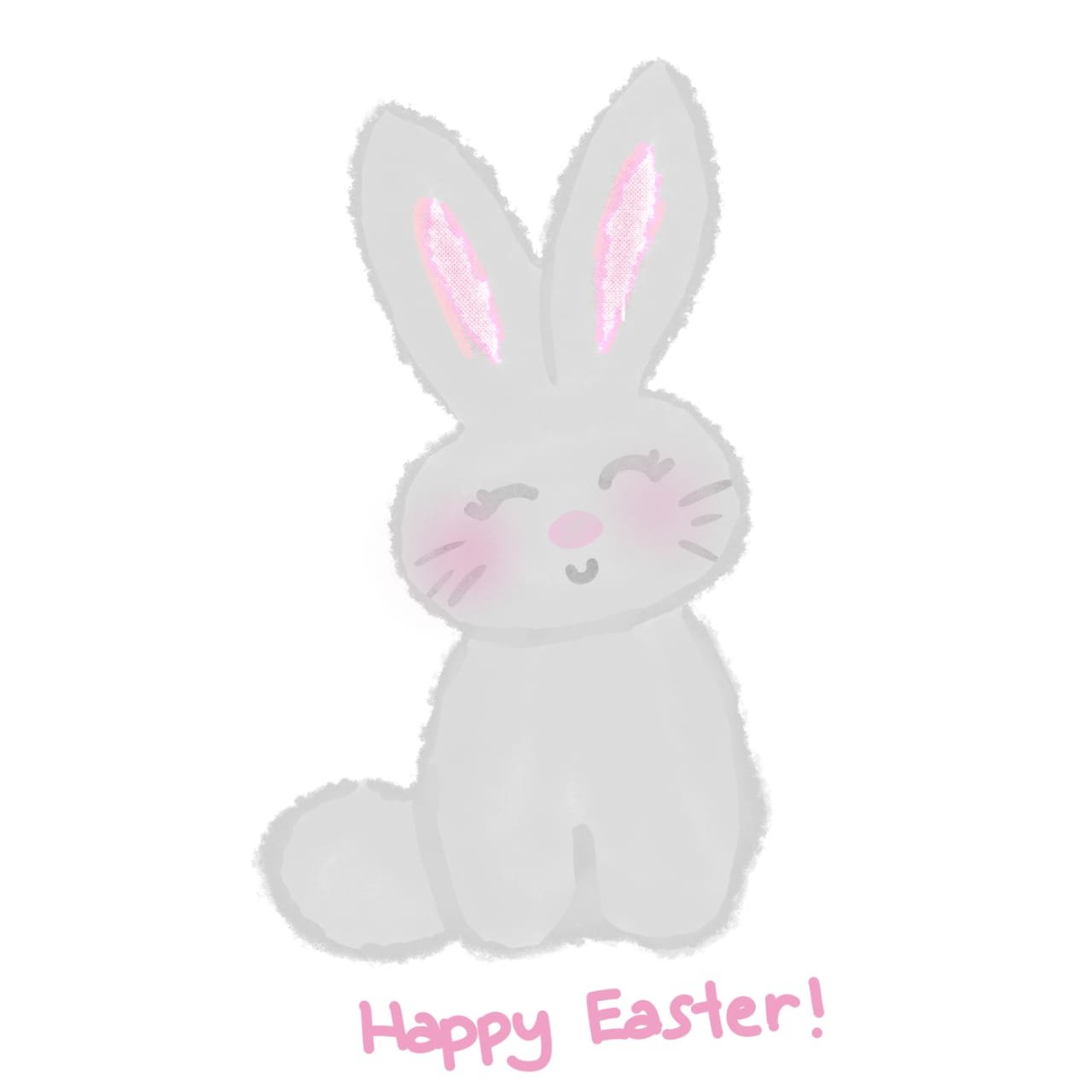 Hello, friends!
This time i would like to share how i made this cute happy easter bunny with the easiest way. I used the infinite painter app on my android tab to draw and paint it.
A bit explanation, i would like to explore many brushes that this app has and here i would give you the hint, change the brush based on your want and need. Now, let's get started!
First, i chose the wet paper brush in light grey colour for the bunny. Started from two long ears, head, body, and of course, tail.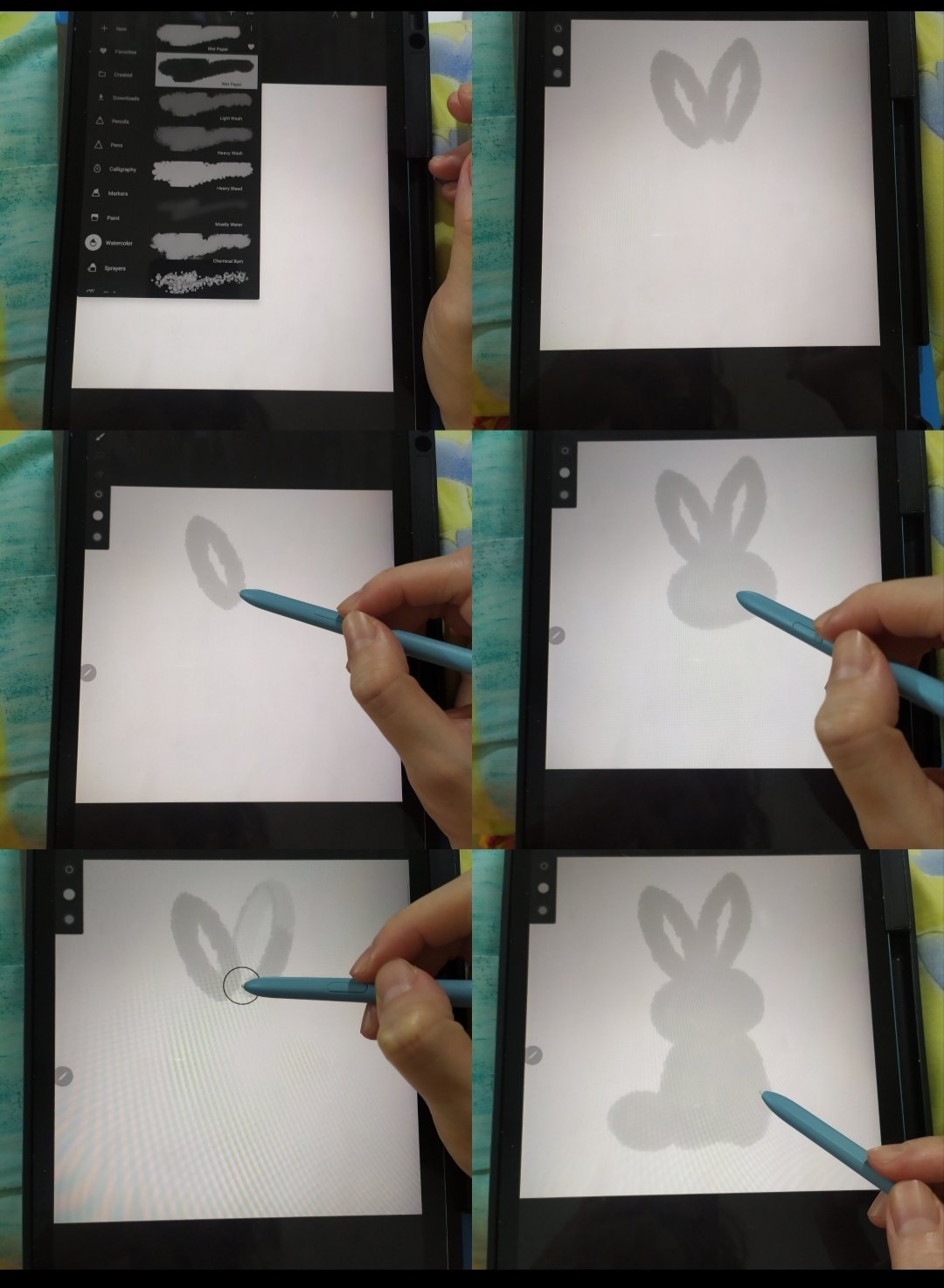 Then change the brush. Hint: for the border line, use manga inker in pen brush section. For the bolder, i used black colour but it would look like bold grey for this cause we draw upon the wet paper light grey. Draw closed eyes with eyelashes with black also. Add the pink for the nose. Draw also mouth with black.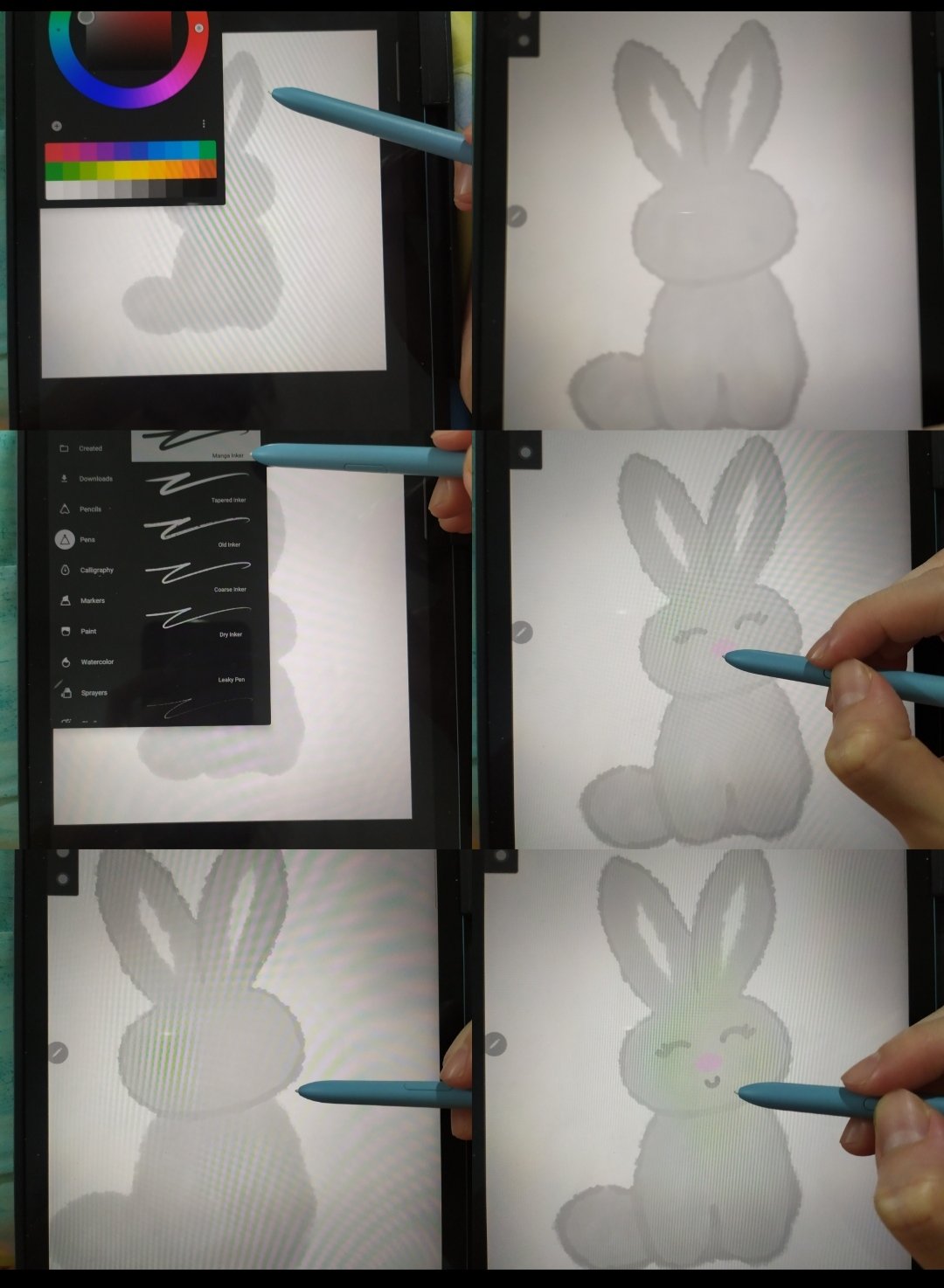 Next, draw the whiskers with black and colour pink for the cheeks. Hint: for the cheek use another brush, sprayers section then chose spray paint. For inside of ears i used soft pink too, manga ink. After you finished the ear, you're finished with the drawing.

Last, add what you want to greet for the easter, i chose the simple happy easter below and it's finally done.

Happy drawing and painting plus happy easter!