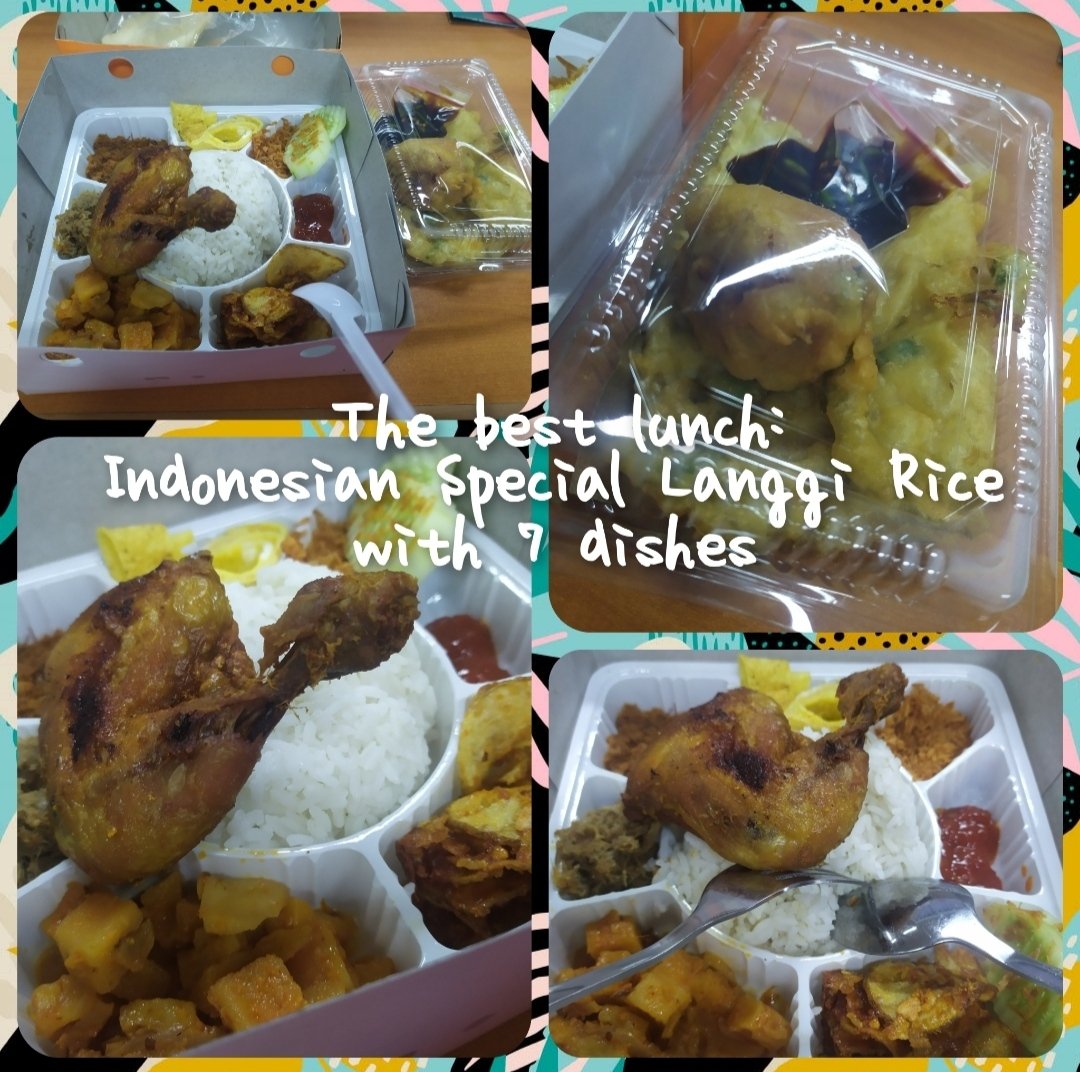 Hello, friends especially foodies!
Yesterday the office boy in my office was taking a day off, so the company sent other office boy but he didn't familiar with the food stalls around my office so then i decided to take a look on my phone transportation apps.
Around 11.15 luckily i found this...
The special package, indonesian food, the restaurant was near my office. So then i bought it.

Look, the bicycle would deliver it.. So here instead of using the motorcycle, the near distance of food would be delivered by electric bicycle. How about in your country?
Oh yeah as you could see my food was on promotion so it was only 36,136 IDR or around 2.5 USD.
At 11.51 finally my ordered arrived.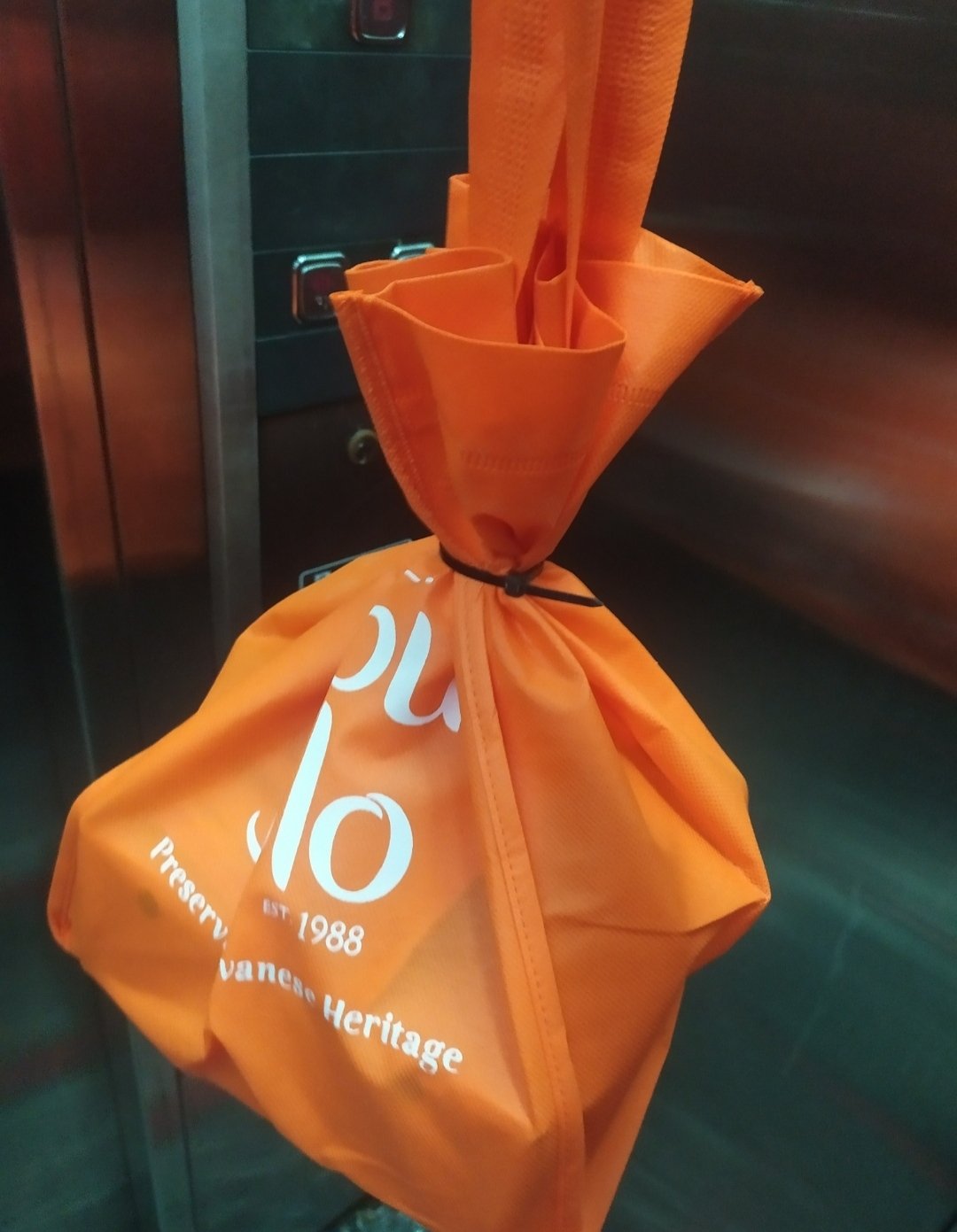 They put their brochure menu inside the bag.

Ta.. da.. here was my lunch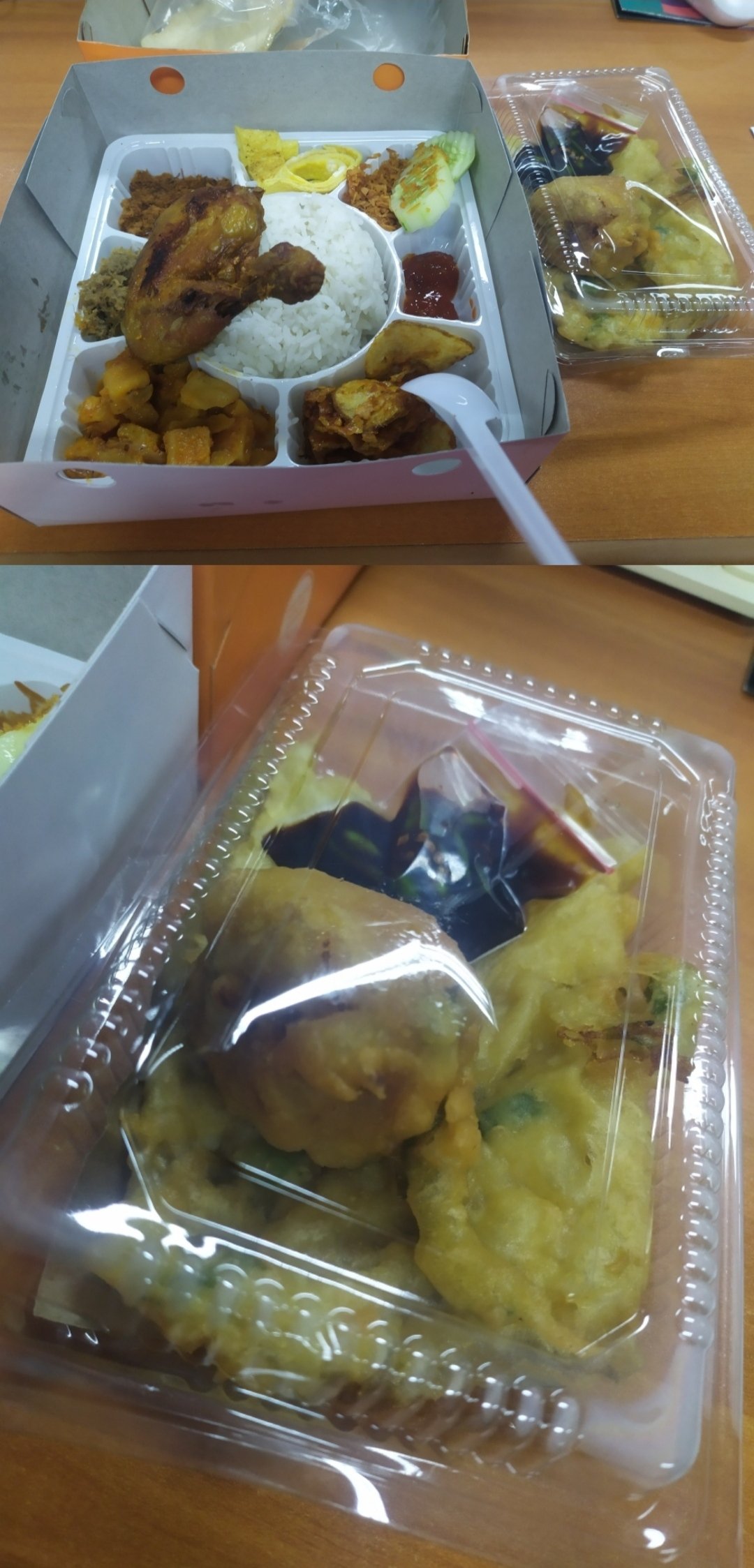 Special Langgi Rice with 7 dishes plus the extra fried tofu and also mendoan tempeh.

Look fantastic, wasn't it?
Now i would tell you about the flavour. As you could see in the picture i would write the name of each dish and compliment on my lunch. From left top, beef floss - so fresh crunchy and had sweet flavour then to the right it was fried egg - light savory flavour then serundeng (made from coconut) - had sweet and savory flavour, spicy and sweet sambal, potato chips - crunchy sweet and spicy, hmmh yummy, balado potato - tasted savory sweet and spicy, beef empal suwir - tasted sweet and soft, then they also had tasty savory flavour. Plus they also gave sliced cucumber and shrimp chip - crunchy but not hard, savory and sweet, so delicious!
The snack they gave had light savory flavour and they give the sweet spicy soy sauce to complete the flavour.
So wanna try Indonesian Special dish too?
Dapur Solo
25th, Panglima Polim IX street
South Jakarta
open daily 10am-10pm