I have been smoking cigarettes eventually since I was about 16 years old, let's say I am not dependent, as I have been quitting for months and even years, it is not something that causes me addiction, however, it is something that gives me pleasure on some occasions (really in this quarantine they have been of good help). I grew up in a smoking family, my maternal and paternal grandparents and my father have been smokers for as long as I can remember, I even remember that I owe my beginnings with a cigarette to my father, the phrase "Please bring me a lit cigarette", never tell your children, that's where we started.
Tobacco Flower - Nicotiana tabacum
But the consumption of tobacco goes back to about 2500 or 3000 years before Christ, so I think that eradicating consumption is an impossible task, to say the least, so, although I am aware of the damage that can cause their uncontrolled consumption, today I will talk about other things, as the danger of consumption many of us know well. There has been talk of some benefits even from smoking, for example, that it helps prevent Parkinson's, although scientists have not yet found an explanation for this, it seems that people who use tobacco for long periods of time are less likely to suffer from this terrible disease. Remember that tobacco has been used since ancient times to induce trance and facilitate communication with spirits, a case similar to what happens with cannabis, the latter has been tested in patients with Parkinson's giving positive results, probably this is what happens with snuff, only that its effects are less strong than those of cannabis, which say, are almost instantaneous.
Whether in powdered, chewed, pure cigarettes, filter cigarettes, pipe, or even flavored cigarettes that have been the latest trend, tobacco consumption has been present in human life, both in cities and in the countryside. It has been demonized by many and praised by others, but did you know that beyond the cigarette, the tobacco plant has medicinal properties and benefits for health and even for our plants?
It has been used to counteract the venom of some snakes, to heal infected wounds, in toothaches and as a healing agent, although I must say that when you are a smoker and you are going to have some dental treatment that involves the use of local anesthesia, you will need twice as much anesthesia, because your gums develop a kind of resistance to anesthesia, making its effect not the same as in other people, believe me it is something horrible, it has happened to me a couple of times. But, besides this, the tobacco plant has vomiting properties so it was used to counteract poisoning, it is sedative so it was used (still is) for nerve treatment, it helps in the treatment of hemorrhoids, and intestinal parasites, and it has analgesic properties, so when you smoke a cigar the tongue can fall asleep.
But there's more, tobacco is used as an insecticide, in fact it's my favorite fungicide to use on the plants in my garden, you just have to take a couple of cigars or cigars and chop them up and add them to a glass bottle, leave it in the sun for a week, so that it ferments and after that, we can use this liquid to fumigate our plants, this way we end up with the pests that can damage them, aphids, moths, ants and worms disappear.
I think that like everything in the world, tobacco has two sides of the coin, for some it will be totally bad, for others it will be very good, however,I think we should be aware that not everything can be totally good or bad, and that the best thing is to balance the balance and know the pros and cons of everything, in this case of tobacco, because we must be sure of one thing, and that is that its damage to health is undeniable, but we must also see its benefits and what it can do for us. The uncontrolled consumption, whatever, always cause damage to our health.
Images of my property, taken with the camera of my iPhone 5S Edited with Snapseed.
Thank you for taking the time to read this post, if you have any questions, criticisms or suggestions, I would appreciate it if you would put them in the comment box, and remember, you can make magic in the kitchen too, and wherever you go!


[ES]

He estado fumando cigarrillos eventualmente desde que tengo unos 16 años, digamos que no soy dependiente, pues lo he dejado por meses e incluso años, no es algo que me cause adicción, sin embargo, es algo que me causa placer en algunas ocasiones (realmente en esta cuarentena han sido de buena ayuda). Crecí en una familia fumadora, mis abuelos tanto paternos como maternos y mi padre han sido fumadores desde que tengo uso de razón, incluso recuerdo que mis inicios con un cigarrillo se lo debo a mi padre, la frase "¡Por favor tráeme un cigarrillo encendido!" Nunca se la digan a sus hijos, por allí empezamos.
Flor de Tabaco - Nicotiana tabacum
Pero el consumo de tabaco, se remonta a unos 2500 o 3000 años Antes de Cristo, así que creo que erradicar el consumo es una tarea imposible, por decir lo menos, así que, aunque estoy consciente de los daños que puede causar su consumo descontrolado, hoy les hablare de otras cosas, pues ya el peligro de su consumo muchos de nosotros lo conocemos bien. Se han hablado de algunos beneficios incluso por el consumo del tabaco, por ejemplo, que ayuda a la prevención del Parkinson, aunque los científicos no encuentran aún una explicación a esto, al parecer las personas que consumen tabaco por tiempos prolongados son menos propensos a sufrir esta terrible enfermedad. Recordemos que el tabaco es usado desde épocas antiguas para inducir el trance y facilitar la comunicación con espíritus, caso similar a lo que sucede con el Cannabis, este último ha sido probado en pacientes con Parkinson dando resultados positivos, probablemente esto sea lo que sucede con el tabaco, solo que sus efectos son menos fuertes que los del cannabis, que digamos, son casi instantáneos.
Bien sea en polvo, masticado, cigarros puros, cigarrillos con filtro, en pipa, o incluso cigarrillos saborizados que han sido la última tendencia, el consumo de tabaco ha estado presente en la vida del ser humano, tanto en las ciudades como en el campo. Ha sido satanizado por muchos y alabado por otros, pero ¿Sabían ustedes que más allá de lo que el cigarrillo supone, la planta de tabaco posee propiedades medicinales y beneficios para la salud e incluso para nuestras plantas?
Ha sido usado para contrarrestar el veneno de algunas serpientes, para sanar heridas infectadas, en dolores de muelas y como cicatrizante, aunque debo decir que cuando se es fumador y vas a hacerte algún tratamiento odontológico que implique el uso de anestesia local, necesitaras el doble de anestesia, pues tus encías desarrollan una clase de resistencia a la anestesia, haciendo que su efecto no sea igual que en otras personas, créanme es algo horrible, me ha pasado un par de veces. Pero, además de esto, la planta del tabaco tiene propiedades vomitivas por lo cual era utilizado para contrarrestar los envenenamientos, es sedante por lo que era utilizado (aún lo es) para el tratamiento de los nervios, ayuda en el tratamiento de hemorroides, y de parásitos intestinales, y posee propiedades analgésicas, de allí que cuando fumas un puro la lengua puede llegar a dormirse.
Pero aún hay más, el tabaco es utilizado como insecticida, de hecho es mi fungicida predilecto para emplear en las plantas de mi jardín, basta con tomar un par de tabacos o cigarros puros trocearlos y agregarlos en una botella de vidrio, se deja al sol por una semana, para que fermente y luego de esto ya podemos utilizar este líquido para fumigar nuestras plantas, de esta manera acabamos con las plagas que pueden dañarlos, pulgones, polillas, hormigas y gusanos desaparecen.
Creo que como todo en el mundo el tabaco tiene dos caras de la moneda, para algunos será malo totalmente, para otros será muy bueno, sin embargo considero debemos estar consciente que no todo puede ser totalmente bueno o malo, y que lo mejor es equilibrar la balanza y saber los pro y los contra de cada cosa, en este caso del tabaco, pues de algo debemos estar seguros, y es que sus daños a la salud son innegables, pero también debemos ver sus beneficios y para que puede servirnos,. El consumo descontrolado, de lo que sea, siempre ocasionara daños a nuestra salud.
Imágenes de mi propiedad, tomadas con la cámara de mi iPhone 5S Editadas con Snapseed.
Gracias por tomarse el tiempo de leer esta publicación, si tiene alguna pregunta, crítica o sugerencia, le agradecería que la pusiera en la caja de comentarios, y recuerda, ¡Tú también puedes hacer magia en la cocina y a dondequiera que vayas!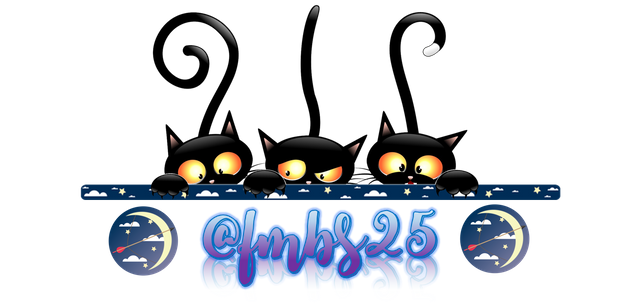 Join @gems-community's Discord

Join @upmewhale's Discord
A proud member of