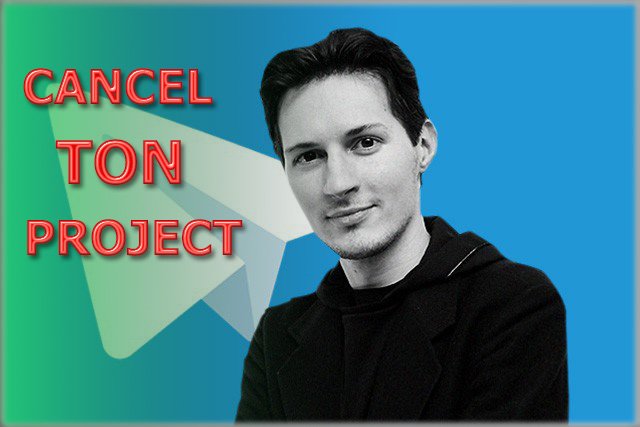 Telegram
The founder of
#Telegram
has officially announced the cancellation of the
#TON
#blockchain
network, and now this seems to be a problem for
#Paul
_Dorf.
Investors who have spent $ 1.7 billion on the project may sue
#Telegram
and
#Dorf
.
Paul Dorf announced the cancellation of the blockchain platform project and the #GRAM token, explaining the reasons for this, but apparently this was not enough for investors.
TON investor and #TokenBox project funder #Vladimir has noted that most investors want to sue Paul Dorf.

Telegram had previously told investors that it could repay nearly 72 percent of its initial investment, or the investor could wait until April 2021 to receive 110 percent of its investment, but later announced that the second option would not work for Americans. .

The CEO of Digital Platforms has announced in this regard:
"I think most investors will get their money back. Some of them are likely to sue, while others are waiting for future developments."
Yevgeny Lifshiz, a member of Russia's parliamentary information policy committee, noted that Paul Dorf could still theoretically change his mind and continue the project with all the requirements.
This may be due to a revision of Facebook's Libra project.
"Huobi Russia" Digital Currency Exchange Manager announces:
"Telegram and Dorf have always been professional, so I don't think investors expect any surprises. "The most likely outcome is to pay compensation and compensation packages as mentioned before."

Paul Dorf warned users in a post about the cancellation of the TON project:
"You may come across websites that use my name, Telegram brand or TON to promote their project. Don't trust them and don't give them your money and information. Neither current nor former members of our team are involved in these projects. While technology-based networks that we have created for TON may appear, we will not have any dependence on them and will most likely not support them. be careful."