Hi Steemiverse,
How is everyone doing? Have you adapted to the 'new norm' of restricted movement and travelling mostly at home? How about those who need to work from home? And for those who are feeling bored during this time, what had you found out doing to help curb the boredom?
With the aim of stopping the spread aka #flattenthecurve, I notice some memes going around talking about us trying to flatten the curve, the tummy big curve. Perhaps some will eat more due to stress, some may resort to binge eating besides binge watching Netflix, whichever may cause us to gain unnecessary weight. Although, there are a group of people who will lose weight during trying times like this. Some may eat lesser to save in order to cut cost due to getting lesser income. Anywho, we all should maintain our good health in all seasons, don't we?
Being stucked at home does call for lesser movement for me. I know I did housechores like sweeping, mopping, cleaning and cooking, etc, but nothing beats going out for a walk/run to sweat, under the natural Vitamin D of our lovely sunrays. Therefore, I have to be conscious of what I eat daily, and I resort to eating lesser carbs nowadays. Mind you, I loveeeee rice. It is my daily food since young. Which without, I feel I haven't eaten anytbing eventhough I had just eaten one steak. Haha. Rice addiction? Is there such a thing?
Tonight, I managed to successfully eat my dinner without rice. Just spinach soup and two pieces of dumplings. Then, I quickly washed everything and went to brush my teeth as it sort of helped sending signals to my body on "stop eating!"
Yayy! Successful!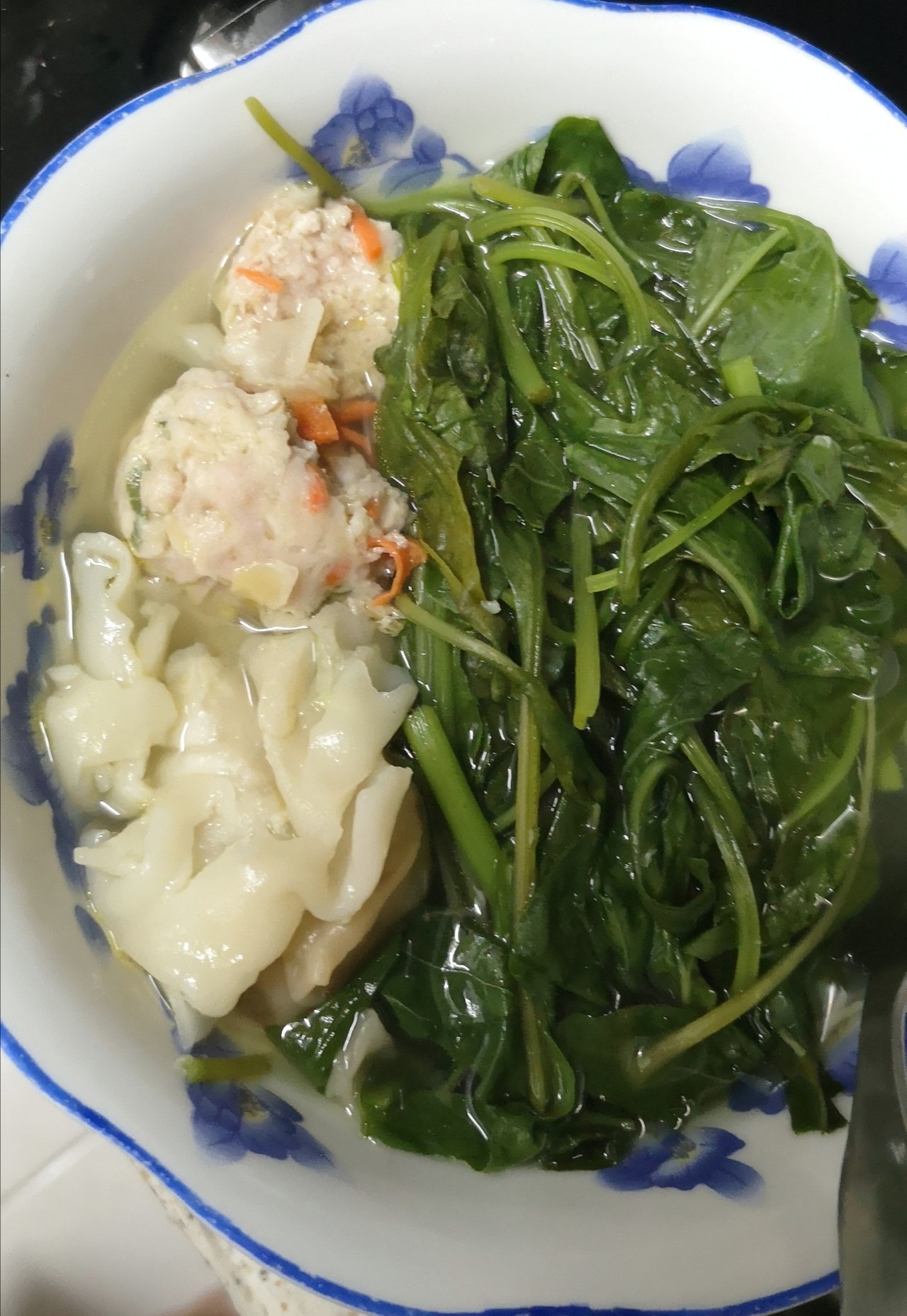 My small bowl of spinach soup with dumplings, doesn't look appetising but it is nice because my brother who seldom eats vegetables asked for second bowl. Ha!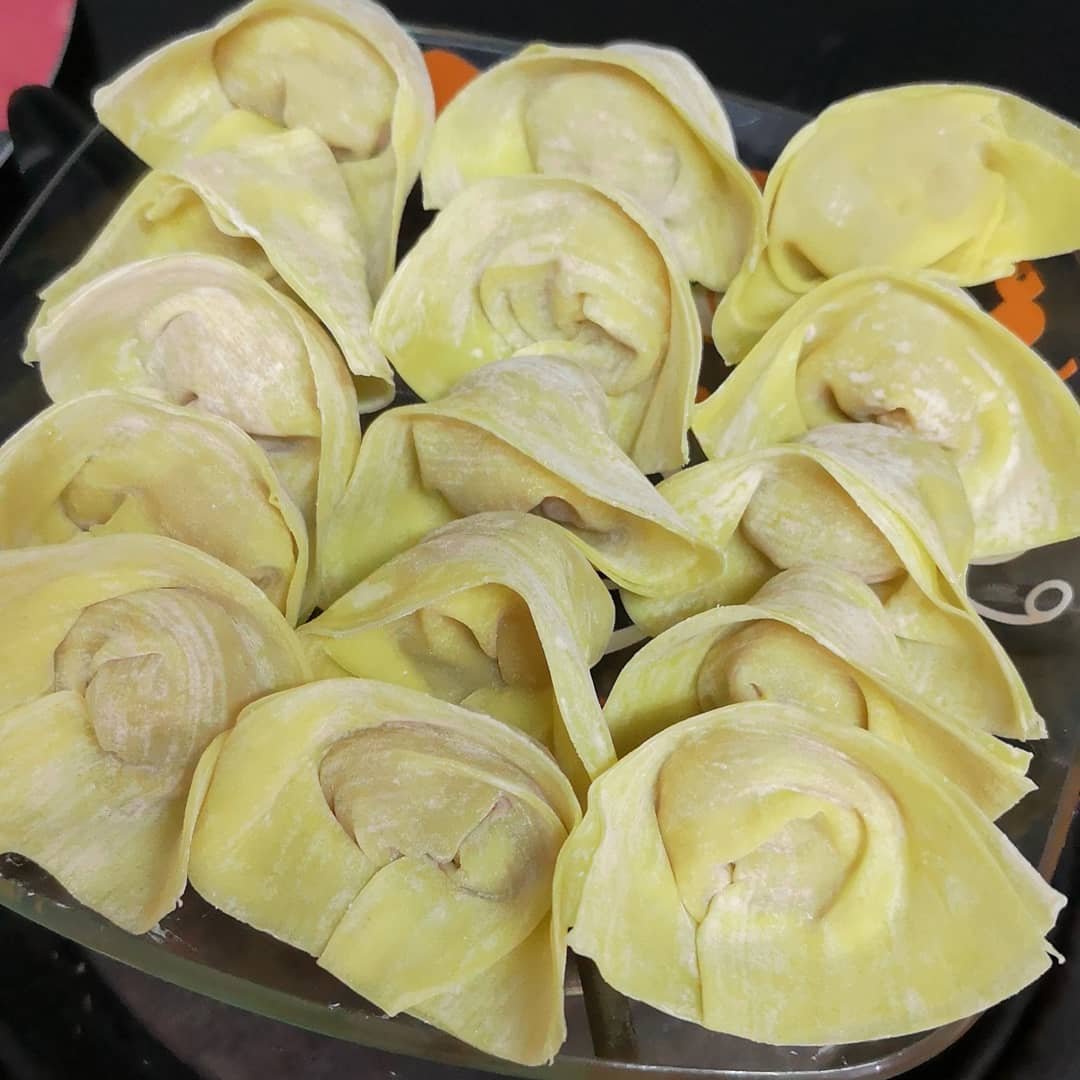 Those lovely dumplings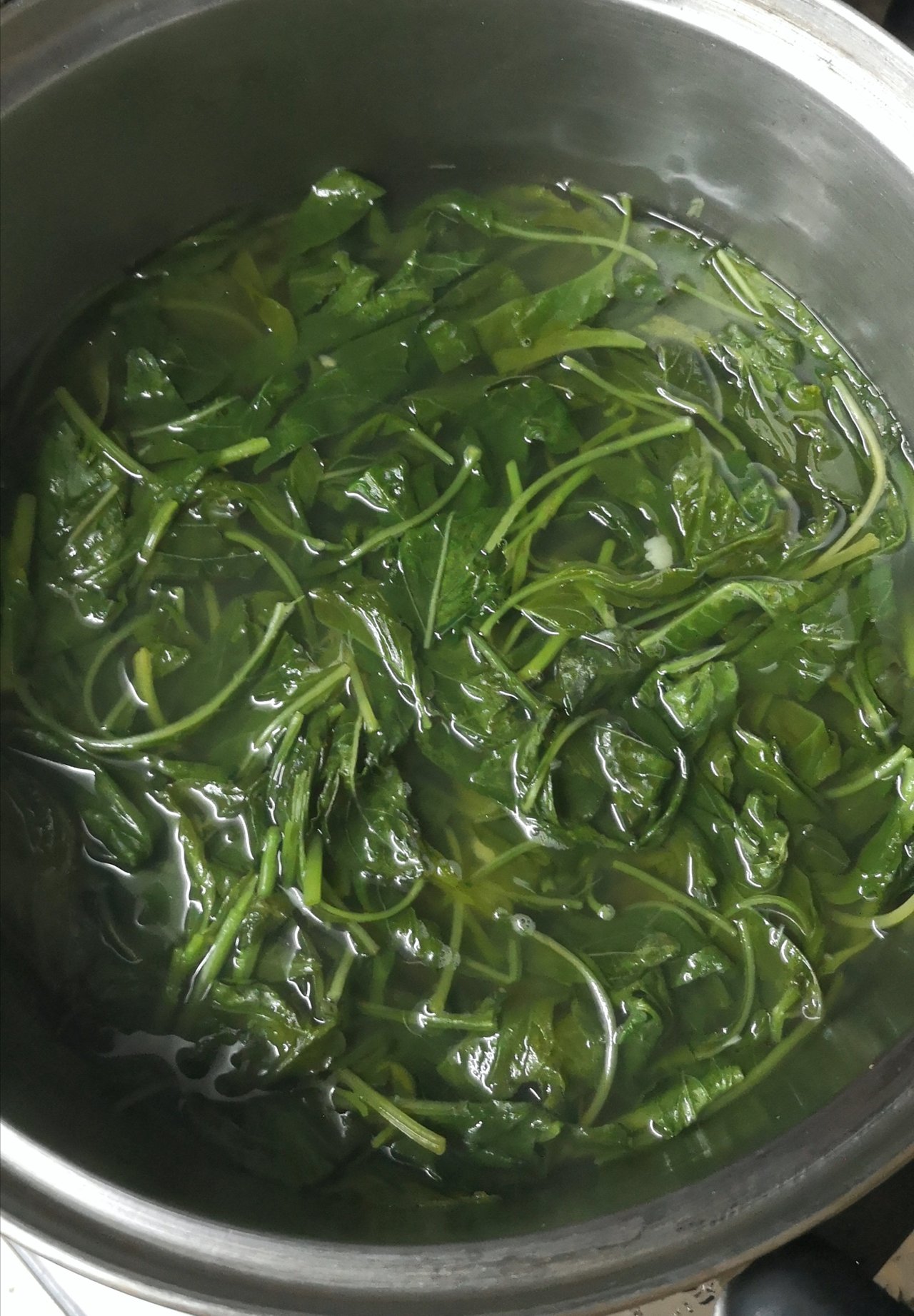 Simple plain delicious nutritious spinach soup I boiled by using anchovies broth and some garlic oil
---
Everyday can be pretty mundane as a mummy homemaker at home but life never fall short of joy if we learn to view it with lenses of gratitude. There are days I feel very grumpy, there are days I feel graceful, well, just have to cope with negative and positive feelings, don't we? When I am not in a very good mood for a particular reasons, I learn to inform my children to give me 10 minutes of solitude, where I can go to my corner to strum my guitar or play the keyboard to sort let it go. It helps me to unwind, to refocus, to not compare.
What do you do when you feel down?
Love from me,