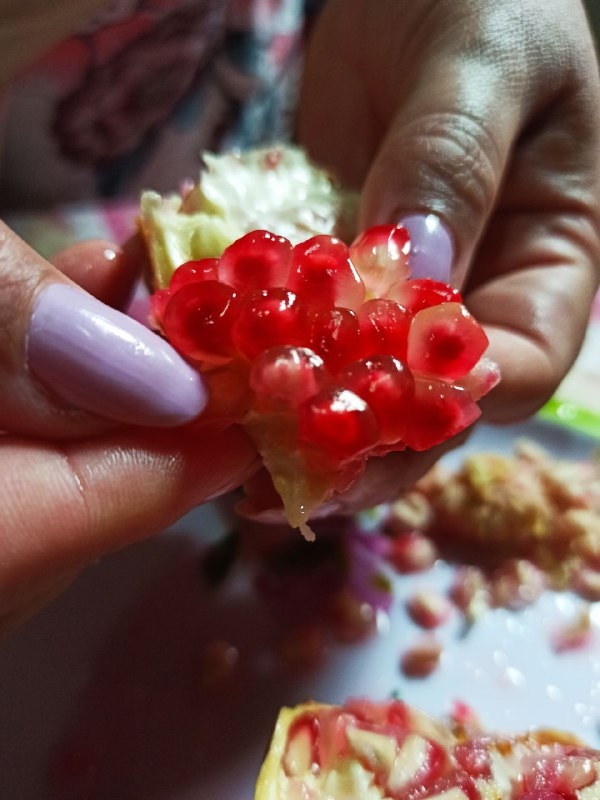 The colors of the interior of this fruit are impressive! I was surprised since it was the first time I had this fruit in my hands and appreciated the contrast of yellowish green and bright red.
At first I did not know how to eat the fruit and after cutting it we did not hesitate to eat as it was, the experience is sublime since it has a delicious and very sweet taste.
We only had the experience of trying pomegranate in grenadine extract, which is a concentrated pomegranate-based drink.
Los colores del interior de esta fruta son impresionantes! me ha sorprendido ya que ha sido la primera vez en tener esta fruta en mis manos y apreciar el contraste del verde amarillento y el rojo vivo.
A principio no sabía como comer la fruta y luego de cortarle no dudamos en comer así como estaba, la experiencia es sublime ya que tiene un sabor delicioso y muy dulce.
Solamente teníamos la experiencia de probar la granada en el extracto de granadina que es una bebida concentrada a base de granda.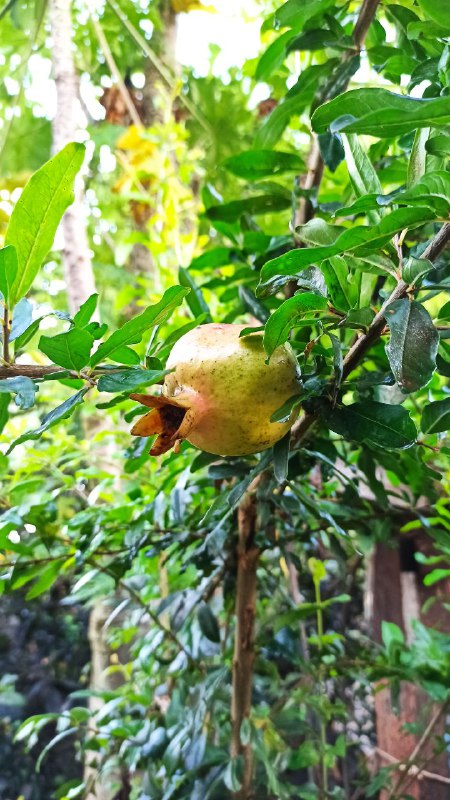 This is the fruit on your bush, and we are privileged that this grows in our home garden.
I hope you enjoy the feeling and the photography!
Esta es la fruta en su arbusto, y tenemos el privilegio que esto crece en el jardín de nuestra casa.
Espero que disfruten de la sensación y de la fotografía!
Lo relatado en esta publicación es 100% de mi autoría, ha salido de mi cerebro por mi experiencia, fracasos y estudio de distintas fuentes. Cualquiera que quiera tomar parte de este relato está 100% autorizado por @jhelbich para hacerlo.