Let us forget the problems around the blockchain for a while.

We did our witness votes and everything will be fine, I am convinced. So today there is again a "normal" post from me.

Lasst uns die Probleme rund um die Blockchain mal kurz vergessen.

Wir haben unsere Witness Votes gemacht und alles wird gut werden, davon bin ich überzeugt. Heute gibt es deshalb wieder einen "normalen" Beitrag von mir.
Intimate Water
Photo 52 Week #10 Long Exposure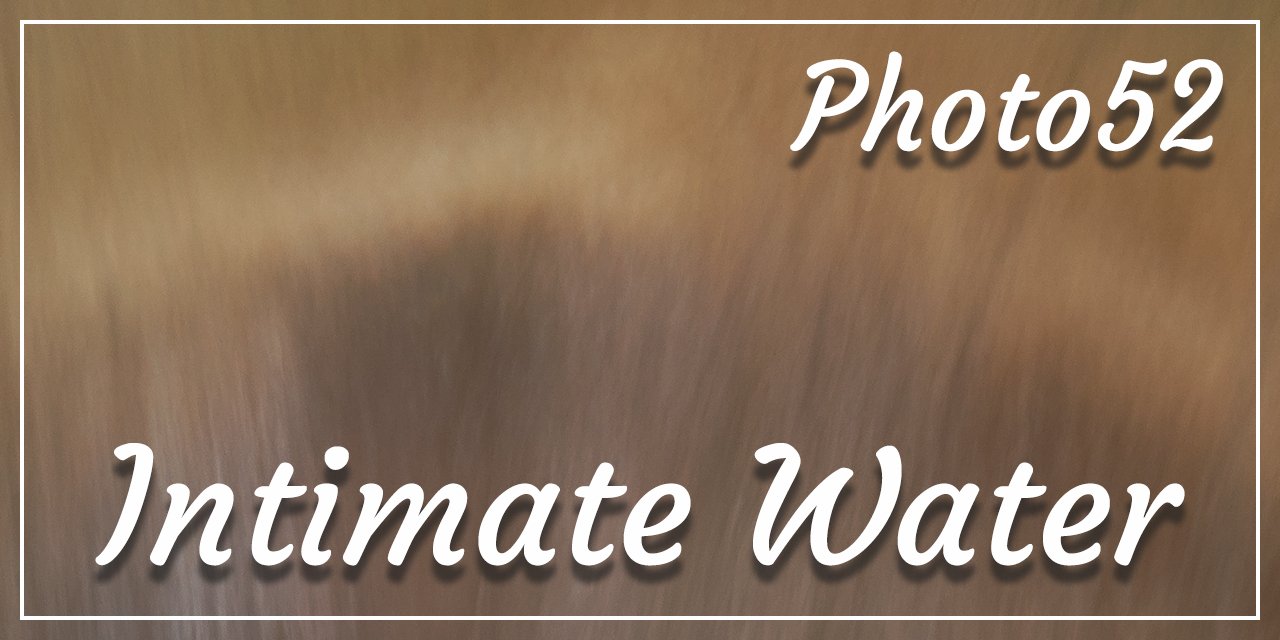 I always find it fascinating when you take pictures of flowing water with a slightly longer exposure time and then you can see the flow of water from the photo and sense somehow how quickly the water fell down the mountain.

I always try to make sure that there is still enough texture in the water to see it's movement.

Ich finde es immer wiederfaszinierend, wenn man fließendes Wasser mit einer etwas längeren Belichtungszeit fotografiert und und dann am Foto den Fluss des Wassers erkennen und erahnen kann, wie schnell das Wasser den Berg heruntergestürzt ist.

Ich achte immer darauf, dass im Wasser immer noch genügend Textur vorhanden ist, um die Bewegung des Wassers sehen zu können.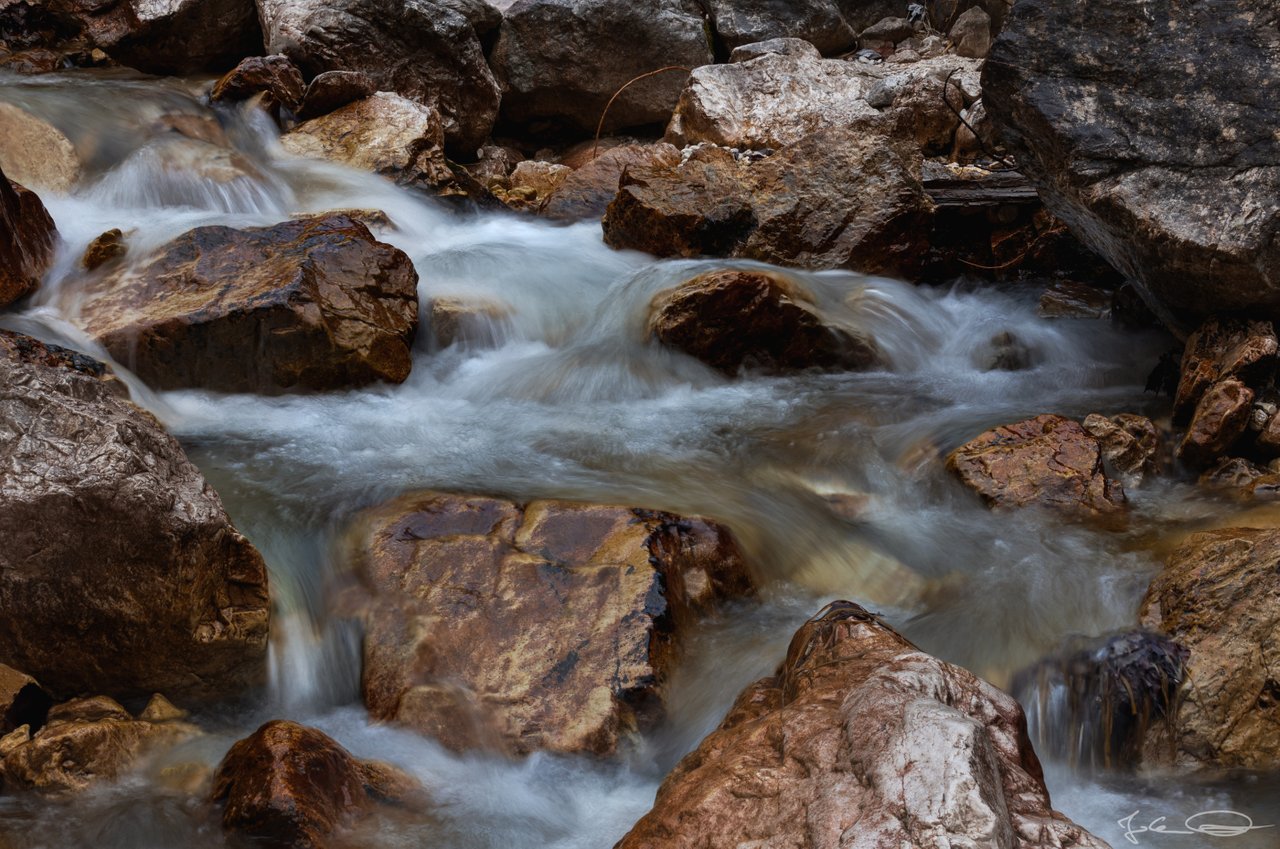 ❖ click the image for fullsize view ❖
Canon EOS R | EF 70-200mm f/4 L IS II USM
ISO 100 . f/14 . 1/6 sec . @70 mm
I know that the exposure times in the photos shown here do not count as long exposure for many, but there is actually no lower limit from which one can speak of a long exposure.

I would say that if you artificially extend the "normal" or "correct" exposure time calculated by the camera, be it by a gray filter (ND filter) or simply by closing the aperture, that's a long exposure ... just name it "short" long exposure ;)

Ich weiß, die Belichtungszeiten auf den hier gezeigten Fotos zählen für viele nicht zu den Langzeitbelichtungen, aber es gibt eigentlich keine untere Grenze, ab welcher man von einer Langzeitbelichtung sprechen kann.

Ich würde sagen, wenn man die von der Kamera errechnete "normale" oder "korrekte" Belichtungszeit künstlich verlängert, sei es durch einen Graufilter (ND Filter) oder auch einfach durch das Schließen der Blende, dann ist das eine Langzeitbelichtung ... meinetwegen eine "kurze" Langzeitbelichtung ;)
The following photo is my contribution to the #photo52 Week 10 Challenge, because I personally like it best - the water in the upper area has a very fine structure and looks almost like the beautiful almost gold-colored blonde hair of a woman.

I took this photo like the other photos on this page on February 2nd, 2020 at the Mlinarica stream in Triglav National Park in Slovenia.

Das folgende Foto ist mein Beitrag zur #photo52 Week 10 Challenge, weil es mir persönlich am besten gefällt - das Wasser hat eine sehr feine Struktur und sieht im oberen Bereich fast so aus wie die wunderschönen fast goldfarbenen blonden Haare einer Frau.

Dieses Foto habe ich wie die übrigen Fotos auf dieser Seite am 2. Februar 2020 am Mlinarica Bach im Triglav Nationalpark in Slowenien gemacht.
This is my photo for the #photo52 Week 10 Challenge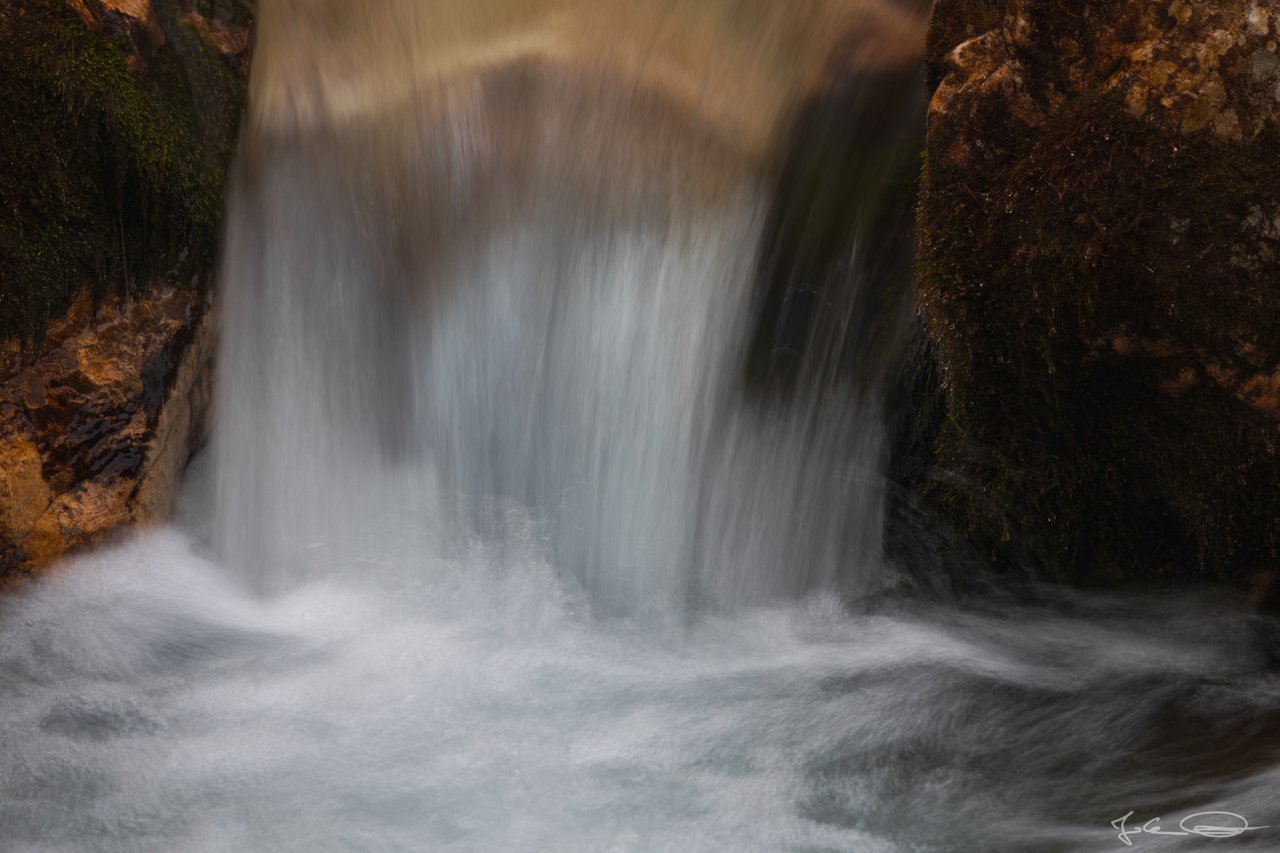 ❖ click the image for fullsize view ❖
Canon EOS R | EF 70-200mm f/4 L IS II USM
ISO 100 . f/14 . 1/4 sec . @157 mm
As I write this post, the first 6 positions of the witness are correctly filled again. If someone disagrees, then I don't mind, these witnesses are rightly in these places, not only because I voted for them: @good-karma, @roelandp, @yabapmatt, @anyx, @someguy123, @ausbitbank.

I think we all did it together. Even if we have small votes only, all together we also have quite some weight.

Now I hope that yesterday's talks with @justinsunsteemit have brought something and that we can continue without fear.

Während ich diesen Beitrag schreibe sind die ersten 6 Positonen der Witnesse wieder korrekt besetzt. Wenn jemand anderer Meinung ist, dann habe ich nichts dagegen, für mich sind diese Witnesses zu recht auf diesen Plätzen, nicht nur weil ich sie gewählt habe: @good-karma, @roelandp, @yabapmatt, @anyx, @someguy123, @ausbitbank.

Ich denke schon, dass wir alle gemeinsam das geschafft haben. Wenn wir auch nur kleine Stimmen haben, in der Masse haben auch wir Gewicht.

Nun hoffe ich, dass die gestrigen Gespräche mit @justinsunsteemit etwas gebracht haben und wir wieder ohne Angst haben zu müssen weitermachen können.
Photo 52 Challenge
That's a great photo challenge. @wwwiebe started the project "Photo 52" and created the Steem Account @photo52.
The contest defines a topic for each week of the year that runs for 7 days. The rules are simple and are announced every Wednesday on @photo52 with the post of new theme of the week.
The topic of this week is Long Exposure.
You can find more information on the topic of this week, the rules and prizes at https://steemit.com/photography/@photo52/photo-52-2020-challenge-week-number-10.
Das ist eine großartige Foto Challenge. @wwwiebe hat das Projekt "Photo 52" ins Leben gerufen und dafür den Steem Account @photo52 erstellt.
Die Challenge gibt für jede Woche des Jahres ein Thema vor, welches 7 Tage läuft. Die Regeln sind einfach und werden jeden Mittwoch auf @photo52 mit dem neuen Wochenthema verlautbart.
Das Thema dieser Woche ist Long Exposure / Langzeitbelichtung
Nähere Informationen zum Thema dieser Woche und zu den Regeln und Preisen findet ihr auf https://steemit.com/photography/@photo52/photo-52-2020-challenge-week-number-10.
Information
All photos were shot with the Canon EOS R and one of these lenses: Canon RF 24-105mm f/4 L IS USM, Canon EF 70-200mm f/4 L IS II USM, Canon EF 16-35mm 1:4L IS USM, SIGMA 105mm 1:2,8 DG MACRO HSM, SIGMA 150-600mm F5-6.3 DG OS HSM C.
I leave all EXIF and IPTC information stored in the pictures.
---
If you like my photos I would appreciate an upvote, nice comment or a resteem 😊 ... and maybe you would like to follow me, so that you never miss a post from me.
Thank you for visiting my blog,
have a nice evening,



Photos and Text: Johann Piber | All rights reserved - do not use without my permission
#originalcontent #originalworks
2020-03-04
[//]:# (!steemitworldmap 46.402449 lat 13.744026 long Mlinarica-Waterfalls-20200304 d3scr)